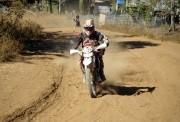 Mar 30, 2010
2,141
278
83
BAAN RICKY - BIKE WEEKEND - KANCHANABURI
23rd to 24th June 2012
Address
99/38 Moo3 Tambon Sai Yok, Ampur Sai Yok, 70150 Kanchanaburi
GPS Co-ordinates 14.434057,98.876705
https://www.google.com/maps
(drop the co-ordinates in Google maps and search)
Saturday 11:00 to 6:-00 pm
Enduro
Ride fantastic trails around Baan Ricky and Sai Yok Yai with our fearless World BMX Champ.. Phil.
MX
Practice on the brand new MX track.. Put your skills to the test with the best.
Road Trip
Take the lovely paved roads from Baan Ricky to Pilok - Thai / Burma border.
(Get ready for some great twisty roads as you get closer to Burma)
BBQ Dinner - 7:00pm
Steak, Sausages, hot dogs, you name it. Get ready for a feast.
Adults - 250 baht per head,
Kids under 15 free
A full service bar will be available with event discount on all alcohol drinks
Accommodation
Hintok River Camp @ Hellfire Pass Map
Address: 109 Moo 9 Ban Had Ngew, Thailand
GPS Coordinates: 14° 21.206' N – 98° 55.742' E
Momchailai Forest Retreat, Kanchanaburi Map
Address: 291 M. 4 T.Thasao, Amphur Sai Yok, 71150 Kanchanaburi, Thailand
GPS Coordinates: 14° 16.311' N – 99° 0.538' E
By car : It takes 2 hours to get to the resort, go thru Petchkasem Rd. Nakorn Pathom ,Nakorn Chaisri, Ratchaburi, Kanchanaburicity, and go along with the highway
No.323 Just only 60 kms from the Kanchanaburi City, you will arrive the retreat then.
Camping
Camping facilities are available at Baan Ricky. Should it rain there is a covered area you can camp under.
Bike Hire
Hire a bike from Baan Ricky for the day / weekend.
To be fair to everyone and ensure only serious bookings are made, a bank transfer for the rental sum / period is required 3 days after making the booking or the bike will not be considered booked - Hope you understand.
Only day rates are available during the event.. hourly rentals are not available.
Bike Hire Event Day Rate
4x YZ250F, 1500,-
1x YZ125, 1500,-
1xYZ85, 1250,-
1x Beta290Trial, 1500,-
1xSheco Bultaco 250Trial, 1500,-
1xQR50, 500,-
1xPW80, 500,-
1x KLX250, 1000,-
1x KLX125, 800,-
Families
- Families are very welcome
- There will be plenty of fun for the kids and wives during the day and evening
- Bouncy castle in front of the restaurant
Facilities
- Sports Bar
- Restaurant
- Two Bungalows
- MX Grandstand
- Bike Rental

Sunday
- More Enduro / MX for the day at your leisure
RSVP
[email protected]
Baan Ricky GT-Rider Trip Report:- Baan Ricky to Pilok
https://www.gt-rider.com/thailand-motorcycle-forum/showthread.php/36224-Bangkok-Run-Another-great-weekend-at-Baan-Ricky?p=277848#post277848