Administrator
Staff member
Subscribed
Jan 16, 2003
13,364
4,309
113
68
Ban Buak Khang is a Tai Yong (Lue) village east 17 kms from Chiang Mai.
In the beginning of the 19th century, The Yong / Lue were forcibly resettled in Chiang Mai province to repopulate areas that were depopulated after decades of warfare in the aftermath of more than two centuries of Burmese occupation.
The Tai Yong arrived in Buak Khan in 1813 & were the last forced resettlement under king Kawila of Chiang Mai.
Ban Buak Khang, is also where you can now find the home of Phet Wiriya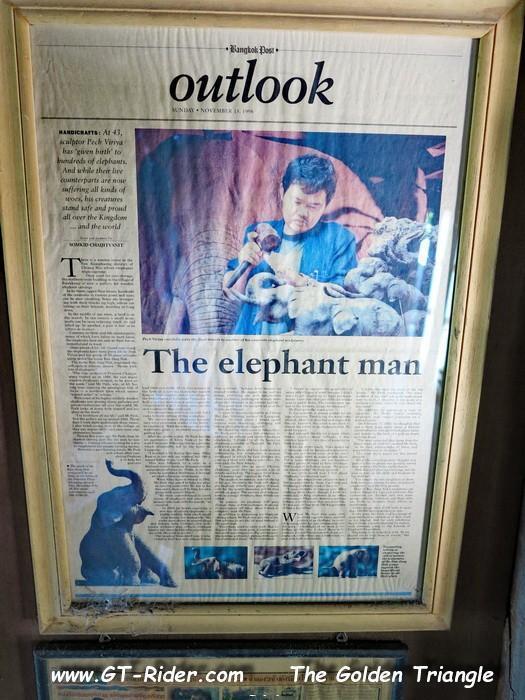 a Yong / Lue, who in 1985 founded his wood carving centre – the home of many elephants; a museum of elephant carvings & a tribute to these beautiful beats.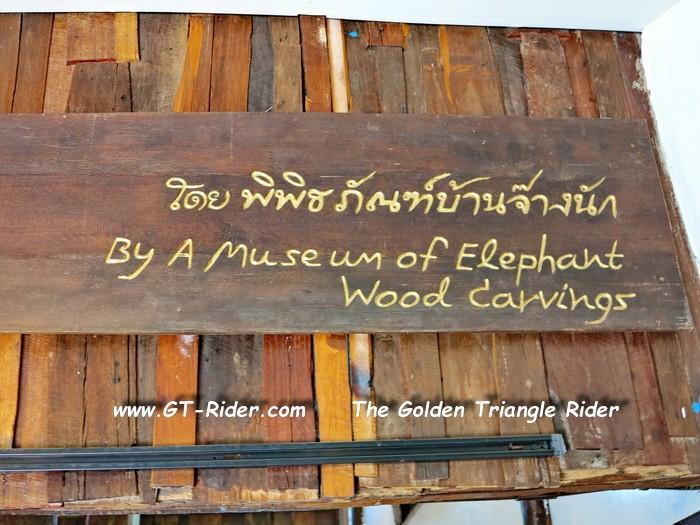 Phet studied carving under Lampang's great wood carver Kumay Dej Duang Ta; & after a teaching career he went to teach prisoners in Bangkok how to carve.
But inspired by Kumay Dej Duang Ta, eventually came back to him home village & started carving with friends in the village. Ban Chang Nak had started & now is home to hundreds of beautiful wooden elephants and elephants of different material, created by local carvers.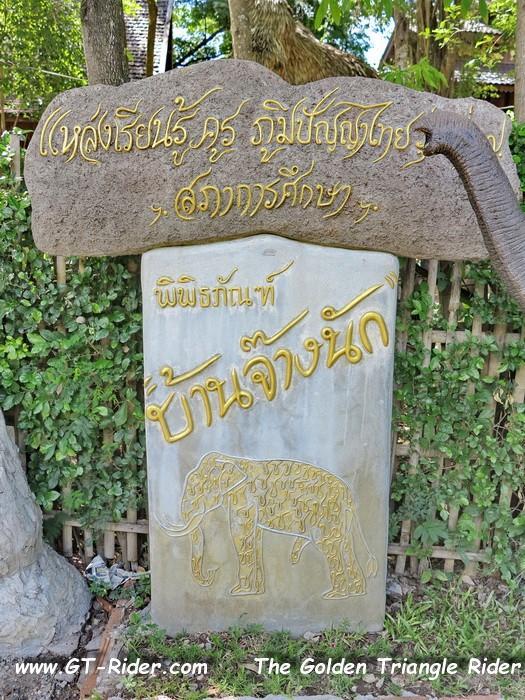 In front of the house there is a replica mammoth made from thousands of wood chips.
Out the back local artist work on new elephants, made from different materials.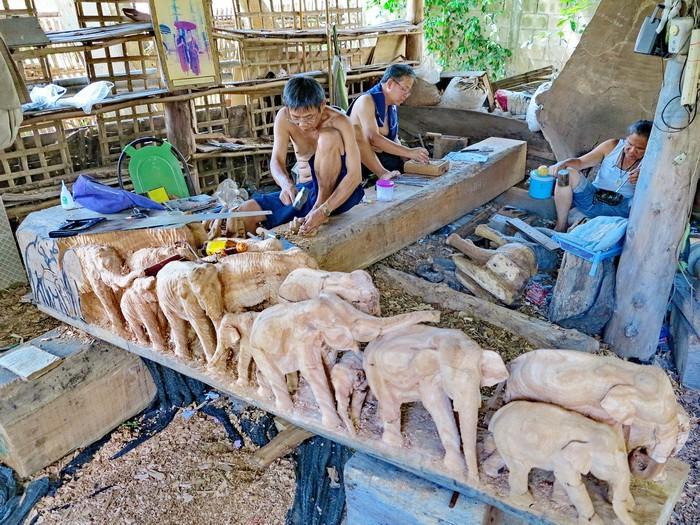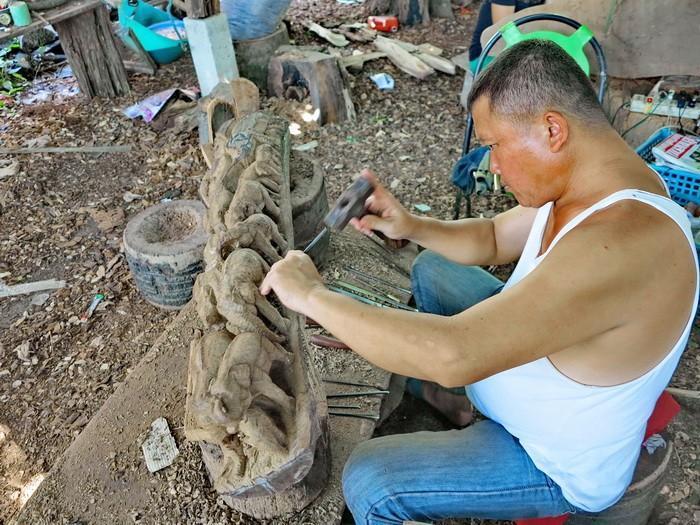 The place is an Aladdin's cave of elephants in all shapes & sizes. All of the carvings are different, showing elephants in their natural way.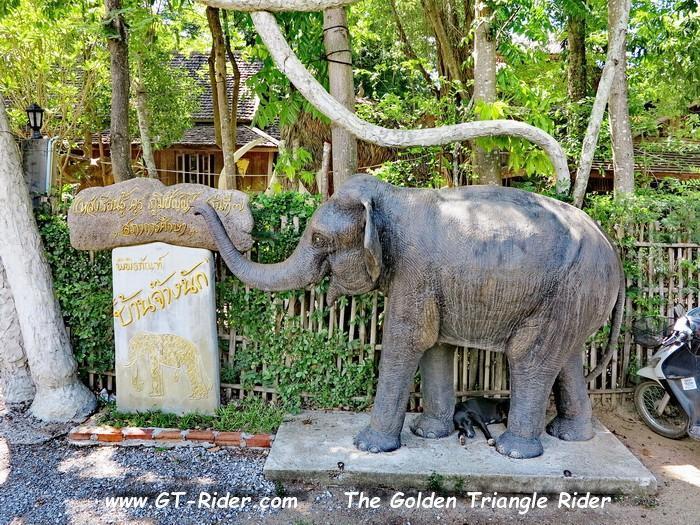 more to come