Bang Lung to Siem Pang. My day of stupidity in Cambodia.
Bike. KLX250
Distance. 125km
Time. 8.15 hours.
Track condition. Everything except snow.
After eight nights in Ban Lung it was time to head North West to Siem Pang before heading back to Laos, were I was to meet BrianBKK for a loop of southern Laos. And after looking at the map, and seeing that it was only 125kms I thought I was in for an easy two and half hour ride. I thought wrongly.
Leaving the hotel in Ban Lung, the hotel owner's son gave me a friendly wave goodbye.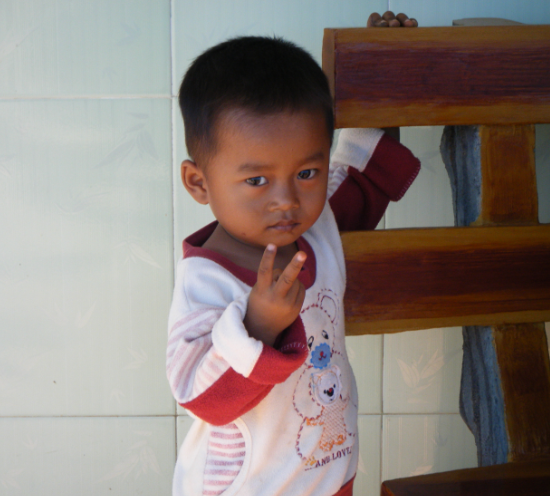 I stopped off at Gecko house restaurant for what has to be the best omelette in town, taking my time for a coffee, and looking at the map, because at this stage I was thinking Siem Pang was just up the road, ….why hurry.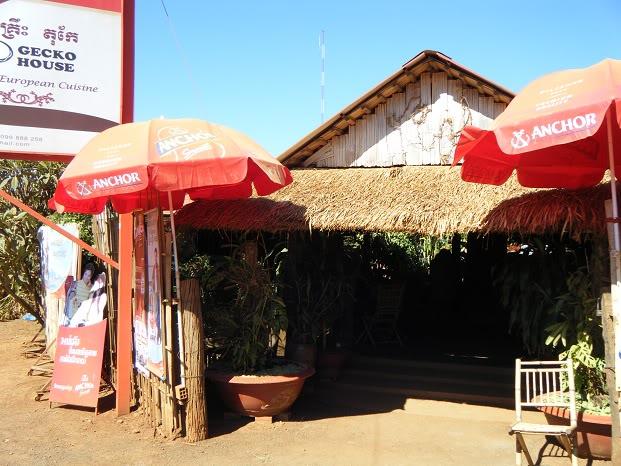 The road that takes you out of Ban Lung.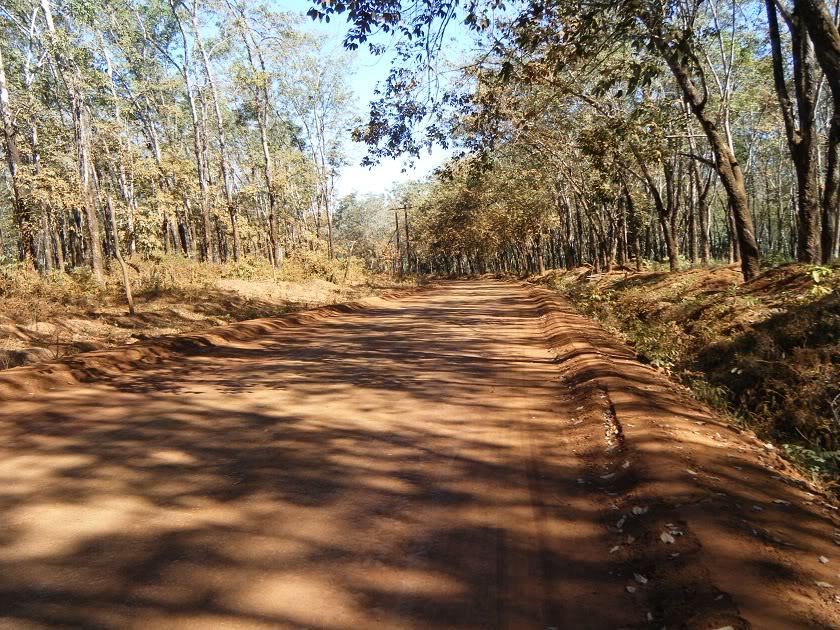 After a 40 km ride, I arrived at the riverside town of Virachey were I crossed the Tonle San river.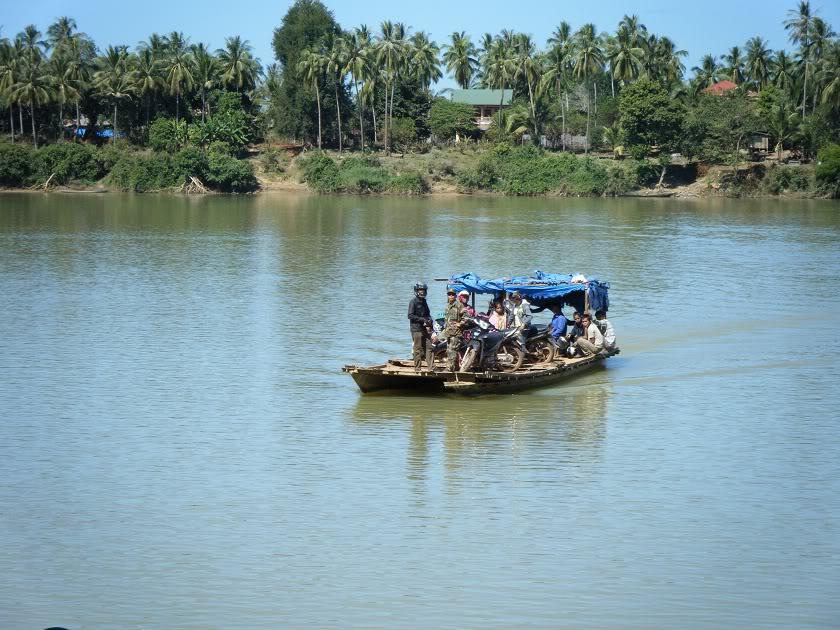 No room for the KLX this trip, so had to wait for the next express ferry.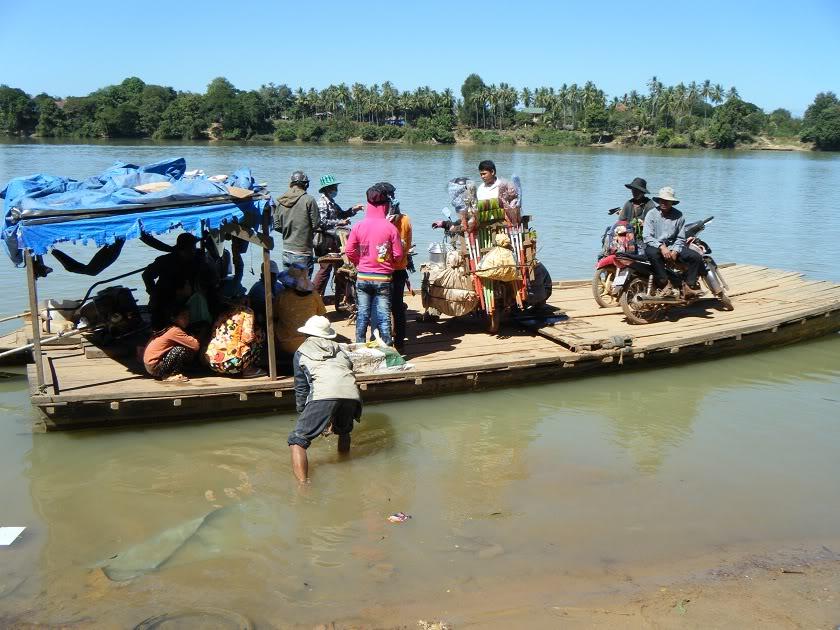 A few KMs west of the river, the road became interesting to say the least. The smooth dirt surface had come to an end, and at that stage I had no idea that the next 70kms was going to take around 5 hours.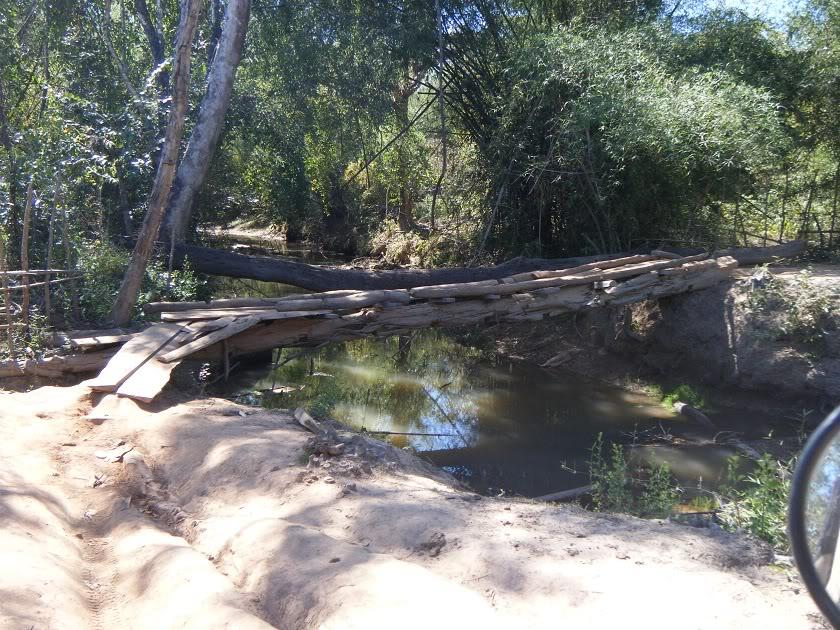 The dog leg made it a little tricky.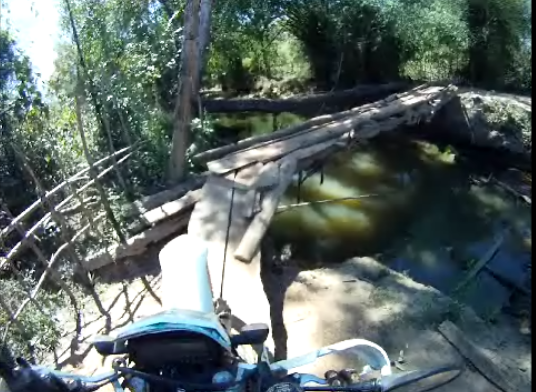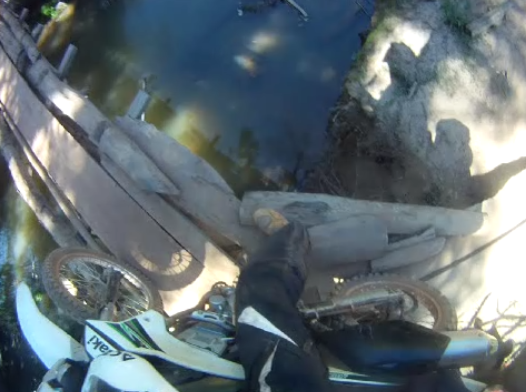 Another bridge further up the road. Short video below shows it better.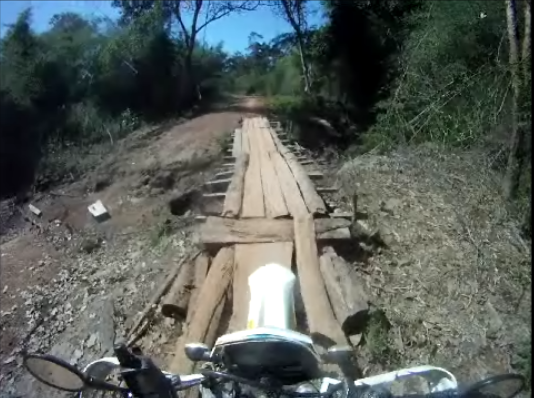 The photos not that good, but this is a Cambodian elevated freeway.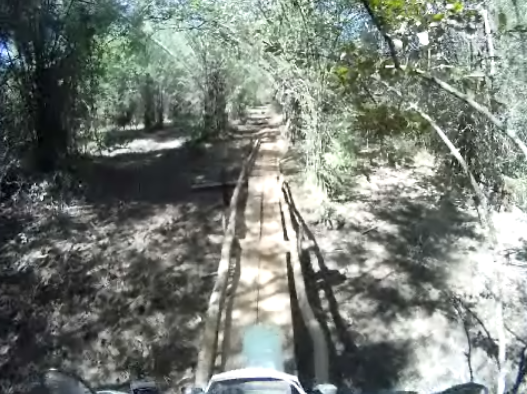 After a fair bit of single track this road appeared…..ripper,…beer by the river in Siem Pang in no time….. Wrong, the express way to a cold beer was only to last a few KMs, before changing back to narrow track with deep sand.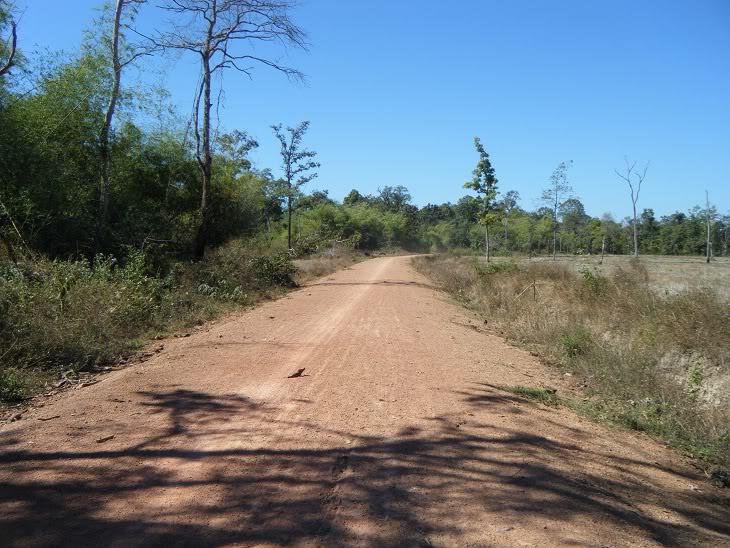 Some Cambodians kids in a small village.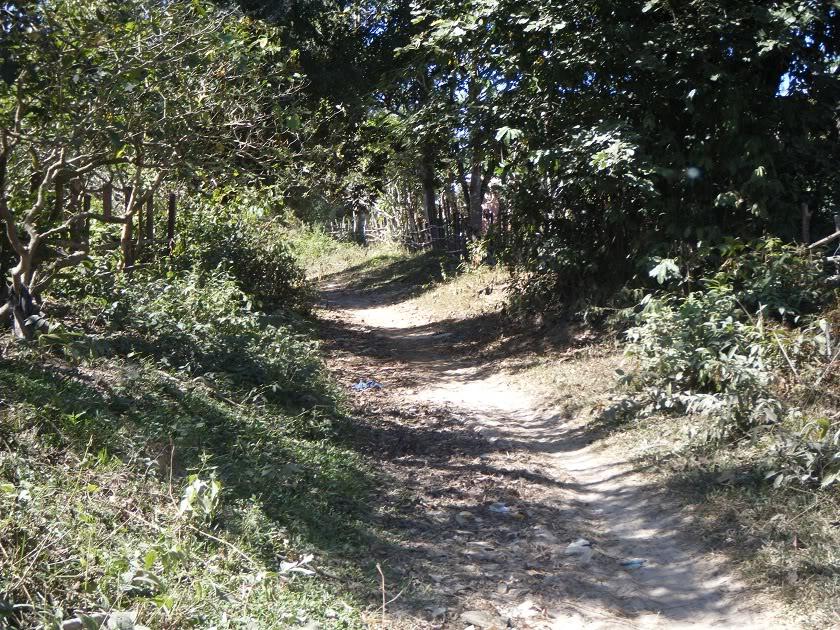 At the next village I arrived at, I work out that the last 26kms had taken me 2 hours, with the last 10 kms being a lot of 1st and 2nd gear stuff in deep sand. So much for a two and half ride to Siem Pang.
Now the fun really began. I couldn't find the track out of the village. I rode down about 8 tracks that all came to a dead end. So I went back to the village to see if I could get a guide to take me to the next town which was Samong, were I was sure there would be a hotel, cold beer, and perhaps a karaoke bar. I noticed a few guys working on motor bike so I went over to them, but the big problem was I don't speak one word of Kumar, and no one in the jungle speaks a word of English.
After 20 mins of getting no were, they took me to the village chief so he could translate. But apart from Kumar, he only spoke French, which would have been good if I wanted to order a large cold beer, or a cheese sandwich, as that's extent of my French language skills. It took a while for me to explain my predicament, but they work it out, and a guy with a Honda dream said he would take me the 20 kms to Samong. It took about 1 hour 40 minutes to do the 20kms, an average of 13kms per hour. There would have been no way at all that I could have found my way to Samong without my trusty guide. The guys skills the dream where amazing, the track was tight and twisty, with a lot of 1st and 2nd gear stuff. This was the first time ever that the radiator fan had come on in the bush on the KLX. It was hot out there.
Samong wasn't the thriving metropolis that I had envisaged; in fact it was no bigger than the village I had just left. No hotels, cold beers, or Karaoke bars were I could entertain the locals with my fine renditions of Frank Sinatra greatest hits. (start spreading the news)
My guide and I parted company at the Somang bridge, and the toll operator at the river told me Siem Pang was another 25kms away.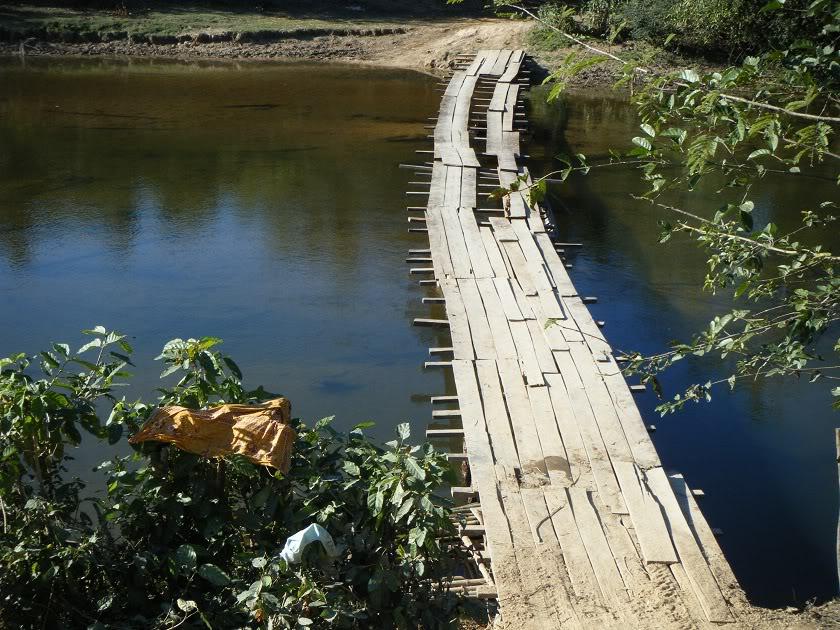 Over the river, the track was hard packed clay for the first 4 kms, and then the sand returned, and by now I was hot, out of water, worn out, as well as riding into the setting sun. With 10kms to go fatigue and the sand were in control, I had to stop several times and tell myself to keep concentrating on staying up right.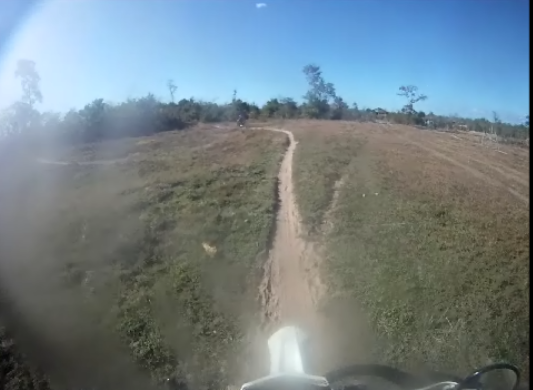 With about 3 kms to go the single sandy track opened up to a wide sandy track with several smaller tracks branching off. That was when I knew I must be getting close to the river and Siem Pang.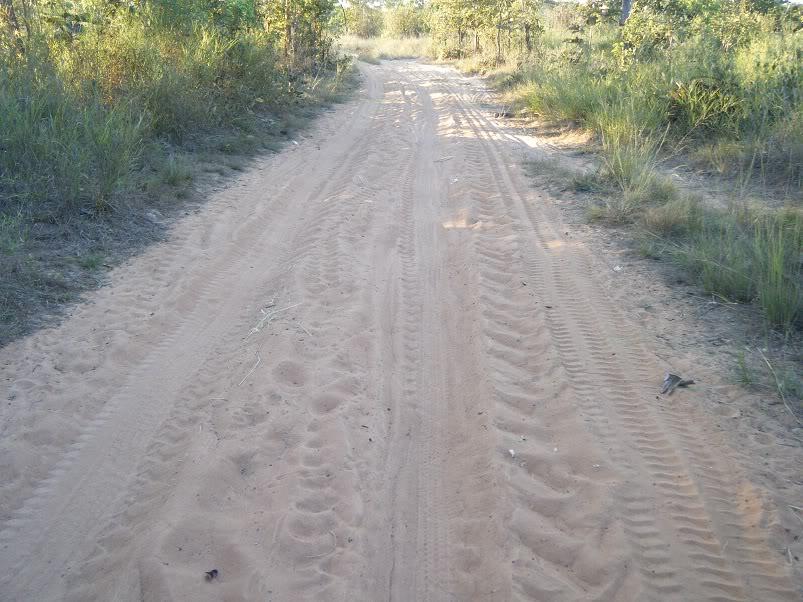 I was happy when I came across this little store selling drinks, and even happier when I spotted the river a little further on. After a drink I crossed the river as the sun disappeared.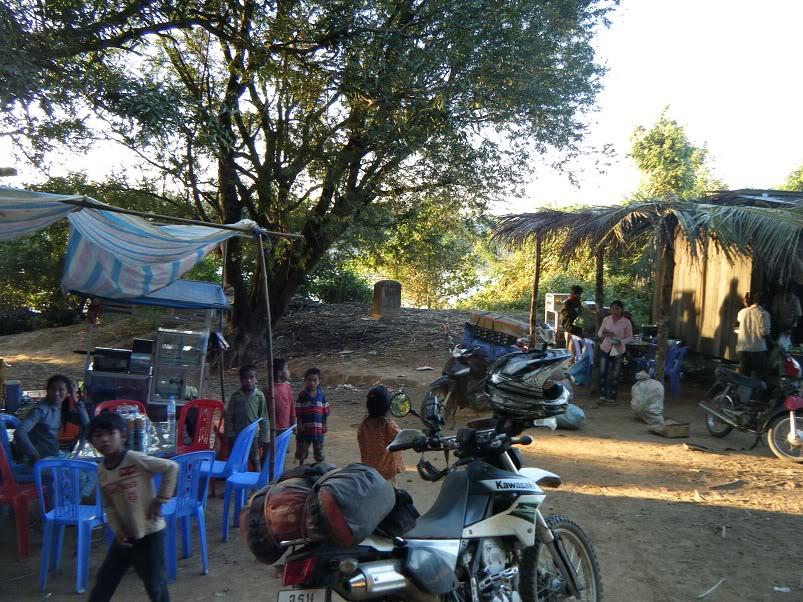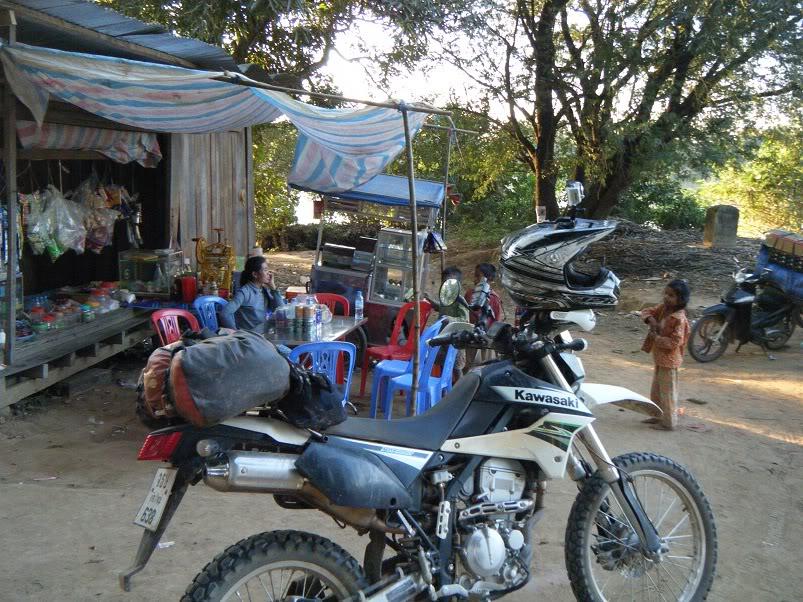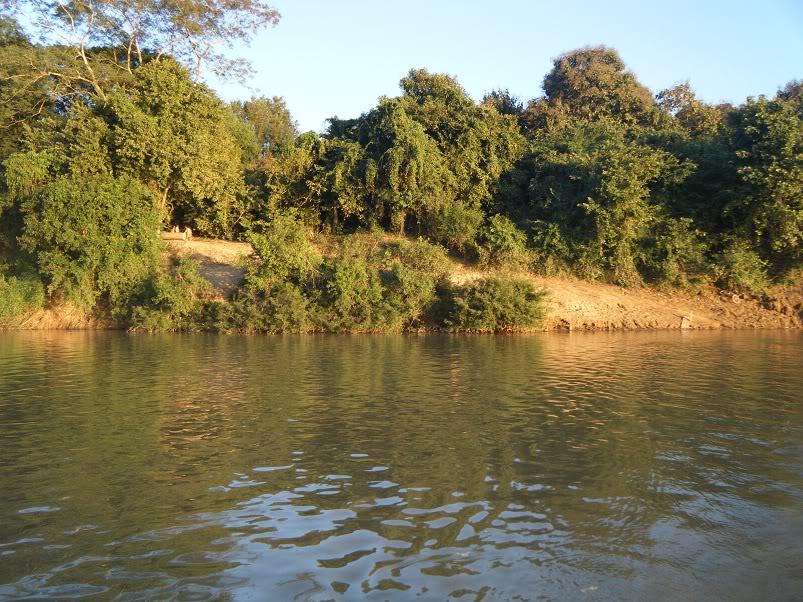 I won't forget this day in a hurry, it was a wake up call for me, I had become blasé about riding in remote areas, and I was lucky I got away with it. I should have done a bit of more research, and been more prepared for the unexpected. I didnt have any food, only 1 litre of water, and no GPS tracks, all because I assumed it was only a two and half hour easy ride. On the gecko map it looks like a major track, but things change with floods, landslides etc, I should have known better.
Pretty stupid really.
This short video came out ok. Gives a bit of an idea what some of the track was like. Most of the footage I took wasn't much good because the camera fogged up.
I checked into a guest house and had what can only be described as a "refreshing" shower.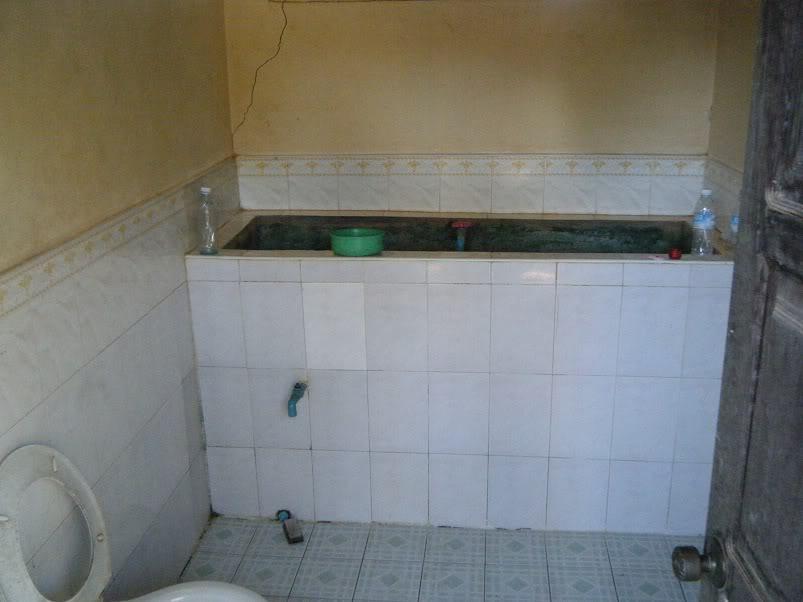 Thankfully it was dark so I couldn't see what I was eating. The beer was very nice, light crisp favour, and easy on the pallet.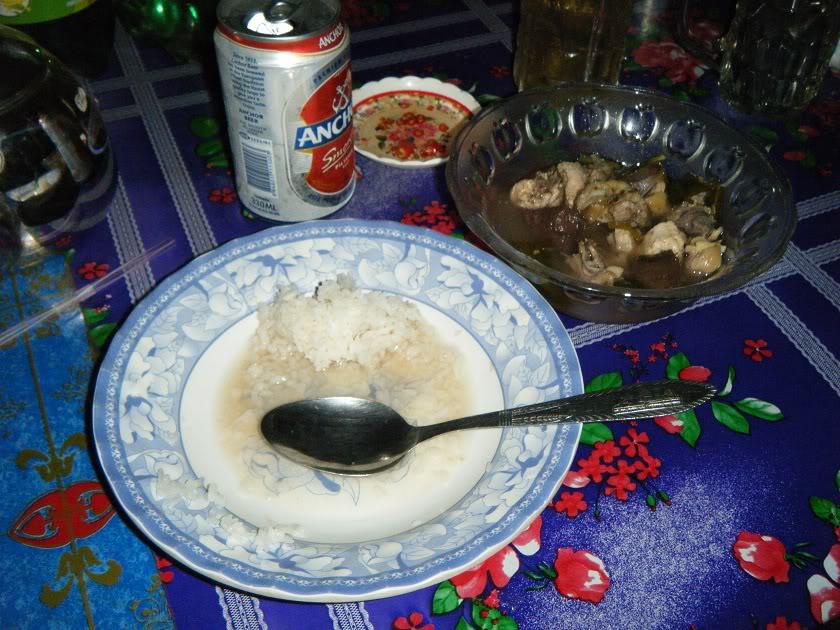 Next morning I a woke from a mozzie free sleep.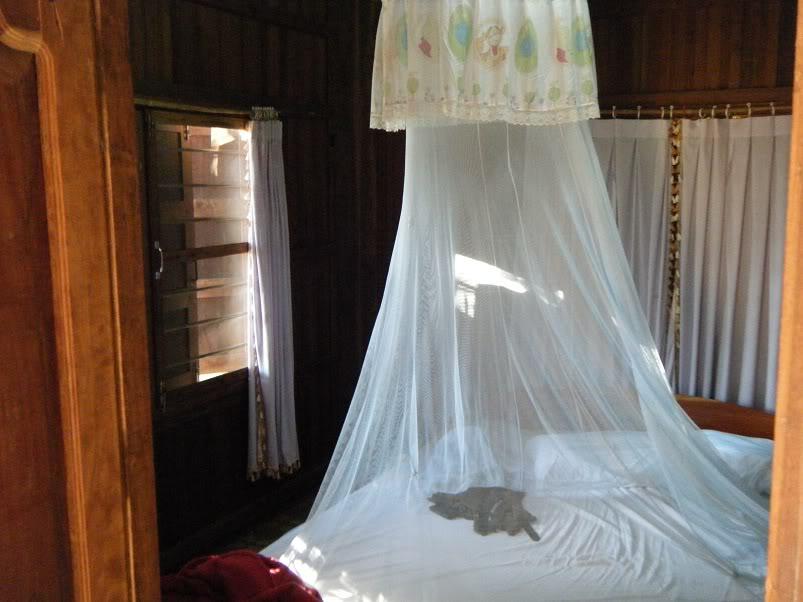 Main street Siem Pang in the morning.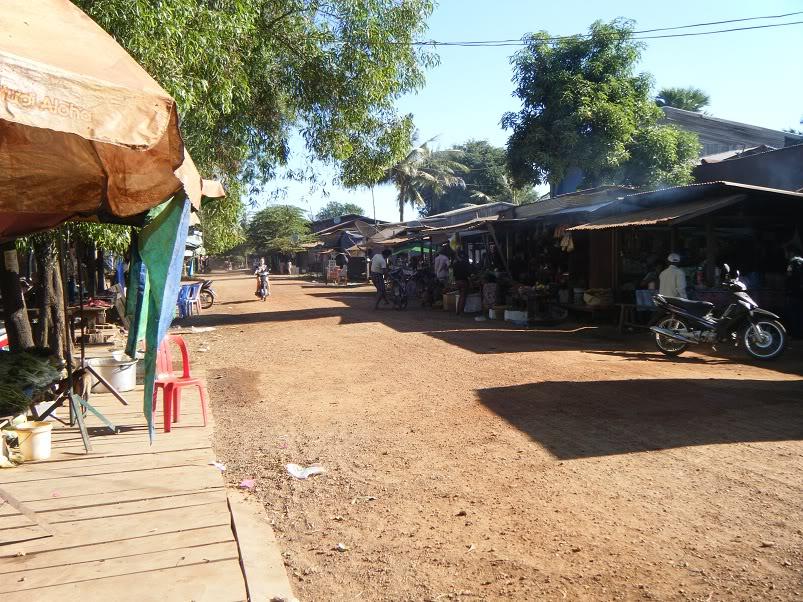 Best Coffee in town. I gave the food a miss.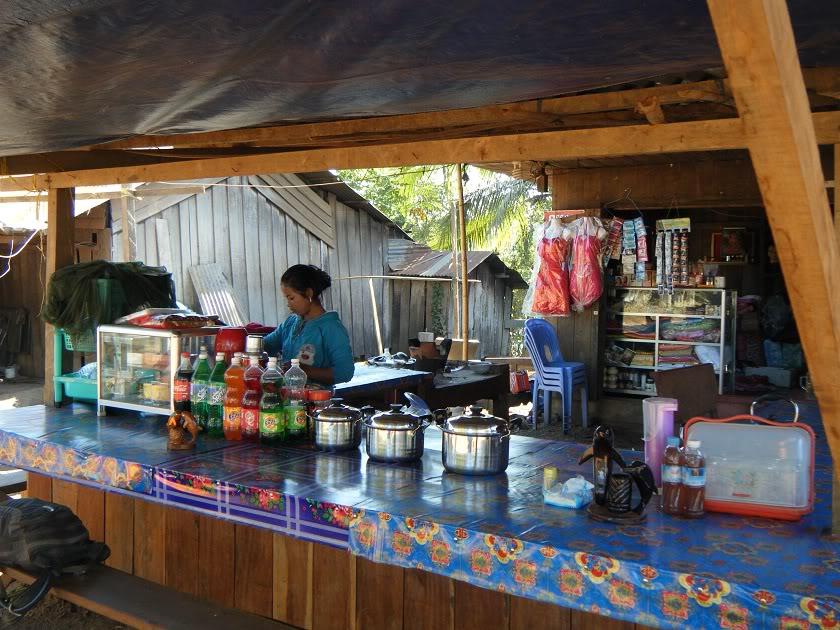 After a caffeine fix it was back on the road to Laos.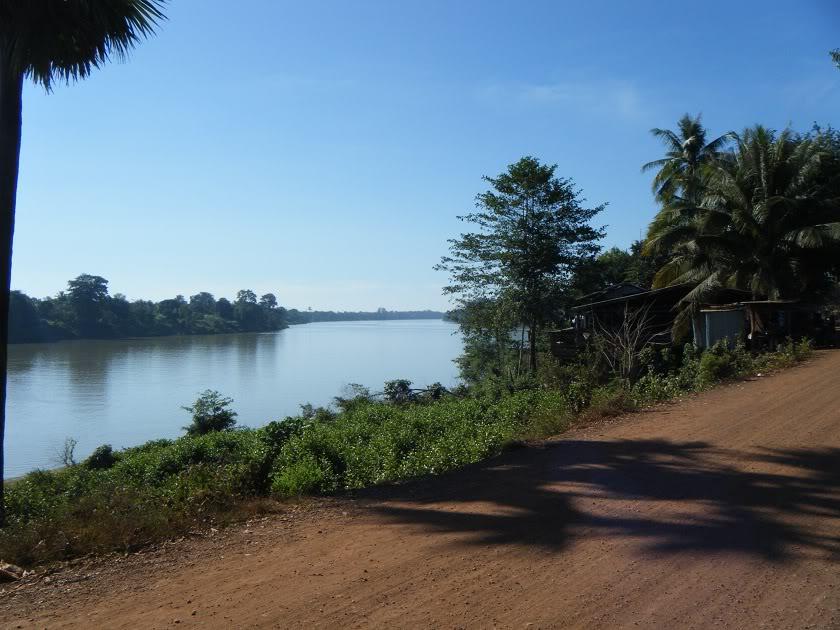 A few hwy pix taken just out of Siem Pang.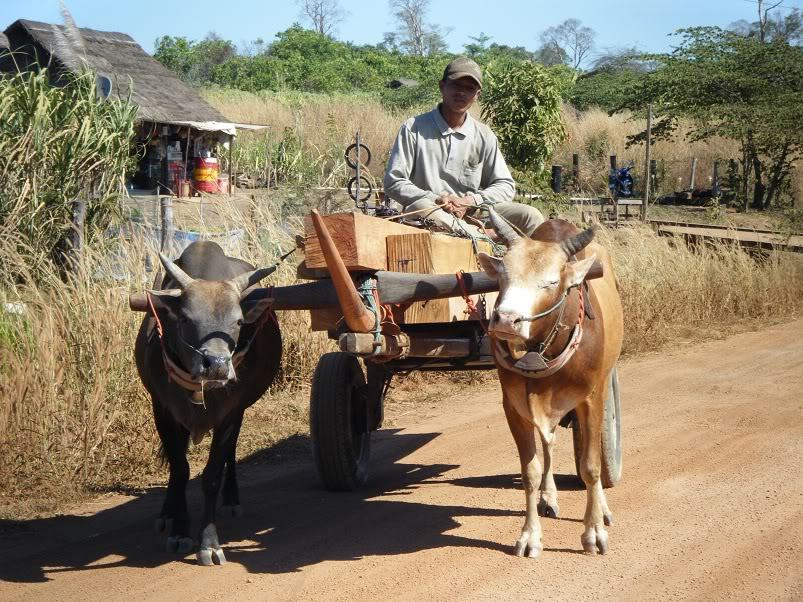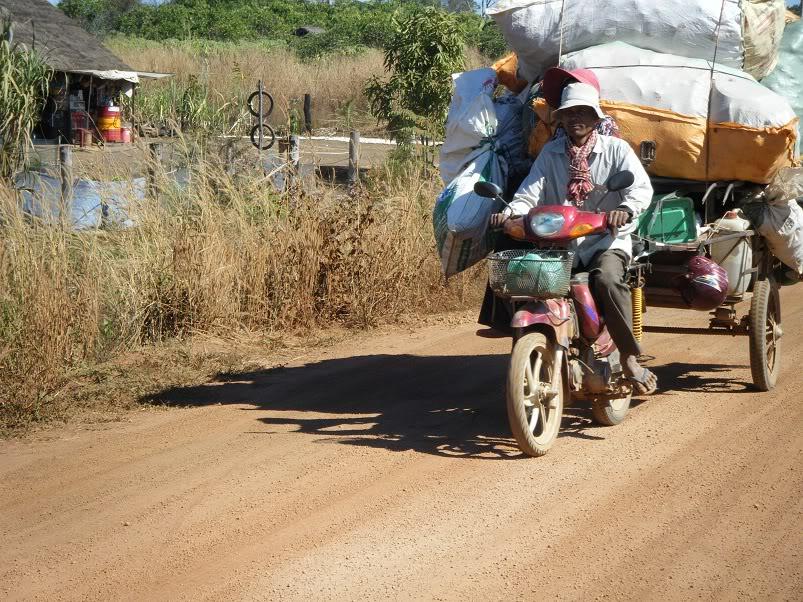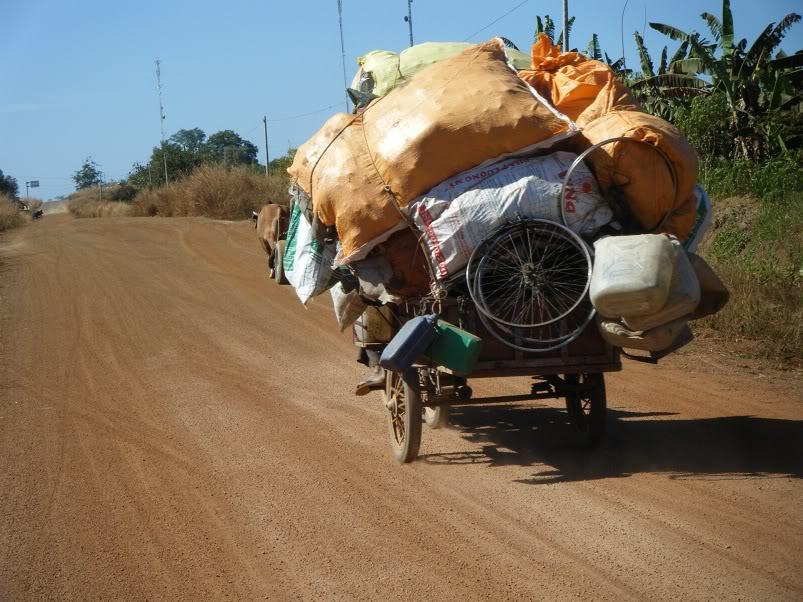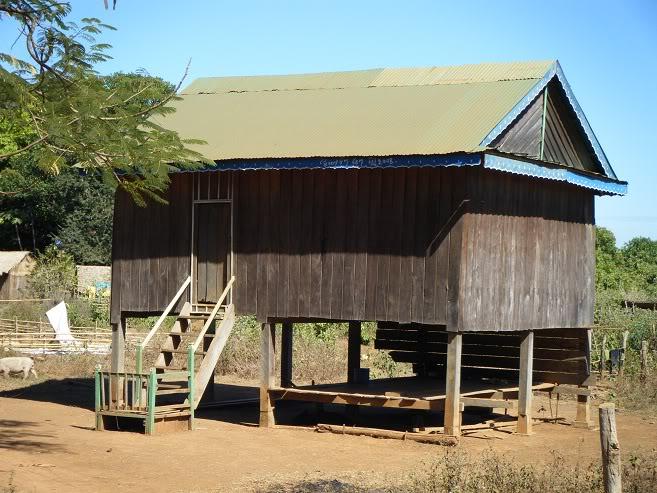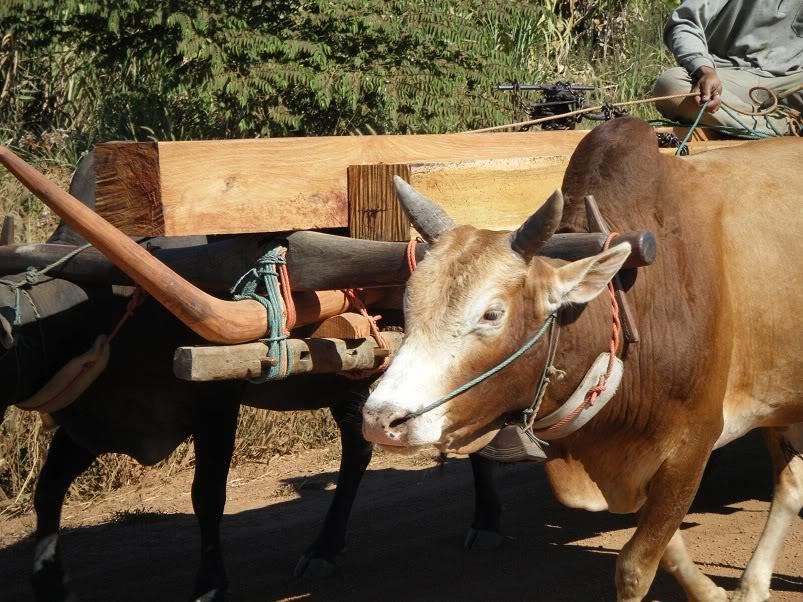 That's about it.
Moto-Rex
Last edited by a moderator: