Peter just got a new (used) R1 and we decided on short notice that we needed to go for a ride! Here was the planned route, about 450km from BKK- Khao Yai- Wan Nam Khieo- BKK:
Here's Pete's new ride:
Even though we planned the ride the night before we were still able to get together 5 guys for the ride.
Zzinged on a Yamaha XJR1300, Coolfusion on a Yamaha R1, HawkHill on a Ducati 1098, Ithailian on a Kawasaki Ninja 250R and yours truly on a Kawasaki ER6n.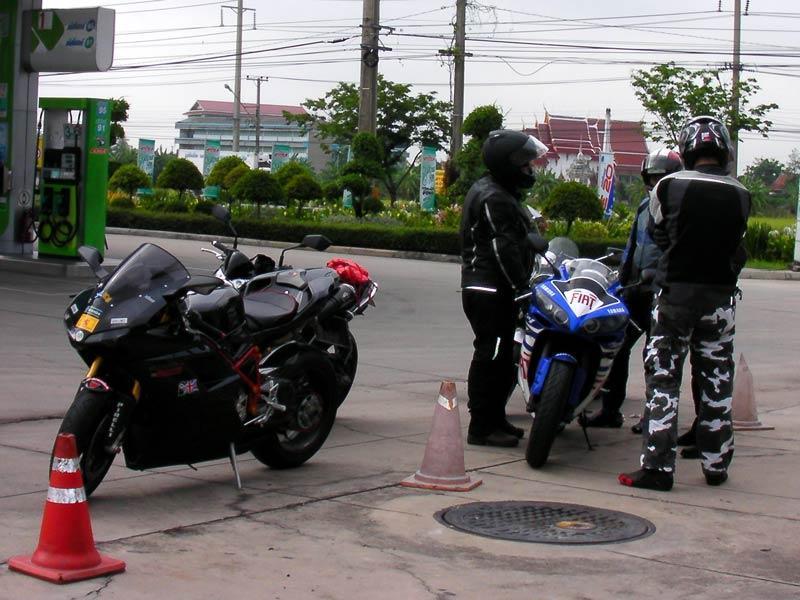 Made excellent time to Khao Yai in light traffic and sunny weather. Paying the entrance fee at Khao Yai National Park-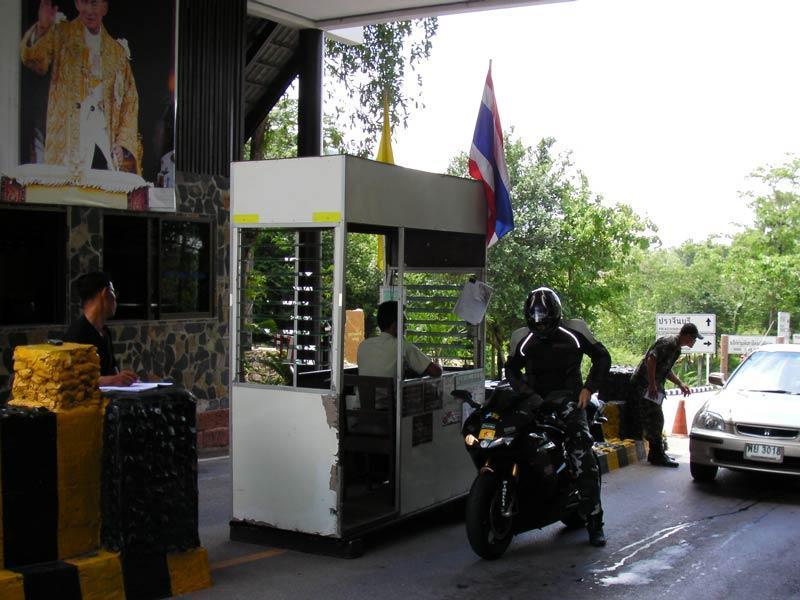 Fun road ahead- Let's Go!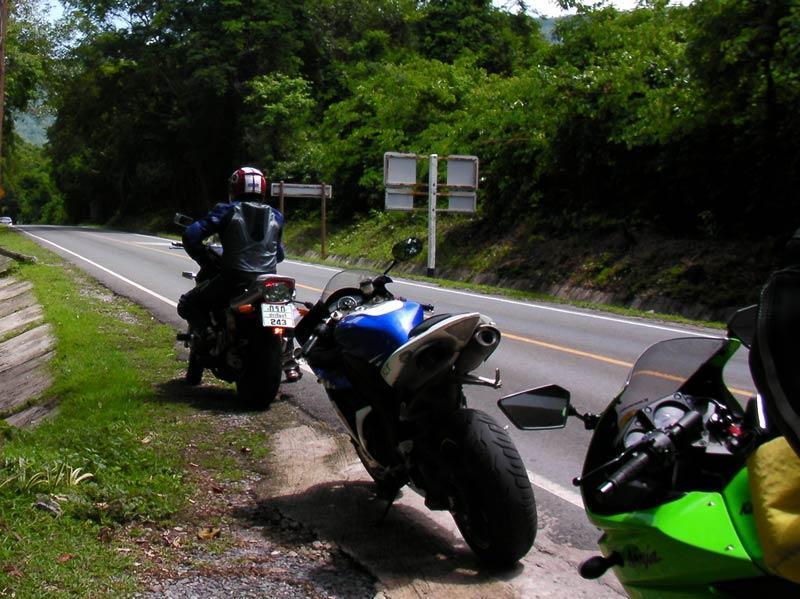 The road through Khao Yai National Park is always fun- well maintained, beautiful scenery, and lots and lots of curves.
I'll try and get the video posted later.
Skies were getting cloudy when we stopped for lunch just after noon past the northern entrance to the park. Sure enough, lightening and thunder and strong winds and torrential rain soon followed. Ah well, we enjoyed a leisurely lunch and waited for the weather to improve.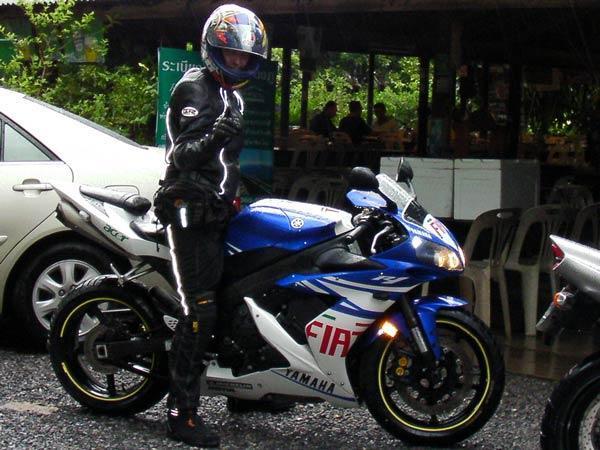 A little wet, but good to go!
I think Ithailian was the only guy that had proper rain gear-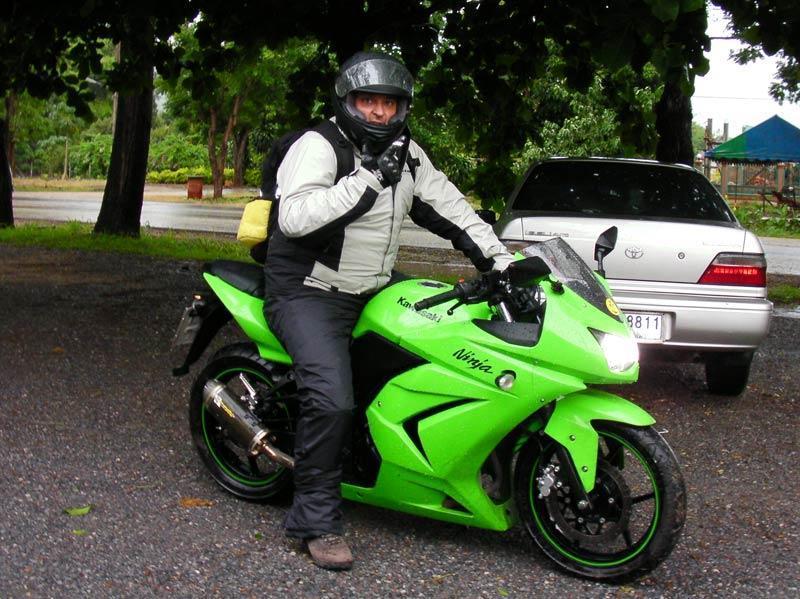 Doesn't he look dry and comfy? :wink:
He looks a bit hostile doesn't he? Might have something to do with the porkchops be bought from the restaurant that are stashed in his backpack...
We still had time to complete the loop when, uh oh, mechanical problem with the XJR1300...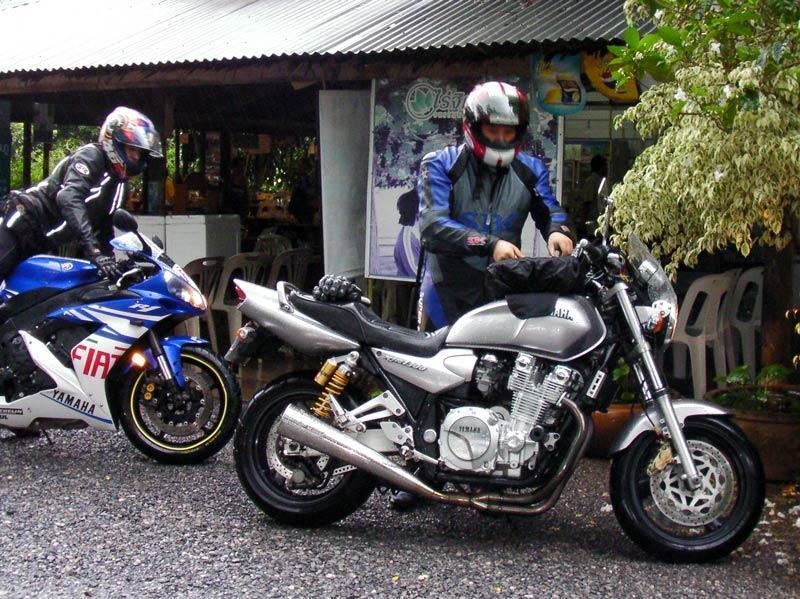 Not 100% sure what the problem was/is, but I suspect water in the fuel, and some sort of electrical problem as when it did run it seemed to only fire on two cylinders... Would that make it an XJR 650? :wink:
A lot of running around to find a solution. Took Zzinged on my bike to go get a few liters of clean gas at the PTT, thinking that might help- and it seemed to, but then a few km down the road the bike sputtered to a stop again... Found another bike shop that had some big bikes and seemed they could help if we could get the bike to their shop.
Random pic of me and a friendly copper-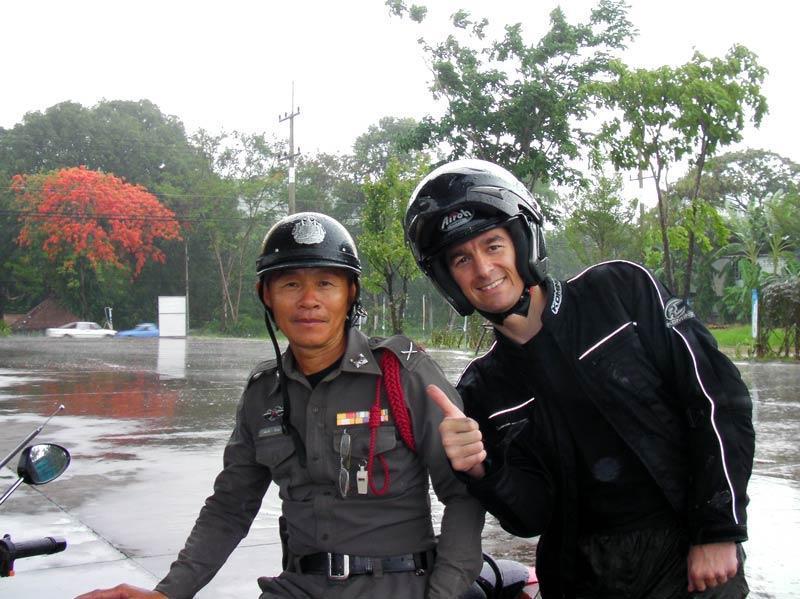 Every time we thought the XJR was going to run ok, it didn't... Some SUPER nice Thai guys at a little road side bike shop tried their best and got the beast running and wouldn't accept a single Baht for all of the help they provided.
Still, after a few km, same problem...
It was getting late at this point, nearly 4pm, and if we didn't get going we were all going to be caught out after dark. (I don't even know if you can drive throught Khao Yai after dark?) So, Zzinged limped back north towards the big bike shop on two cylinders while the rest of us headed back south towards Khao Yai and home.
Zzinged- I don't have your number and hope you are ok! Hope they were able to fix your bike and that you are home safe and sound. If not, tons of cheap guest houses and resorts in that area if you needed to spend the night. Let us know how it all turned out, ok?
Other than the unfortunate mechanical problems with the XJR, it was a GREAT day! Awesome ride!
We didn't complete the planned loop, but still clocked about 400km out and back: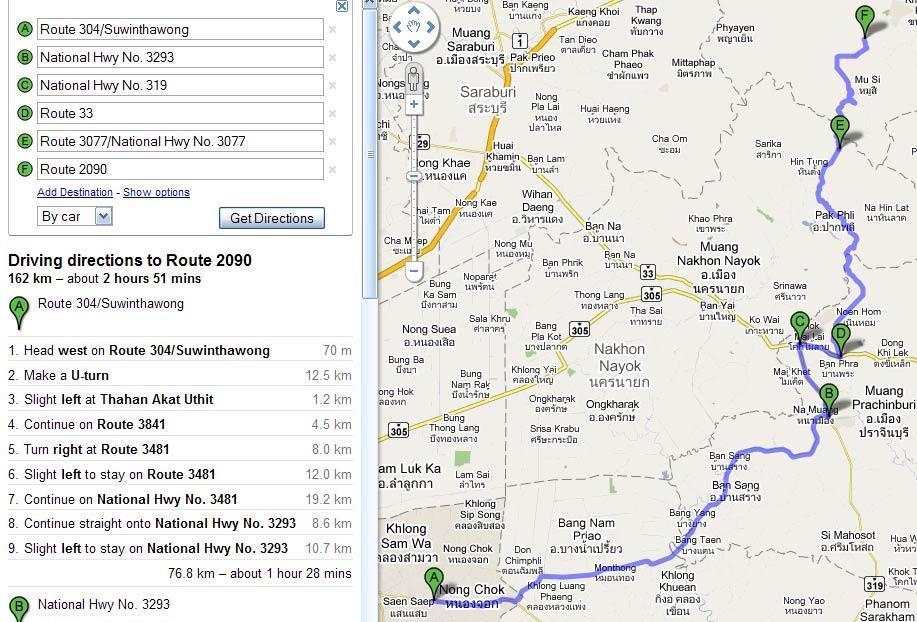 Look forward to the next one!
Happy Trails!
Tony