Happy to see that the "Worst Case Scenario" that some ThaiVisa loonies have forecast hasn't come true. :roll:
Central Bangkok remains bone dry. Areas that were predicted to flood, such as Lad Phrao, Chatujak, Mor Chit, etc are still dry.
And the water is already receding in many areas- when I crossed the Rattanatibet bridge last Saturday the road (302) was impassable to the west of the bridge.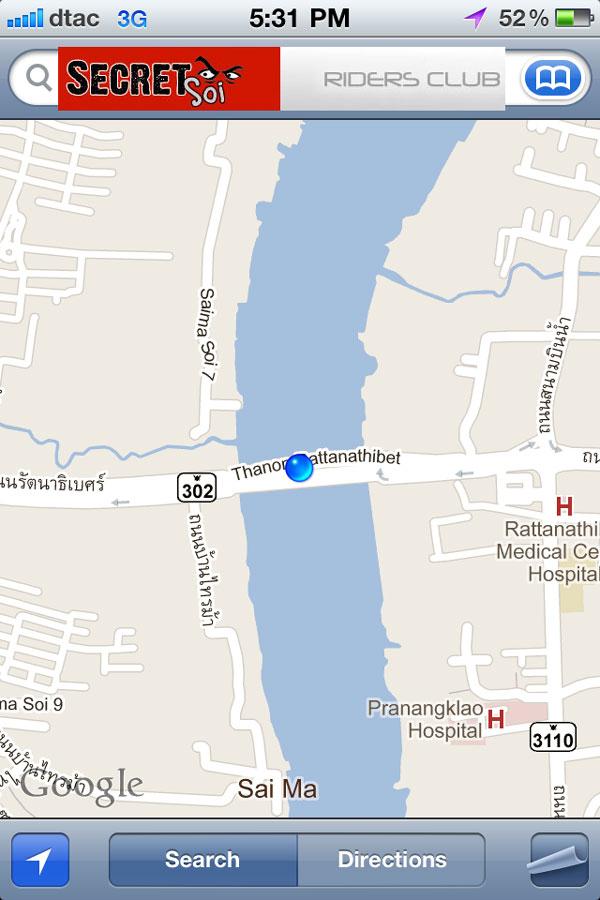 The Chao Phraya has flooded its banks here on both sides. Views from the bridge-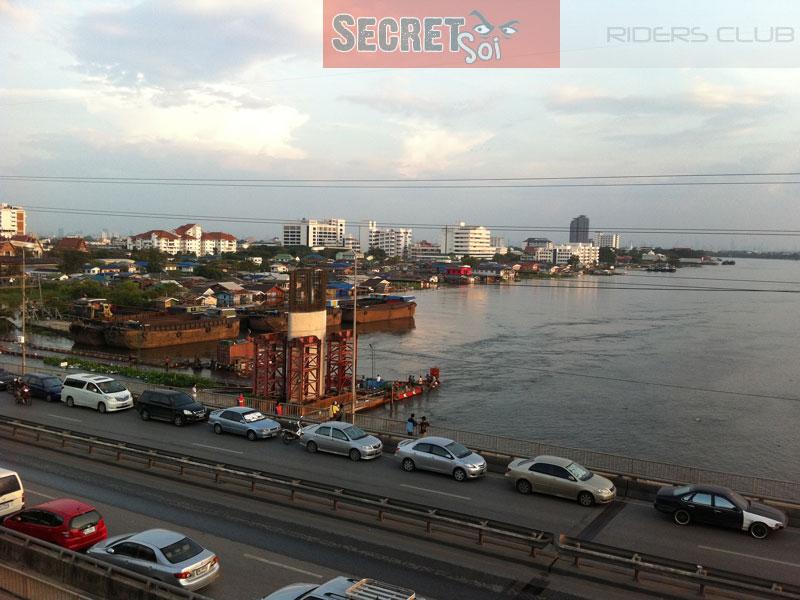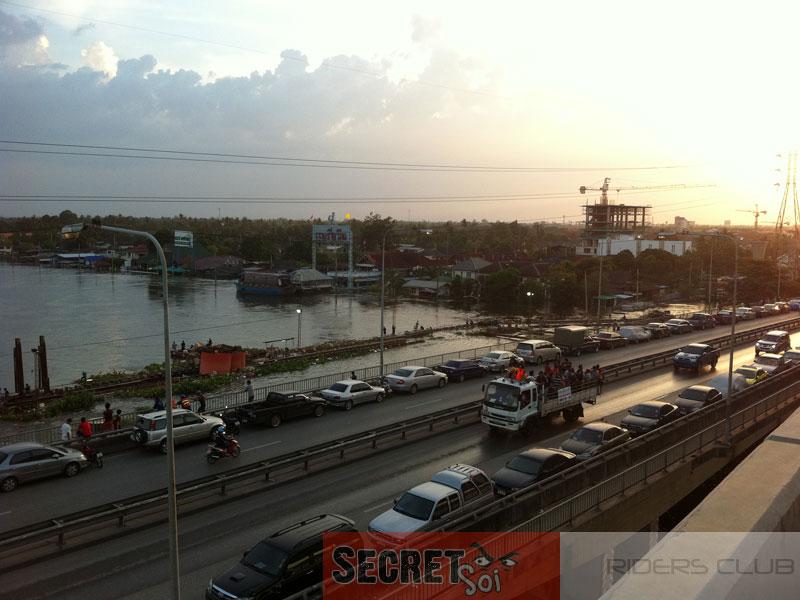 On the 23rd you couldn't go west of the bridge. It looked like this: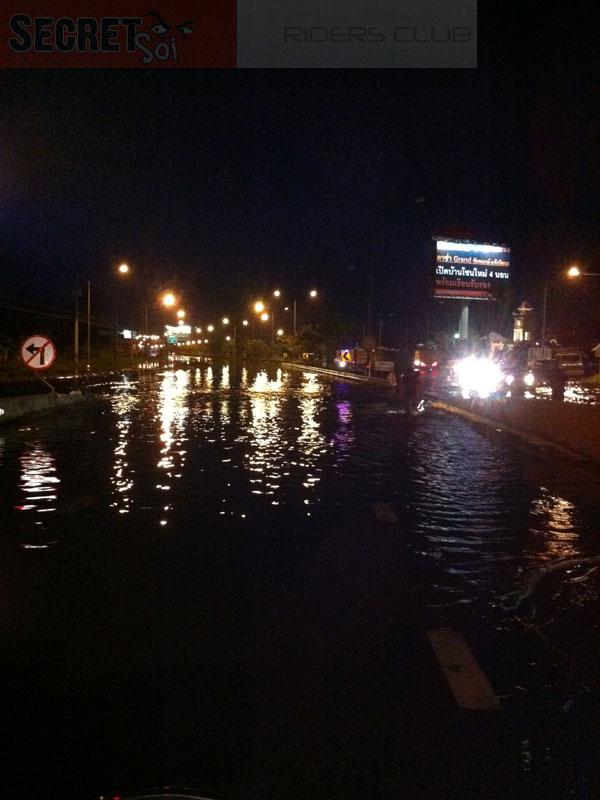 Yesterday it was dry until the junction with Bang Kruai Sai Noi Road (3215).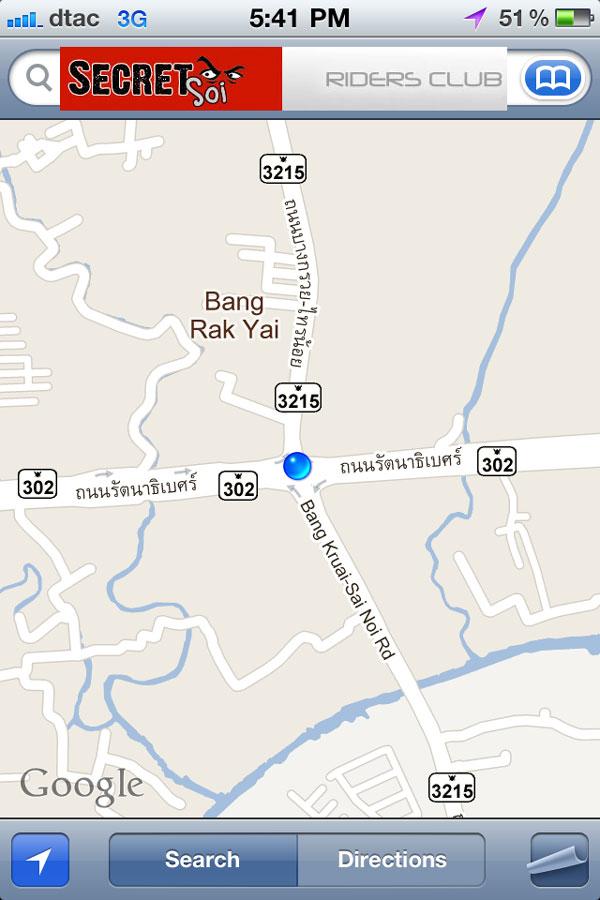 Bang Keuai Sai Noi road is still flooded, but vehicles can get through-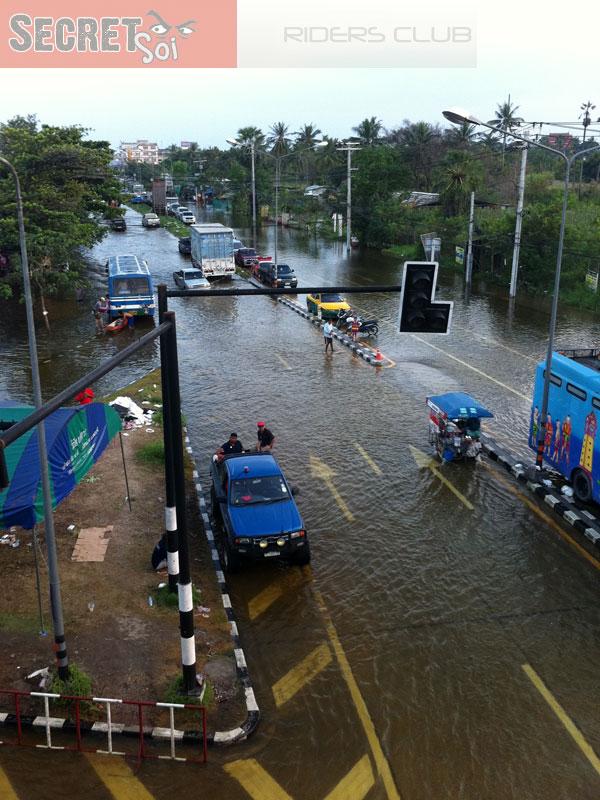 The water got deeper as I continued west on the 302 / Rattanatibet. I was trying to reach the Western Outer Ring Road (Kanchanapisek)(Highway 9).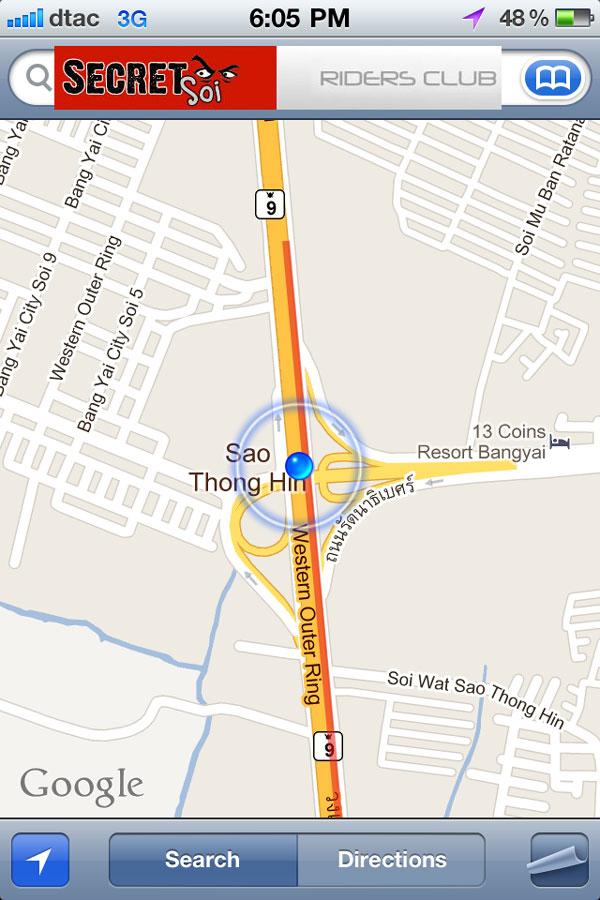 Well, I made it (on foot)
Looking south:
Looking north: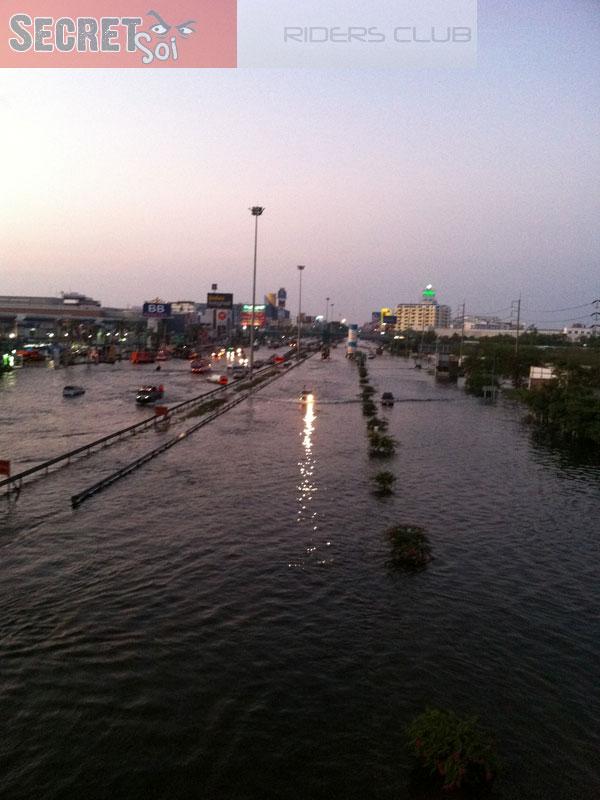 Looking east:
Bike wouldn't start. Wouldn't even turn over. Exhaust full of water, and water in the engine.
Just as I was thinking I'd have to leave the bike there and take an army truck out some super friendly Thai guys offered me a lift back to Kaerai in their pickup
Khob khun maak maak!
Crappy pic taken while sitting on the bike in the back of the pickup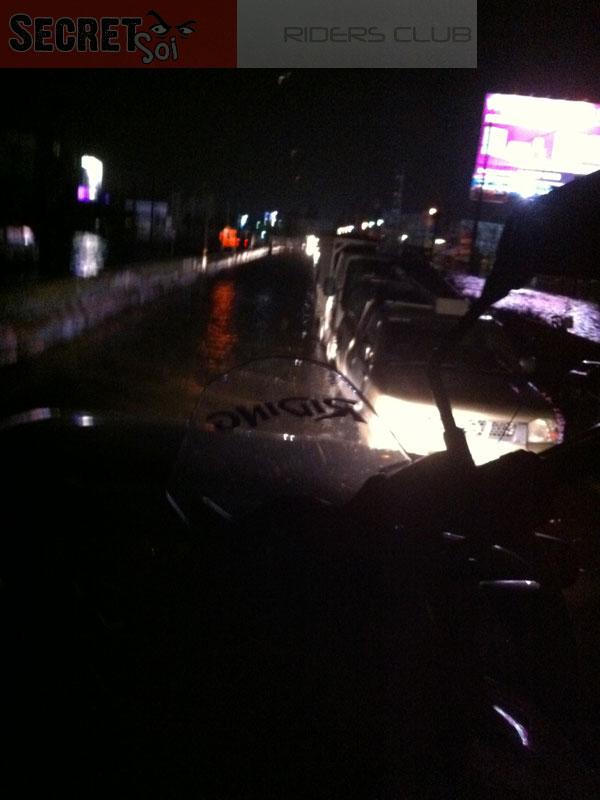 Once out of the flood zone we were able to bump start the bike and I made it home without any further drama
Today need to change oil and filter and open up the airbox to see if it took in any water. Will pull the wheels too to re-grease the bearings as no doubt they are full of water.
Fun fun!
Tony