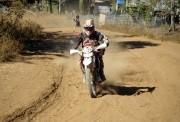 Mar 30, 2010
2,139
278
83
Saturday's ride :-
Smaller cars are turned back out side Queen Sirikit Park.. You will notice when I stop at the intersection pick-ups and motorbikes taxis are getting through.. There is not too much water until you get to the Ladprao intersection
Sunday's ride :-
The water is up to Chatuchak and bing pumped out the drains in to the flooded street..
There is water all along the road and they are stopping all cars at the intersection after Saphan Kwai at the corner of JJ market.. Only a few bikes and trucks and BIG pickups getting through.. The cop had a chat and said it is waist deep on the other side at Central Ladprao...
Monday :-
I read today in the BKK Post that it is inundated along there now and the water will be up to Saphan Kwai intersection by Mid day.. That is about 400 metres from home I think.. I am on Phahonyothing Soi 9....
Using the Go Pro camera.. On a white KLX.. The KLX was great in the water and mounting the curbs etc.. Saved one motorbike taxi by helping him pull his bike back out of the flood water on to the curb.
Lets hope things get better soon..
Cheers
Brian