Rode the Ninja up to Issan (Northeastern Thailand) this past weekend- a beautiful ride but a lot longer than expected!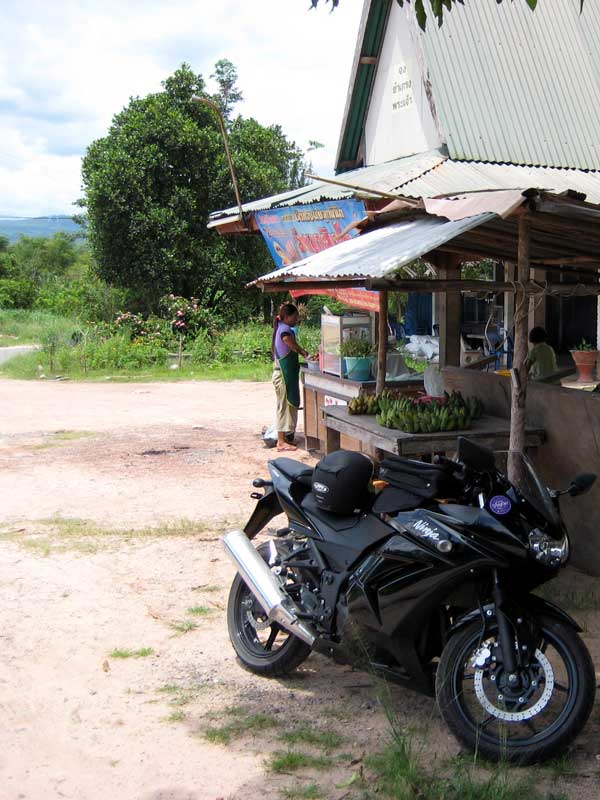 Stopped for Somtam and Gai Yang at a friendly little place in the middle of nowhere somewhere between Thung Pho and Tha Yaek on Route 3039-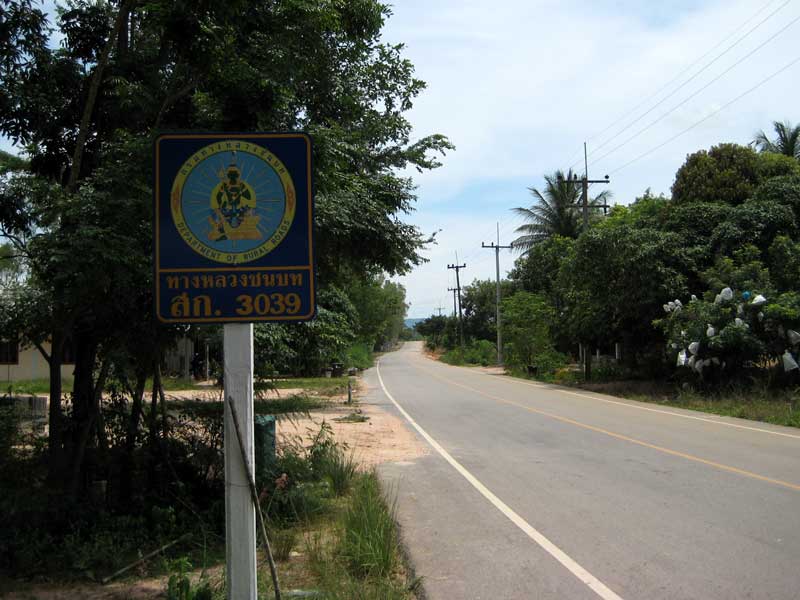 I just love these deserted rural roads. Seems to me that Thailand must spend a good portion of GDP on building beautiful roads that almost no one uses... Fine by me!
Left Bangkok a little after 9am and planned to arrive in Khon Buri in about 5 hours. NOT! The planned route via Pang Si Da National Park is in blue: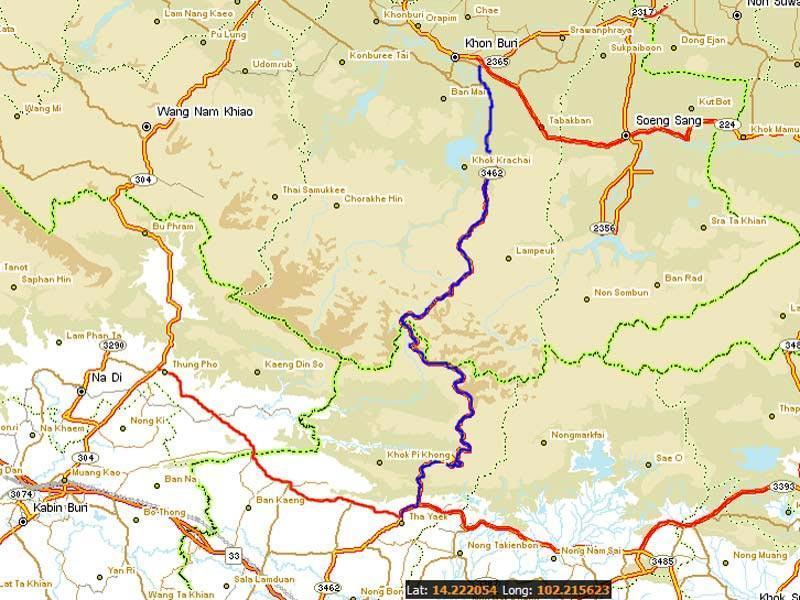 But it turns out that that route 3462 through the Pang Si Da National Park is closed. According to the park rangers I talked to the road is not maintained and some of the bridges are out.
So... I had to decide if I wanted to backtrack to Highway 304, or continue east around the national park. I chose Route 3485 to the east in the direction of Sa Kaeo, since I've never been that way. Good choice- nice scenery, good roads, and very little traffic. In the end, what I thought would be a modest 5 hour ride ended up taking the whole day. But I did make a lot of stops along the way and I wasn't riding too fast. I rolled into Khon Buri around 4pm
Personally I find 80 km/hr is a comfortable cruising speed for me on the Ninja 250R. At that speed the little parallel twin is spinning at about 6000 RPM so it's not loud or buzzy. I did open up on a few stretches and the Baby Ninja does just fine at 120-140 km/hr, though at those speeds it helps to tuck in a bit to take advantage of the fairing and wind screen. I find the chain noise is louder than any other bike I've owned. The Kawasaki shop tightened the chain when I took it in for service last week so I'm going to loosen it up a bit to see if that will help. (It's amazing how much effect chain tension can have on power and noise).
Here's a stop at the Laem Sae Dam-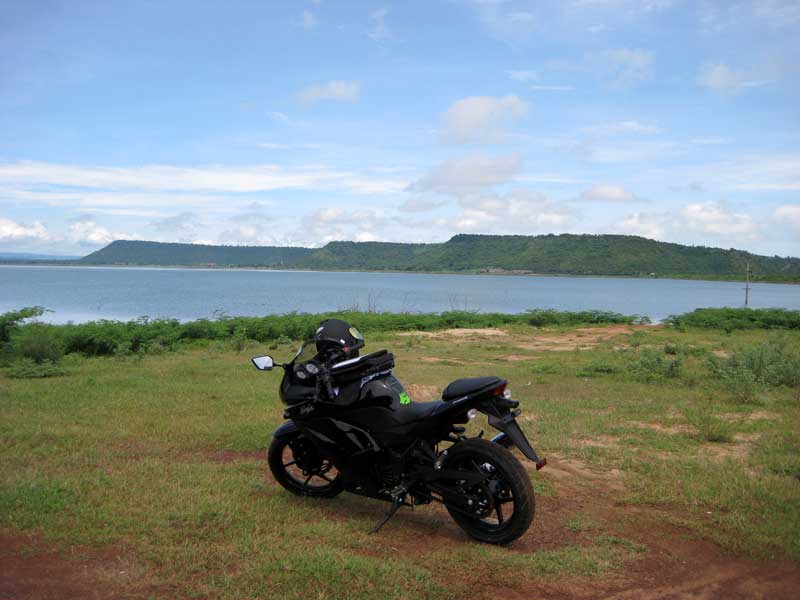 My planned route (in red) from Khon Buri to Highway 304 looked so simple on the map-
But I got incredibly lost... I REALLY need to go get a GPS...
Route 3002?! Nice road, but I still can't find it on any map...
Well, I did eventually find Highway 304 and I made it back to Bangkok in good time, cruising at around 120 km/hr most of the way to stay ahead of the returning weekend traffic and dark storm clouds. I beat the traffic but I couldn't stay ahead of the rain and got a good soaking as I was passing through Chacheongsao. My own fault for not carrying rain gear during the rainy season.
One Love and warmest regards!