0
Staff member
Subscribed
Jan 16, 2003
13,839
4,801
113
69
Vietnam – United Kingdom – The BBC are gathering 5-6
adventurous disabled
people who will embark on a road trip through the heart of Vietnam following the legendary Ho Chi Minh Trail.
Some of the group will travel by car but the BBC are currently looking for confident motorbike riders, who can travel on adapted bikes.
Along the way, the riders will leave the road and go by any means possible to explore the dramatic scenery. The trip will be filmed and shown as a two-part series in the week preceding the Invictus Games in September 2017.
The trip will take place between 19th June – 12th July 2017.
It Could Be You!
The exciting new travel series will feature a unique road trip through Asia.
The BBC are looking for disabled motorbike riders to join them on the adventure.
Please e-mail
[email protected]
or call 07921 648 237 for more information and please share with anyone who may be suitable.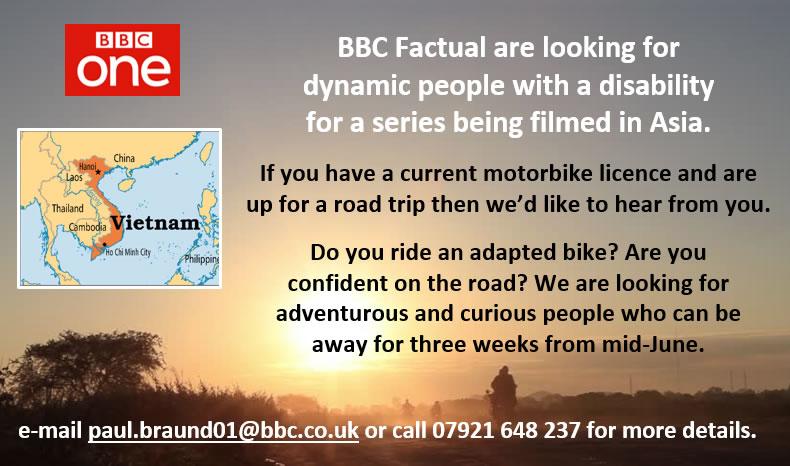 Source:
BBC Road Trip Ho Chi Minh Trail