For my upcoming trip in November, I will probably hire a D-Tracker to take into Laos if the opportunity comes along.
I will probably hire an ER6N for some of the beautiful roads in Nth Thailand, and a dash down the Mahahsarakham for a wedding if I go.
Previously I have just carried my clothes in the bag with my hydration pack, but would much prefer not to have all that weight on my back the whole time. I am also concerned that the bag wouldn't hold enough clothes for multiple days in Laos.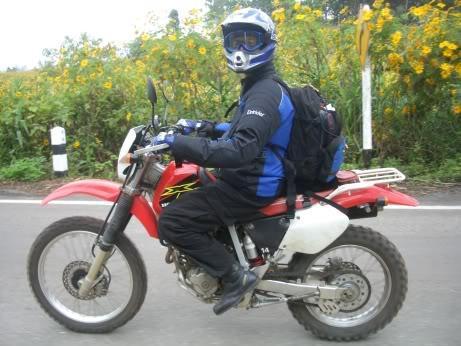 Are there any other options?
Does an ER6N have anywhere to strap luggage onto?
Do any of the hire bike places have racks and panniers?
Any ideas?
Cheers,
Daewoo