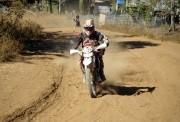 Mar 30, 2010
2,137
278
83
Thai MXGP Special Edition #30 14 February 2013
URL below if you want to read the web article with pictures
http://us5.campaign-archive2.com/?u=d4f610da9ecb6ed56033b1a8e&id=9b31db2f85&e=b8faf1817c
CentralWorld launch spectacular as countdown starts to Motorcross Grand Prix of Thailand
In just three weeks time the first ever 'world championship' counting motorsport event will be coming to Thailand. The spectacular skyward leaps and dramatic mud action that characterise the 'FIM Motocross World Championship Grand Prix of Thailand 2013' are set to unfold on a brand-new, purpose-built track in Sriracha.
It's a highly ambitious project that started from a blank sheet of paper less than two years ago and after identifying a plot of land that was no more than undergrowth and even required an access road to be built just to get to, the wheels started turning and a world championship standard track was rose from nothing. And it's not just building a track; everything has had to be shipped in, from water, lighting and and a reliable electricity supply, to large grandstands, a functional paddock, global-standard timing equipment, giant TV screens and multiple hospitality zones.
Now the clock is rapidly ticking down through the final weeks to the race on 8-10 March – when the Pinthong 3 Industrial Estate in Sriracha will be firmly in the glare of the world, with more than 100 million TV viewers set to tune in to what will be the second round of the 2013 FIM Motocross World Championship.
To launch the 'FIM Motocross World Championship Grand Prix of Thailand 2013' a special press conference and three day extravaganza event was held on the expansive deck at Bangkok's CentralWorld mall last weekend.
Introducing the organizers, VIPs and the Thai riders to the media, bike fans and general public alike, the glitzy launch event, dubbed 'X the world', included the crowning of 'Miss Thai MXGP', booths from all the major event sponsors (including Honda, Yamaha, KTM, PTT, DC Shoes, Puma, Polaris and McDonalds) and a live concert which featured bands such as Arghh Warghh Yarghh, Brand New Sunset, Lasthoper, Hopeless, Fathomless, Ex's & Oh's, Kiss and Demise, Dezember, Born From Pain, A Zero, Sudden Face Down, Last Fight For Finish and Phychoslim as well as music from DJ Nuffsaid. Finally, on a specially created soil stage complete with a mound, kids on 50cc minimoto bikes demonstrated impressive motocross jumping skills.
Kraitos Wongsawan – turning the dream into a reality
The driving force behind the FIM Motocross Grand Prix of Thailand is CEO Kraitos Wongsawan; he's pushed the concept from being one man's wild dream to a tangible reality, to bricks and mortar – or more aptly sand and mud. Fortunately Kraitos is a man with big dreams who sees obstacles merely as something to be swatted aside.
Kraitos says that on this journey to realisation many people have grabbed hold of the dream in what was a long, hard slog firstly to convince the FIM, motocross' governing body, that Thailand was more than capable of holding such an event, and then once the green light was given to build it out of nothing.
"It's our national fight, were not alone," he says. "We've had a lot of support, from the government side, from the supporters, from the tourists, from the TAT [Tourism Authority of Thailand], from the SAT [Sport Authority of Thailand], from the local government, that has been very good, but also from our sponsors, Honda, Yamaha, McDonalds, others. He's quick to point to the latter as an example of how this event has sold itself: "This is the first time that McDonalds come to this type of motocross event, that is great."
He's also impressed the FIM as he has a 3-year contact in his back pocket – meaning there will be further MXGP's here in 2014 and 2015. "The circuit is about 85% [finished] so far," says Kraitos. "Another 10% will be all the events that you see here [at the launch weekend] moved to the site. The track is now ready to run, we have had test runs, but what we now need to complete is the paddock."
Like everyone else who has seen the track, Kraitos believes that it is something special. "The track is really nice, we have some good jumps, and a good hill, it will be a really good track for the riders to race on," he says, adding, "It's going to be a very dramatic event, the best site in the world."
Philippe Rahmani – bringing extensive grand prix experience to the ground
"I'm very, very impressed; we never get this sort of launch event in Europe," said Philippe Rahmani, Overseas Relations manager for Youthstream, the firm that manages the even on behalf of FIM, during last weekend's launch event at the city's CentralWorld mall. "This is the centre of Bangkok, you don't get this ever in Trafalgar Square in London or on the Champs-Élysées in France. [Thai MXGP President] Thongchai [Wongsawan] and Kraitos have done a very good job. It's a three day event, you have noise of bikes, and they're very good at presenting."
Philippe has responsibility for preparing new overseas world championship events, bringing with him Youthstream's long expertise, standards and requirements, and working with local organisers to make sure everything turns out to be a success.
"We are very happy to be here," Philippe, who has been with Youthstream since 1987 when he helped organise the first Supercross event to take place in Paris, says. "This is the first time we come to Thailand, they are doing a great job and we hope the event will be very successful. We have a three-year contract so we want this event to be successful in the years to come also. We have a very good partner, so we want it to be successful this year and for years to come."
Philippe, first came to Thailand in 1993 when he took two years off to ride a BMW motorcycle round the world, since then he's been a repeat visitor, most recently biking around Thailand, Cambodia and Laos. "We're a bit late on schedule but that's normal for a first time ever [race]," says Philippe.
This is a project that is being started from scratch on an untouched piece of land. "[There is lots of setting up of the structures, water, electricity, fencing [to be carried out], lots of things they are not used to. We need to explain why and how, build step by step. I've been here since mid-December, they need our experience, and we know how to build a grand prix event as we manage it since 1996.
He's also happy with the 1,500m track and is sure that the international riders will enjoy it. "The track is very beautiful, around area is very green, it's quite a preserved area. It's also very convenient, quick [access] off the freeway."
There have been a lot of details to be ticked off, such as finding a local TV partner who can broadcast in HD, and all on a new site where everything has to be lugged in. "The set up remains to be done, we have to bring everything there, but I'm quite confident'" he says, admitting, "its very challenging, but a very positive challenge." Youthstream will bring around 40 staff to the event, with responsibility including the media, logistics, timekeeping, admin, TV and trackside.
Wearing his Youthstream hat, Philippe sees a much bigger picture emerging than just a 'Thai Grand Prix', a picture that spreads across Asia. This is also something the FIM MX World Championship really needs as its geographical footprint is too small. "It's the first ever motocross grand prix track in South East Asia so I hope they use it to improve Thai riders [but also] Malaysian riders, from Japan, Indonesia, even Chinese riders, it's going to be a very good base. It's a modern grand prix track, built to new 2013 norms, the changes [implemented by FIM] for 2013, jumps, and obstacles," he says.
Philippe ambitiously sees Thailand as being able to position itself as a motocross 'hub' in ASEAN and he hopes that the MXGP and its legacy will stimulate interest in countries such as Laos, Malaysia, Singapore and the Philippines. "It's good to be here and then spread into other countries," he says. "Closer to home he sees that the Sriracha track could encourage other major tracks to be built in Thailand and he reports there is interest already.
Philippe also says that there has been a real groundswell of interest in the race, and coupled to the season-opening Qatar round which will create a flyaway double header, he reveals that the entry is set to increase. "We were expecting 20 to 22 riders from overseas but we're now getting 30 riders as they will do the whole tour, including Qatar the week before."
The official logo
The distinctive emblem of the 2013 Thai Motocross Grand Prix of Thailand is the work of long established local artist Chuang Moolpinit. He has cemented an enviable reputation for his intricate and ornate freehand work - and the sophisticated design of the logo perfectly represents his flamboyant style.
Chuang's talent has been widely recognised throughout a long career that has seen many of his paintings and sculptures in demand, and his creative designs sought after. The 72 year old's works can be seen many locations in Thailand from Bangkok's boardrooms to traditional Buddhist temples.
The eye-catching MXGP logo will be widely seen during the race weekend, from official merchandise such as T-shirts, caps and mobile phone cases – to a special limited edition motocross crash helmet ('Thai MXGP by Bimola') which is set to be produced in just 222 examples.
Friend on Facebook
Forward to a Friend
Racing News Thailand
Jan Postema – bridging the global gaps
Tough, uncompromising, straight talking, as well as being a former star motocross rider himself, Jan Postema, is the project's link man, bridging the Thai operation with the global stakeholders – as well as training the Thai riders who will represent the 'home' nation's hopes and dreams in Sriracha next month.
Never one to mince his words, Jan sees positives and negatives as the Thai riding contingent face a hard climb to make their mark. "The good thing is the motivation, the techniques and the desire," he says. "But they need to get tougher and practice everyday," he adds, acknowledging that a ladder to take Thai riders onto the world stage won't be an overnight task. There will in fact be 12 Thai riders taking part in the event, split evenly between the MX1 and MX2 classes.
Jan is realistic about prospects for the Thai riders to qualify, "the rule within the FIM means [riders] have to be within 108% of the average top 10. There are some really fast European riders with awesome equipment coming," he says. Assessing chances Jan says, "I think two but I hope three will get through [in each] class, it's tough, it's world championship level, a whole different ball game."
He's no easy taskmaster, and having fought his way to the top he doesn't see producing second best as acceptable and he's instilling that into the riders. Jan says, "every Thai rider can jump, but they have to learn the corners, they have to get tired, but the motivation is there. We are changing the training techniques."
However Jan, who runs the famous Jan Postema Motocross School in the Netherlands, thinks they have all come a long way and the riders have real potential. "The relationship started 3 years ago when the riders started coming to Europe but from last June I have been in and out [of Thailand] and putting the dot on the 'i'. Since last June [the riders] have progressed a lot, they have got faster and recognized what they have to do."
But he's also realistic that you can train a rider to world championship level overnight. "That has to be built up through the years." That will be the challenge now for Thailand to use the event as a springboard to develop future riders that can go on to make an impact on the world stage and cement the legacy. Both Jan, and Kraitos, repeatedly say that today's kids will be the stars of the future, and including youngsters is at the core of their strategy.
Jan was also pleased with the launch event. "I'm impressed by the press conference, nowhere in the world is like this, I'm very happy with what they have put up."
The veteran is also connecting a lot of dots, as well as training the Thai riders and improving fitness he's closely involved in the development of the track. And here he is full of praise.
"It's not just nice, it's absolutely brilliant, it's awesome," he enthuses. "It's going to be a real eye opener to the Thais and the Europeans will be impressed. It's the right soil in the area, the area is really nice and the access is good. It's a fast track but also exciting, double triple jumps, waves, tables, absolutely great." The 1,500 m track will also bring new standards for width as it adheres to FIM World Championship standards. "It's 10 meters wide," says Jan, "in Thailand tracks are normally 5 to 6 meters wide maximum."
Jan doesn't give a lot away personally, and he somewhat enjoys playing the bad cop role, but his enthusiasm and drive to see this project succeed are clearly evident. "It's the first time the world championship is in Thailand, it's like a baby being born, you can't miss this," he says. Looking ahead he adds: "The contract is for three years, wouldn't it be awesome if you could hold the motocross of nations [here] in the fourth year?"
Racing News Thailand
Den Henry – big details and little details
One of the driving forces behind the scenes, Thai MXGP co-organiser Den Henry has a broad area of responsibility, from sponsors and hospitality to travel and accommodation. He gets the unsung work, and has a long, hard slog. "I cover a lot of the details," he says. It's a massive undertaking - there are a lot and lots of 'details' to be ticked off.
But like everyone else in the tight knit team he's motivated and driven to make this event a success. For a start he's bagged McDonalds. Not only will spectators be able to munch burgers trackside, the MXGP 'trailer' video is being shown in 200 McDonalds outlets nationwide. And reeling them in, "I told them spectators have to eat," he says.
I and the team are trying our best to have a better concept of Motocross for the Thai people as one which does not cater to mass but to high end market as well. We were successful in getting retail shops such as DC, Oakley, Polaris, Puma and others to support us as well as sell their products at the event.
He's also had government input, such as the TAT [Tourism Authority of Thailand] which is pitching in to support some of the dozens of journalists who will arrive from overseas. TAT will also send them to different tourist destinations in Thailand such as Bangkok, Phuket, Koh Samui and Chiang Mai during the trip to get a wider understanding of the country.
Den, always calm and in control, says that the team started the planning process around a year and a half ago. Ticket sales are going well and packages on offer can include hotels, transport, hospitality and everything else required for the first time visitor.
Tickets were on sale during the three-day launch event at CentralWorld. And its not just spectators, "we are taking care of world championship teams such as KTM from Austria, the official organisers, Youthstream and others," he says.
"It's a big event [and] we expect bigger in the second year," he reckons. The launch event got the event off to a good start. "We have to educate people who are not interested in motocross at all, and don't know [it] as it's the first grand prix [in Thailand]," he admits.
He also says that they are already expanding the infield VIP hospitality area: "There will be a VIP zone to meet demand, with 50 to 100 people with air-con and food and wine.
Racing News Thailand
Livia Lancelot – an overdue date with the history books
There will be a twist to the story when the MXGP circus rocks up in Sriracha next month – and that will come in the slender shape of Livia Lancelot, the first ever Women's Motocross World Champion. It's set to be an entry that heads straight for the history books – she will in fact be aiming to qualify for the MX2 race, the lone female amongst a sea of top male riders. It will also be her first visit to Thailand. If she succeeds, she will be only the second woman in history to qualify for an MX category.
"For the first time she will try to qualify for the MX2 race," says Philippe Rahmani, Youthstream Overseas Relations Manager, who sees her inclusion in the entry list as a real plus point for the event. Philippe tips her as a possible qualifying wildcard, but admits that in a field made up of the world's best, she will have her work cutout.
"I'm excited to be a part of these two GP, I have never been in those two countries, I have never raced an MX2 Grand Prix, so it is going to be all new for me," Livia told the official MXGP website last week.
Born in 1988, Livia gained recognition when she started scoring points in the French Junior Motocross Championship in 2004 and became the first girl in her domestic history to pass qualifying. A year later however, now on a 125cc bike, she had become a name to be reckoned with after collecting third place in the inaugural Women's World Cup, at just 17 years old, as well as a third in the Women's American Championship. In 2006 the French girl claimed another third in the World Cup, now riding a 125cc 4-stroke bike. In 2007 she turned professional and switched to Kawasaki, leaving home to move to Belgium.
That paid off handsomely, despite a catalogue of injuries (she dislocated her knee five times), as she fought off the pain to claim the runners-up spot in the World Cup after a battle right to the finish. The close season saw her undergoing ligament operations as she cranked up her programme.
In 2008 the Women's World Cup became the Women's World Championship and Livia, who actually started out riding 50cc minimoto bikes in her father's garden at the age of 4, etched her name into the history books by taking the inaugural title (She also won her native Trophée de France Feminine that season).
While Livia will have a tough task to qualify for MX2 here she will have gained a slight advantage by the time she arrives in Thailand as she plans to take in both rounds of the flyaway double header – meaning she will have been in action at round 1 in Qatar the previous week giving her vital competitive bike time.
When Livia climbs on her bike for these two events, she will be enveloped by the hand of history – only two women in history have ever tried to qualify for an MXGP category, and only one, Mariana Balbi in Brazil in 2009, got through into the main race, eventually finishing 24th.
Livia isn't getting too bogged down by history, though, last week she added in the MXGP interview: "I don't think about that, I'm just happy to race, I'll give my best, and we will see if my result deserves to be part of the history."
Thai MXGP Ticketing
Tickets for the Motocross World Championship of Thailand will focus on 3-day incremental packages, valid across the duration of the event (8-10 March). The basic admission price for the festival will be 1,800 baht, with grandstand seating at 3,500 baht and a paddock pass at an additional 500 baht. Advance tickets can be purchased from Thai Ticket Major.
There will also be a special 'VIP package' on offer which will include access to the fully air-conditioned VIP facility. That will include free flowing Jack Daniels whisky and San Miguel beer, Indian food (from the Indus Restaurant) and Krispy Kreme products, as well as a dedicated VIP parking zone.
Pricing for the VIP package is to be announced shortly, but co-organiser Den Henry promises that it will be "the most awesome VIP hospitality in the world."
RacingNewsThailand is focused on joining up the dots of the Thai motorsports industry while aiming to promote it regionally and globally. Sign up for free weekly news updates at
www.racingnewsthailand.com
. For all the latest motorsports news in Thai language please visit
www.motorsportlives.com
friend on Facebook | forward to a friend
Copyright © 2013 Racing News Thailand, All rights reserved.
You have recieved this email from Racing News Thailand
Our mailing address is:
Racing News Thailand
PO Box 53,
Bangjark, Bangkok 10261
Thailand
Add us to your address book
Email Marketing Powered by MailChimp