Dec 9, 2008
1,017
661
113
East of Chiang Kham is a wonderfully scenic 40klm loop, now fully tarmac'd.The 1345 / 4029 runs out of Chiang Kham, past the Bua Thong Resort and then curves around south to meet the 1148 at Bahn Hae.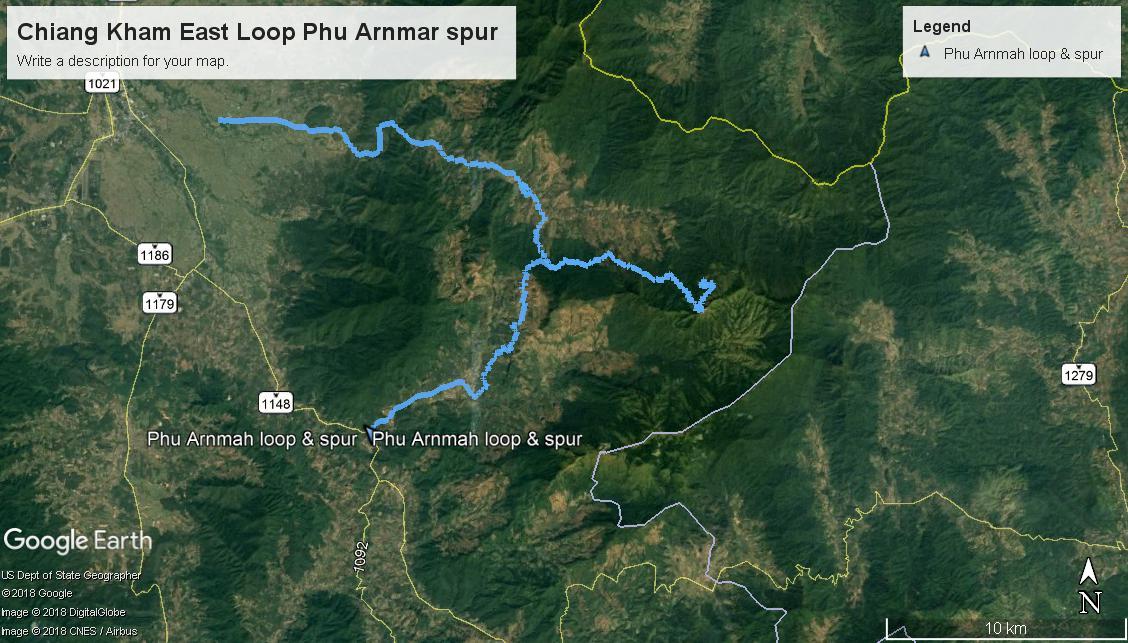 I was on my way there, via the river road from Chiang Saen to Chiang Khong.......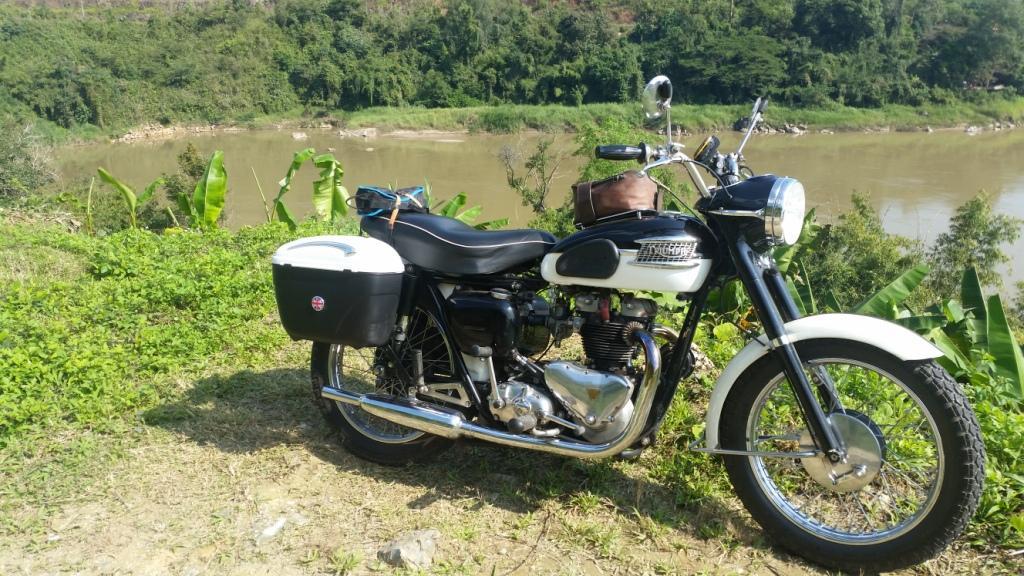 ...... and the 1155.
Once on the Chiang Kham loop, you soon see signs for Phu ArnMar and Unseen Thailand.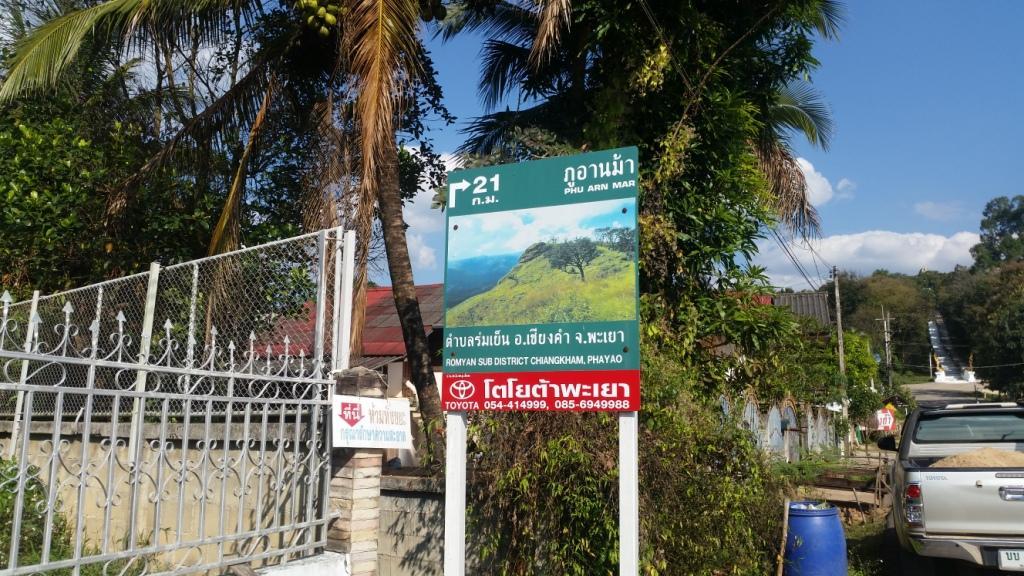 Out of the town, the mountains soon appear.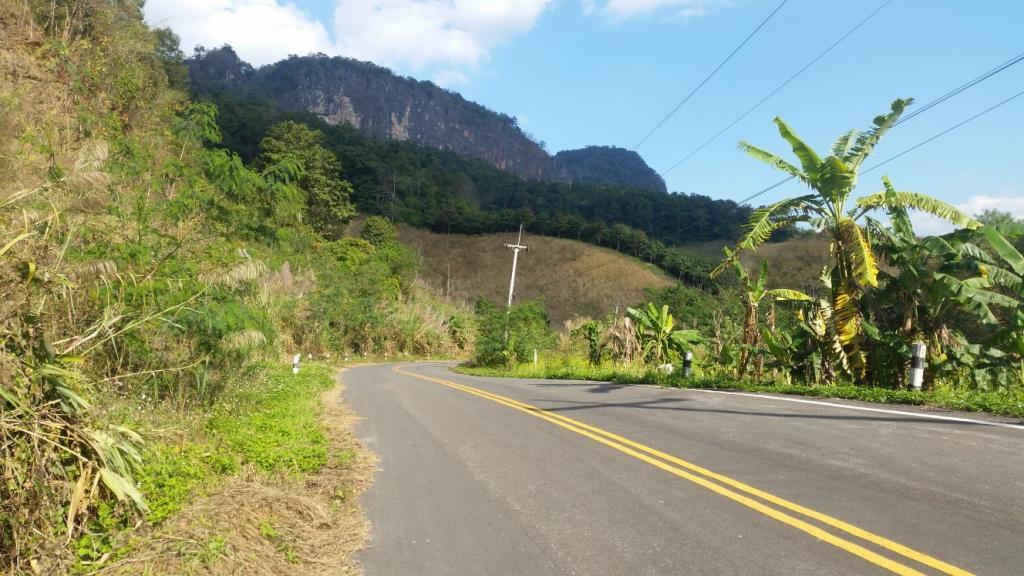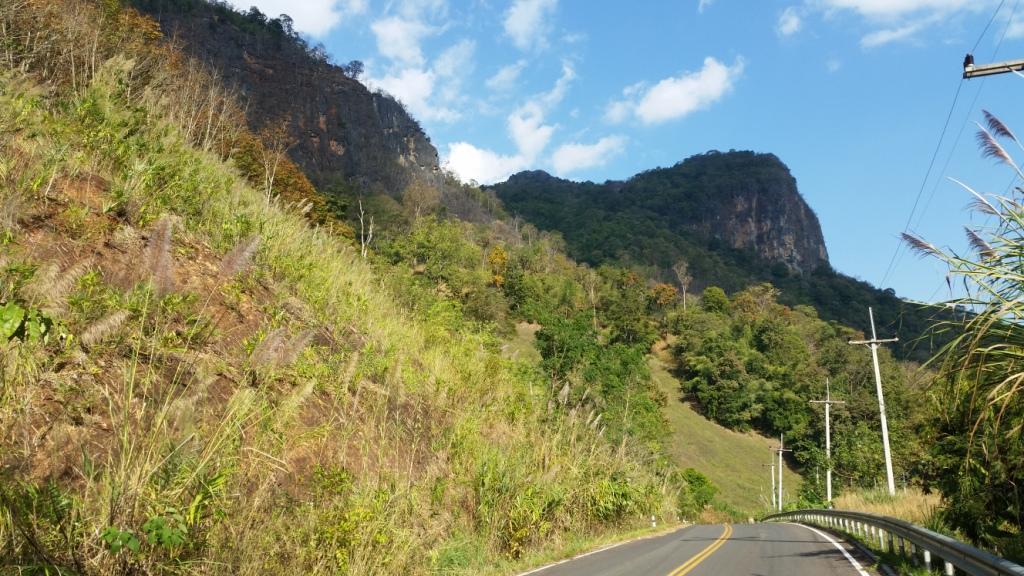 Double yellow lines........ No Overtaking......... errrr...... I didn't even see a buffalo to overtake....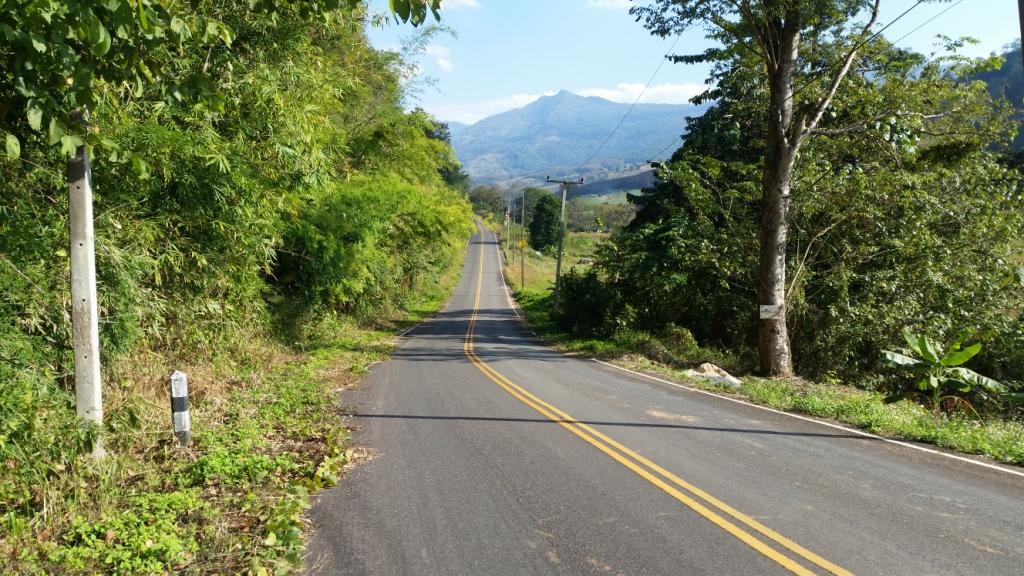 The village of Bahn Pang Tham lies next to this impressive bluff. There is a "Tham" (cave) here that needs checking out, next time.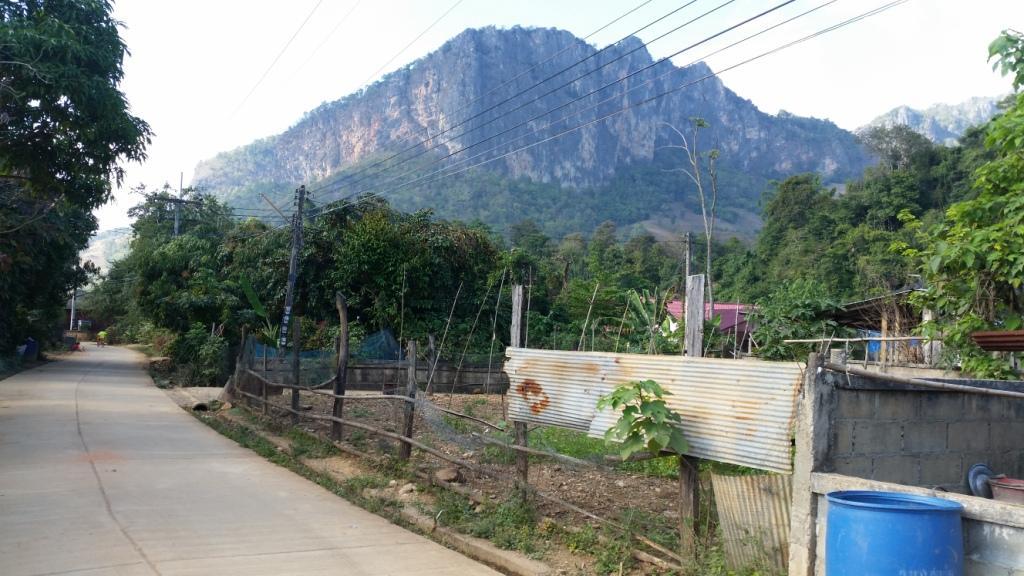 Looking back to Pang Tham......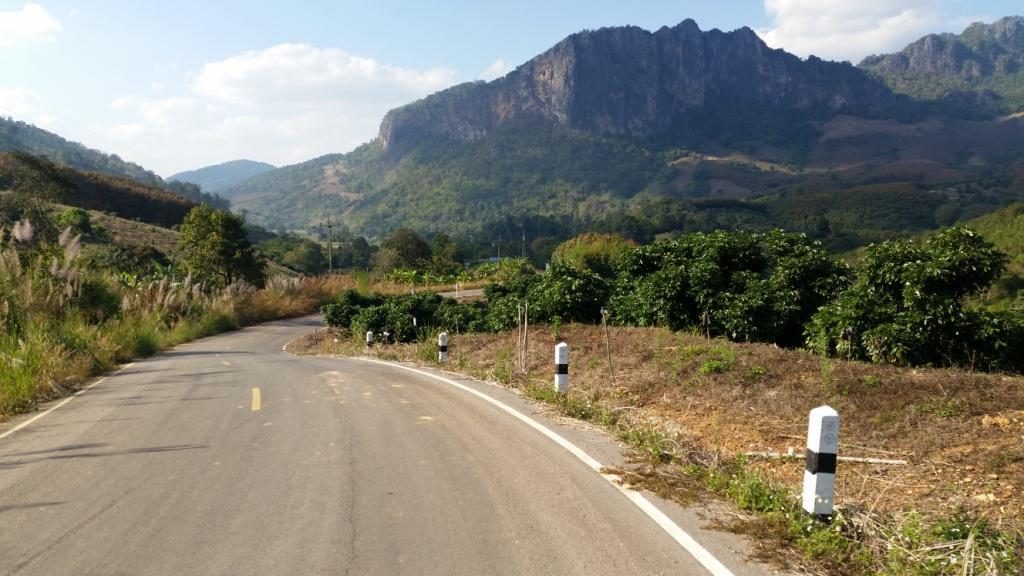 ....... and east to Phu ArnMar.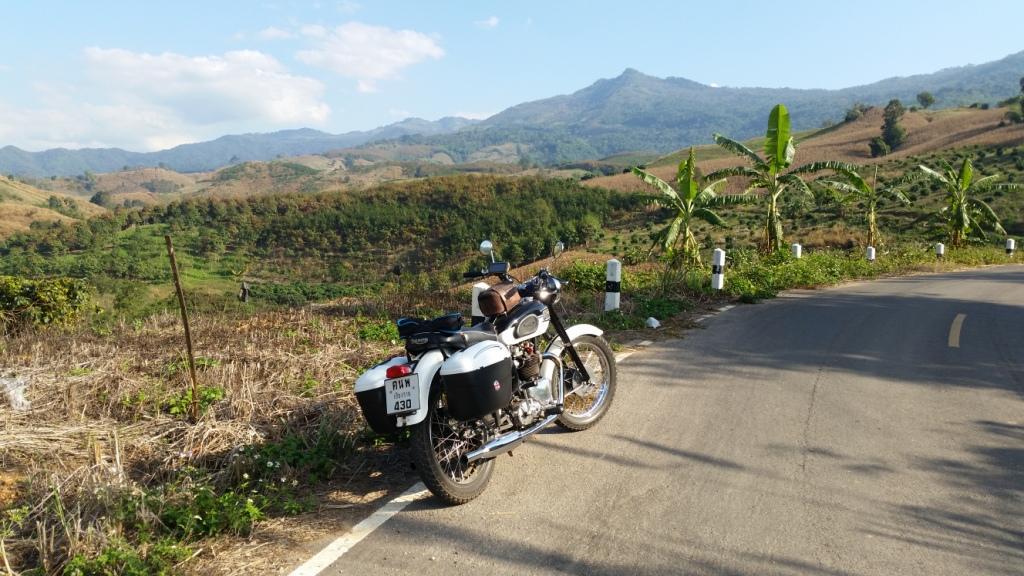 Gorgeous mountain scenery and new tarmac with no traffic.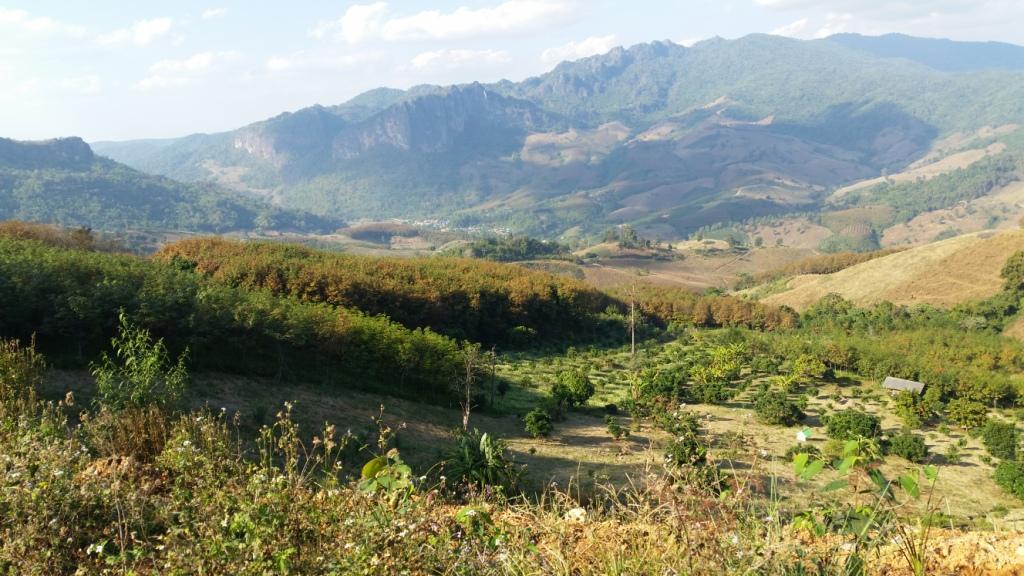 About halfway round the loop you come to a T junction, where the 1345 turns east to Bahn Nong Ha or you turn right down the 4029 to meet the 1148 at Bahn Hae. I turned left on the spur to the east.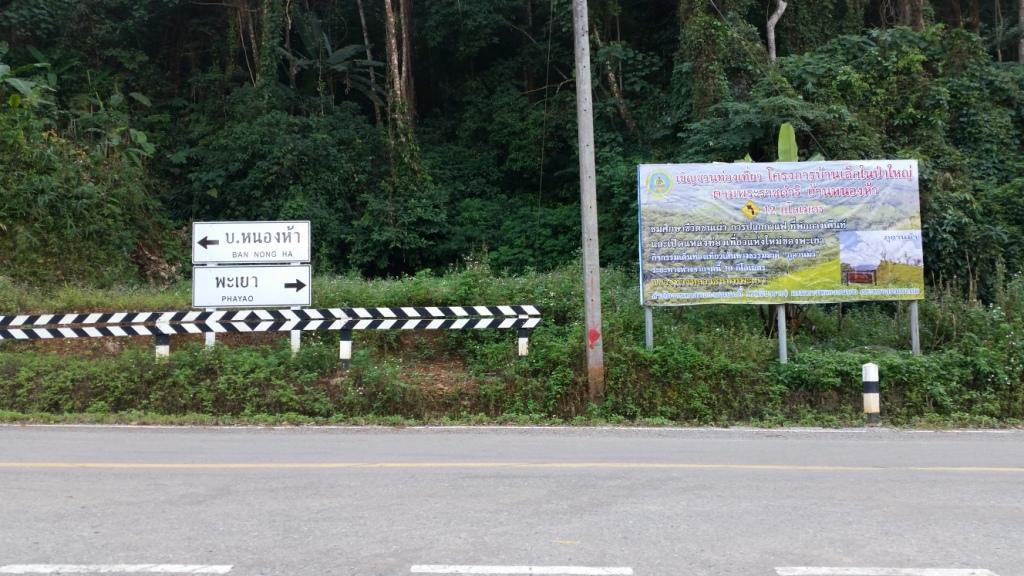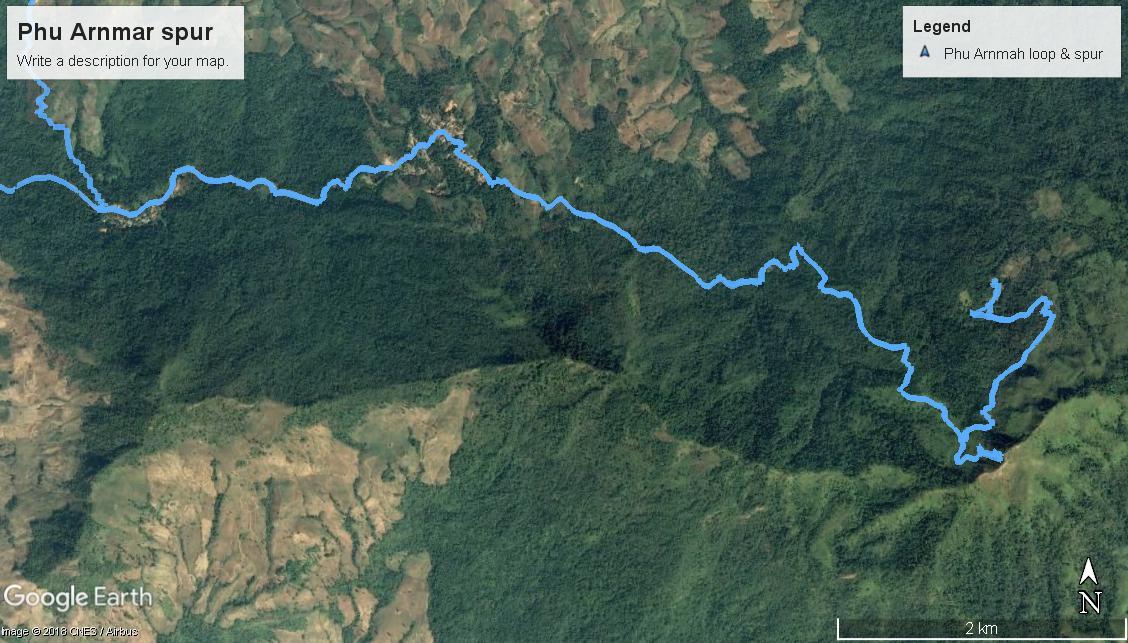 More wonderful twisties through the mountains, for about 20 klms.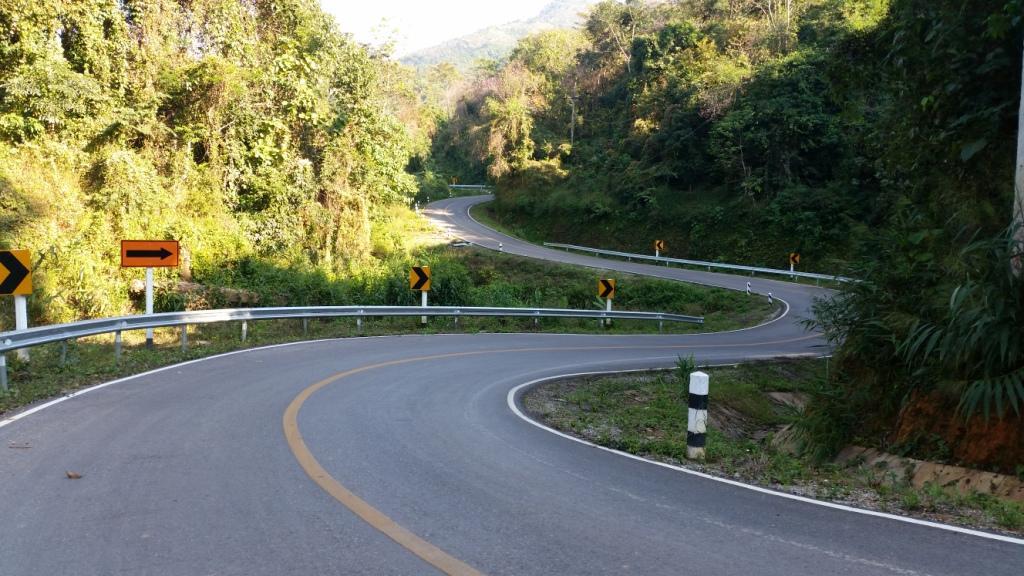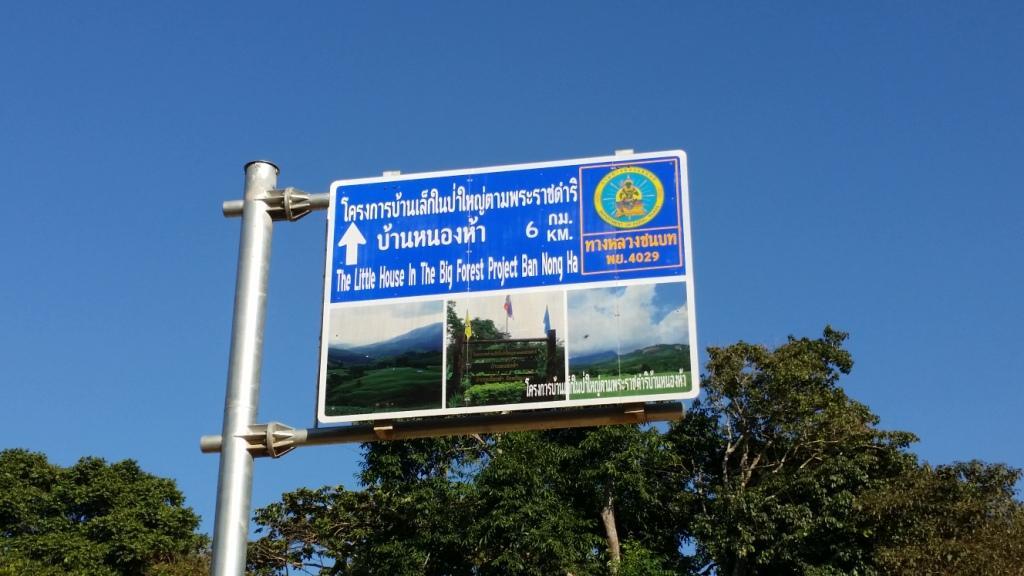 There are some fairly steep sections on this 4029 as you climb up.......
........ finally coming to a new 1 klm concrete access road, also a little steep.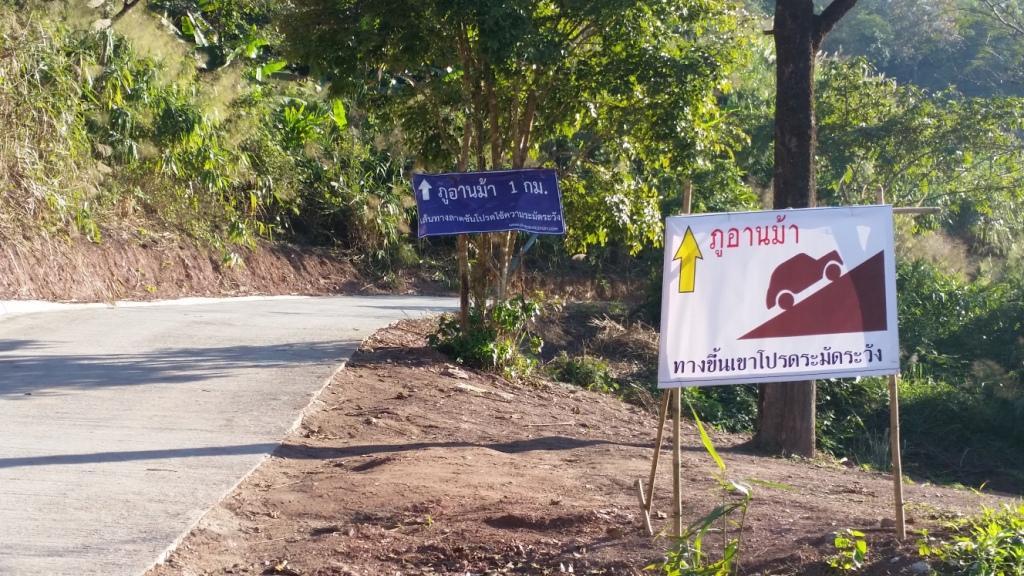 Then you have reached the Phu ArnMar car park.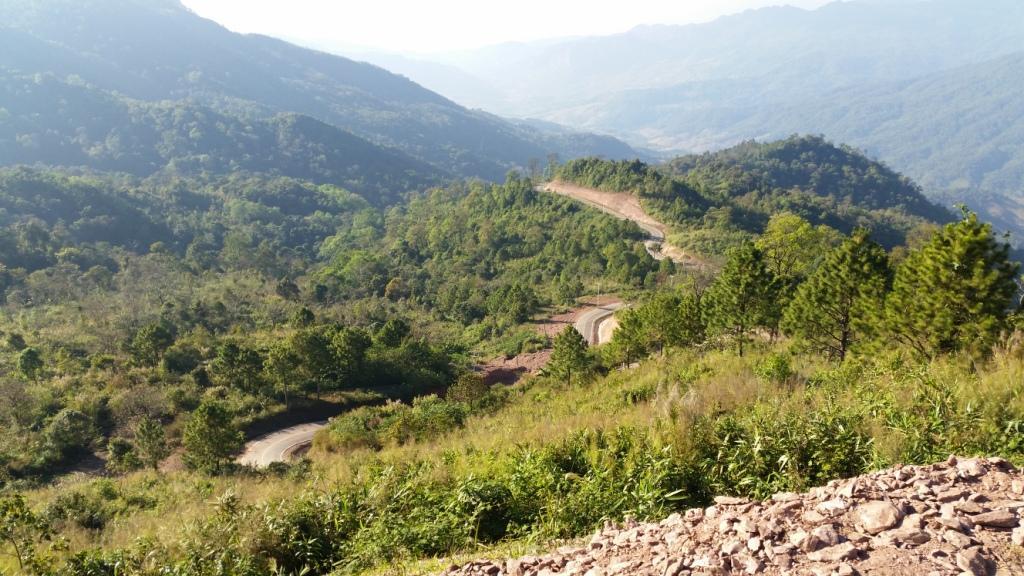 A car park with a view.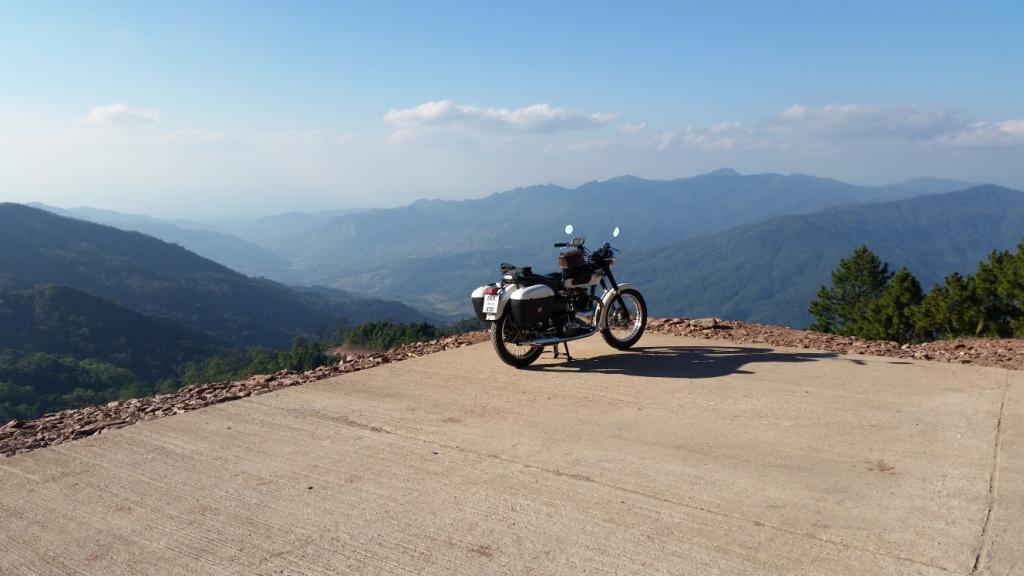 Not exactly a busy day..........!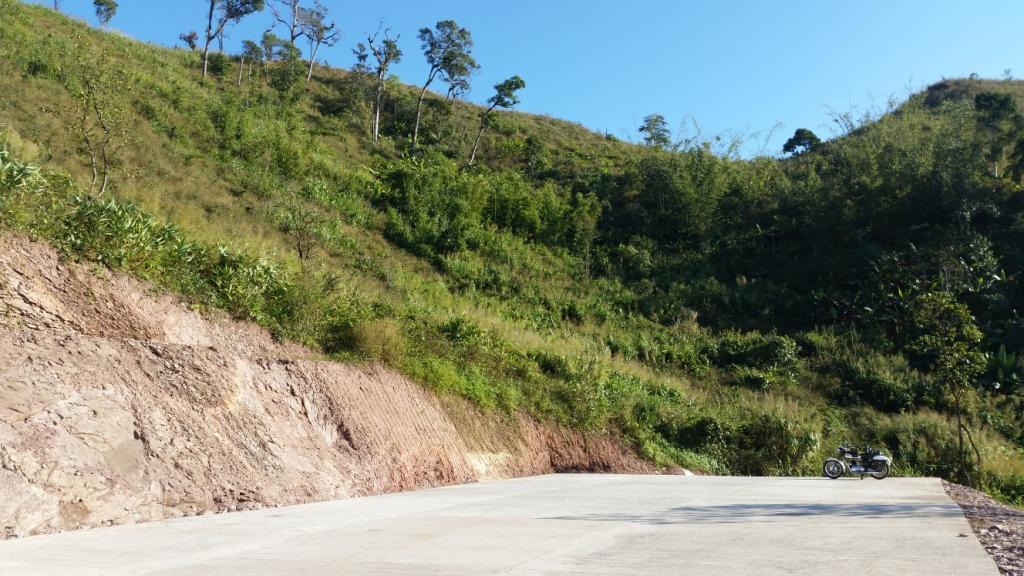 I took the panniers off the bike to carry the camping gear etc up. The path is about 100m steep walk, but steps all the way.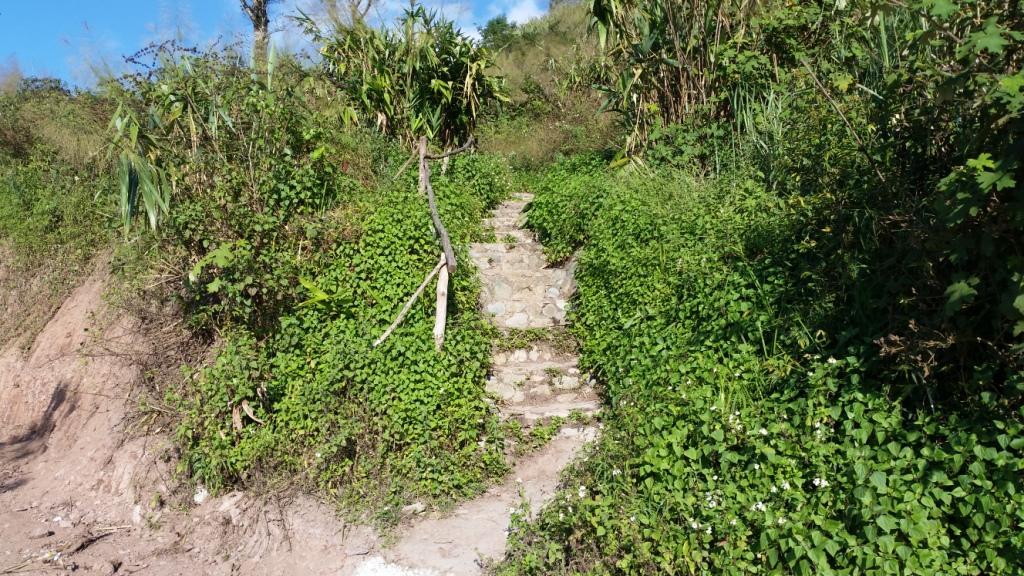 Up on to the escarpment.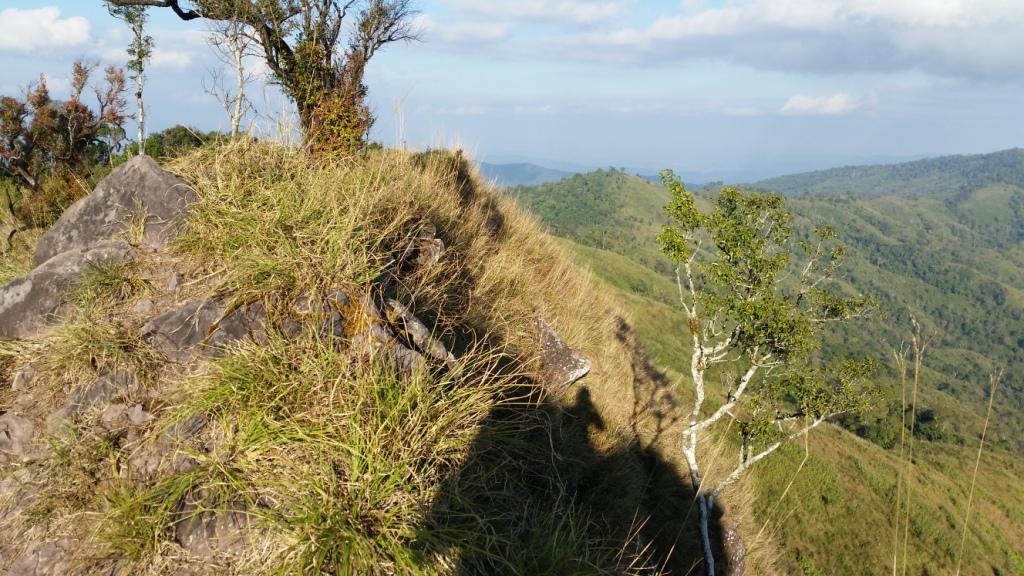 At 1658M, it is like a smaller, lower, lesser known, Phu Chee Fah.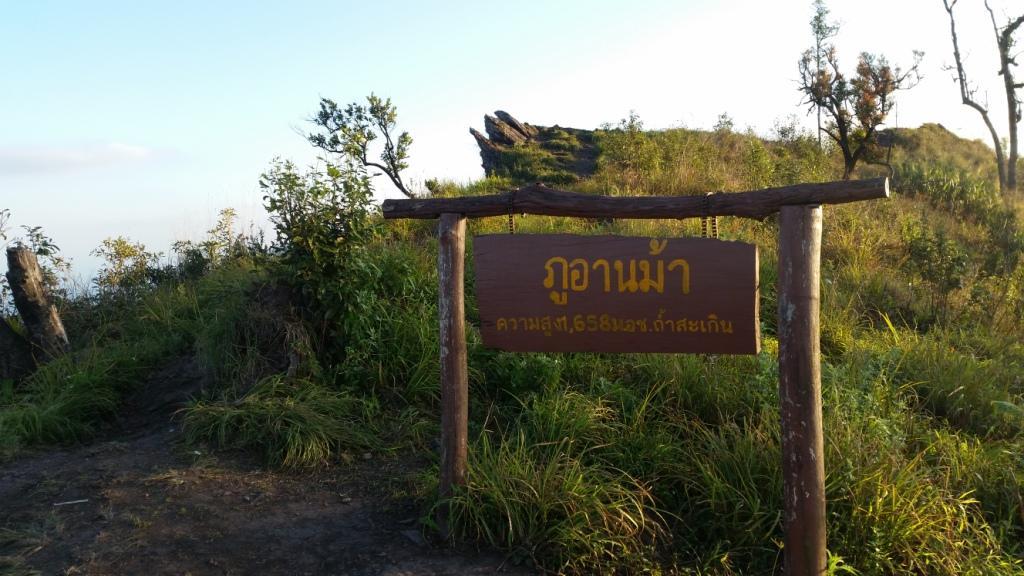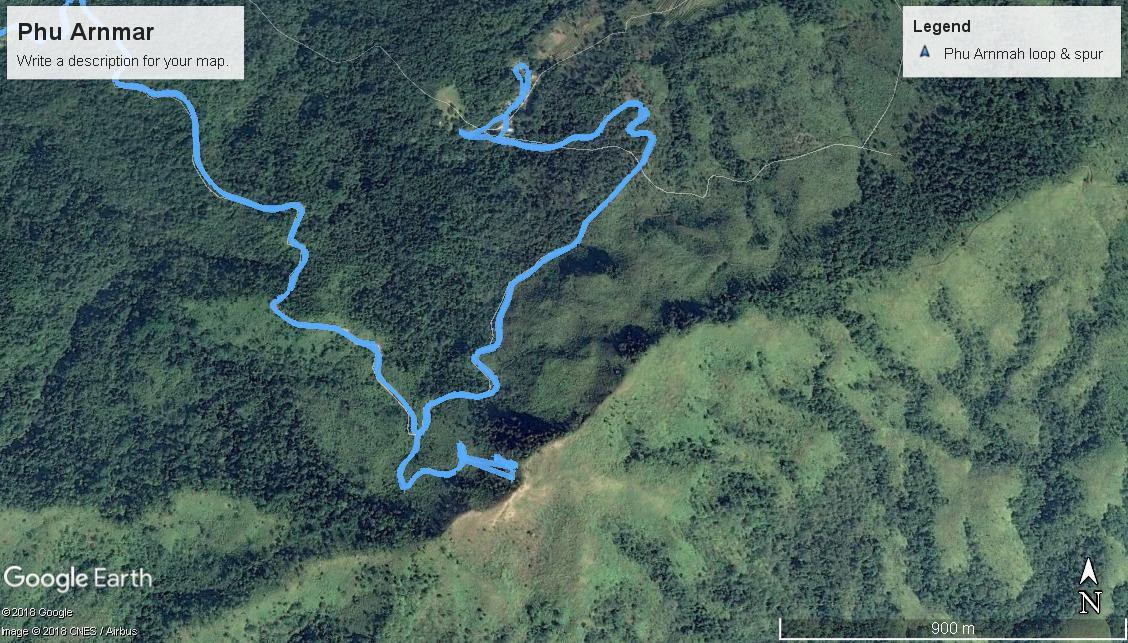 Fortunately, there was one reasonably flat spot to pitch the tent.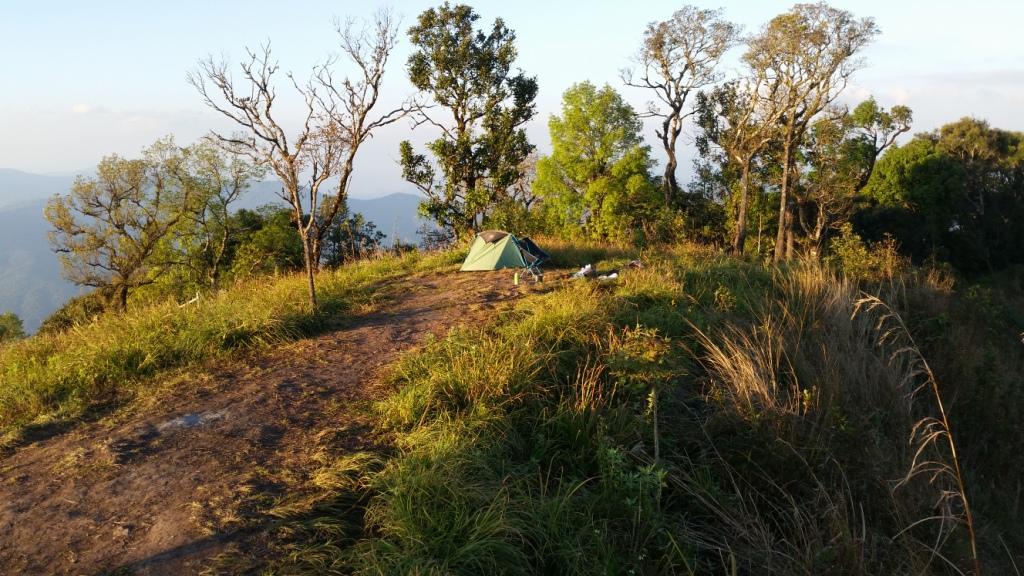 From the top of the steps, you can walk about 50m in either direction along the edge of the escarpment.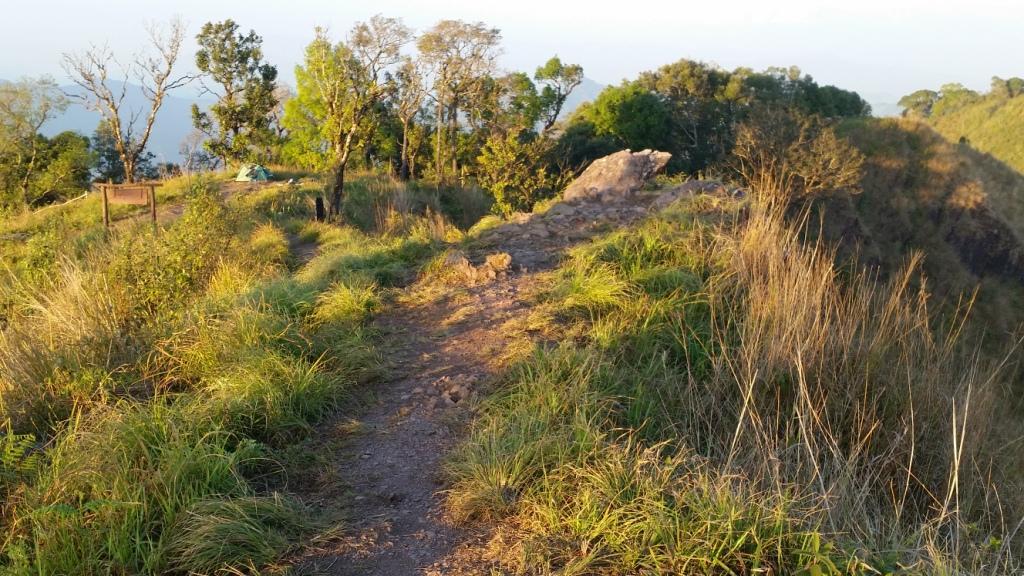 At this point, you can look east about 5klms, across the valley to the next ridge that forms the Phayao - Nan border, with the peak of Phu Langkha at the bottom of that ridge to the southwest.
Next morning it was a bit chilly....... 5 deg C.....
Looking southwest along the Phu ArnMar escarpment, with Phu Langkha in the distance. Langkha is a little higher at 1720m.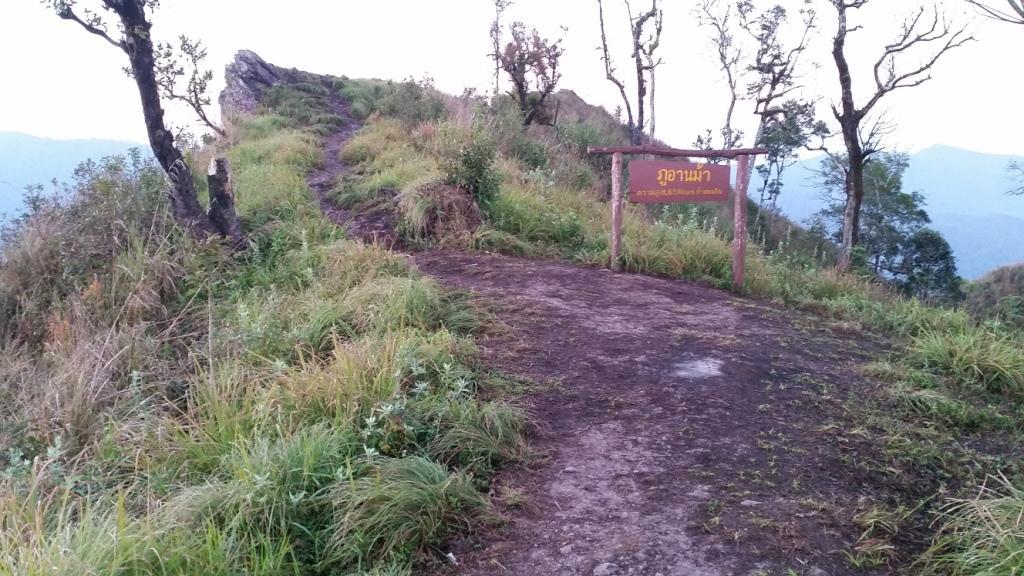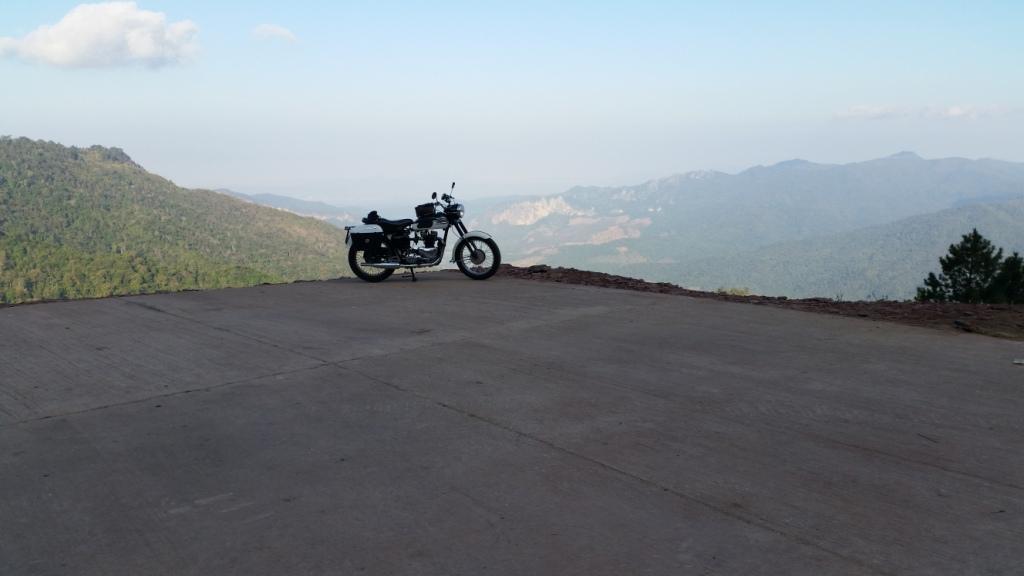 These old bikes had a lot of air space around the engine........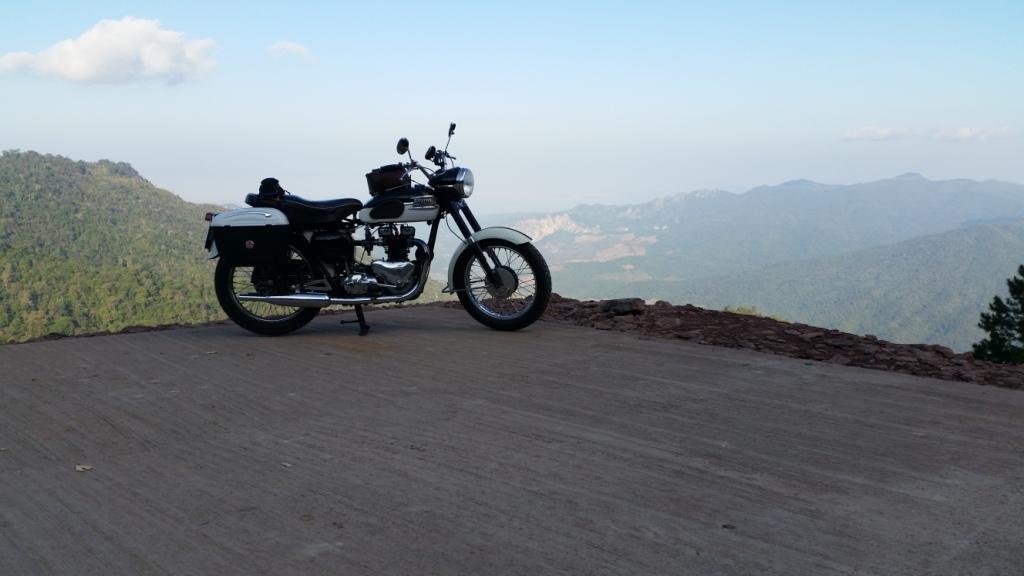 Looking down on the beautiful Talay Mork, the "Sea of Fog".
I rode east and down to the small Akha village of Bahn Nong Ha. They have a Royal project there set up by the Queen, so I got a welcome coffee on a cold morning.
The 1148 is a fantastic road, but the northern section is not that exciting. So, if you have time, why not take in this loop on 1345 & 4029. It is a very quiet and scenic road..... you won't be disappointed....
Last edited: