Our start got delayed today, because my XR wouldn't start. So we got stuck at a gas station on Doi Saket Road for about half an hour, before I decided to check with a mechanic. Not so far from the gas station we found somebody and he had the XR going in no time and it only cost me 20 Baht. The contacts of the spark wire were corroded.
With one hour delay we finally started our mission for today. We still had to go about 50 kms on asphalt (how boring) until we reached the off-road terrain.
The two cowboys I was with didn't think about the long distance and were running on reserve. Not too good to start like that. Anyway just after the first Chae Sorm National Park sign we turned left and rode until a small village. There we filled up our iron horses. From now on the way would take us off-road to Praoh. It was a very nice ride, unfortunately some off the off-road was downgraded to asphalt and concrete. But it still was a nice trip. Very easy this time not to spectacular.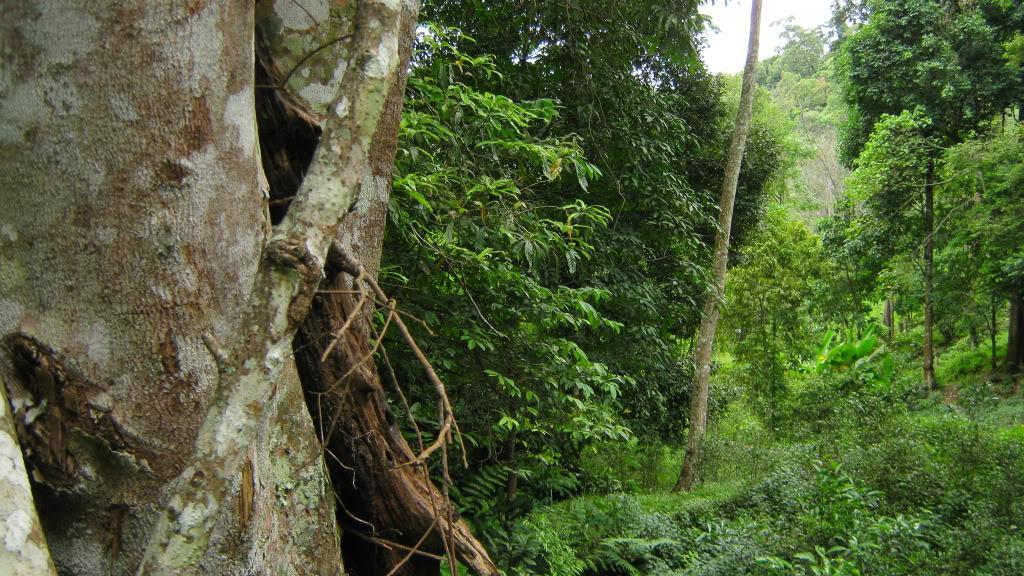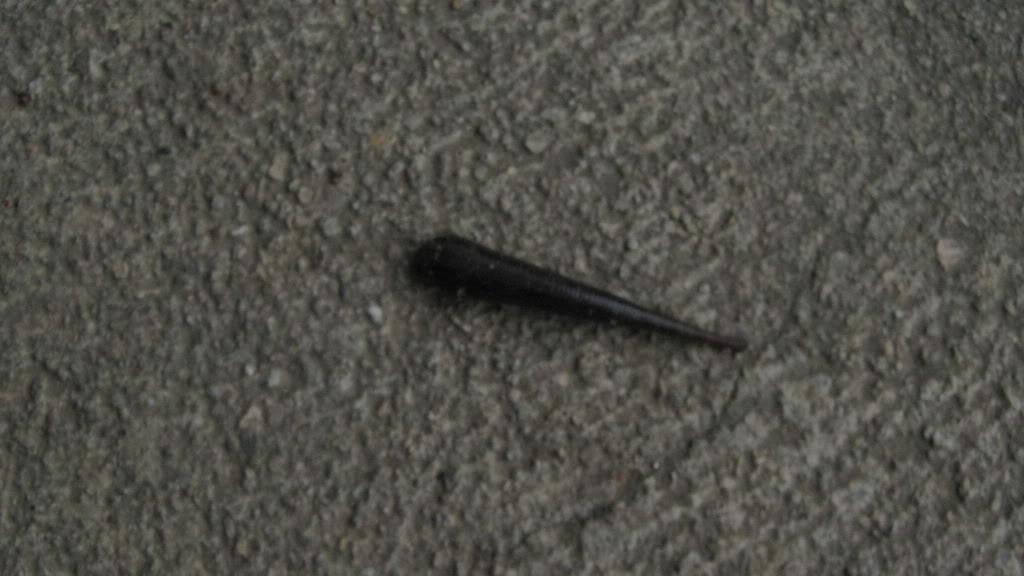 We had a lot of fun on those funny iron bridges that carried us over two rivers. It was so damn noisy and mixed with the sound of the XR it was just like rolling thunder.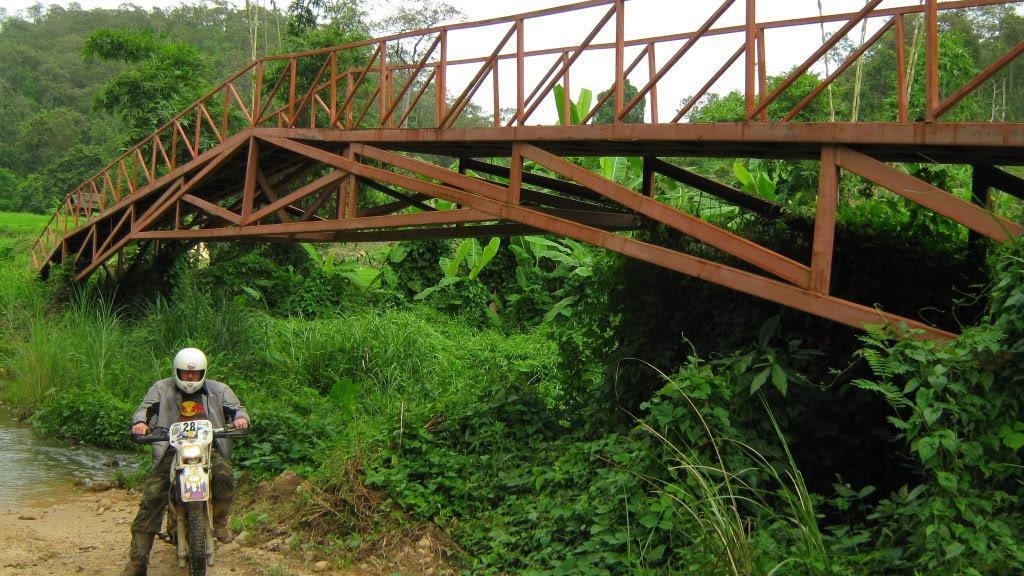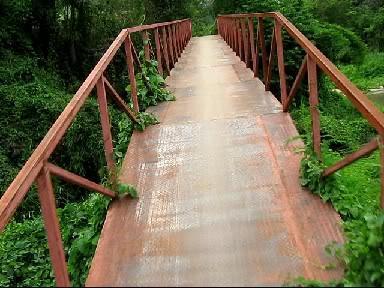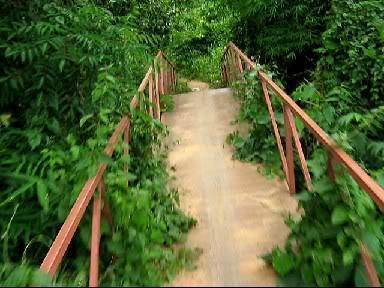 George tried out some stunts, that didn't quiet convince, but nevertheless – it's always worth the fun.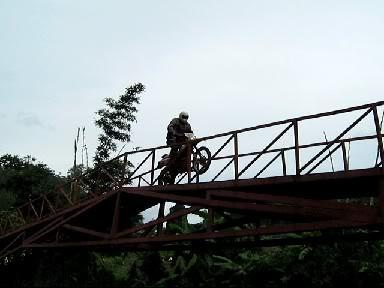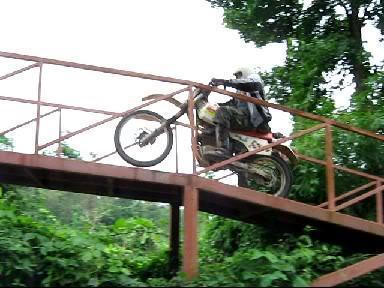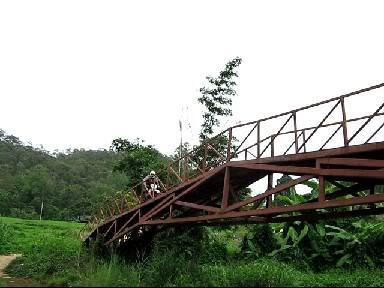 In one little village we had a little excursion on a foot path into the hills. That was damn beautiful but it was a dead end
So turn around and get back to the big gravel road, that carried us along a stream towards close by Praoh.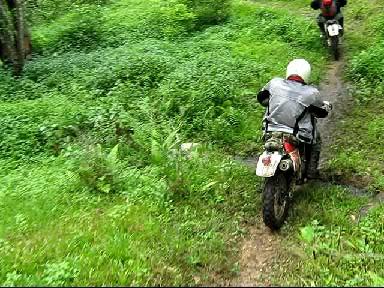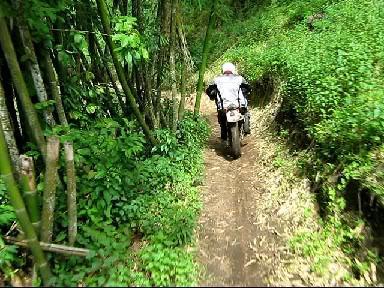 I could take some nice footage today with the helmet camera. Not all of it is good – so I will have a lot of editing to do – to make it good.
About 5 pm we arrived on the Praoh/Chiang Mai Road. We filled up our stomachs with some nice Kuyt Teaw Gai doon and managed our way back to Chiang Mai.
I shall have the vdo ready tomorrow night - promise!!!!!!1