Administrator
Staff member
Jan 16, 2003
12,537
2,964
113
67
Chiang Mai - Golden Triangle - Mae Sai - Phayao - Chiang Mai
Sunday 28 Feb - Tuesday 2nd March 2010
Some cheap piccies from a couple of nights on the road with happy go lucky on her nights off.
The Golden Triangle was it for the 1st night. HGL selected the GT because it's next to a river + she can eat at the Krua Chiang Saen restaurant by the "Khong.
First pix are the Mekong at Chiang Saen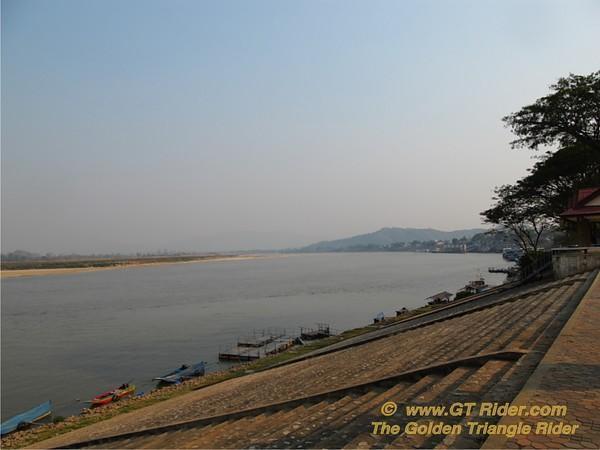 Downstream
Looking upstream towards the GT
Don Xao, the Laos island from Sugar Sugar Pub
The highlight of an "over-nighter" in Chiang Saen for me is the happy hour foot massage in a deck chair beside the Khong watching the full moon come up, with a beer in hand + the days papers to read as you get your toes tweaked. Indeed life on the road aint bad no matter where you are in Thailand, as you can nearly always get a nice massage after a day's ride. Try that in the west!
But sad to say there are no photos of madam and I slumming it in our deck chairs beside the Khong, sipping on nice cold beers with the moon coming up, as I could not be bothered to exert myself & reach over for the camera such was my blissful state.
Earlier on in the day this was the view across to Laos & the Chinese Casino City being built.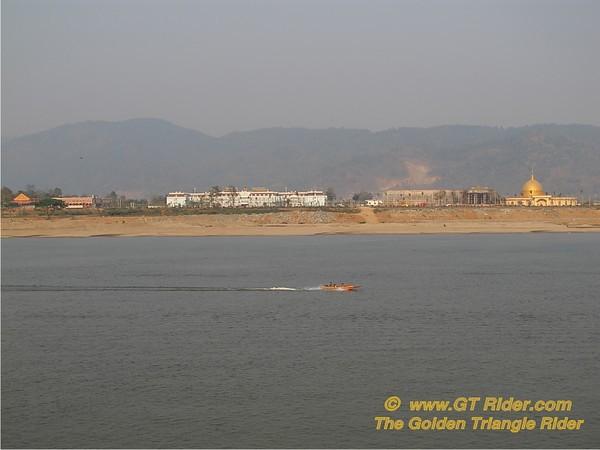 Looking upstream towards the GT
The GT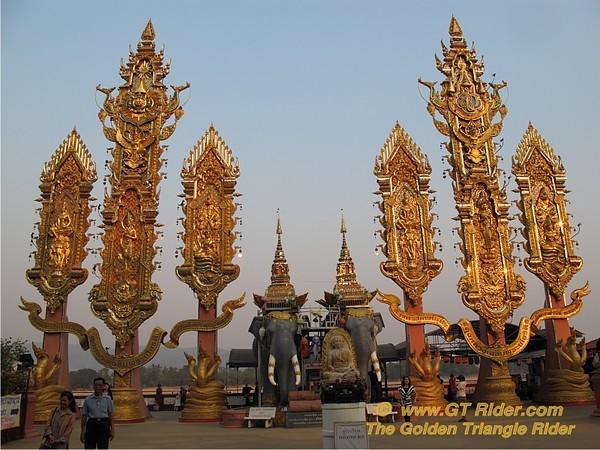 The Chinese pier on the Laos side of the GT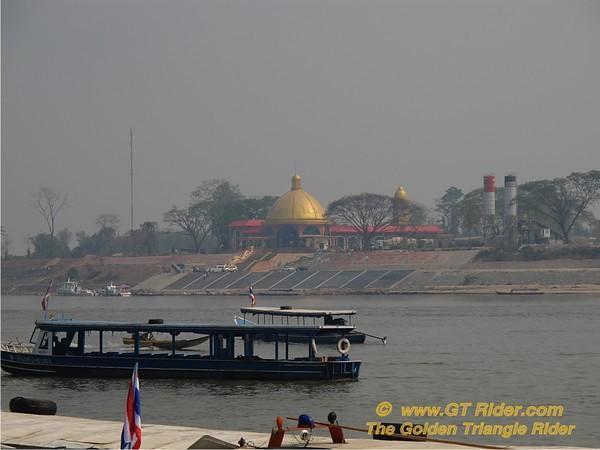 No doubt the river's down is there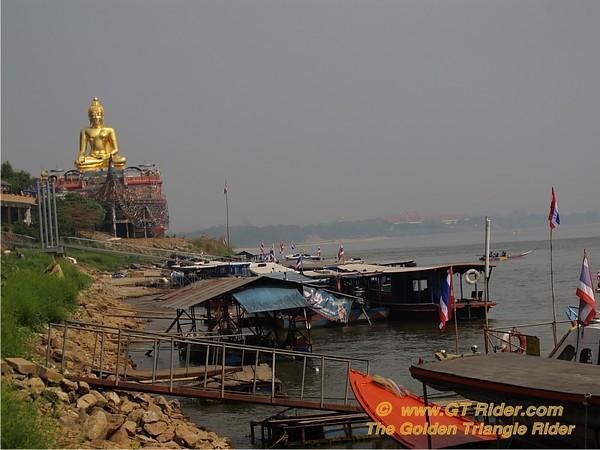 A clear smoked sky + the GT
A speed boat aground on the mudflats.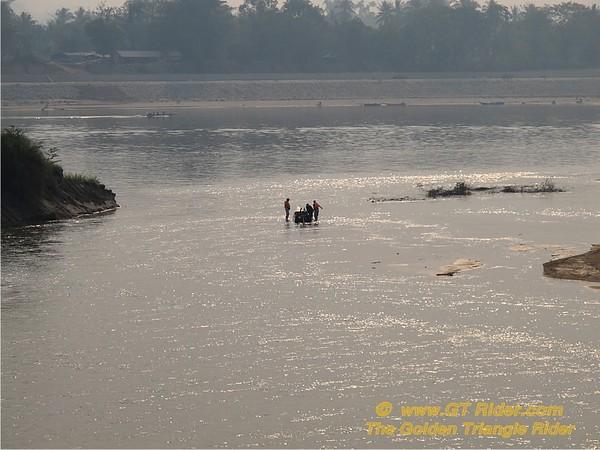 having taken of from the 5-star Anantara Resort hotel wouldn't you be impressed having to get out of your boat & help refloat it to sail down the Khong in darkest Asia? :lol: :lol:
The boat landing at Don Xao
Some Lao hooch for the tourists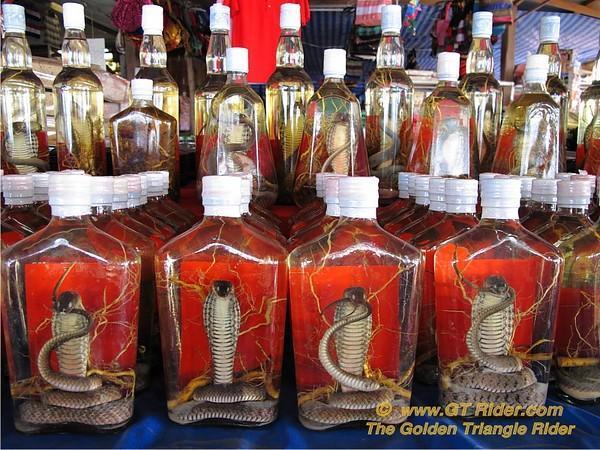 does anyone drink this stuff on a regular basis?
Breakfast at the GT for the old fellah
And for Happy Go Lucky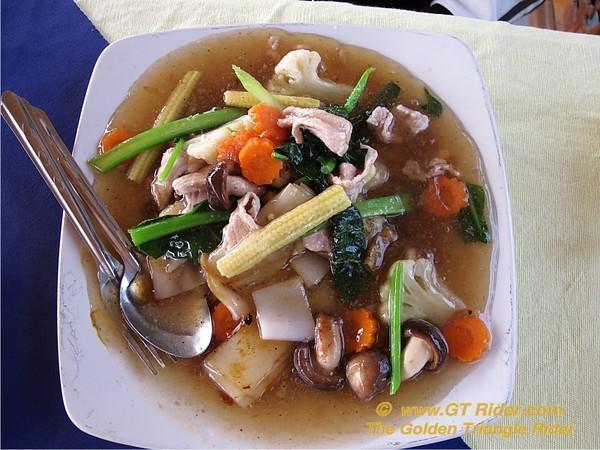 and a bit of a difference you'd rightly say too!
Next stop was was Phayao by the lake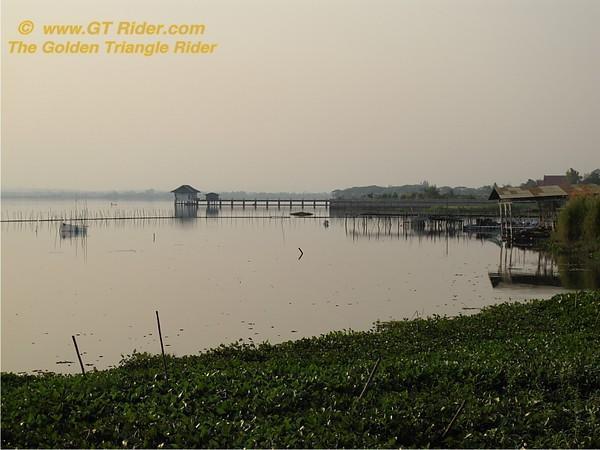 5PM dusk yesterday
This morning & a tad clearer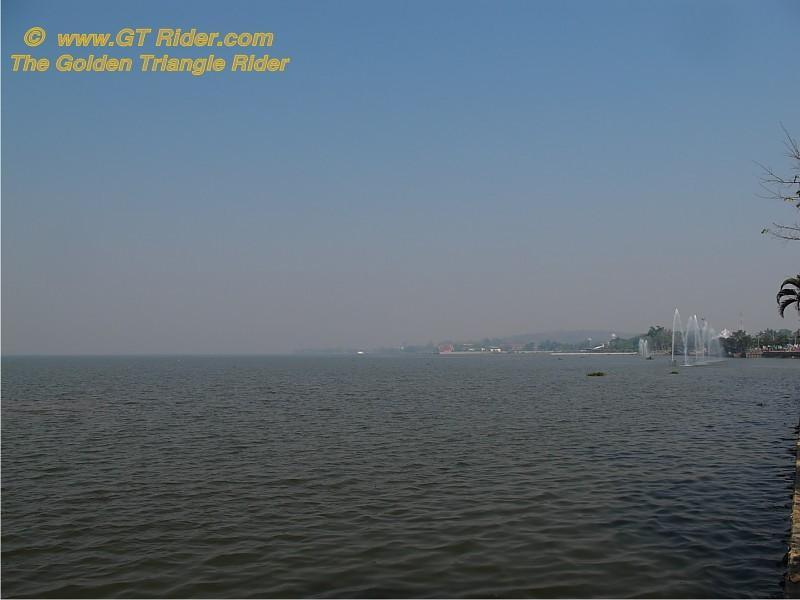 It's hot 'n smoky out there alright folks & the coolest places to go in the Norh are by the river - The Mekong or the Phayao lake.
Of note too is that Phayao has its Northern Thai Art & cultural Fair running from 28 Feb - 5 March; & I'd say it's worth checking out. We however did not quite make it as madam had a nasty little toothache & needed more TLC..
Enjoy. I do as much as possible.