Chiang Mai - Mae Hong Son........Via Wat Chan.
Bike; KLX.
Weather; Magic.
Decided to do a quick trip to Mae Hong Son, via Wat Chan to see how the KLX goes in the dirt.
Rode the southern part of the Samoeng loop to samoeng, to find that the classic old sigh there has been replaced by the new printed type.
No English text, but it translates roughly into "for beers in Mae Hong Son turn left"
The old.(the sign)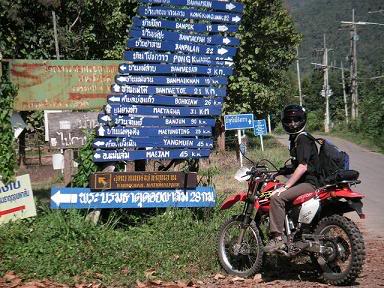 The new.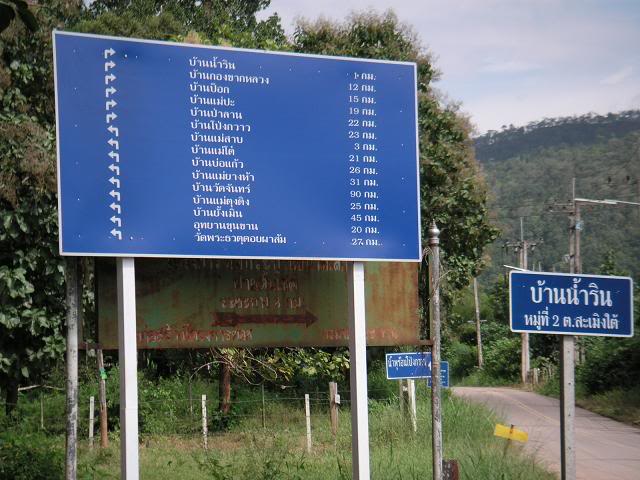 Heading off to Wat Chan on 5032, the first 25kms to Huai Mana the tar road is a stocker. Seems to be just falling apart big pot holes with sharp edges and crumbling everywere.
But from there on the next 25kms of tar, is in fantastic condition, and is a great ride, When the tar ends there's 42kms of dirt till you get to Wat Chan.
Riding this dirt section is normally not that interesting, but due to the rains the road is in bad repair, lots of ruts and mud etc, so it was a little more exciting.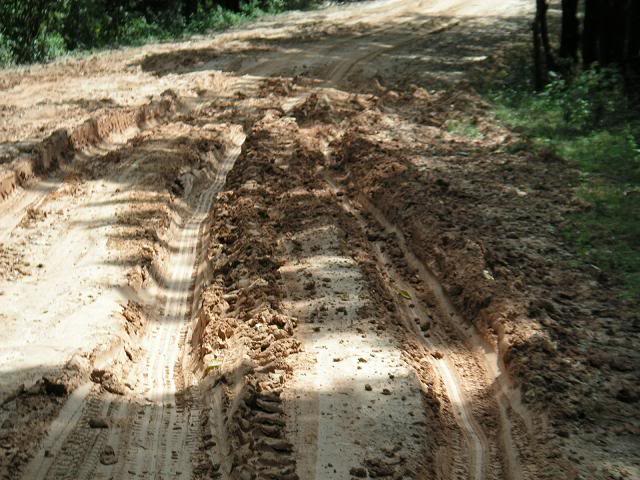 Remains of a land slide.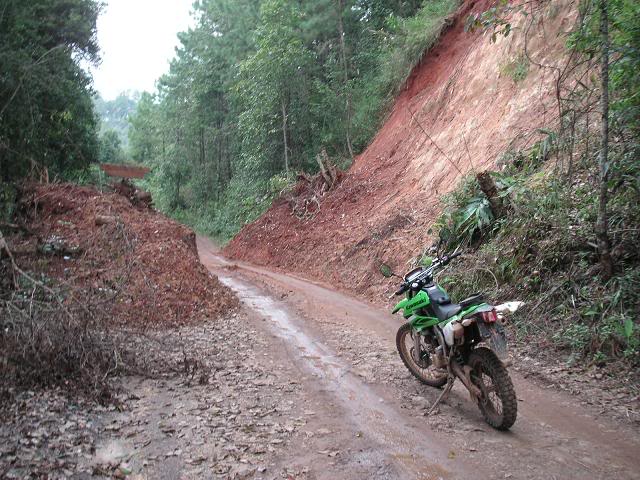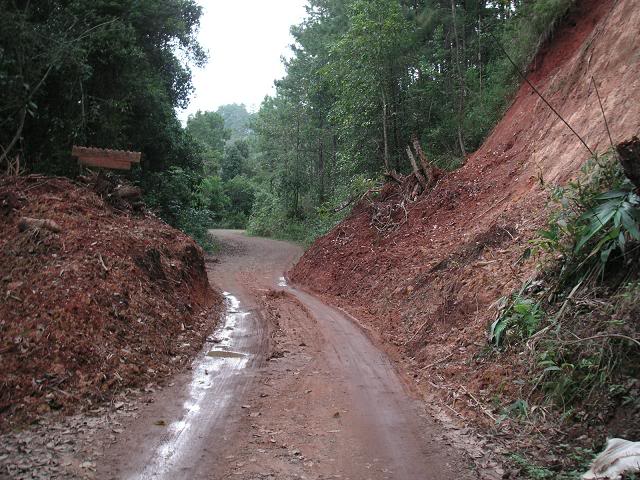 Rice field before Wat Chan.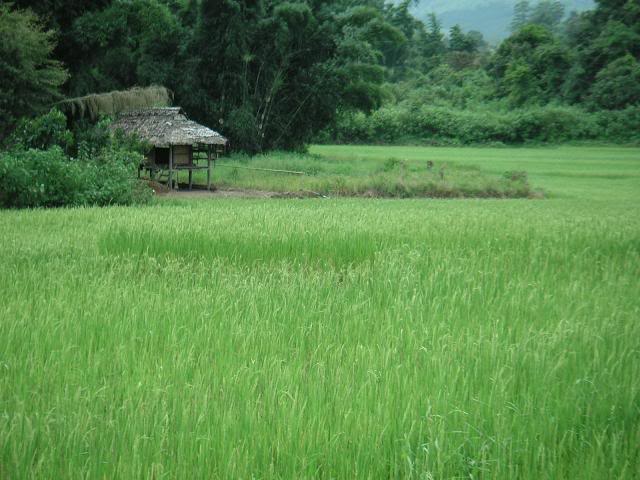 Filling up in Wat Chan.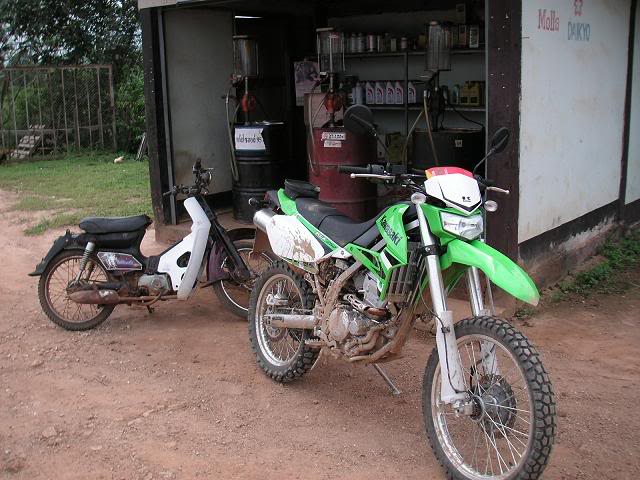 Soon after leaving Wat Chan the track really deteriorates and the next 50km is great riding. Ive ridden this track in the dry months and it was nothing like it is now.
This clay is so slippery.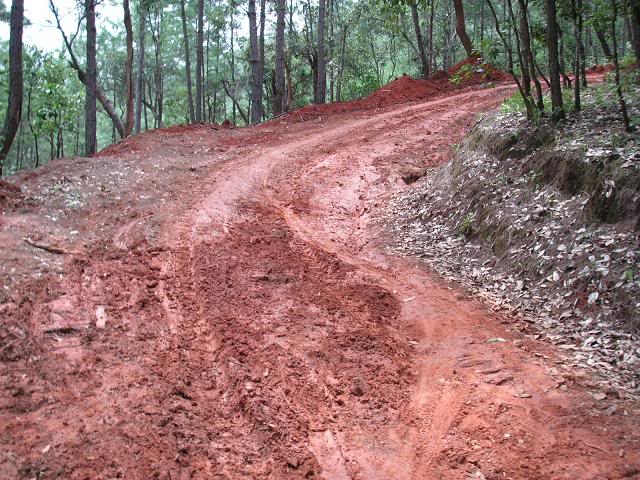 Some stunning scenery, the rice looks great at this time of year.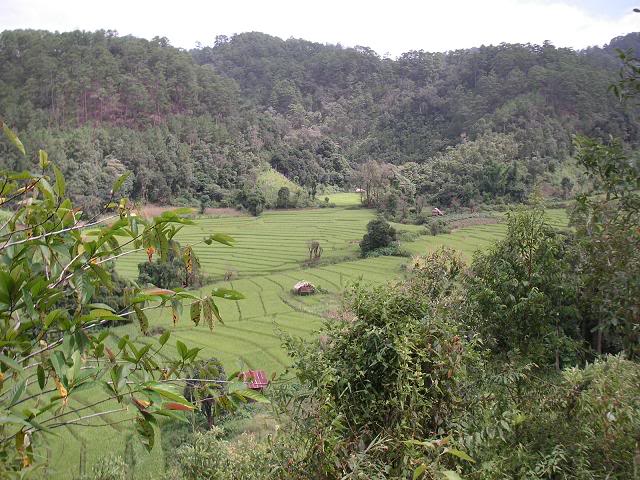 My photo skills don't give justice to these rice terraces.
There's a few sections of road that are made of concrete like this one.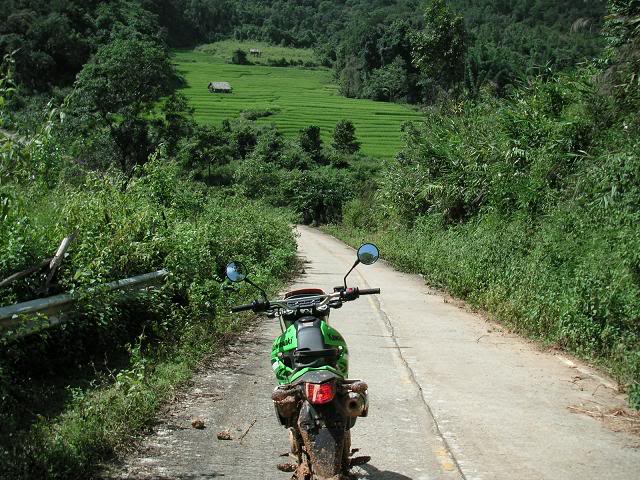 Weekend traffic.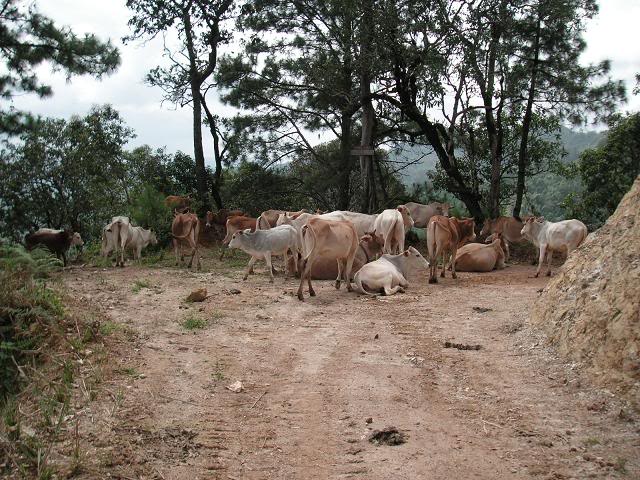 These guys like playing in the mud too.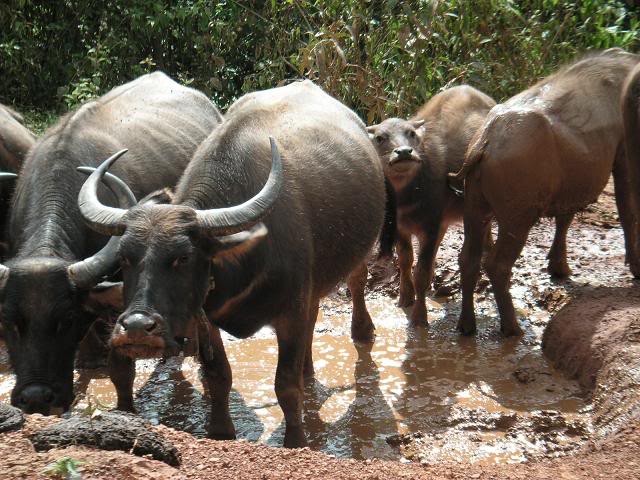 Arrived at Mae Hong song and booked into Piya guesthouse. Its located right on the lake. Good sized room with big bathroom, air, tv etc.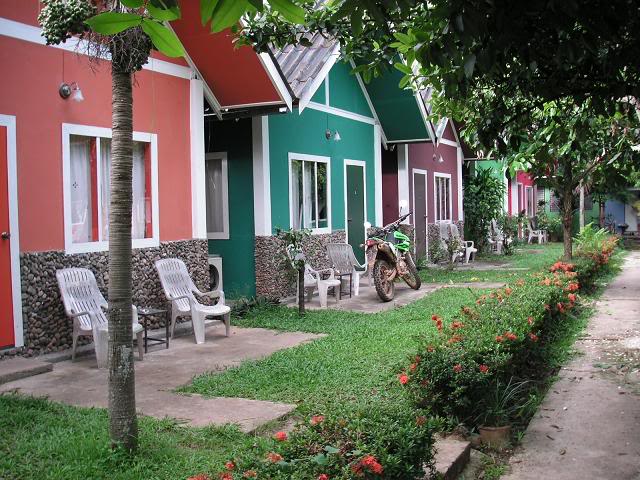 Burmese television is a real laugh. This bird was a dead ringer for agent 99 from get smart. It was a music TV program straight out of the 60's.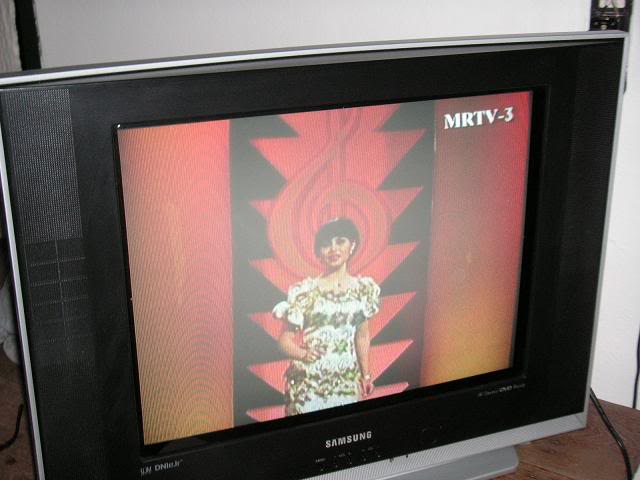 Had breakfast at the sunflower. Looks over the lake, good Thai and western food, and opens at 7.30am.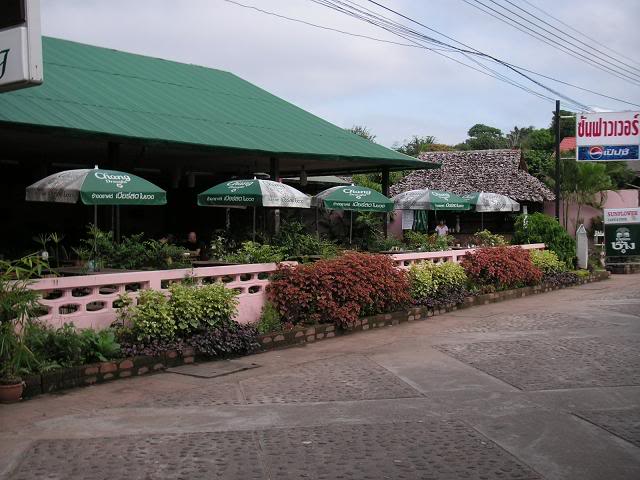 After breakfast and seeing it was another fine sunny day, I decided head back to Chiang Mai and do the same trip in reverse. All in all, a good two day ride, with an over night shop in one of my favorite little towns, lots of great scenery, with plenty of variations in road/track conditions.
And how does the KLX go......
Moto-Rex