First report on Eastern section.
Rider: Pete Dougal
Bike : Yamaha Fazer FZ1
Route: Pattaya, Petchaboon, Na Haeo, Nan, CMX, Mae Hong Son, Mae Sariang, Mae Sot, Tak, Home.
Burrapa Hotel, Petchaboon (B300), Got a surprisingly reasonavle breakfast, extra to room of course. So set off bright and early on R21 to Lom Sak.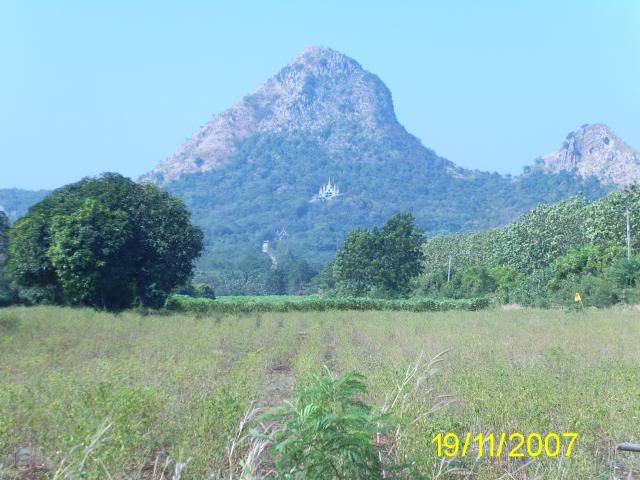 Good signage in Lom Sak and found R203 to Loei wiyh no problem. As I progress Northward the roads are getting better and better and increasingly more fun to ride. Peeled off left on R2014 to Dan Sai. at last staring to climb up into the hills.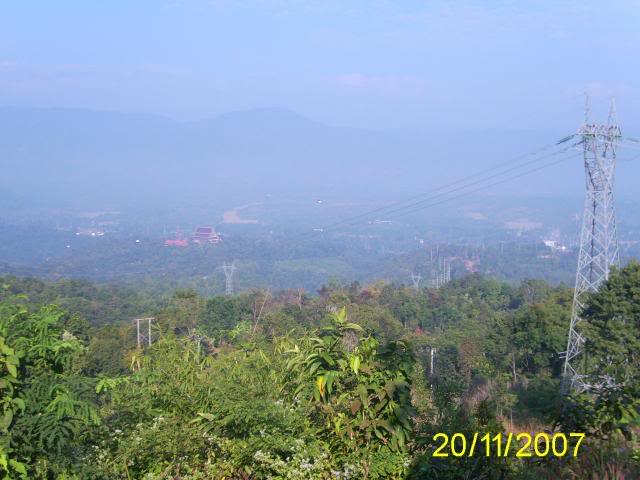 The problem with leaving early is that you still have mist or haze. Ah well.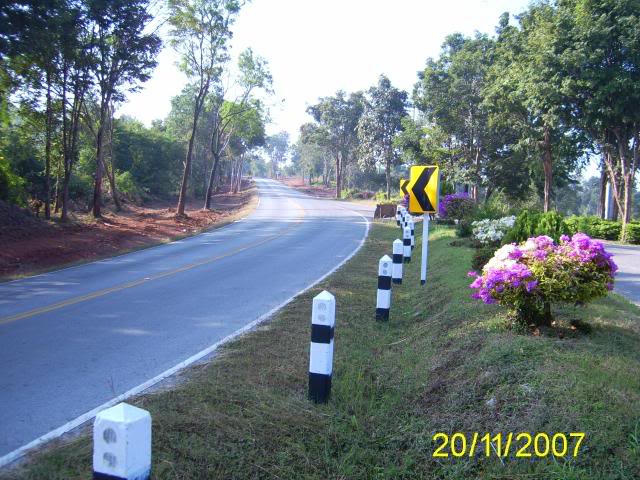 Again good signage through Dan Sai onto R2113 to Na Haeo. Pretty road through the hills and then onto R1268 first West then North. Couple of nice waterfalls.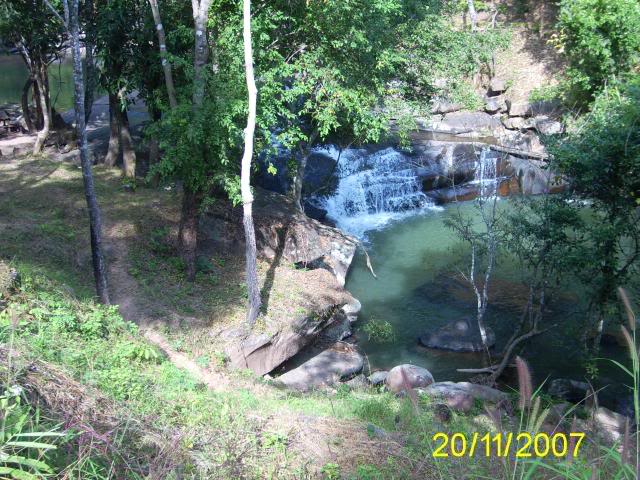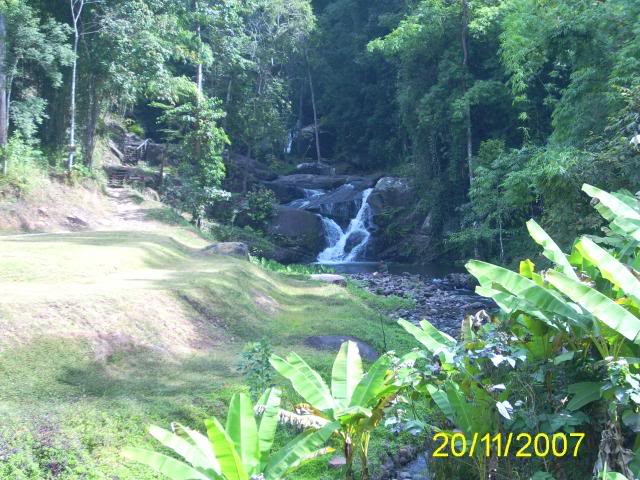 Everything was perfect. Great road, great scenery and then I bumped into a big Harley group. They were very surprised that I was on my own out in the wilds of North Thailand. No sense of adventure these guys, they had 3 back-up trucks with mechanics and a 2 bike trailer.
I met up with one of them later in Mae Hong Son who broke away from the group; as he said: "riding with the group is a no brainer". Was he talking about all of them do you think?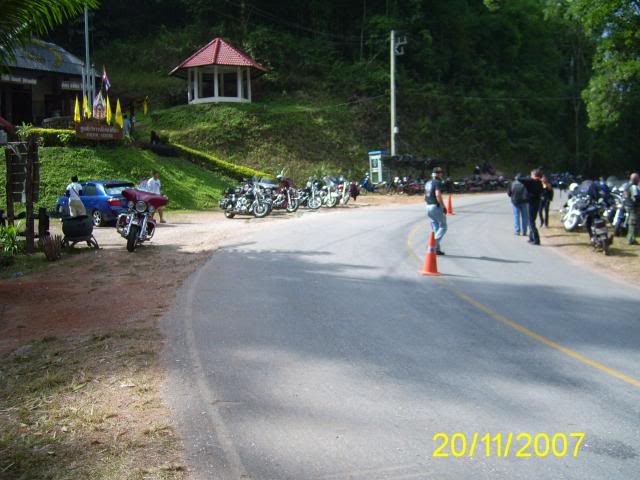 Anyway, they were heading to Phrao so I thankfully shot off up the road.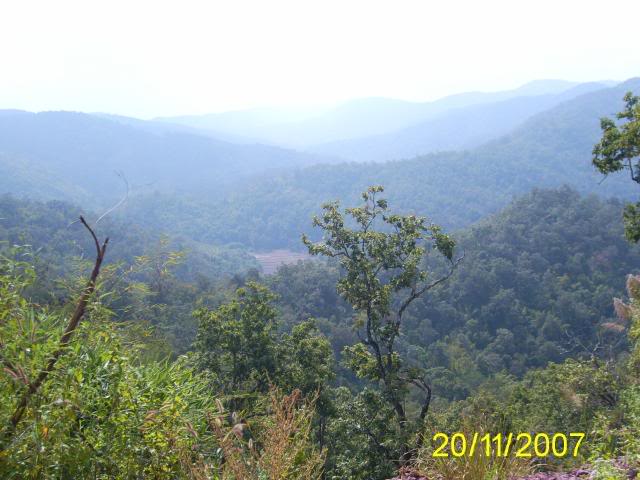 Still a bit hazy.
Following the great directions from Capt Slash, found R1083 and just as he said it was only the first 1.5km of road works and the a lovely mountain road.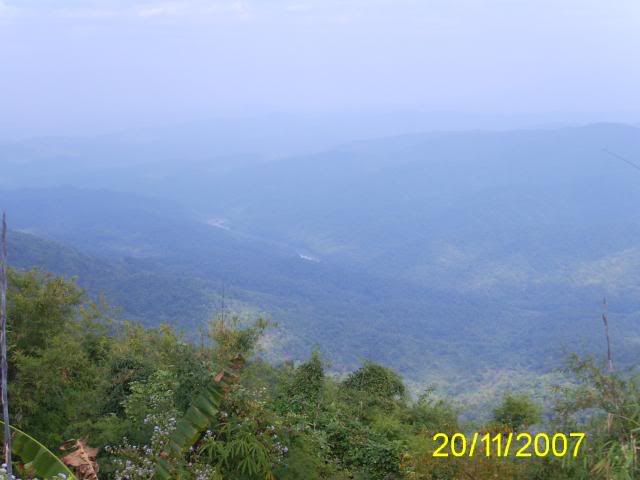 I promise to get some unhazy ones.
Reached Na Noi and turned onto R1026 and then R101 to Nan. The 1026 is another lovely ride and it was only when I reached the 101 that I became aware of other vehicles!! Over the last 300km I may have seen 4 vehicles apart the Harley boys.
Great day, great ride. Right, where's the watering hole around here?