Left Mae Sariang South on R105 to Mae Sot. The road sort of comes in 3 sections; the first is passing lots of small villages and rolling through the countrside, then it's up into the mountains on a small mountain road and then finally a real good mountain/hill/valley section.
The middle section of the small mountain road is approx 40km and is bumpy, ripply with some holes. Not so good on a road bike. But the final and longest section is great and more than makes up for it, except for a few km where they are rebuilding (see pics below).
[/img]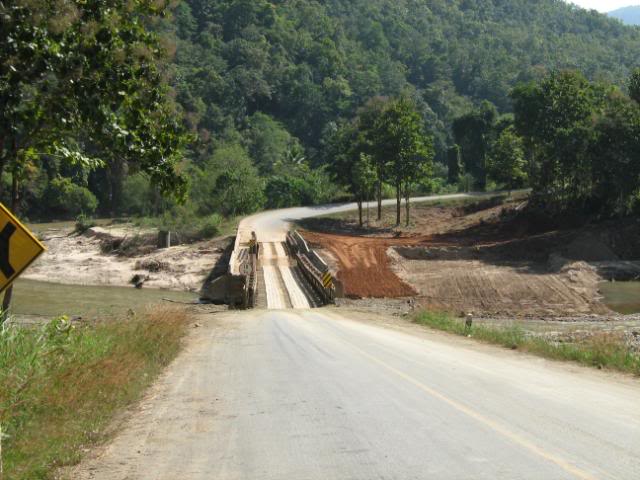 [/img]
There are several refugee encampments/settlements along the final section and I'm never sure about stopping and taking photos, but they seem lovely folk waving and shouting 'hello' as you ride past. Have to stop next time.
Into Mae Sot and a little way out on the 105 to Tak is the Wattana Village Resort. Bit pricey; starts at B850 but it is lovely.
[/img]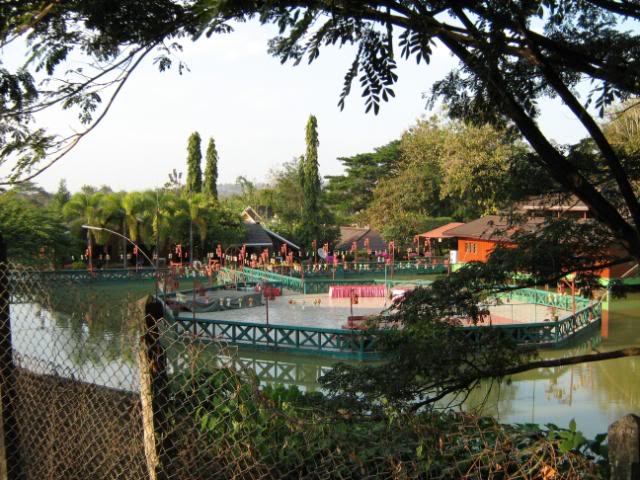 Nice restful place. So now it was the leg home and the only nice road left before I hit the Motorway to BKK was the 105 to Tak.
Started off early again, back in the clouds, mist & haze and finally stopped for a most needed hot coffee where I could only get this shot and the owner took my photo.
[/img]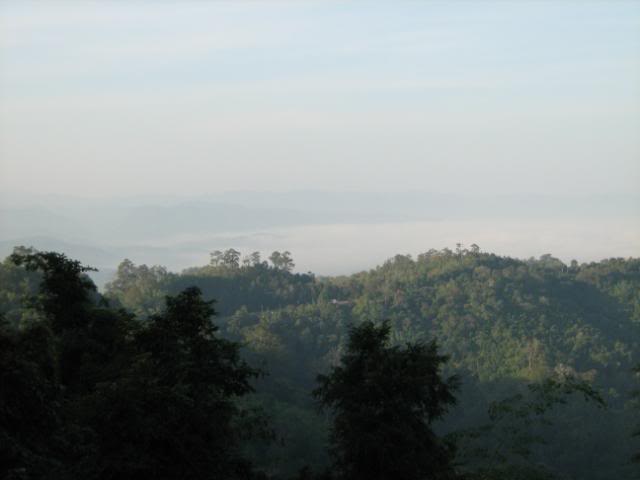 And that's it. A great trip, great riding, great scenery and great people met along the way.
Gonna do it again next year maybe over the Xmas/ New Year time.
Best season wishes to one and all.[/img]