0
Staff member
Subscribed
Jan 16, 2003
14,099
5,085
113
69
Fossicking around in Chiang Rai for some TLC for my rain damaged boots - a stitch up & a zip replacement.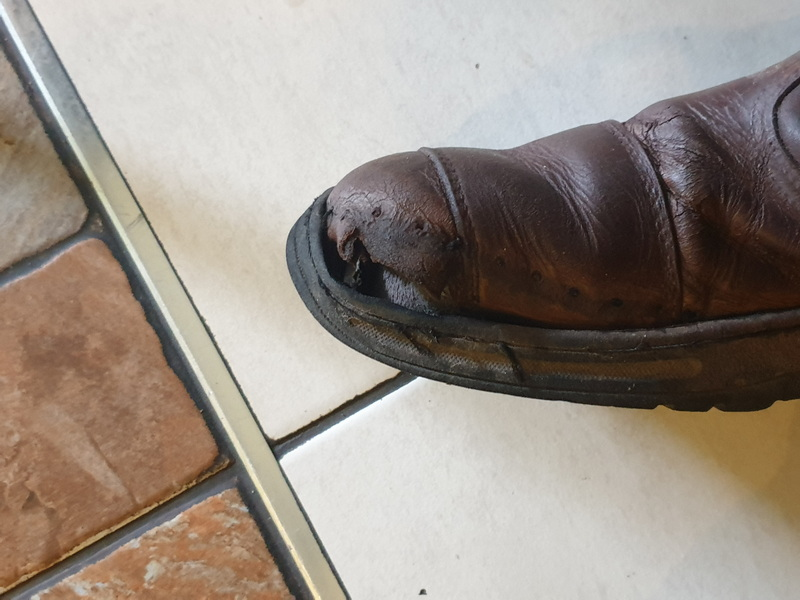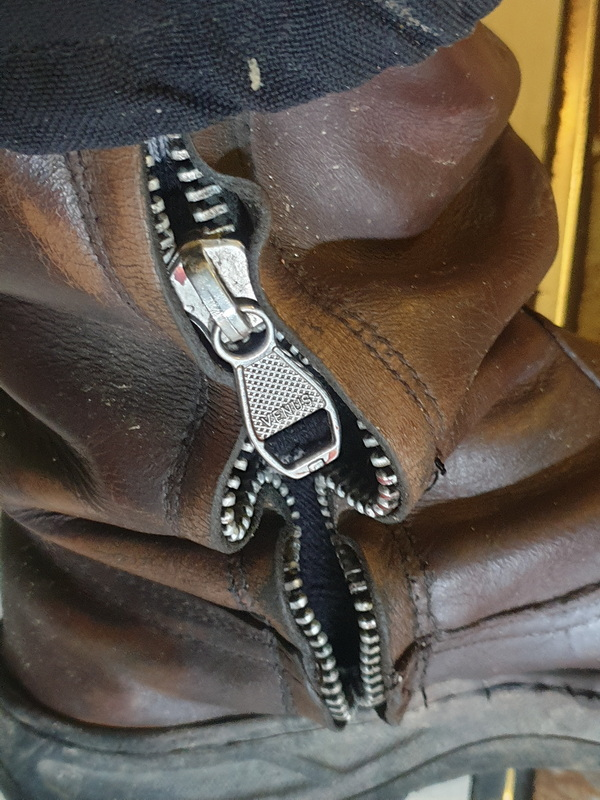 And time for a new pair of boots too, you might say, but I reckon I have close to 100,000 kms up on these boots, so no complaints.
For the last 10 years, my boots have been made beautifully by the little guy at Chiang Mai gate, in Chiang Mai city.
PATTANA SIN - BOOTS & ZIPS - Chiang Mai
18/1 Ratchiangsaen Road.
Southside of the moat, (slightly) diagonally opposite - west - of Pratu Chiang Mai.
Tel: 053271053.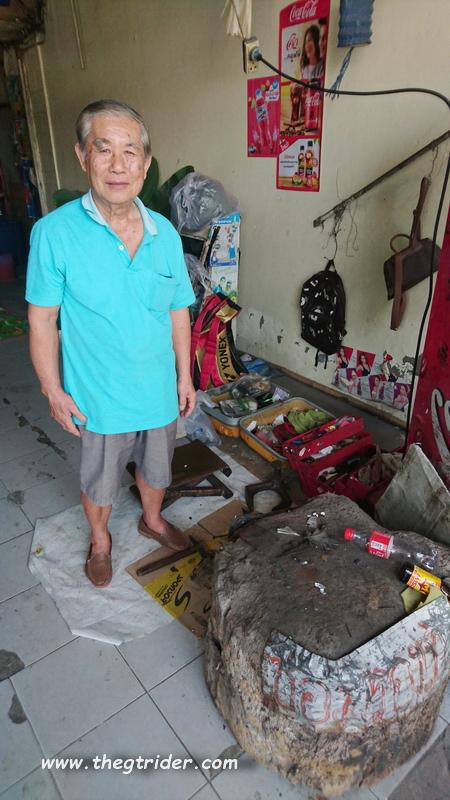 41/7 Rat Chiang Saen Rd, Haiya Sub-district, Amphoe Mueang Chiang Mai, Chang Wat Chiang Mai 50100, Thailand
goo.gl
However living in Chiang Khong nowadays, it is not so convenient to get them repaired & / or a new pair made in Cnx.
Let's get it all done in Chiang Rai. I turned up a few options.
Shop # 1, I was recommended to was here
A small shop which offered to stitch up one boot, but no zip replacement.
Shop # 2 was the guy on the pavement, well known & popular for shoe repairs.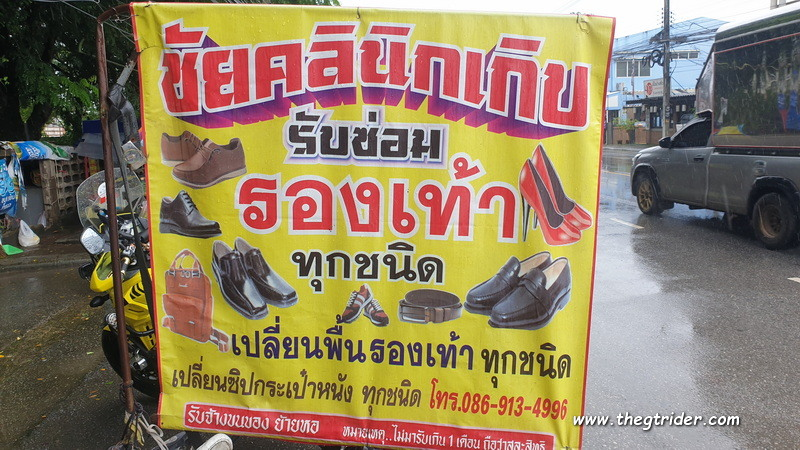 An old hand at shoe & simple boot repairs, but "no go" for my work horse boots.
197-417 Phaholyothin Rd, Tambon Rop Wiang, Amphoe Mueang Chiang Rai, Chang Wat Chiang Rai 57000, Thailand
goo.gl
His cheerful recommendation was the top boot & leather man in Chiang Rai.
Tamnan Gob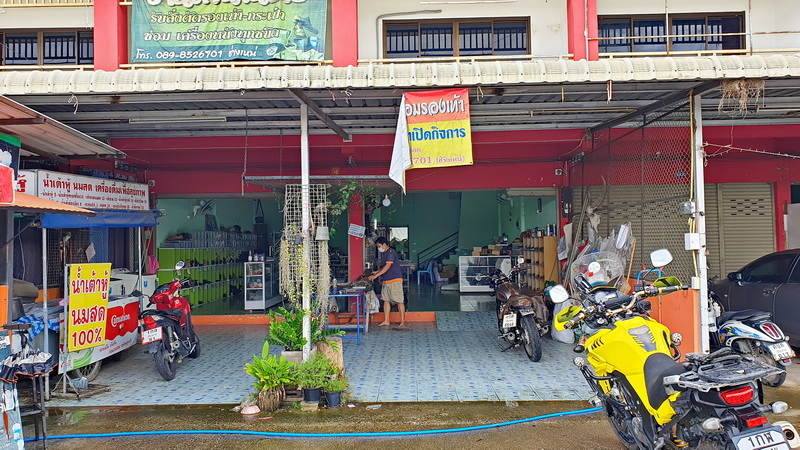 A 10 year experienced leather craftsman making fine leather products - boots, shoes, belts, handbags & saddle bags.
The assortment of custom made products was impressive.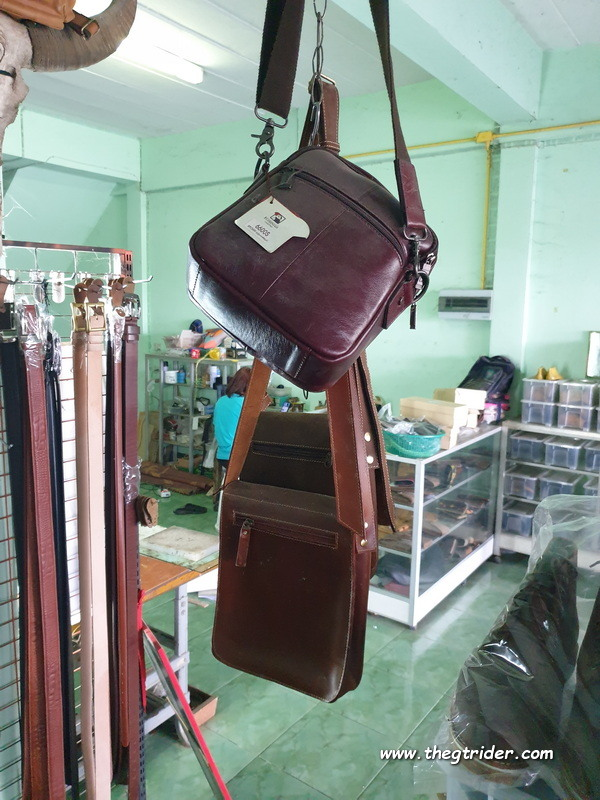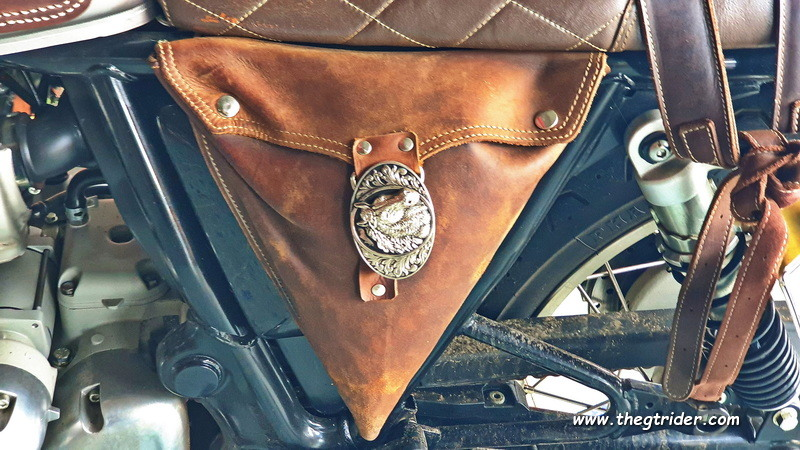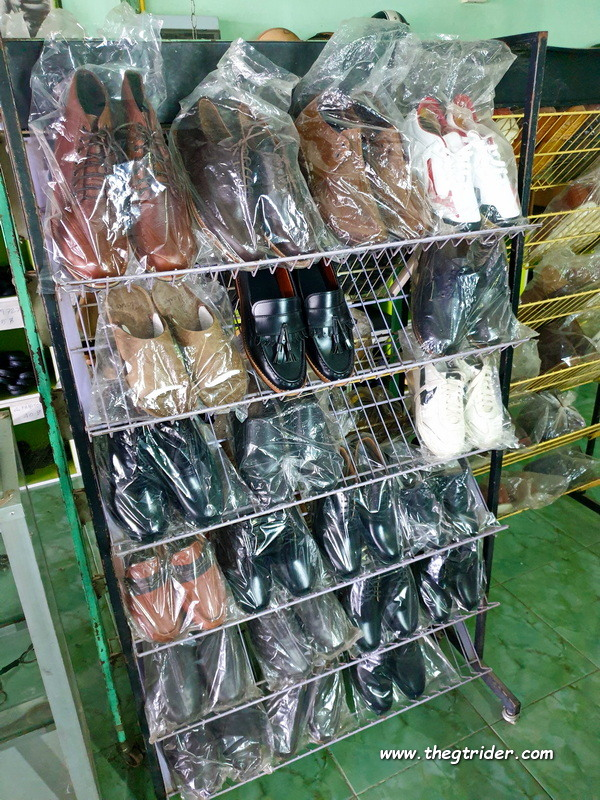 Boots with a double layer of leather for gear changing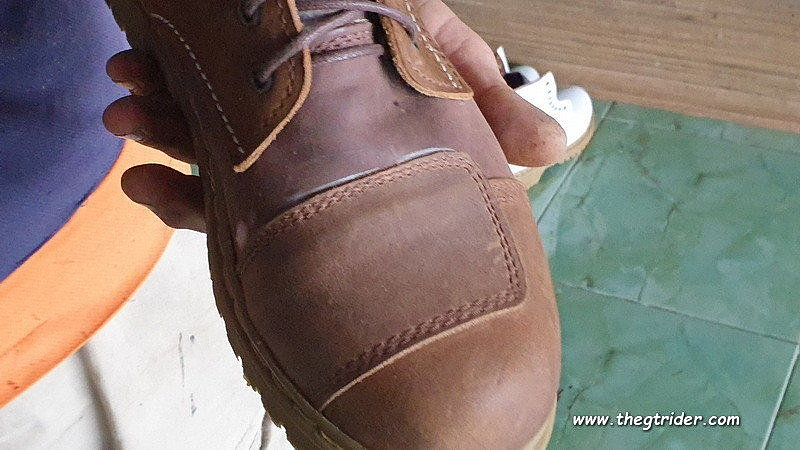 A variety of soles to choose from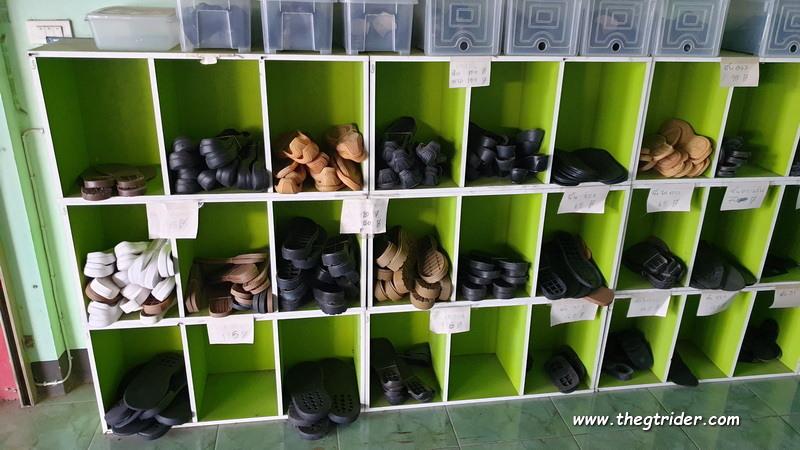 Leather tank pads, bags & seat covers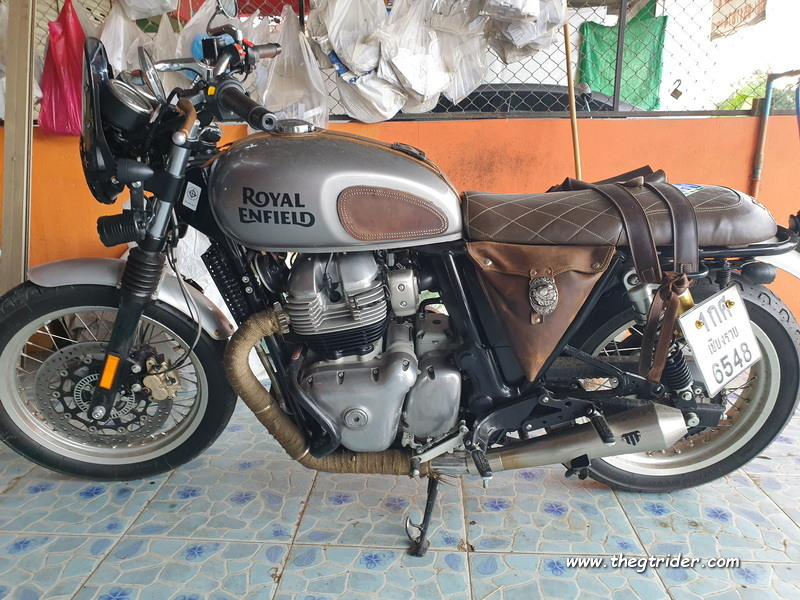 Impressed I was. He is a busy popular man, & I'm ordering a new pair of bots for a test @ 2,500 baht. However you need to wait a month.
I also need to wait for mt old boots to dry out, before we attempt some repairs.
Contact details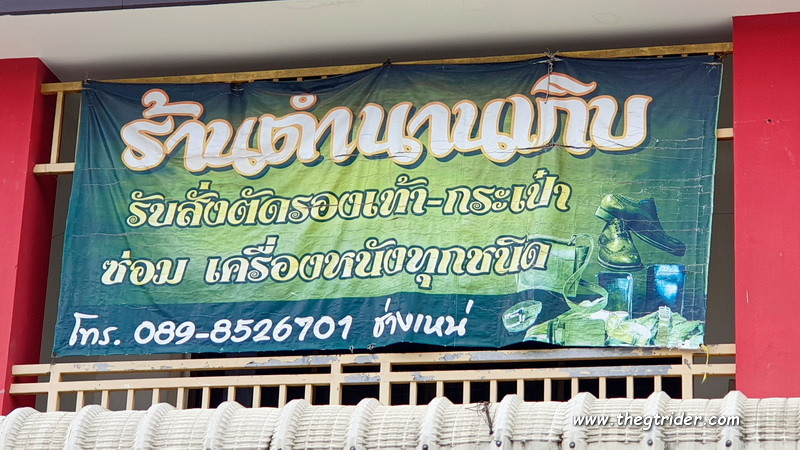 Last edited: