Dec 9, 2008
1,017
661
113
Hi everyone,
I just joined the forum. My interest is classic bikes, Brit and Triumph in particular. I have a couple of Triumphs; '59 Thunderbird and '71 Tiger.
Anyone know of any old Triumphs or other classics up in the Chiang Rai area here?
I know there was a 500 Speed Twin in Fang some years ago, but the guy sold it to someone in Chiang Mai.
Some photos here...
Trevor (Trevor is 50 yrs old this year!... '59 model made in '58 )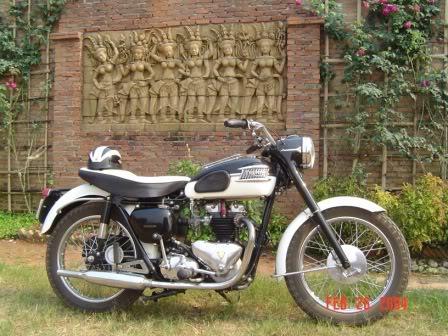 and Brian