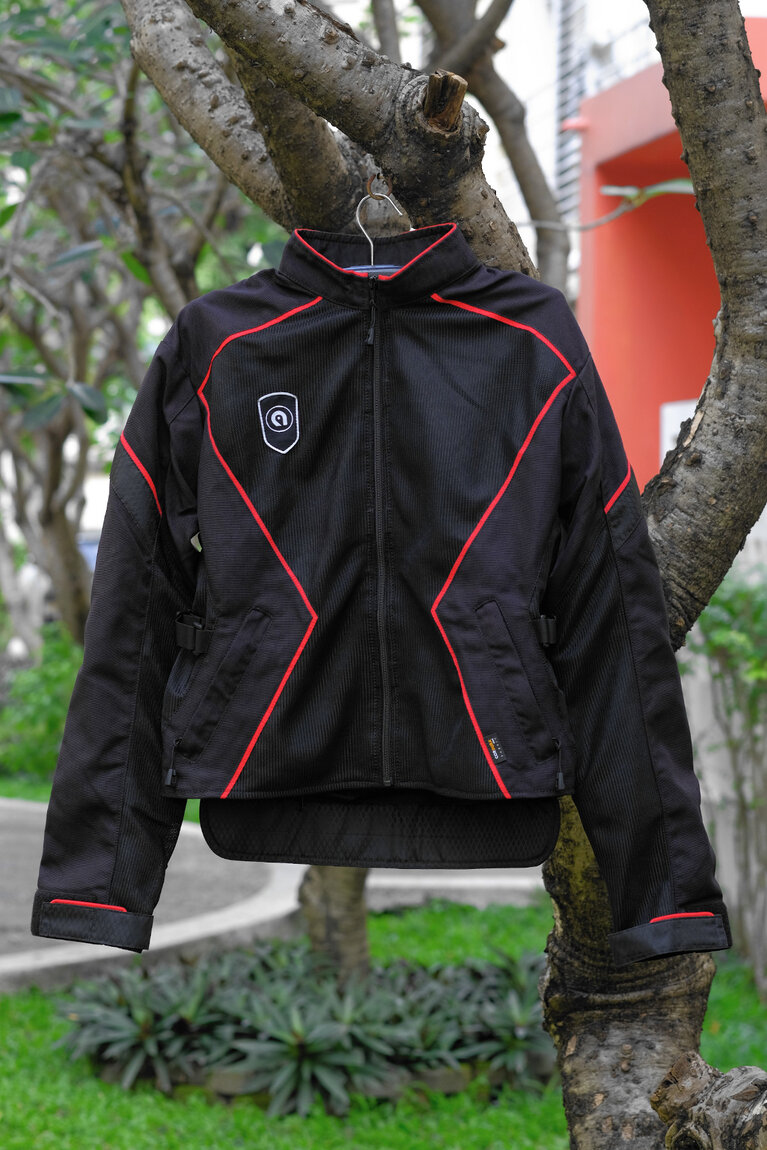 We have a box of Assero hot weather motorcycle jackets in Small and Extra-Small sizes to clear. Perfect for kids, teens, or small adults.
XS fits chest size 90cm to 94cm. XS is a USA XS, UK 36", and Euro 46.
S fits chest size 94cm to 98cm. USA S, UK 38", Euro 48.
The jackets are currently on Shopee at 3900THB. The price for GT Rider forum members is 2950THB including postage anywhere in Thailand. To purchase, please contact me via the GT Rider message system or via
https://asserogear.com/contact-us.html
.
Like all Assero gear the jackets are built from high quality materials including real Cordura 1000D and Coats Nylon thread. The mesh panels are reinforced with webbing underneath, a construction detail copied by a very well known motorcycle brand after we introduced it. These jackets will last much longer, and they are much stronger, than the cheap polyester jackets that flood the Thai market.
All Assero jackets come with SAS-TEC shoulder and elbow protectors. The protectors alone retail for 1500THB ($50). The SAS-TEC protectors last for years unlike the cheap Chinese versions which are not chemically stable. I had a box of samples of said Chinese "armour" which disintegrated into powder and sticky goo in the space of a few years.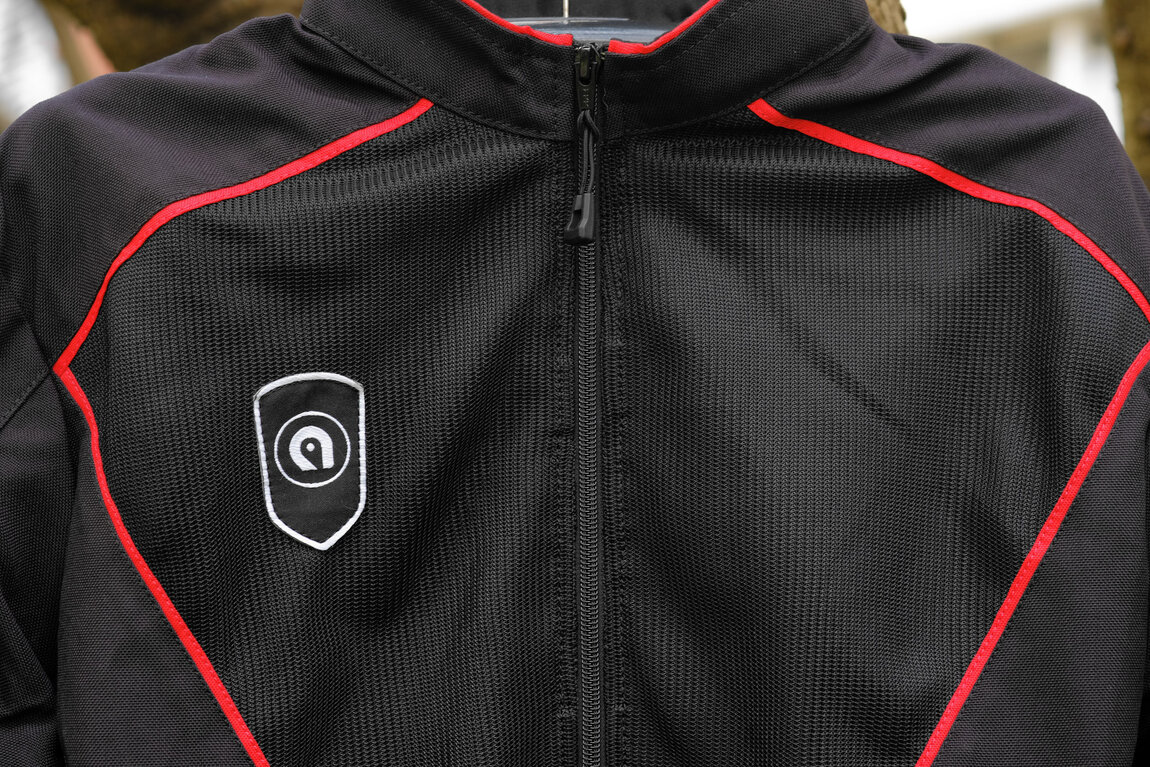 The webbing reinforcement under the mesh is perceptible in the photo above where the webbing joins the center of the jacket. It offers unrivaled strength should the mesh be compromised in a crash.
The jackets have an adjustment slider on the waist for fit.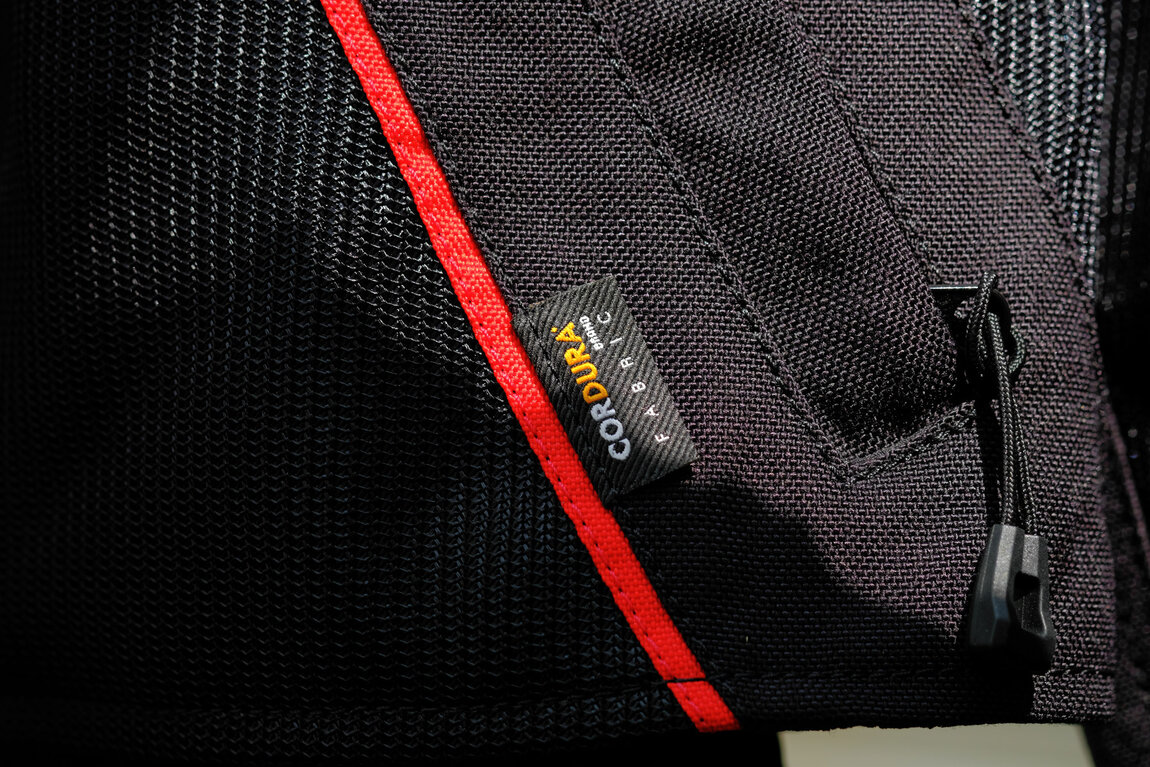 Genuine Cordura 1000D chassis. The Cordura is 100% 6.6 Nylon custom made for Assero to maximise air-flow.