We received some photos from the teachers at Huay Nam Hok nursery school, which was one of the locations for our June 8 Double Event.
What was just a vacant building is now the new home of their well equipped and comfortable classroom.
The electrical wiring,outlets and lighting are installed. The wall fans are mounted, and the storage shelves and cabinets are in place.
The supplies and educational materials are in use, and the school bags neatly stored.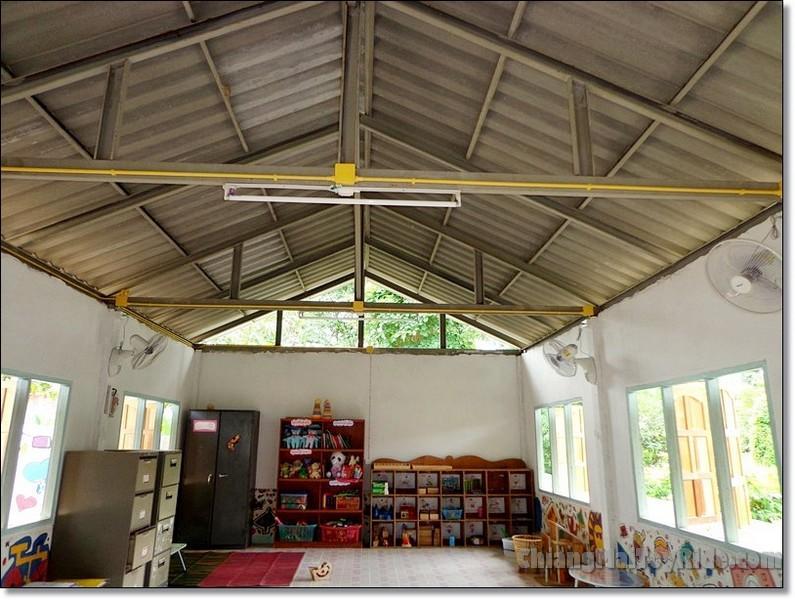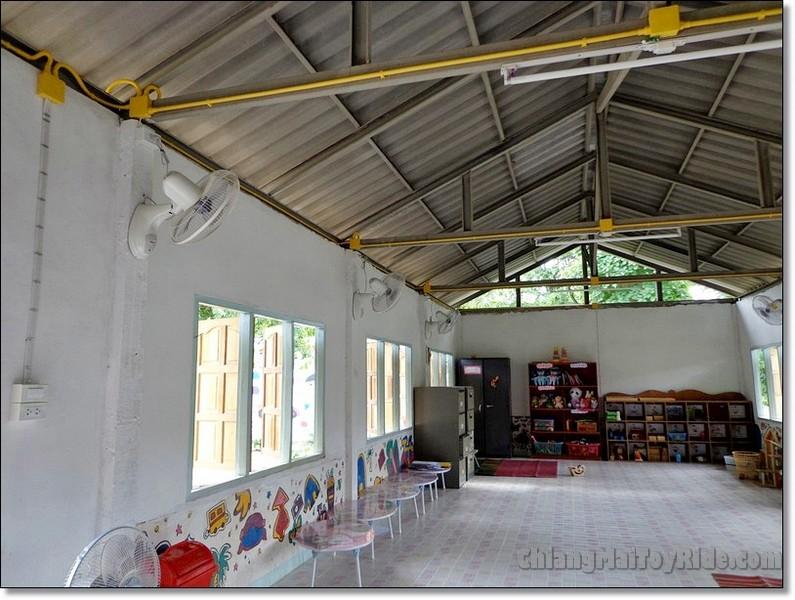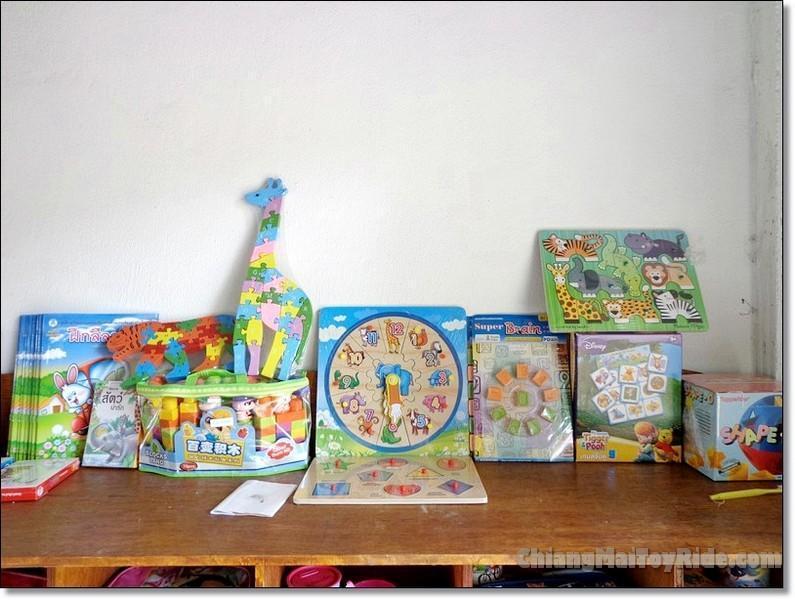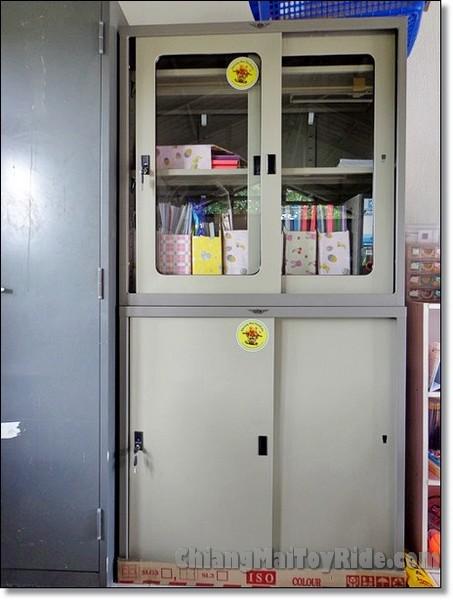 From the dates on the photos; it looks like the kids couldn't wait to try out the playground equipment.
The equipment had been delivered prior to the event.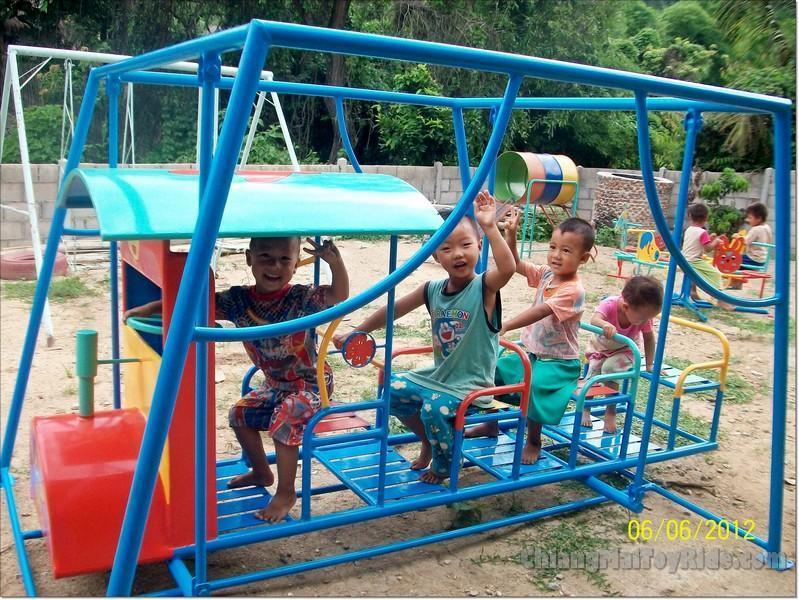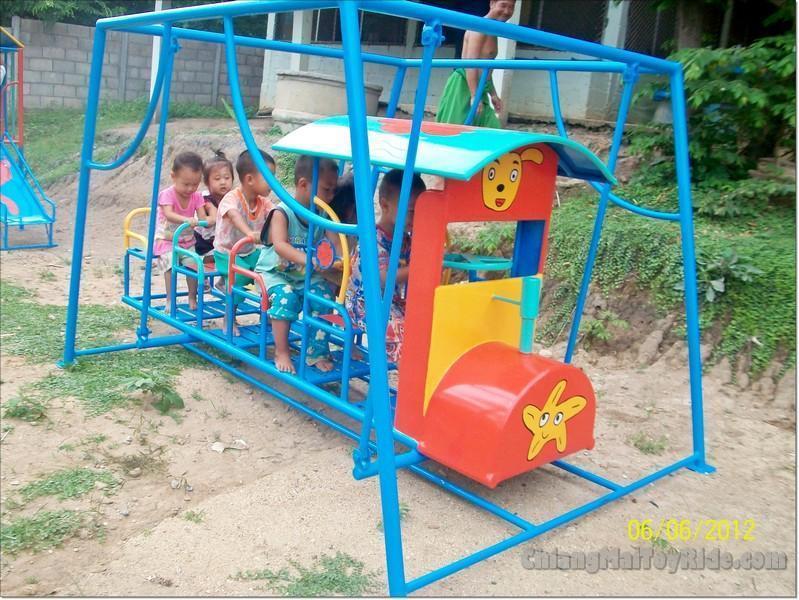 Thanks to all who have helped and supported the
Chiang Mai ToyRide.