Not good at sitting around for too long I had shopping that needed a visit to Fang Lotus and thought I would incorporate a little trip just to get out the house for a few hours. When I was riding around Fang on my way to my wifes village in Tha Ton 30 years ago the area to the west of Fang towards the Burma border was quite wild and uninhabited beside a few poppy growing hilltribes. I remember taking the road out past the turn-off to the hot springs following some Palong on their way home and after just a few kms it was barren hillside and small Thai villages giving way to distant mountains. A recent trip just blew me away when I discovered it was all now big plantations, construction material businesses and huge private palaces costing millions.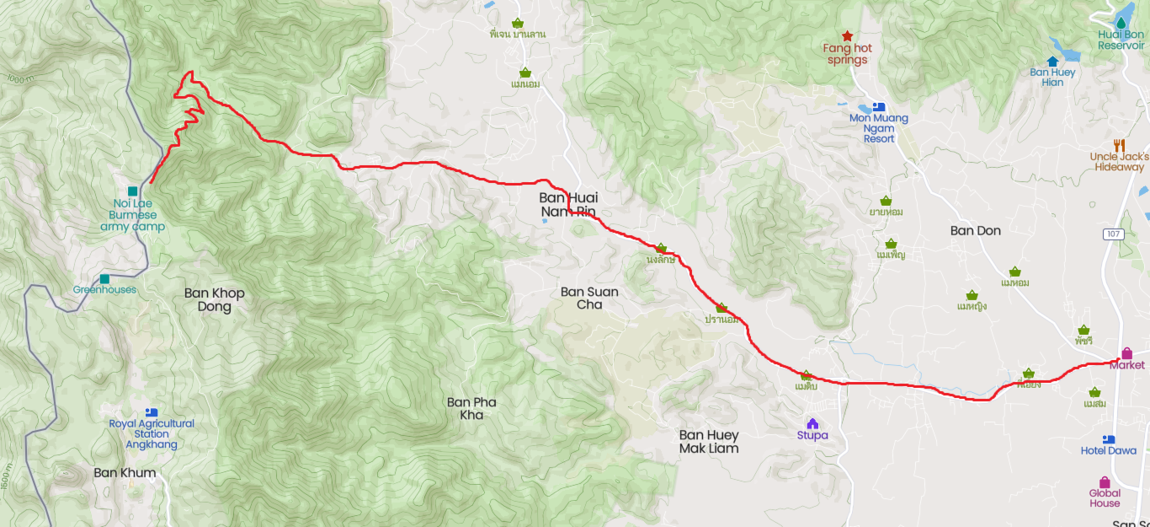 So after recently sitting at the desk poring over google maps on my laptop I decided to try a few small trips, half day affairs, and see what roads exist and if they are passable. From the Fang bypass coming north there's a crossroad with traffic lights after just 2 kms, left turn marked for the hot springs and these days the number of vehicles on this road far outnumbers the ones on the bypass. I went west on this road, past the hot springs turn, through a commercial area past some huge houses and finally out into the orange grove area. At Ban Huai Nam Rin, best picked out by the English written sign for Wat Muang Chum, 200m past the wat, I took the left. Once away from the village its quiet and pretty agricultural gardens and orchards.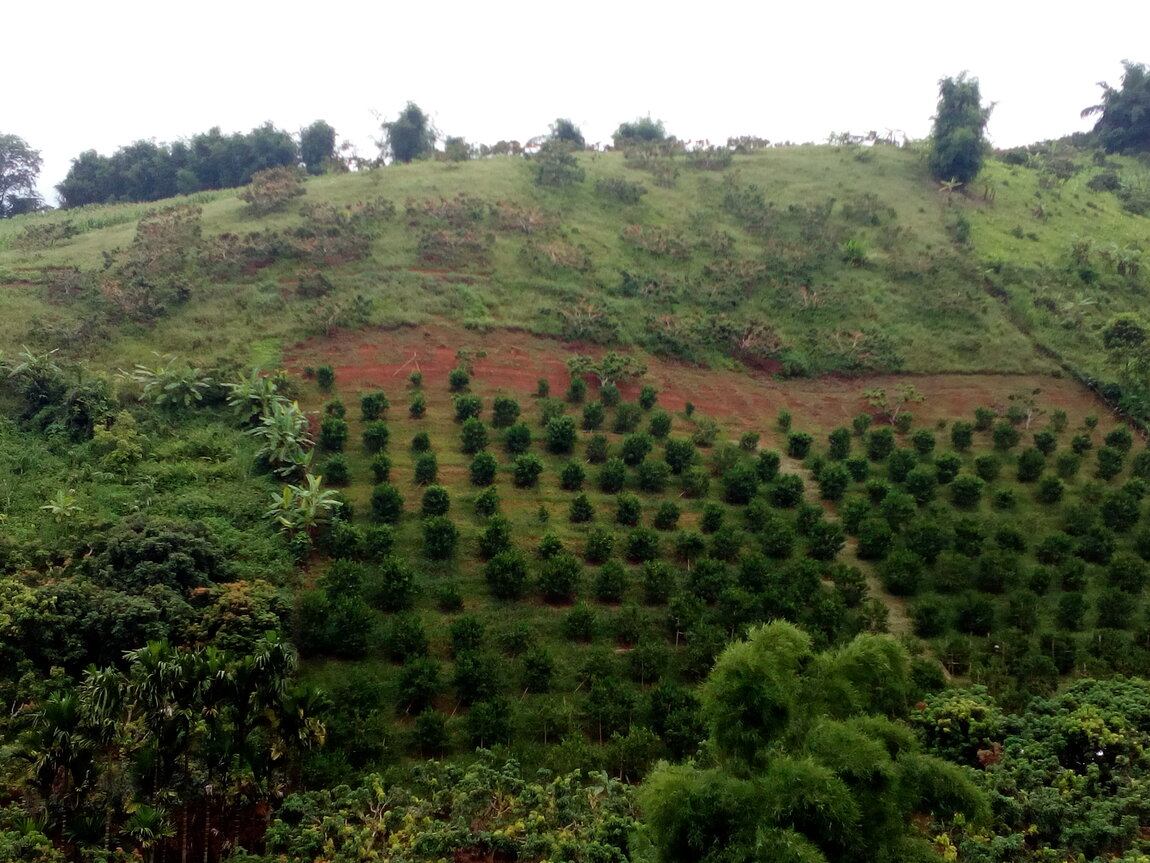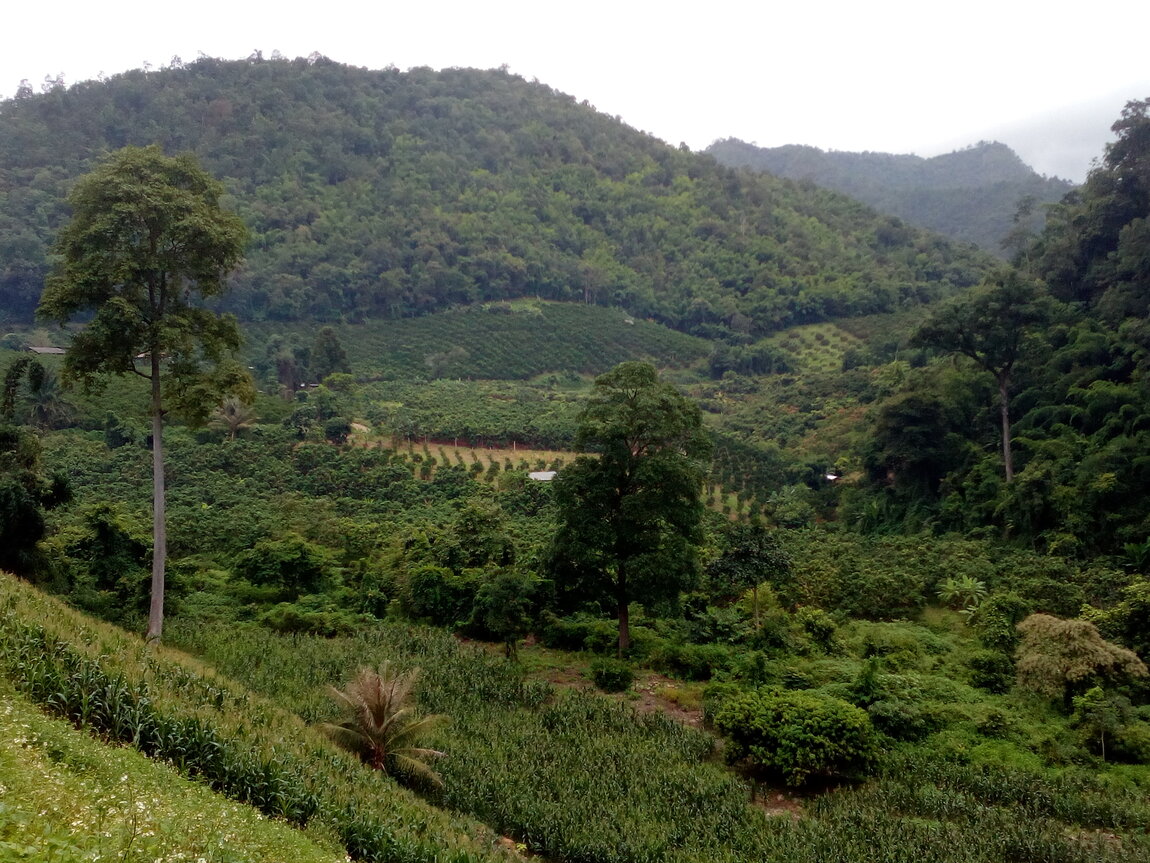 The road out here was concrete in good condition to begin with then changed to old bitumen with a few potholes and finally a broken surface of stones and dust. I truly expected it to stay like this and then maybe dirt roads as I left the villages behind. Just a small climb out of the valley and on a ridge on the left is a Lahu village, well shown on google maps to be quite big and populous and I half expected this to be the highlight of my journey before turning round and going shopping. Unfortunately with the Covid virus being big news the Lahu were not at all happy to see me arrive, put their hands over their mouth, indicated I should push off in a hurry, then ran off to their homes. I never got off the bike not got any pictures, just fled.
Then the big surprise when the road turned to newly laid and painted surface despite there being little sign of busy traffic. A few m'bikes coming the other way but mostly I had it to myself.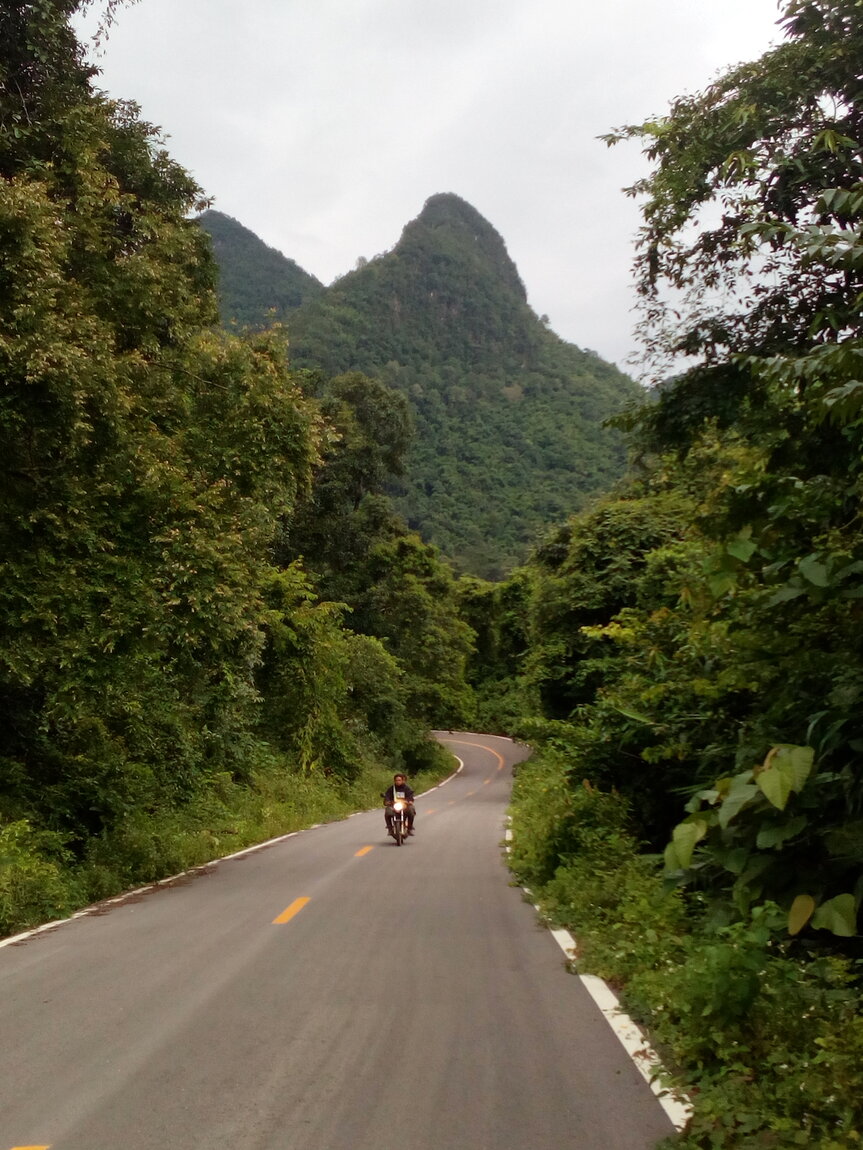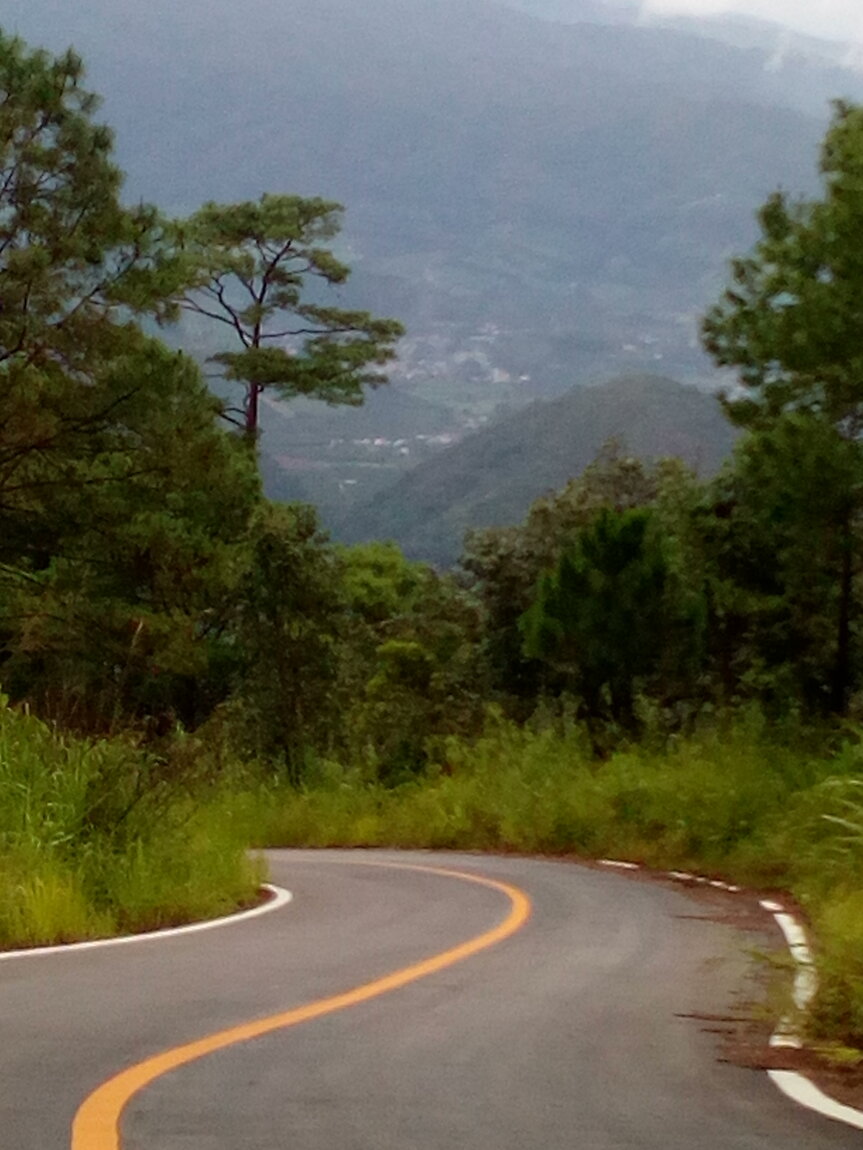 Not sure quite where this lovely road was going I next encountered an army checkpoint. One young man in uniform who stayed inside his hut and asked where I was going and why to which I answered travelling, looking at the mountains enjoying myself. He seemed happy, told me I could carry on to Chai Prakan and let me through. That confused me, Chai Prakan? Then the climb began and I started to get good views of the valley below and then later the whole area out to the lowlands. At one point I knew I was the Thai-Burma border when I saw the bamboo stakes and barbed wire similar to that on the Doi Tung-Mae Sai border road.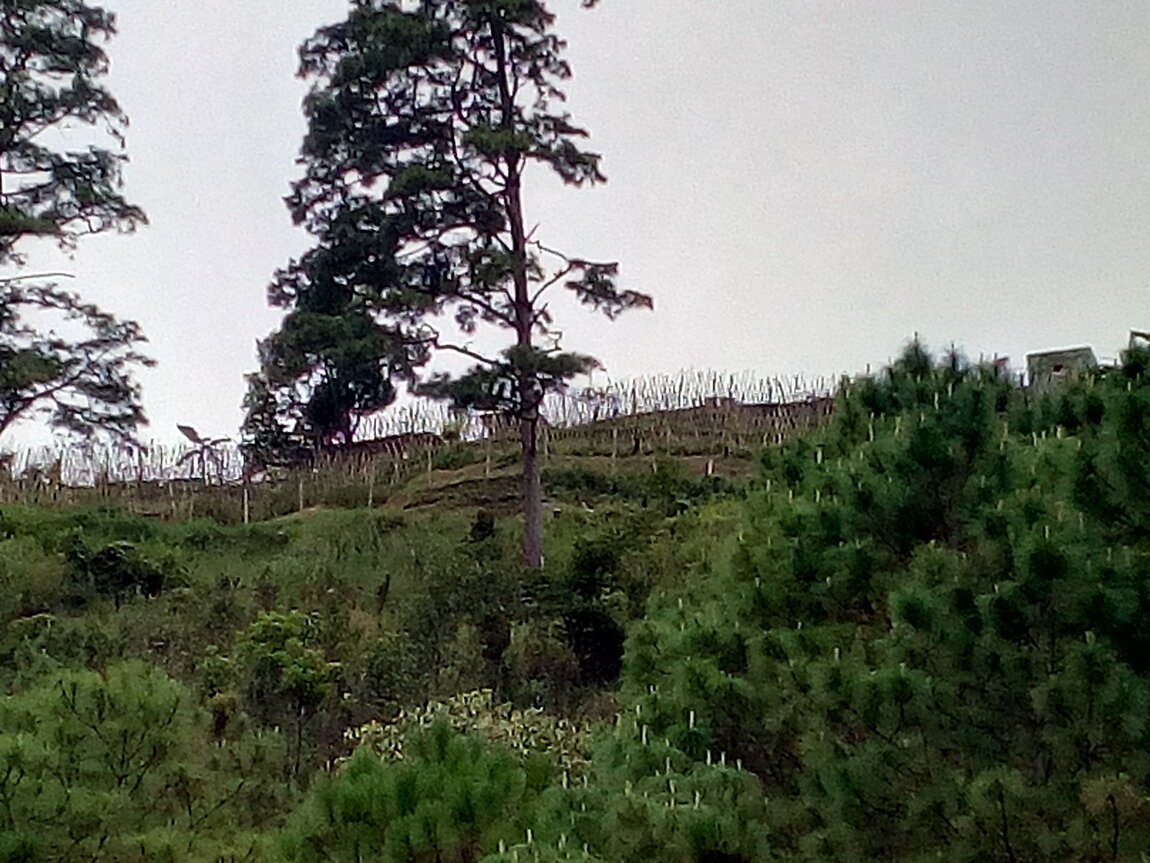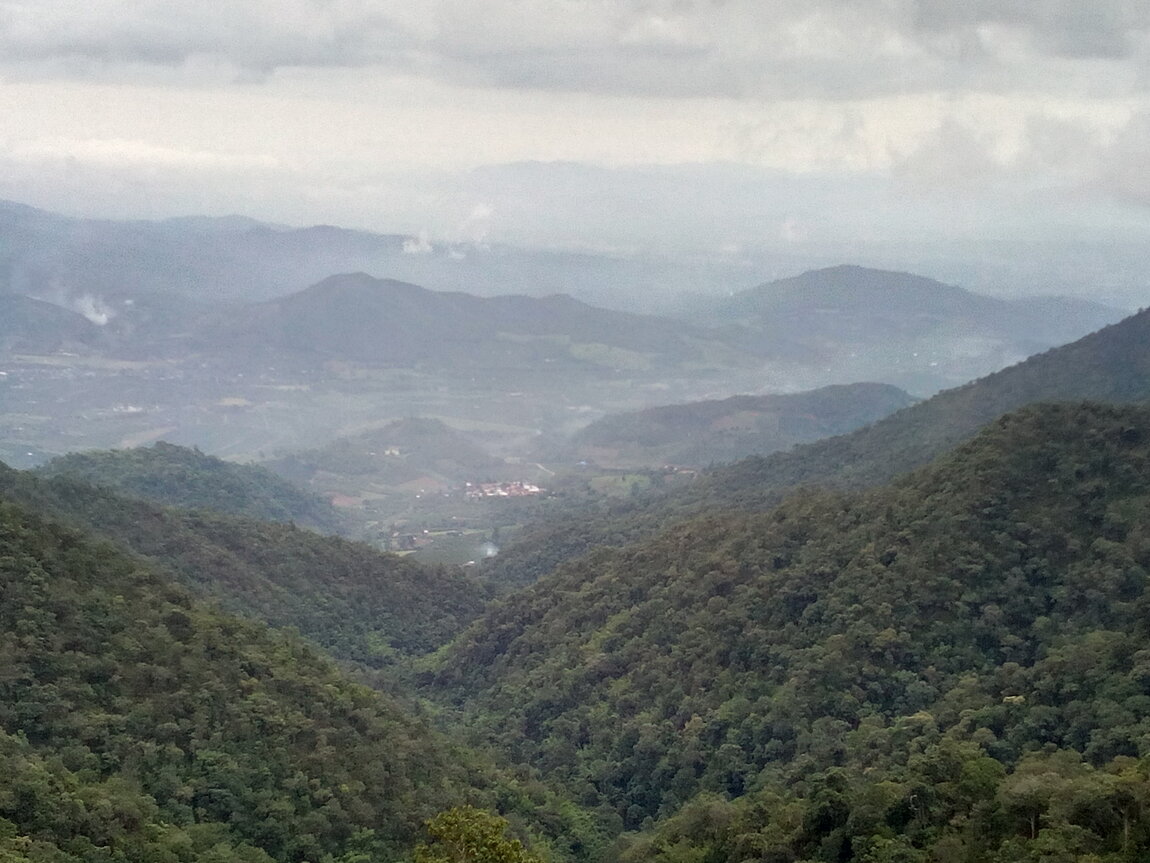 While stopped for a picture some woman in a pick-up stopped and asked where I was going and then duly informed me the road was closed but at this point I had come a long way and just carried on. Sure enough just up the road was another army post, this time manned by 2 young uniforms and a proper guardhouse off the road where I suspected a more senior man sat. I amused these guys, out riding for fun no idea where I was going but I produced my passport, wrote my own details in the book as they seemed not sure of the alphabet, and away I went. Not long after that I come to a village and immediately recognised the Palong outfits. I took a few pictures but wasn't sure where I was and if it was allowed so didn't want to linger. Then I saw a sign that told me it was Nor lae a place I was still to get to off the Ang Khang route but which I knew by name.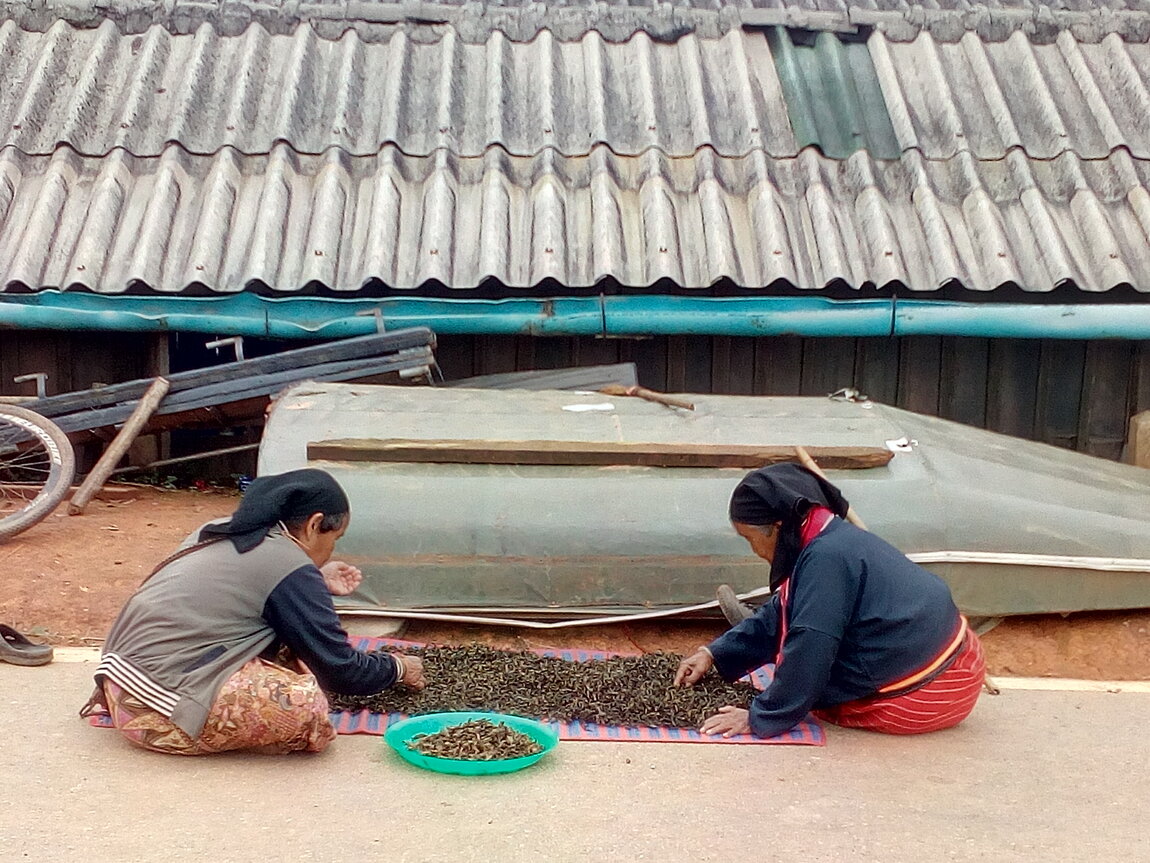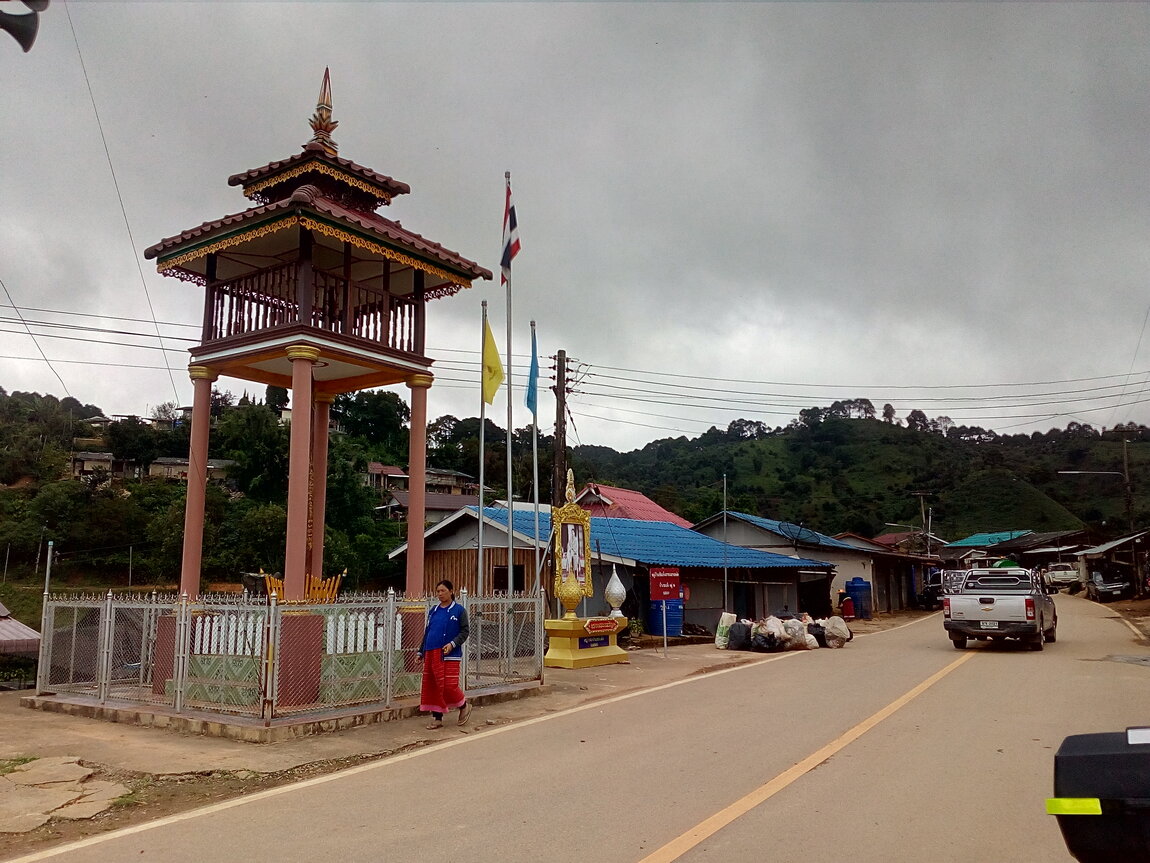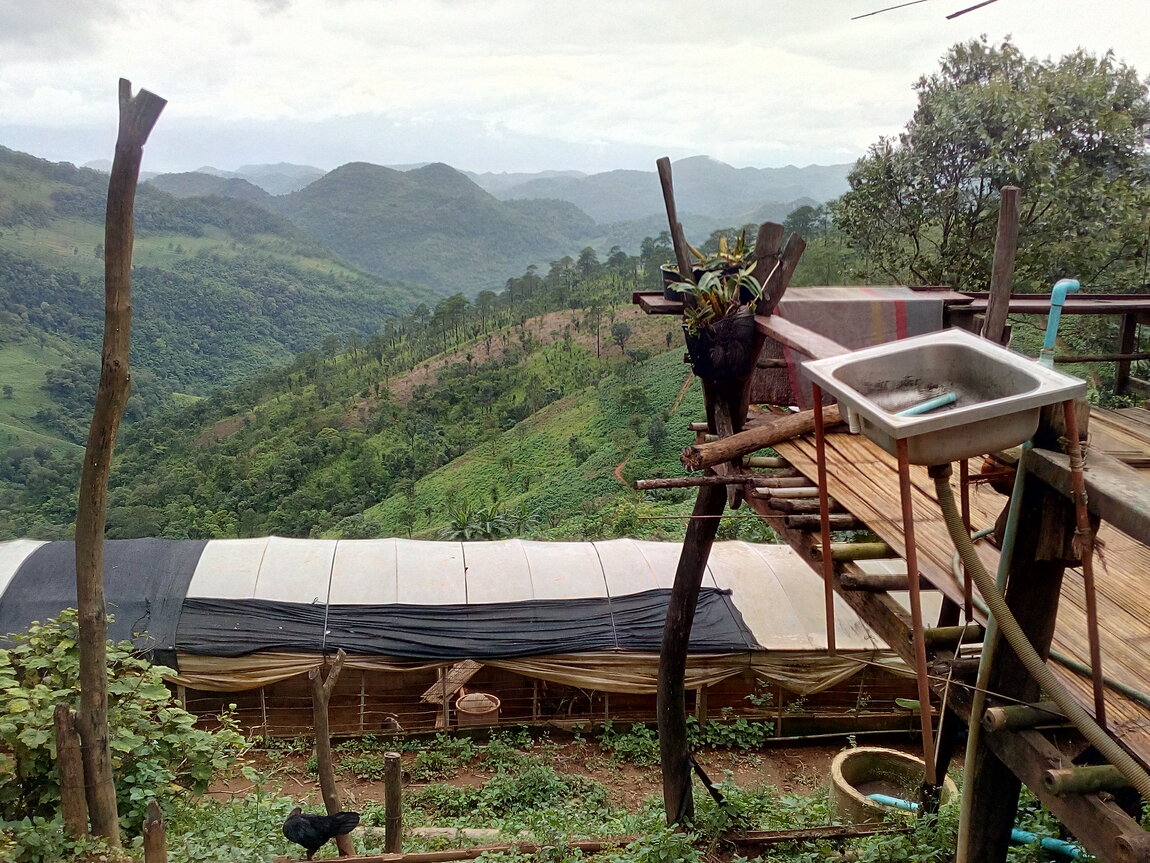 So, now I knew where I was and it wasn't quite on the way to Lotus in Fang and it was getting a close to lunch time. As expected at this time of year I got a bit damp from cloud and light drizzle but just a small way down the mountain and it cleared. I was making haste to get back, buy the necessities and get home for lunch but I made time for one more picture stop for Ian Rauner. As soon as I crested the ridge at Ang Khang and started the drop I could smell smoke, quite strongly too. Not having had rain for a whole day and with all the twigs and branches to burn from the fruit harvest there were fires galore all down the hillside and all over the valley.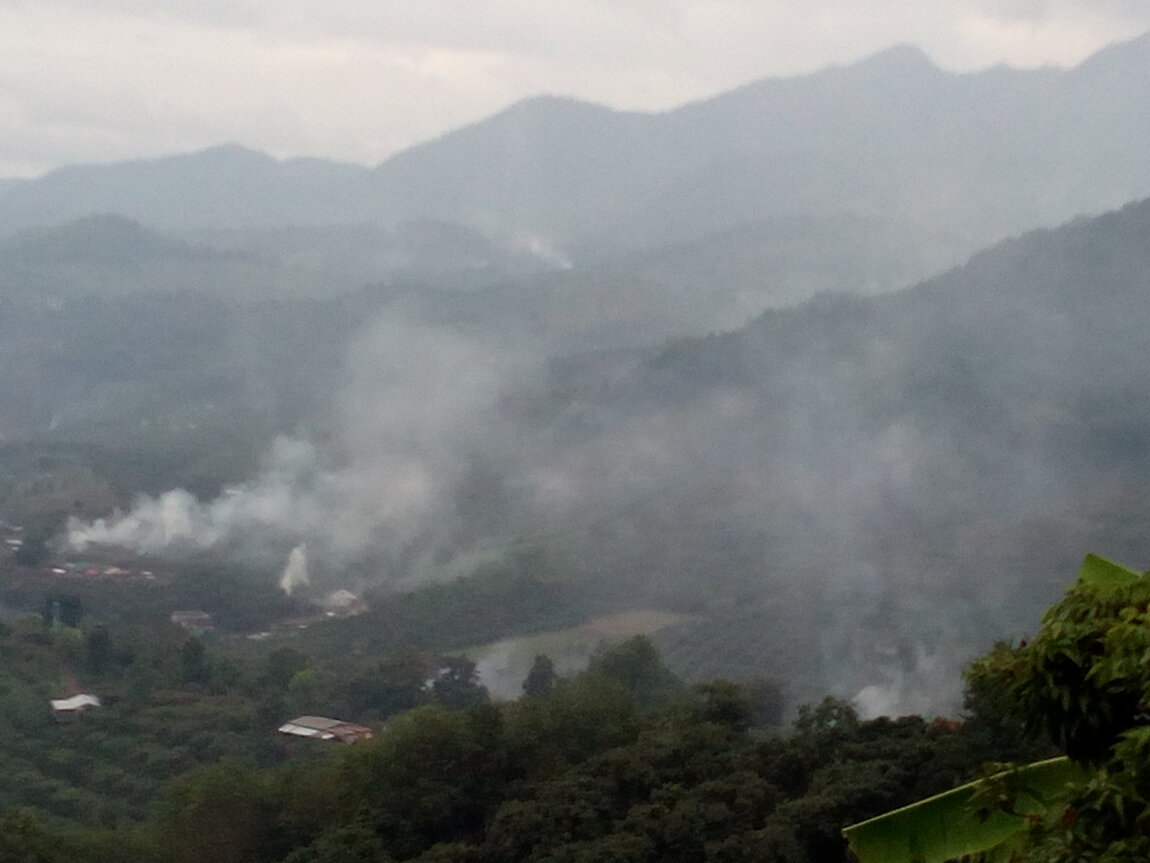 I knew I was coming home.
Last edited: