Administrator
Staff member
Subscribed
Jan 16, 2003
13,363
4,308
113
68
SUNDAY MARCH 23RD
Chiang Mai - Doi Inthanon Return.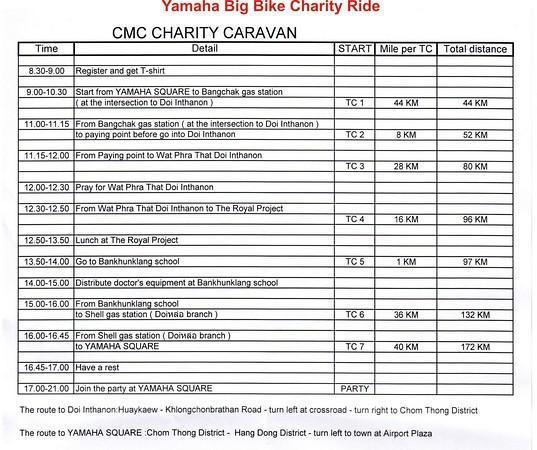 This event is organised by Yamaha.
There will be officials from Yamaha Japan & Bangkok in the group.
All GT Riders, regardless of your bike marque are invited to join.
NOTES
8.00 AM Start & Register at Yamaha Square, Huay Kaew. Free T-Shirt
Police Escort
Back-up Service Vehicles
Ambulance
Depart Yamaha Square 9.00 AM
Free Lunch at Khun Klang Royal Project
Charity donation of medical equipment at Khun Klang health clinic.
Group photo shoot at Doi Inthanon with Yamaha.
YAMAHA PARTY IN CHIANG MAI
Free buffet meal & beer. Music.
Rider photo shoot with own bike & PG girls at Yamaha Party.
The event is limited to 50 bikes maximum.
As this is Yamaha's first big bike ride in the North please show your support and attend.
In order to prepare T-shirts & food, riders are requested to confirm their attendance in advance.