Long trips present a challenge in terms of packing enough clothing, electrical appliances and sundry items to exist in relative comfort... The Goddess has previously suggested that we take underwear with an "A" side and a "B" side to save space in the bags... :lol:
I spent ages looking hard at luggage systems, and eventually decided that the Dowco gear looked robust, very practical, and was excellent value for money. See:
http://www.dowcopowersports.com/resourc ... r_luggage/
for more details.
Eventually I decided on a MLS - MB (MAIN BAG which at 23" x 11.5" x 11.5" is a pretty decent sized bag, and at US$79.94 on Ebay, good value! Features include front access pockets, expandable side pockets with hooded zips, rigid construction that allows for stacking of other MLS bags and helps maintain the bags shape. Includes: molded handle, shoulder strap and rain hood. (
http://www.dowcopowersports.com/product ... m=50126-00
)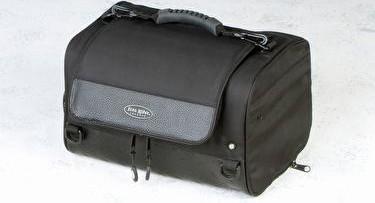 At the same time I also purchased the "Universal Rally Pack" at US$69.94 which is a 4-piece universal luggage system that includes: jumbo pack with bungee net, roll bag with vinyl liner, assembles easily with web straps and is easy to use on all motorcycle types.
(
http://www.dowcopowersports.com/product ... m=50030-00
)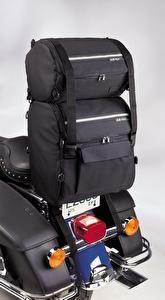 Products were purchased from
http://www.speedaddictcycles.com/catego ... r.luggage/
([email
[email protected]
]
[email protected]
[/email]) and their service was prompt and efficient, dispatch via USPS to Thailand no problem.
1st Impressions:
Very strong, rugged construction, excellent attention to detail on the
Main Bag
in particular.
- lots of D-Rings
- 3 Velcro straps for attaching bag around sissy-bar
- expandable rain hood will cover both the main bag AND the tail-roll bag
- hidden zips in main bag bottom reveal snap couplings for anchor straps (provided)
- includes 4 short clip straps for attaching other bags to main bag
Ease of Attachment:
Once you figure out where the hell all the strap options are meant to attach, its fast and easy to attach and remove 1 or more bags. The nylon straps are overly long in order to fit on anything, and in most cases will require trimming once the ideal length is determined.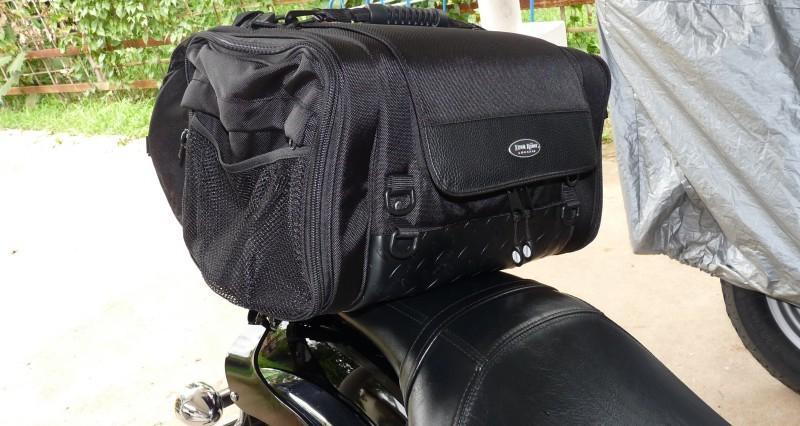 The Main Bag sits nicely on the seat of the Vulcan, anchored to the sissy-bar by 2 heavy Velcro straps, and stabilised by straps around the luggage rack bracket to the the hidden anchor points in the base of the bag.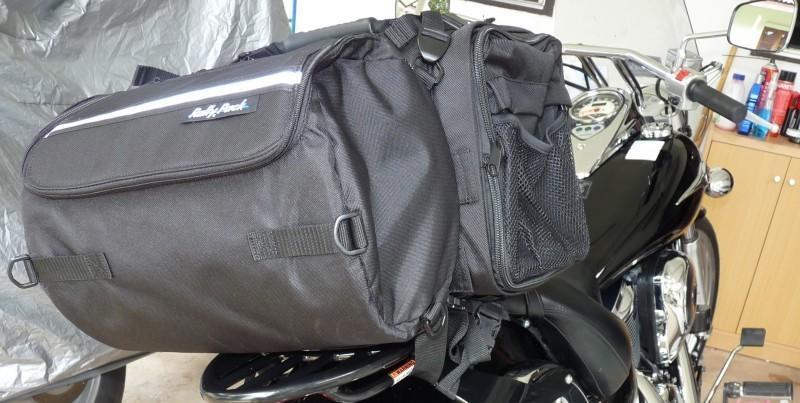 The tail bag attaches to the sissy-bar and main bag, and is stabilised by straps around the luggage rack bracket.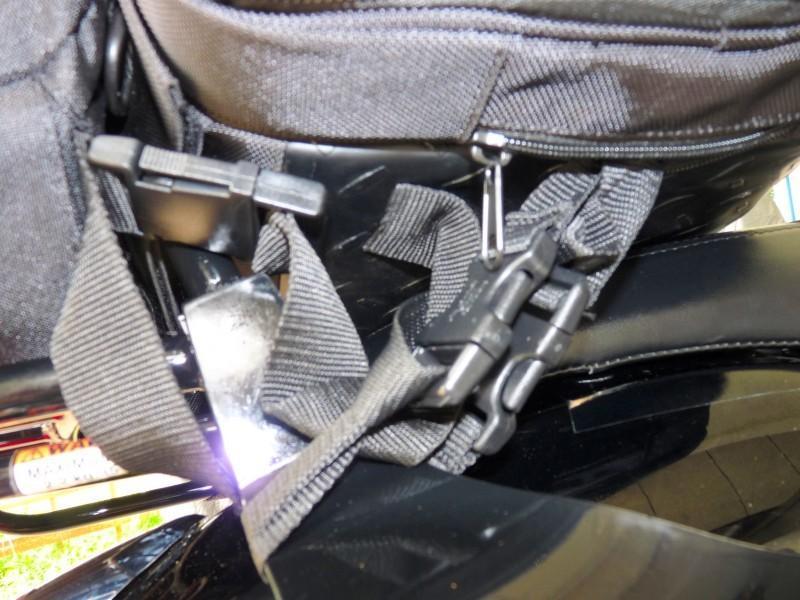 Strap anchors drop out of zipped pockets in the base of the bag.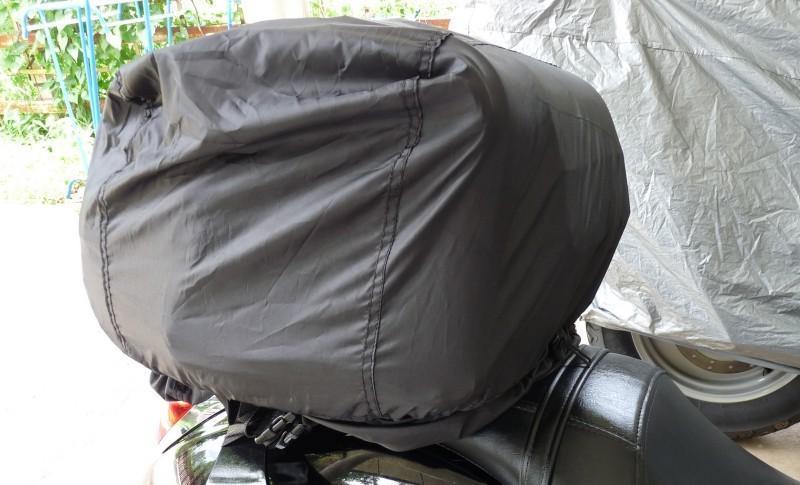 The rain cover is cleverly designed - it expands, but the base section will neatly cover Main Bag and Tail Bag!
Combined luggage accommodation potential is significant, in a smart, sturdy and practical package.
I'm impressed!!!
Price:
Main Bag US$79.94 and Rally Pack US$69.94
Source:
Ebay / Speed Addict Cycles -
http://www.speedaddictcycles.com/catego ... r.luggage/