This trip was done late October 2017.
Spent a couple late nights at the shop drinking beer and prepping the bikes for my first trip to Laos.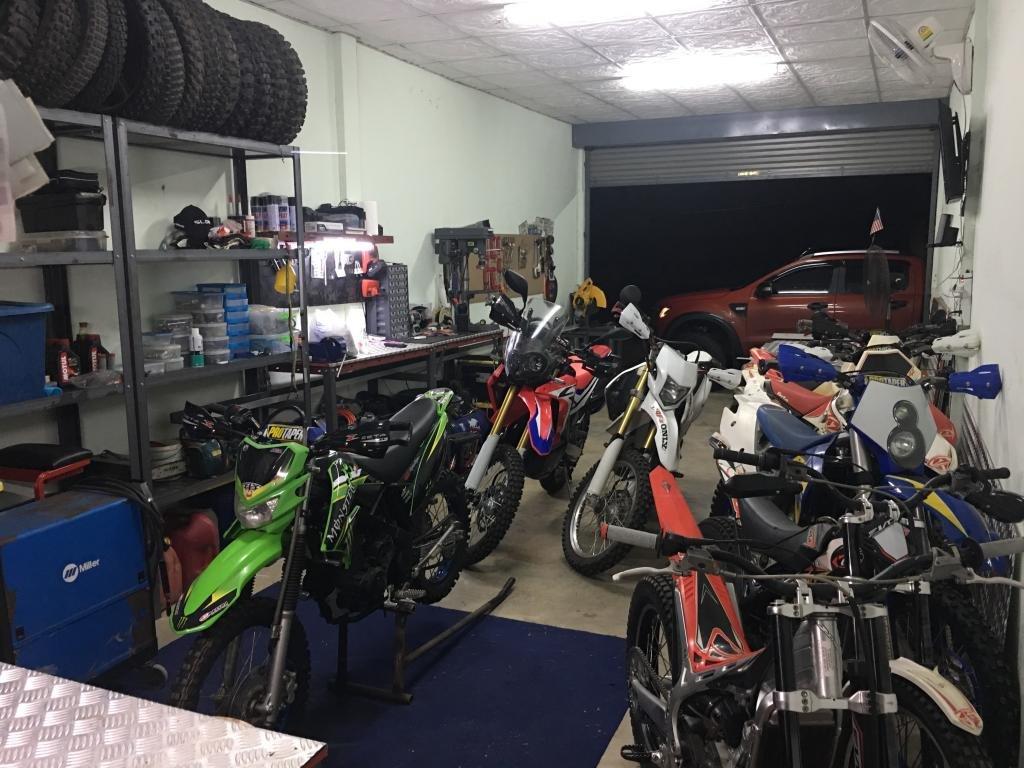 Rally received Twin wall Renthal bars, Zeta Rally hand guards, Auxiliary LED lights mounted on the bars, 13 /45 gearing, Gold series chain, Yoshimura full exhaust system, bung braised in the header for A/F ratio "tuning", Electronic jet kit, K&N filter air filter, oversized foot pegs, brake and shift lever, Auxiliary 12 and 5VDC power plug. Tidy tail LED license plate holder, Front and rear tires with heavy-duty tubes, bead locks and a few other things I'm probably forgetting. Suspension and engine mods will be done later. What a huge improvement for the big girl...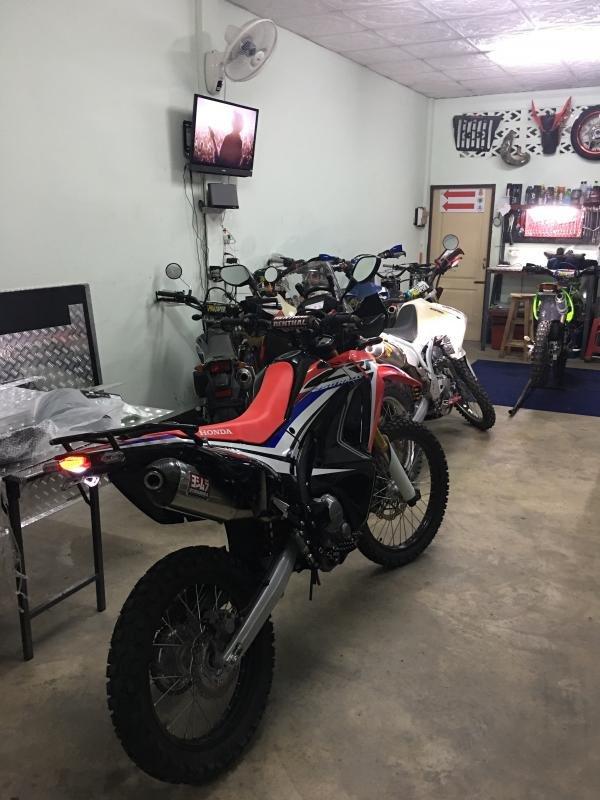 My CRF received a new chain, custom LED lighting setup "not pictured". Well worth the time and effort because we did quite a bit of night riding coming home. A wind screen that probably would work great for a shorter person but for me being taller it created terrible buffeting. Both bikes were fitted with the giant loop coyote bags. Absolutely loved the way they fit and functioned. Wish I would have taken pictures the second night but needed to wake up at 4am.