Administrator
Staff member
Subscribed
Jan 16, 2003
13,364
4,309
113
68
Fang
A new, good & funky place to eat at is Uncle Jack's Hideaway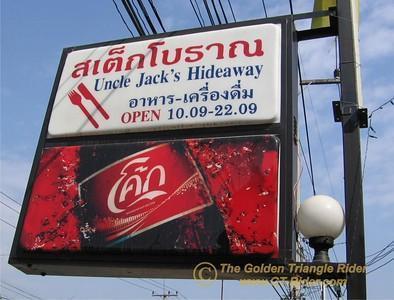 Uncle Jack is a great guy & has a sense of humour - note the hours of business.
Uncle Jack's Hideaway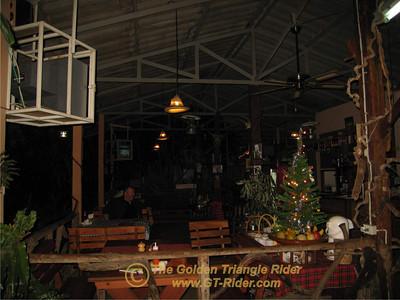 Uncle Jack & The SEO Guy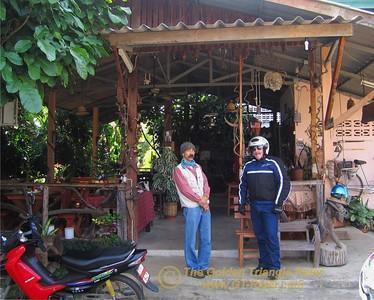 The SEO GUy was highly impressed with UJ's genuine moustache.
Captain Slash, what your missing out. 99 baht for a nice fish / beef / pork / chicken steak..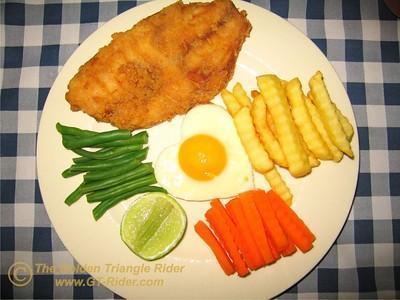 Uncle Jack's Hideaway is new - open only 4 months & is located 170 metres south of the old Ritzy Pub & Restaurant, on the Fang city map of the GT Rider Golden Triangle guide map.
I'd be inclined to check out the brekky at Uncle Jack's Hideaway too, as breakfast in Fang has always been pathetic. Tried a breakfast at the Tangerine Ville hotel this morning & it was ok for 100 baht, but I suspect UJH's is much better.