Hiya folks,
Every now and again, browsing the web for bikes, you come across something that really, really strikes a chord with you.
Awhile ago i found this;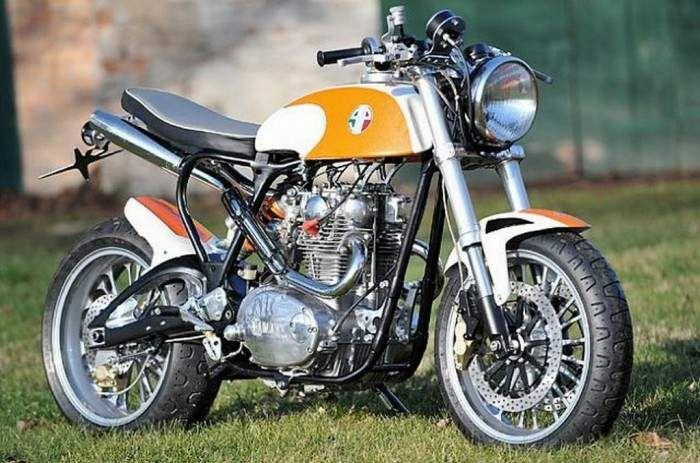 and every time look at it, it just strikes me as one of the most tasteful "old-to-new" rebuilds i've ever seen!
Pic found here.
Share your favourites ones please..
//