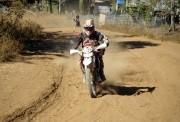 Mar 30, 2010
2,141
278
83
Interesting article in The Nation yesterday..
http://www.nationmultimedia.com/opinion/Ferrari-Magic-Carpet-and-Laos-development-30192308.html

Ferrari, Magic Carpet and Lao's development
Kavi Chongkittavorn
The Nation
Vientiane October 15, 2012 1:00 am
I saw a pit black Ferrari, plate No. Nor Por 8888, parked in front to Lao Plaza Hotel as I stepped out of a taxi last Wednesday night. When I asked about the mysterious owner, a door man answered quickly "I don't know." I repeated my question to the second door man. "Boh huu" - I don't know in Lao language, he said with an annoying face.
The doormen might not know who owns one of the world's most expensive cars, but they know that Lao will soon graduating from one of the least developing countries in the world. Every day, they have to open doors of fancy cars for their local guests who frequent this five- star hotel. After all, the country GDP per capita has risen three-fold from US$300 in 2000 to US$900 in 2009. It continues to rise up and has earned a nickname of new young tiger.
But to see something less fanciful and luxurious, one has just to take a short walk across the street.
Not far from rue Samsenetai where the hotel is situated, one literally can stroll through a time warp along the 100-meter street named rue Pangkham leading to the heart of this once sleepy capital city, the Nam Phu (or the Fountain). I walked pass Teng Liang Ky, the shoe shop that once fixed my old Clark shoe when I covered the Thai-Laos border in 1986. The famous tailor, Champs Elysee is still there. The shop, which could make to order a business suite for under US$50 back then, is still untouched by modernization and booming bars and cafes nearby.
Small boutique hotels, souvenir shops, cafes have taken up all the front shops. There are also many high-end restaurants along this narrow road. My favorite bookstore is no longer there. It has turned into Center of Culture of Vietnam with a large exhibition hall. It is one of several similar centers established in key cities throughout the country.
The Namphu is where one can observe the transformation of Lao society and economy. When Laos was liberated in 1975, the Namphu stopped spurting water. It was left abandoned without any care.
Over the years, several improvements of the landmark were seen with a park theme, beer gardens and many others. Finally, early this year, the Namphu has become the city's new trendy place for high-end dinners, young couples and expatriates to sip beer and order international cuisines along with a live easy-listening rock band, right in front of the colorful fountain.
For those who love the good old Nam Phu and garden atmosphere, the current sight is not a beautiful one. There was little trace of the old Vientiane that I knew back in 1984 during my first visit. Even the much dreadful 9-floor building belonged to former Ministry of Culture in front of the Nam Phu has finally received the much deserved renovation after 37 years of negligence.
One thing has stood unwavering against all changes is the beef-noodle shop at the Nam Phu's south side. I know the owner, Madame Thee, when her four children were little boys and girls. Back in 1980's it was a popular joint for journalists to converge and exchange notes as there were no cafes or bars or bistros.
Last week, as I walked through the fountain near the noodle shop, one of the children recognized and called my name. It was a delightful reunion. Like many other things, the noodle shop will be moved to a new premise nearby arranged by the new owner who has decided to build a hotel at the similar location.
Elsewhere in the capital, preparations are at full swing for the biggest event of all time in history of Laos, the 9th Asia Europe Meeting on 5-6 November. The capital's main airport, Wattay International, has received a complete face-lift and additional runways with US$37.8 million from China and additional funding from Japan. Traffic policemen are given new khaki uniforms.
The French President Francois hollande is the most prominent among the leaders and ministers from 51 countries from Asia and Europe who will descend over here for ASEM.
No wonder, the villagers of Nongdouang-tai in Sikhottabang district have their work cut out for them. They are working days and nights to weave the so-called magic carpet, measured 1.60 m by 2.39 m, to be used in the office of Lao president, Choummaly Sayasone, where prestigious guests of ASEM will call on him. The carpet is designed in a "khom xamnueua"—very intricate pattern comprised of threads of red, blue, white and dark yellow. Laotians are proud of this weaving tradition.
Moving away from the Asia-Europe nexus, Laos is also concentrating on the Asean Economic Community.
Vice Minister of Industry and Commerce, Siaosavath Savengsuksa said last week that Laos needs capacity building in human resource development to integrate with the broader Asean economy.
"We have not gotten all the objectives we hope for because of our inadequate human resource development," he opined. Laos' score card on its performance towards the Asean economic integration was among the lowest. For instance, Laos and Myanmar scored the same level at 40 per cent of the custom standard and trade facilitation. But in the non-tariff barrier, Laos scores above the average better than Indonesia or Malaysia, according to a mid-term review prepared by Economic Research Institute for Asean and East Asia.
Indeed, Laos has come a long way since the government announced the New Economic Policy or jintanakarnmay in 1986.
For nearly three decades, Laos has transformed from planned economy to market economy after it learned hard way that the old system failed to yield adequate agricultural products and promote industrial development. With such a system, technology transfer was hard to come by, except those from former Soviet Union and Vietnam.
Since then, Laos has move ahead with reforms such as price liberalization and reforms in agriculture, state owns enterprises, foreign exchanges, et al.
Economic progress has grown steadily followed the reform, which led the country to forge close economic cooperation with neighboring countries and growing contacts with regional and international trade arrangements.
So much so that now it is qualified to join the World Trade Organization which will be decided on 26 October when the 157 members will vote in its favor, ending 15 years of negotiations since Laos applied to join WTO in 1977 and its efforts to fulfill 263 questions related to Lao foreign trade practices. Laos has worked hard to earn its place in WTO. In addition, the poverty headcount ratio at national poverty line falls from 46 per cent in the fiscal year 1993 to 27.6 per cent in 2008.
Laos is aware that the country cannot depend on the investment focusing on only electricity and mining, which comprised 49 per cent of total investment in the last decade.
Although investment increased from US$4 million in 1989 to US$4 billion in 2009, average 173 per cent per year, Laos wants to see more investment in service and agricultural areas. Tourism has been given a top priority nowy. With more than two million tourists visiting Laos last year, potential for more revenue on tourism is huge.
With the Asean chairmanship in 2016, Laos is preparing itself to fully integrate with the economy of 620-million Asean Community. Lao government agencies are instructed to improve trade facilitation, customs reforms, the use and upgrade of ICT and other logistic sectors to ensure this ultimate objective can be attained.