It might not been as bad as in the northern provinces. However the Sangkhla Buri province is also affected by the forest fires foggy smoke.
The picture below has been taken 10th March from a bungalow overlooking Thong Pha Phum lake at 12.30 p.m. Usually there is a nice view over the lake.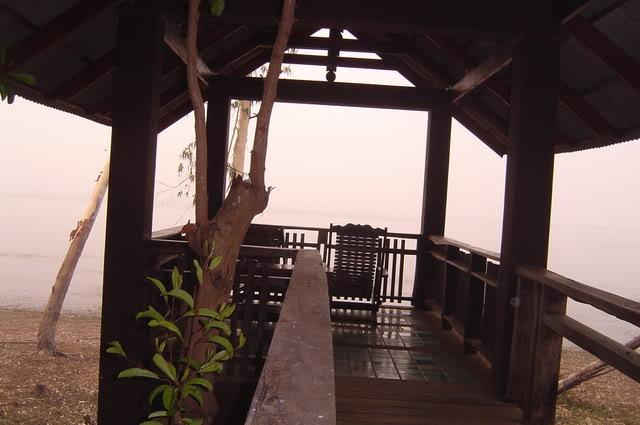 So now is not the best time to visit the area. For those interested to go at a later date the "Bansuan Thaveechaiphaphum" resort is quite good.
Nice bungalows with lake view around 1000-1100 Bahts.
www.thaveechaiphaphum.com