Kevin (fishenough) shortly before he broke my foot peg.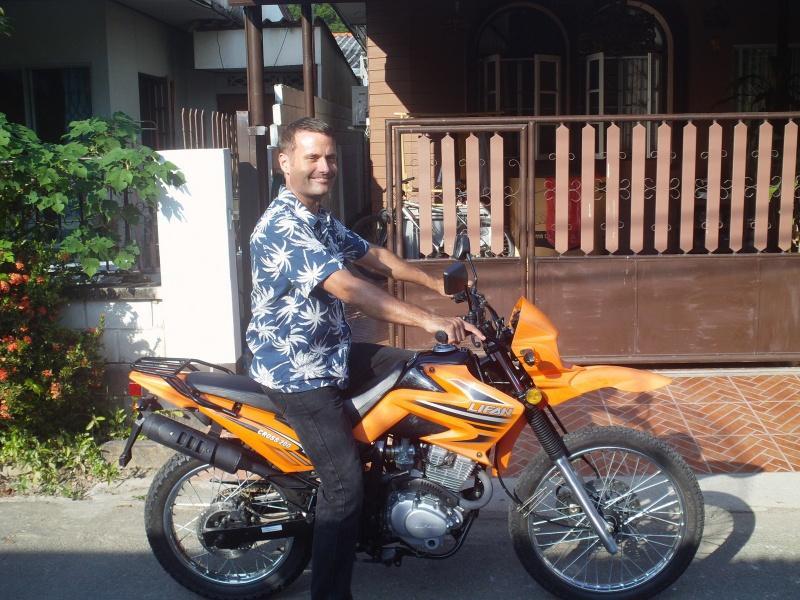 He was showing me how to test the suspension and "SNAP!!!", the left peg broke off. Closer inspection showed it to be an inferior weld. I brought it back to Lifan and they were more than happy and ready to replace with a brand-new peg. There was not even a hint of repairing via weld. Very classy.
I asked to have the old peg back, but they were sending it on to the Lifan manufacturer for quality control. That is a good sign!!!
PS - No worries Kevin! You probably saved my life! I had nightmares thinking about the
what-if
on a mountain ridge or the like. You the man!