It is officially for sale now, a XLR, 1995 for sale in bangkok. It has original greenbook. Comes with one set of on road tires and one set of off road tires.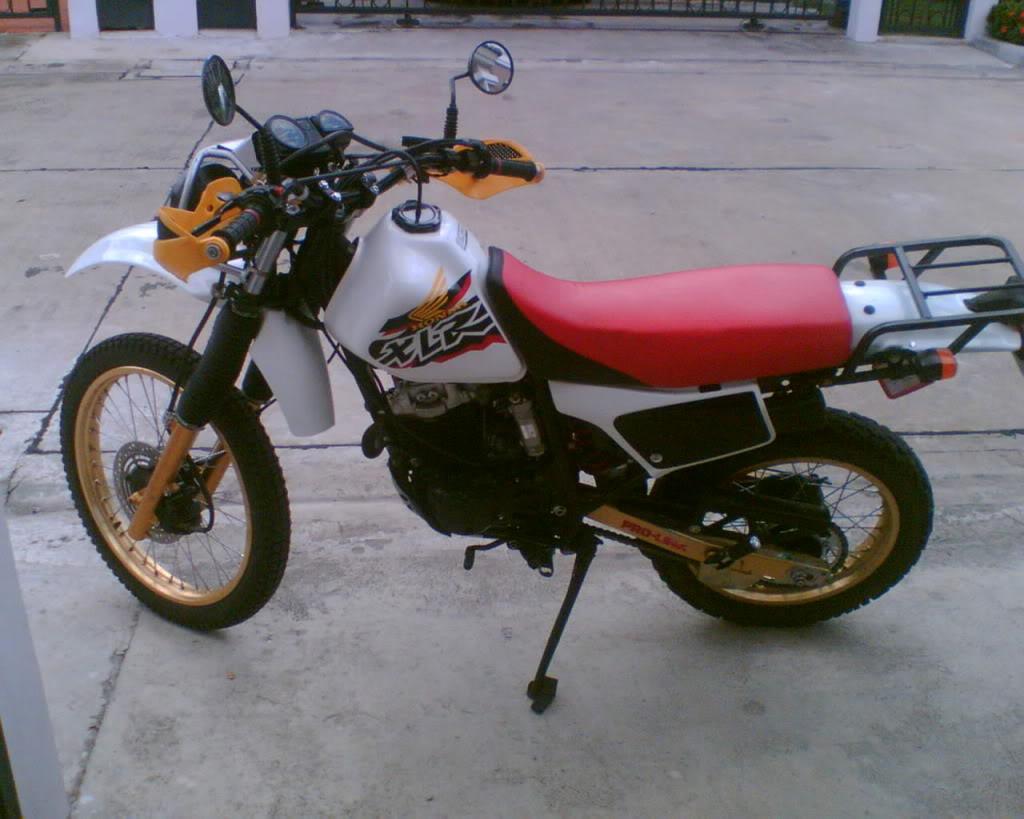 It has served me well over 5500 km with several trips to Cambodia and will be sad to see it go. I just bought new BMW F 800 GS so have to create space by selling some of my other bikes. Price is 55.000 baht. Insurance until October 2010. Bike is registered in bkk. PM if you are interested.
It is in the bike shop for last check up to assure it will serve the buyer. I will pick it up saturday morning early so interested buyers can come to have a look on saturday afternoon or sunday. Have 2 intersted members already so please check if still available before coming to have a look.
Bert on the bike