0
Staff member
Subscribed
Jan 16, 2003
13,947
4,920
113
69
DJI OSMO Pocket Gimball Camera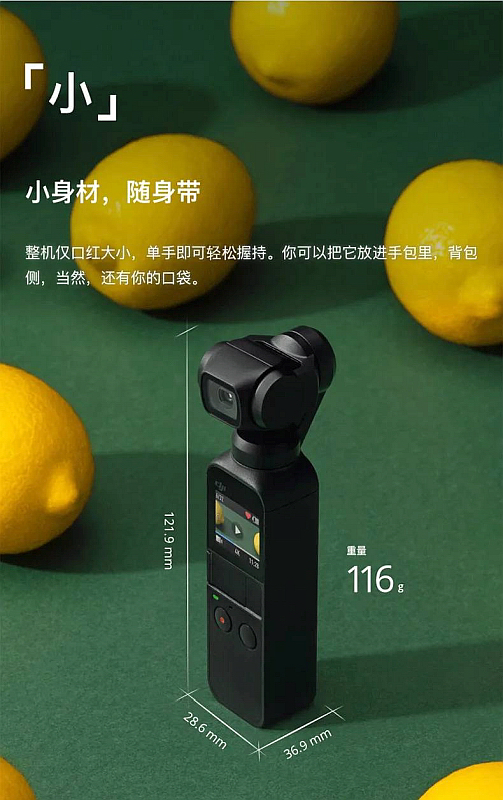 Price 10,500 baht. New
.
Price via Shopee in Thailand = 12,500 baht.
https://shopee.co.th/DJI-Osmo-Pocket-มีของพร้อมส่ง-ประกันศูนย์ไทย-1-ปี-i.34776037.1714354973
Steve in Chiang Rai is importing some from China.
Contact Steve asap if you would like some.
Stephen Prince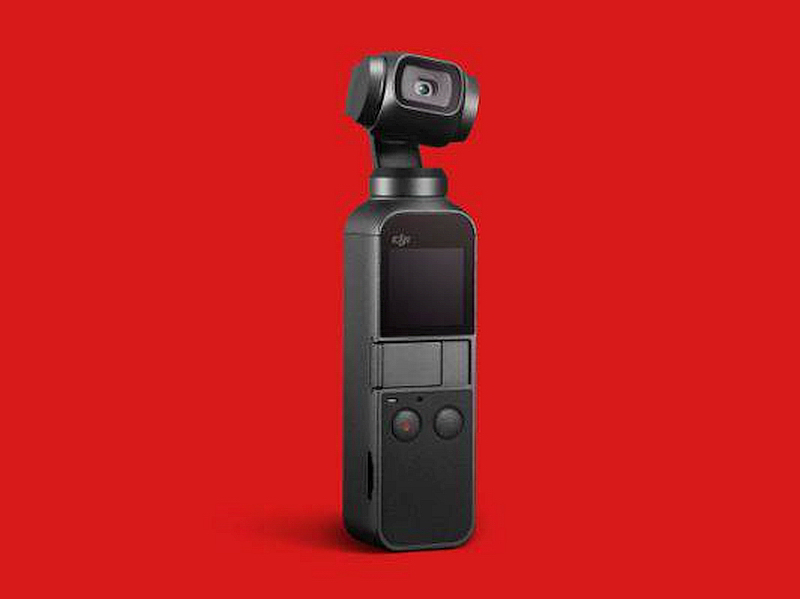 Highlights
Gimbal Camera with 1/2.3" CMOS SensorCompact 4.1 oz, 4.8" High DesignUp to 4K Video at 60 fps, up to 100 Mb/sConnects to Smartphone via Mimo App12MP JPEG or DNG Raw Still PhotosIncludes Lightning & USB Type-C AdaptersOptional Wi-Fi & Bluetooth MonitoringPOV, ActiveTrack & FaceTrack ModesStandard Time-Lapse & MotionlapseNightShot & Panoramic Modes
Features
The DJI Osmo Pocket Gimbal is a lightweight gimbal stabilizer and 4K camera combination that is compact enough to carry wherever you go. Weighing just over four ounces and measuring only 4.8" high, this all-in-one unit features 3-axis stabilization to smooth out your movements. The Osmo Pocket incorporates a 1/2.3" sensor and a wide f/2.0, 80° angle-of-view lens to record up to 4K60 cinematic video and 12MP still photos on up to a 256GB microSD card.
Use DJI's Mimo app and your iOS or Android smartphone to polish your footage with preset shooting patterns, camera motions, filters, and soundtracks. Connect the Osmo Pocket via the included USB Type-C or Lightning adapters to use your smartphone as a larger viewfinder with the Mimo app. Add the separately available Wireless Module for remote control and transmission. A Pro mode enables you to adjust the camera's ISO and exposure settings for maximum creativity.
Unlike a similarly sized smartphone, the candy bar-sized Osmo Pocket offers intelligent functions like Active Track, FaceTrack, and Motionlapse to create compelling, creative effects. Choose between 180° and 3 x 3 panoramic shots to capture wide landscape vistas. The FPV mode provides a selfie perspective, and NightShot can be used to capture moonlit or low-light scenes.
The Osmo Pocket's passive cooling system quietly dissipates heat, and a rechargeable battery enables the camera to record up to 140 minutes of 1080p video. Accessories like ND filters, a retractable extension stick, a waterproof case, and an accessory mount are available separately to round out your Osmo Pocket experience.
Note! The optional Bluetooth Module is required for Bluetooth and Wi-Fi connectivity.
Gimbal Features
Controllable range:
Pan: -230 to +50°Tilt: -95 to +50°Roll: ±45°Key Features
3-axis stabilized 4K camera in an ultra-compact, lightweight form Capture up to 4K60 video and 12MP still photos Use with the Mimo app for Active Track, Face Track, Motionlapse, and other creative functions Links to your iOS or Android smartphone via the included Lightning and USB Type-C adapters Connects to use your smartphone as a larger displayEmploys a 1/2.3-inch sensor and an f/2.0 aperture for crisp, vivid 80° FOV images Rechargeable internal Li-Po battery lasts for up to 140 minutesUp to 100 Mb/s bit rate. Records to up to a 256GB microSD cardMimo App
iOS
Requires iOS 10.0 or later and is compatible with:
iPhone XS Max / XS / XR / XiPhone 8 Plus / 8iPhone 7 Plus / 7iPhone 6s Plus / 6s / 6 Plus / 6iPhone SEAndroid
Requires Android version 5.0 or later and is compatible with:
A comparison test