As I'm moving from Thailand to Laos and getting a bigger bike, I intend to sell my particular custom-made Sonic.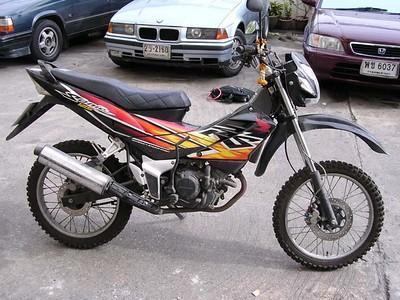 It is a handy and reliable bike for all terrains including rough trips off the beaten tracks. It is nice for anybody who likes driving in cities as well as off road without the need to buy two bikes.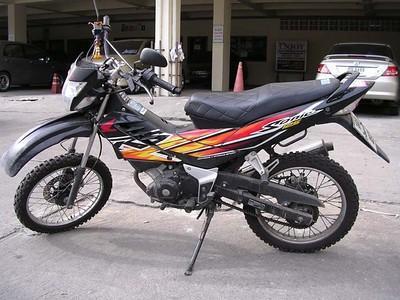 A shop in Bangkok customized the bike for me changing the shock absorbers (higher), tires (studs), the handlebars (long), and the fenders. The bike is very capable to go off road. Please contact me if you want to see pictures.
The price is 29.000 THB !
Honda – Nova Sonic RS Super 125
-Year: 2005
-Km: 11.000
-Cylinder Capacity: 125 CC
-Transmission: 5 Speed
-Clutch Type: Manual
-Engine: 4 Stroke, Water Cooled
-Complete Registration Papers
-Tax + Insurance until May 2008