Administrator
Staff member
Subscribed
Jan 16, 2003
13,363
4,308
113
68
FIELDSHEER TITANIUM AIR-3 MESH PANTS WITH INSULATED LINER
http://www.fieldsheer.com/site2009/IE/p ... shPant.htm
Just arrived from US of A & unfortunately I got the size wrong - too big for me.
SIZE 40 3XL Farang size. (Should have been 2XL)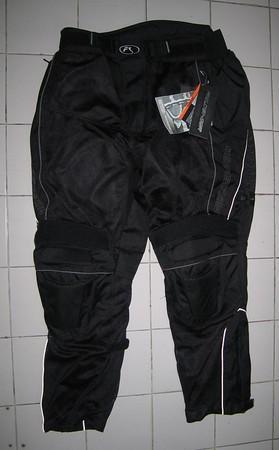 • Ultra-breathable, abrasion resistant ballistic nylon and FS Polytanium mesh
• Ballistic nylon in protective areas
• Anatomically fitted for the riding position
• Multi-stage leg volume adjusters for a custom fit
• Removable quilted insulated liner
• Removable CE armor equipped in the hips
• Adjustable and removable CE armor in knees
• Reflective Phoslite
• Elastic waist
• Velcro adjustable waist
• Velcro front zip closure with flap
• 2 front pockets
• 8" waist zip connector (attaches to Fieldsheer jackets)
I ordered these for riding during the cold season in Laos & reckon they are going to be magic, when they fit. Use the liner in the morning & zip it out at lunch time.
Removable quilted insulated liner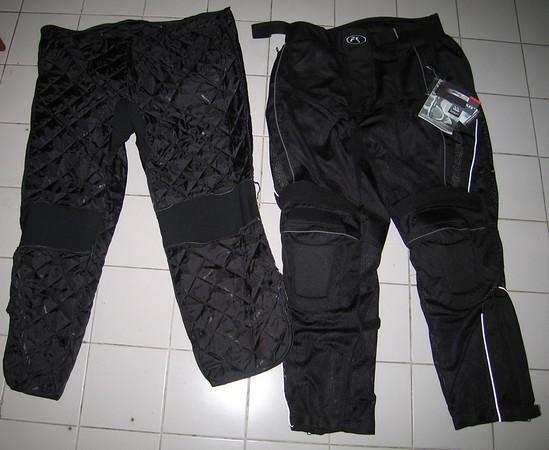 Liner on the left.
Cost me 5,178 baht including postage & duty.
SALE PRICE: 5,000 baht.
I will try again & order another pair 1 size smaller.