This is the trail Auke was asking about - I couldnt find his post - so I'm starting a new one.
So Auke gets me this old newspaper clipping about this trail. All I did was look at the vague map to see what my landmarks would be. I took a better look the night before I was to head out. The article said that its a "old drug smuggling route" that only locals still use it and NOT to go alone, and NOT to drive at night. I just want to put that out here. I didn't see any danger in it, but then again I'm oblivious to many things. Everyone kept asking me how many people were coming and were shocked when I said I was alone.
So anyways - >
Here's the deal. I started in Pai and did the "Pai - Wiang Heang expressway". The conditions of that trail are really improving, but with so many people using it, riders and locals. Its just not smart to go too fast.
From Wiang Heang the article said you pass though a Lisu village. I thought it was that little leg on the MHS Loop map that connects to the Ban Ngoo trail. So I started there. When I got to the village and asked about Huai Nam Dang the girl pointed up the mountain at some small foot paths. It was very steep, moist and slippery at first. then turned into a pretty cool single track. Being alone I didnt go too fast. Some of the ledges I rode on had steep drop offs. I was thinking if this was the trail that it defiantly had been overgrown since the article was written.
The Single Track from that village - looks easy from here, but getting to it was a bitch. Pack your balls boys.
Turns out that trail connected the the main trail. If I hadnt turned off for the village and bared right before the river I would have been on it. Then my damn muffler fell off so I decided to head back to WH to fix it first and also get the proper trail logged on my GPS. So after a quick fix with my belt I got it fixed right at a small bike shop.
Quick Fix and I'm off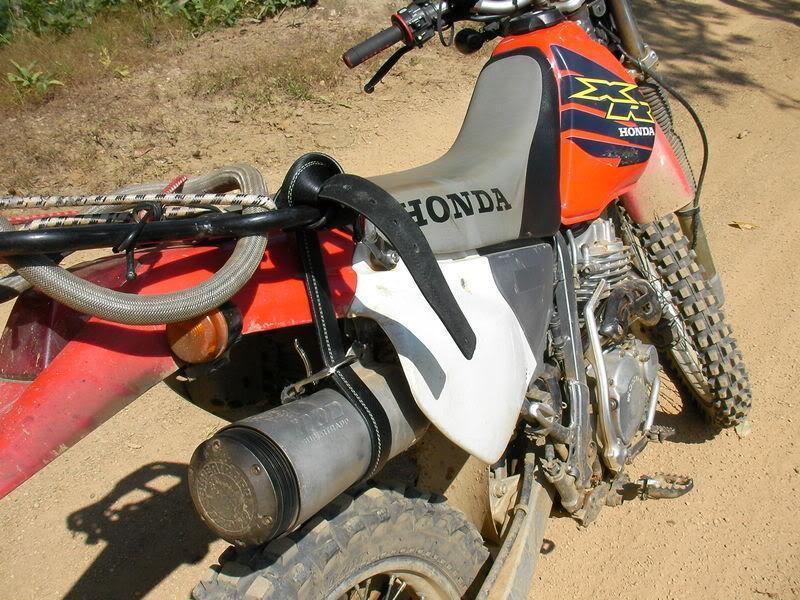 The trail its self was a wide jeep trail. Suitable for a 2x4 in dry season. A few tight squeezes and a river to cross that has a blue water pipe you'd want to take care in not breaking it. For bikes they have little bridges off to the side. Sammun was a cool village. The biggest village I've ever seen. Like a small city. the waypoint I have marked as "camping" is also a check point, w/ armed guard. They were a bit sketchy there. Probably have a "side operation" going there. So I would recommend just telling them where you're going and pass through the gate.
Approaching the Water Management Unit in Huai Nam Dang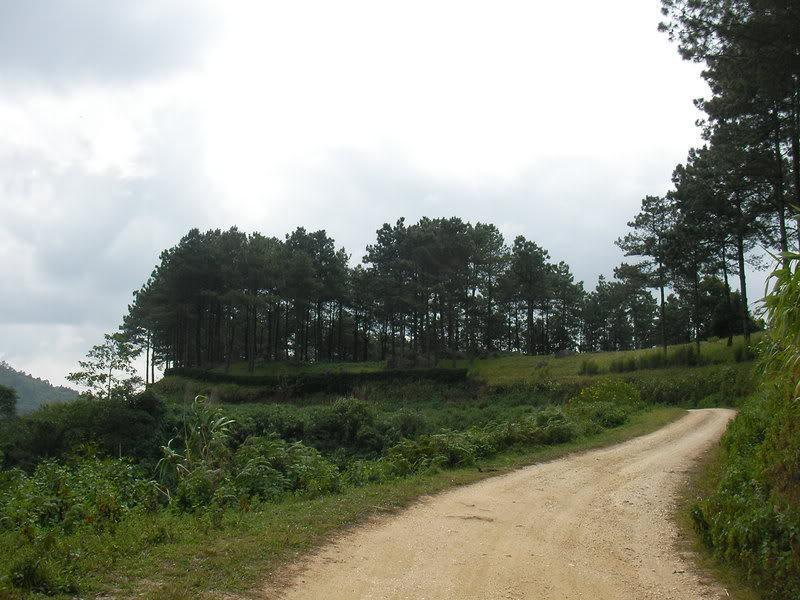 Then I went on to Muang Khong. That trail was OK at first then had a bunch of small streams to cross with LOTS of sand. No real need for a GPS there. Just follow the power lines. They cut over the trail. If you can see then you're on the right track.
Dirty
Link to GPS and Google Earth Files - if asked for a PASSWORD "DIRTY"
Any problems with the link email me.
http://www.uploading.com/files/CR9E7H3I/HUAI_NAM_DANG.zip.html
WORD