Administrator
Staff member
Subscribed
Jan 16, 2003
12,803
3,320
113
67
Just a brief update to let users & sponsors know that GTR is still ticking over very well.
Currently we are sitting on 200,000 visitors a month & expect to hit 250,000 by the end of this month.
Roll on high season...:thumbup: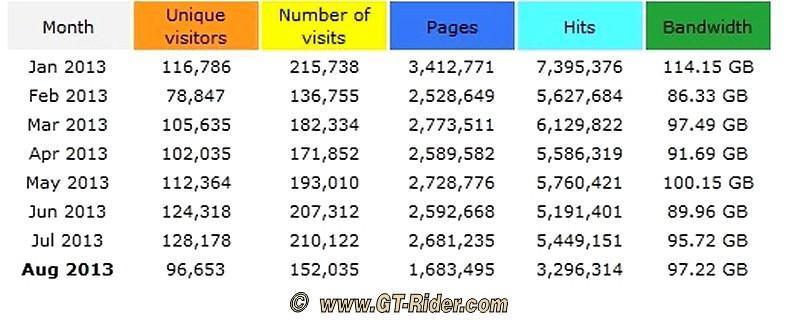 GTR is not only the forum, but
www.GT-Rider.com
where you can get the best info for motorcycle touring in S E Asia.
And if you're new or not sure, start here
https://www.gt-rider.com/thailand-motorcycle-forum/showthread.php/25861-WELCOME-Important-Read-this-first
!
Thank you one & all for your support.