Oct 15, 2006
1,689
6
38
55
Ok guys& Girls,,back to writing part 3 on our funny tour.
So After delicacy of pig stomach and some coffee to me and peter and new technique what I showed to peter regarding instant coffee, I find instant coffee to be a bit bitter for my taste so to get is taste less bitter some one told me some time ago that when you put coffee powder to your cup, add just a drop of cold water in there and mix it just so all powder gets wet, then add your choice amount of hot water and enjoy,,less bitter instant coffee.
Down back to Mae Sariang and on the way down I found again how beautiful scenery here is.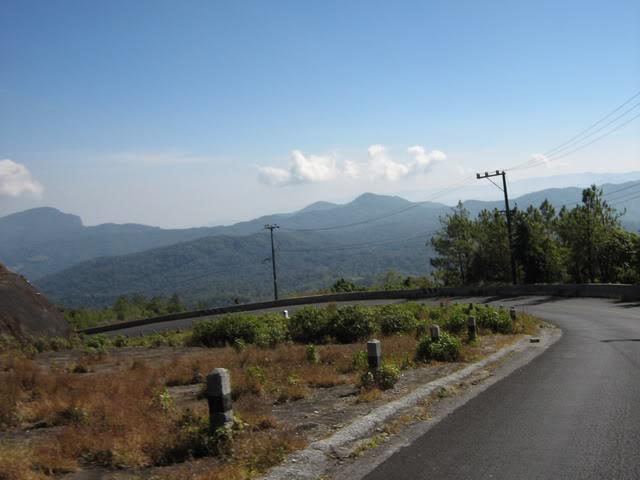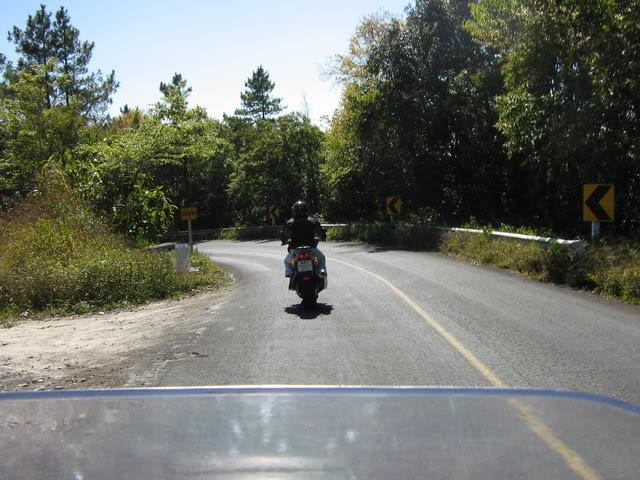 Cached Peter later on and John were speeding ahead…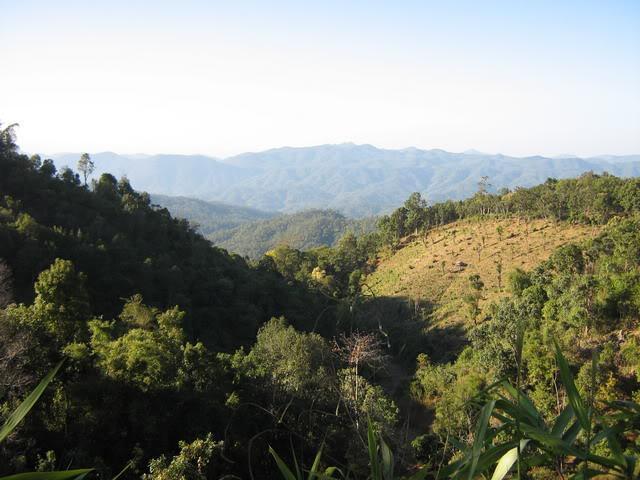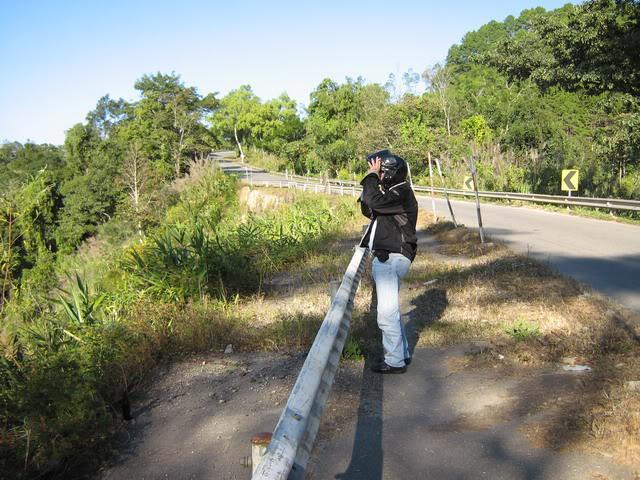 Again sopped to take some more photos, like haven't took enough already (There is never enough photos)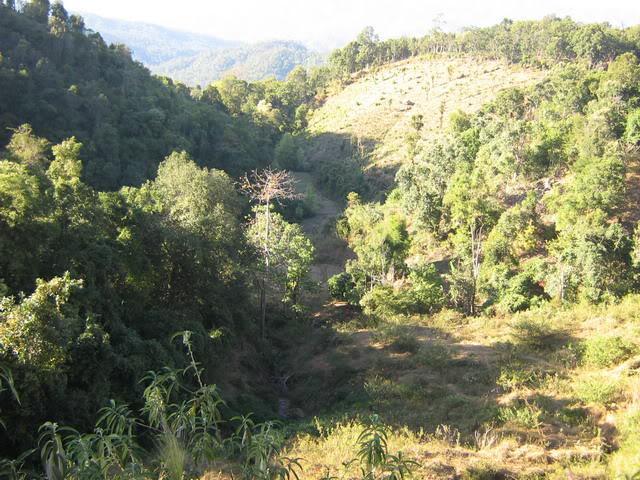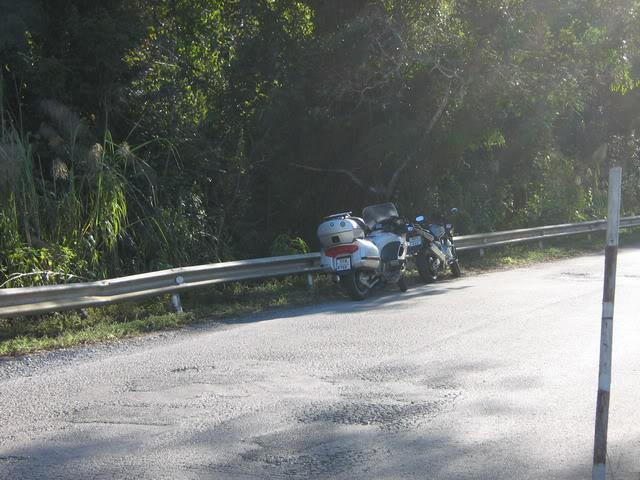 Gave some rest for brake pads…(and more pictures for me)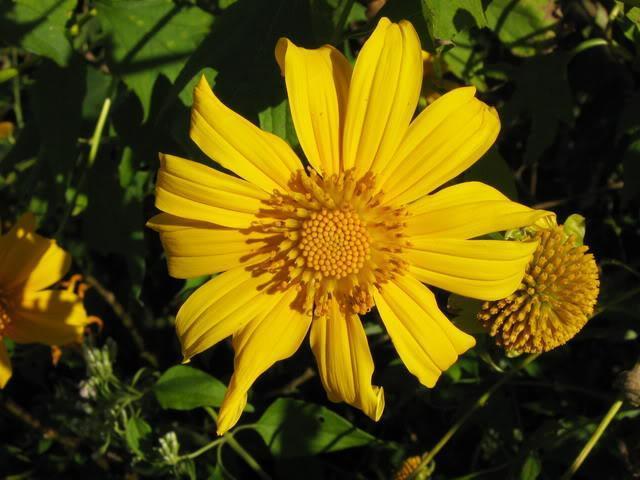 I recall John to asked from me earlier where was that sun flower field,,im sure her was speeding beside these, there was unfortunately only few in full colors but they where pretty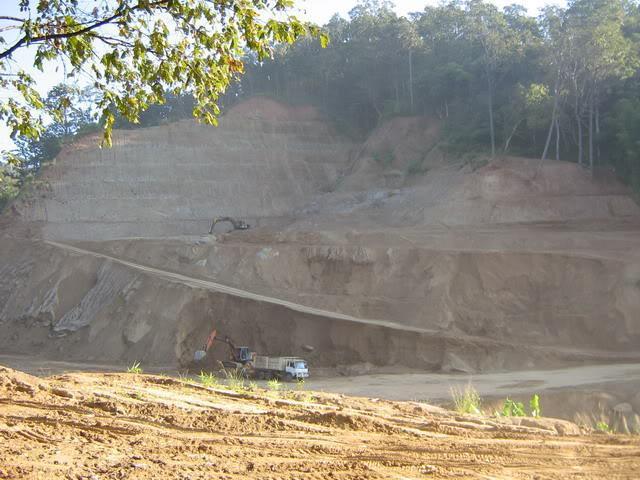 Here is something what I had to stop and wondering what they where doing, so if some on know what is going on here please let me know, this is just before arriving Bridge leading to Mae Sariang on the left hand side.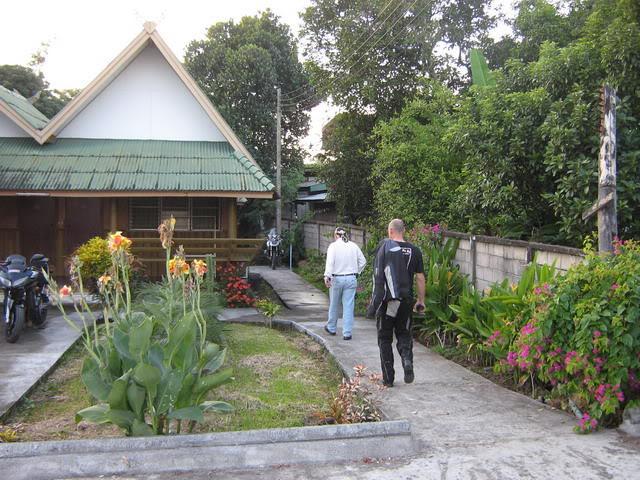 Arrived to Hotel and hey, It's john here,,,he was speeding to meet BM boy's in the town,,, in this time we are only 3 left as Eddie and Thawee left to MHS early in the morning.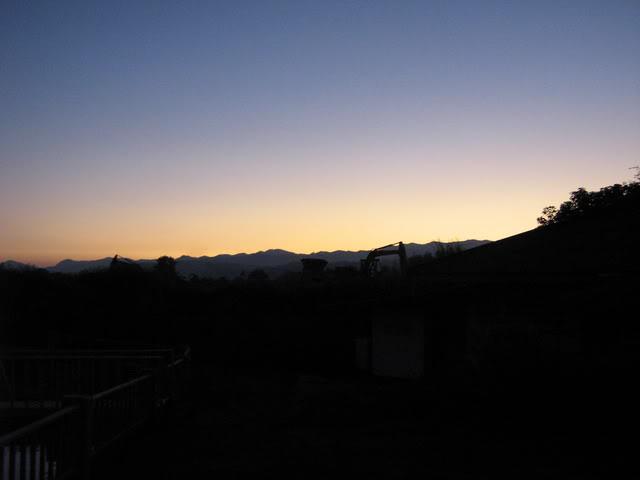 Evening picture. In this night when we where having dinner and Peter Beer,, 2 guys arrived looking like those guys have traveled a lot,,,Later turned out that it was our already mentioned Stefan & Anton, so next few days we going to be riding together towards to Chiang Mai, they where we exited to hear about MHS loop and they already knew about CM bike week so they are heading to there as well.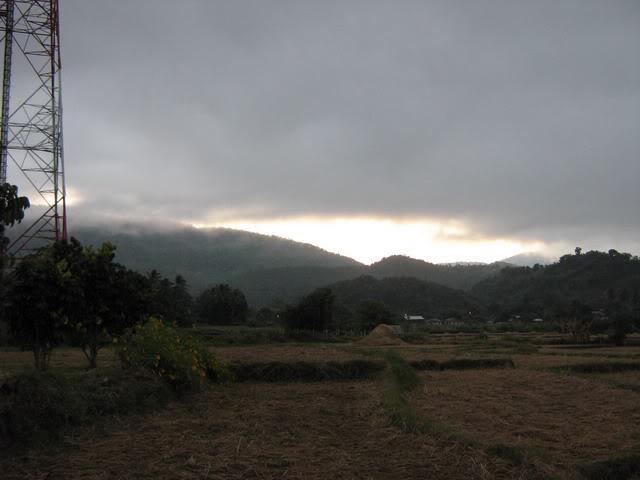 0651hrs next morning and it was cold like back in old day is Finland, only snow was missing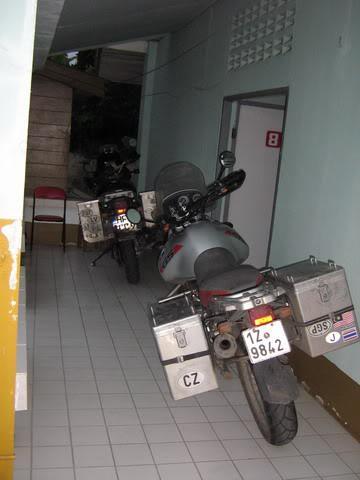 Stefan & Anton's bike nicely parked to door steps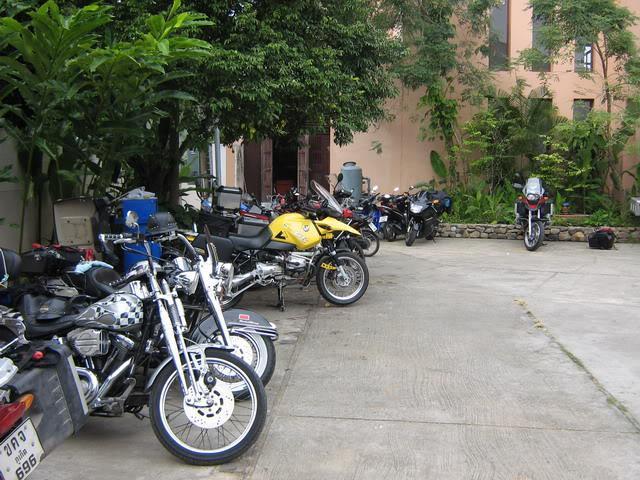 BM guys, note the yellow BM that is been driven from Phuket, before it broke down night earlier and was taken to here by pick up.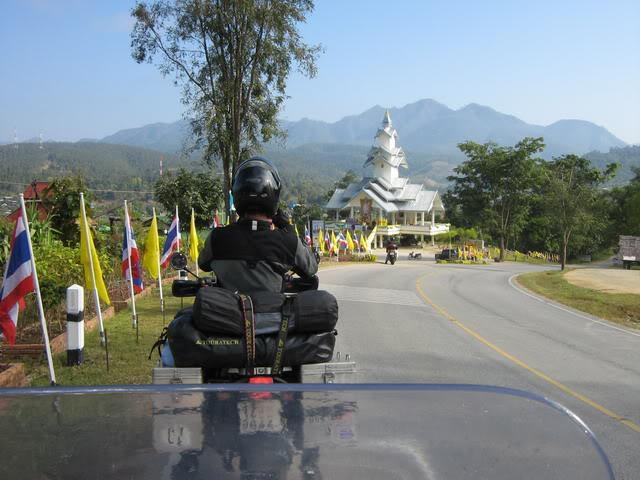 So off we went, Anton take some memories from Thailand for his photo album and notice no picture from BF,,how come I have forgot that on,, I better put reminder to my phone for trips to come.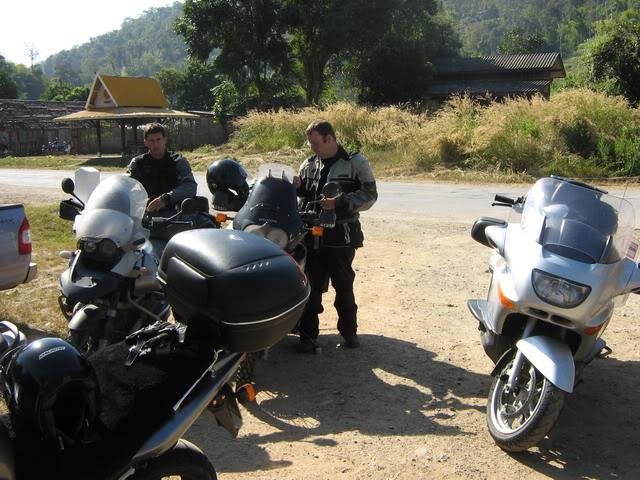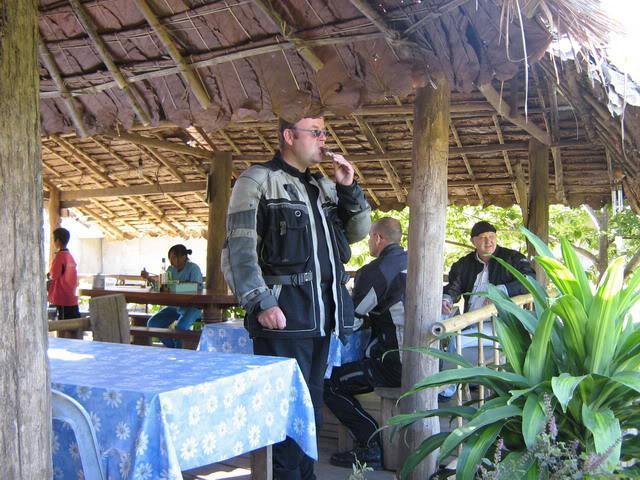 Coffee stop by the some river, and there was some school sports day but as soon we stopped there some of the kids run to look who are we and look our bikes.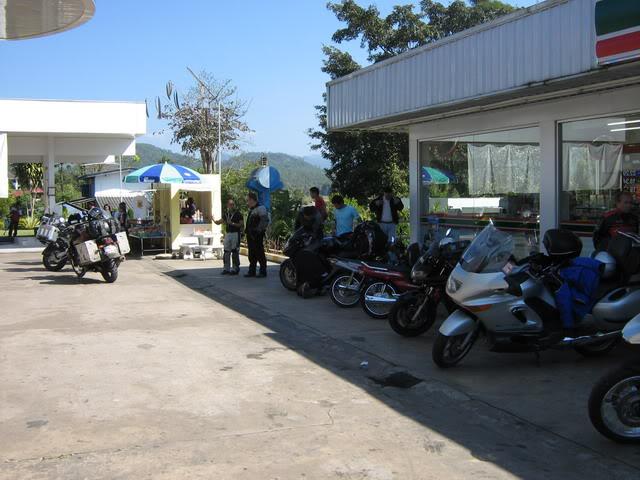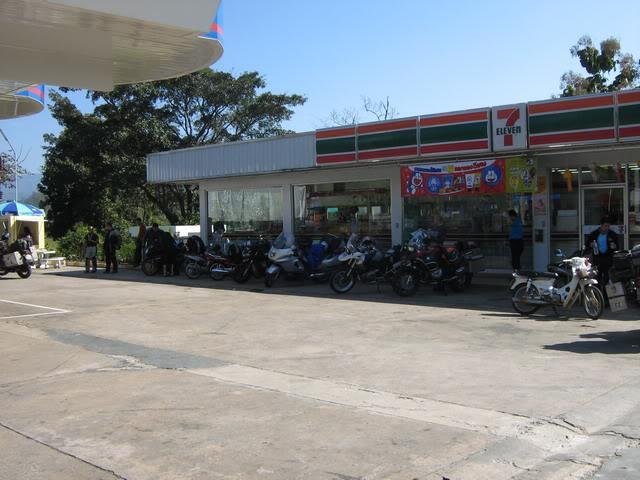 Khun Yuam junction we met BM guys and Peters favorite F800GS girl,,sorry bike. Also we where planning to meet Beat "Beattheswiss" on here as well but either we where too fast or Beat ride nice and slow,,,it took long time and after while waiting we left and of course pop in to them just outside KY town and stopped briefly say hello to him and his lovely wife.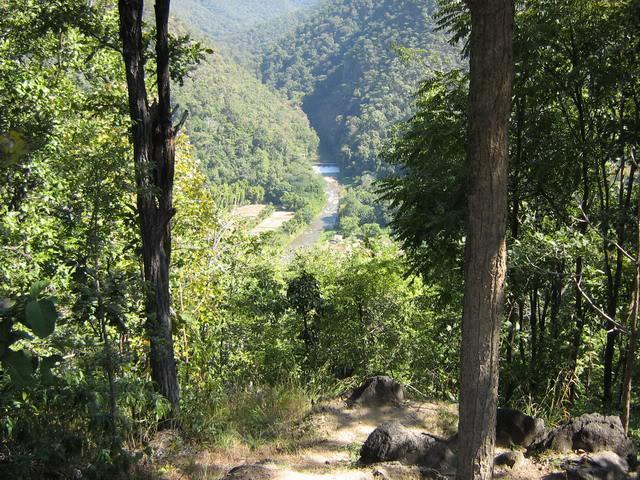 Then we stopped on this lovely spot to take photo and John has in some weird reason fall back and we where waiting to him so up as well so we left bikes close to road side, also met again Anton & Stefan here as well,,, they left earlier and planned to go and look hill tripe's.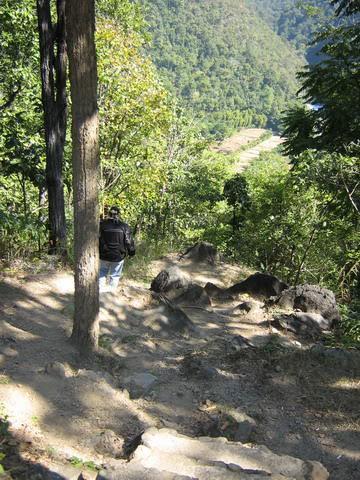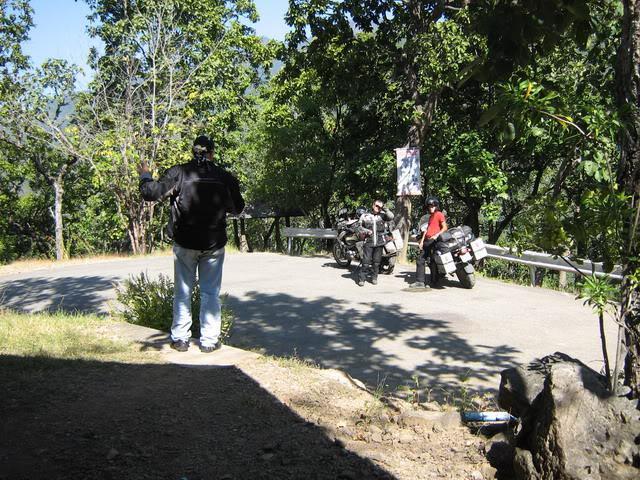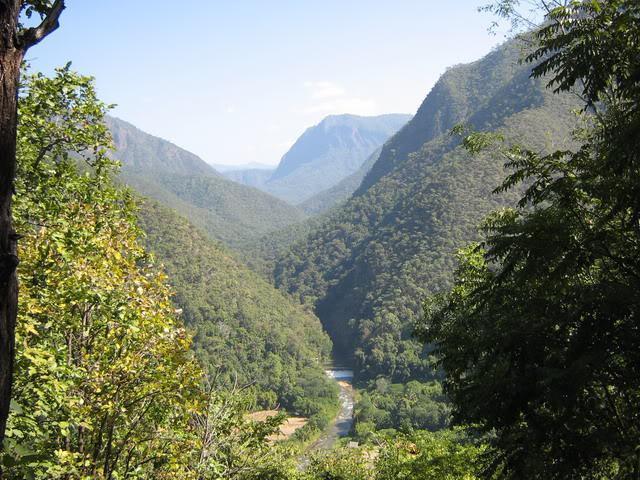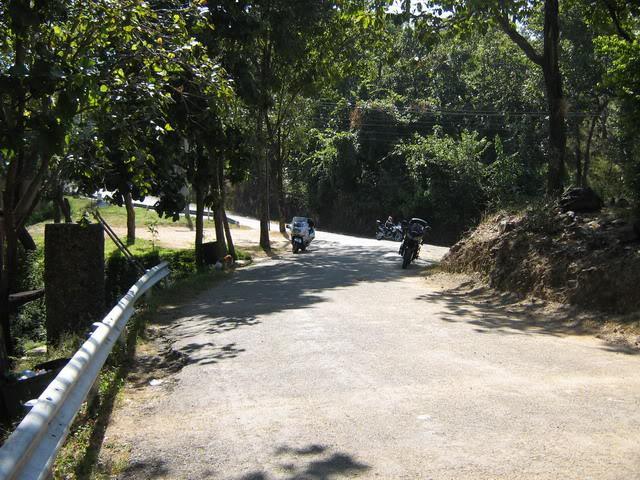 This is LAST picture from John as he just speeded and took of and we didn't hear from him almost 3hrs when peter and I planned to go local Police station and report him as missing in somewhere, later he sms that he has abandon us and was on the way to CM, oh well,, we are down to 2 now and droved to MHS where we met Thawee and Eddie and his missus.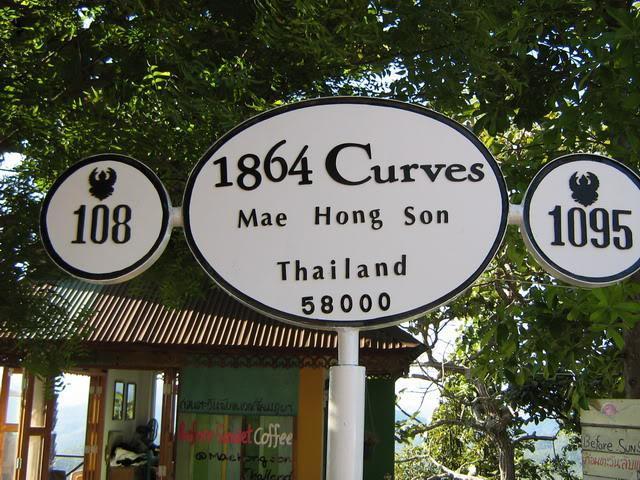 So I did this, my first time but can believe not last as long I live here.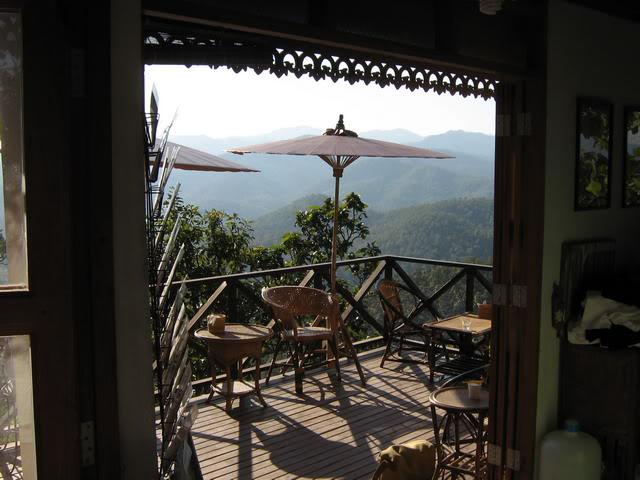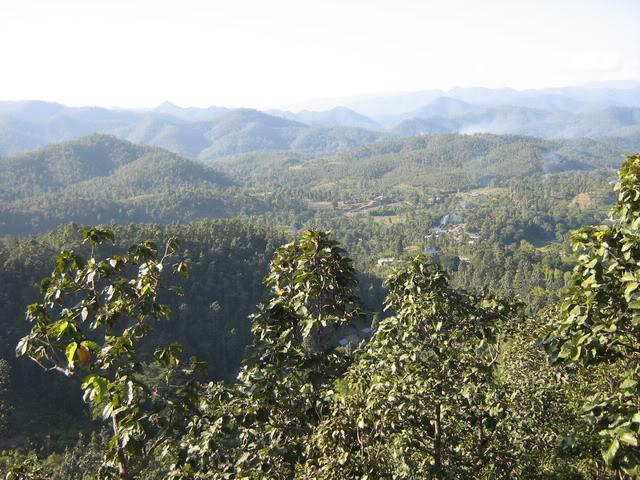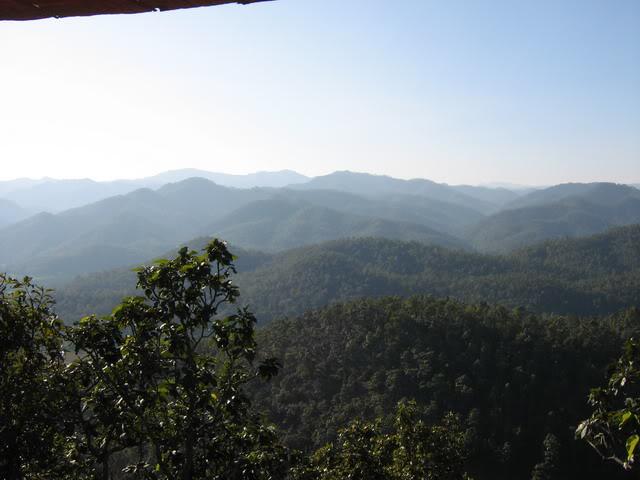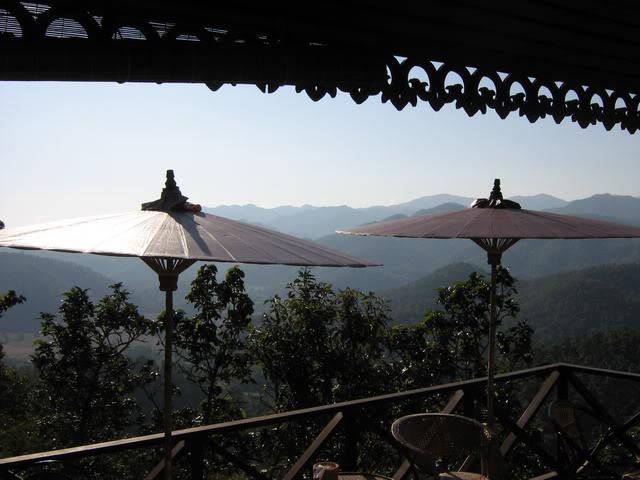 Place called before Sun Set coffee, and it's top of the mountain behind the temple in MHS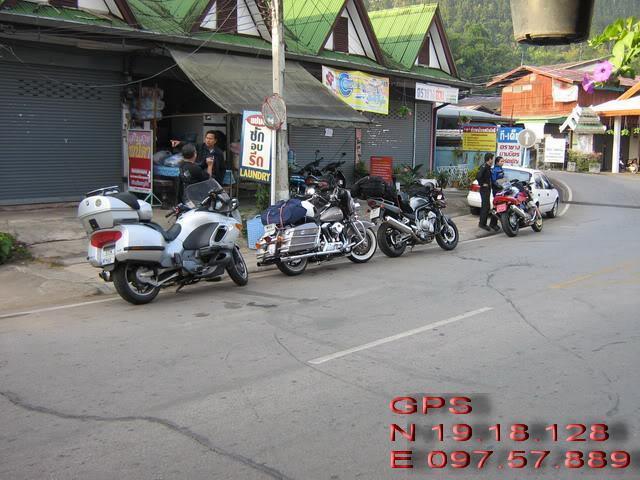 Again next morning and time for BF in MHS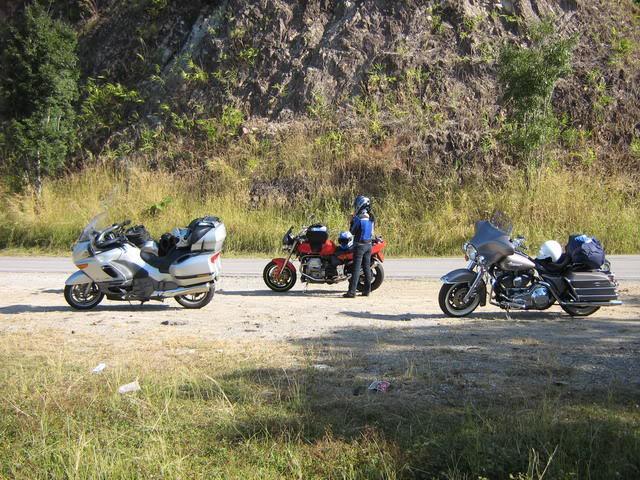 Smoke brake for boys and pictures for me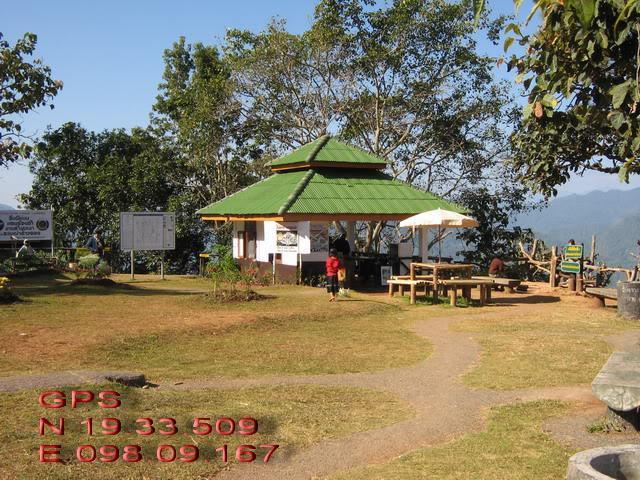 just after abt 500 meters from last place we stopped for coffee for this picture perfect place and I have to say, that cup of coffee what this hill tripe makes is on of the strongest I have drank in LOS.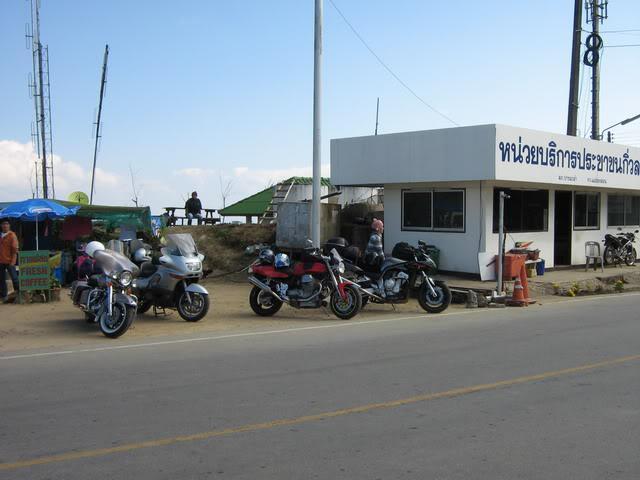 Then we stopped on this place and in some reason it was soo windy and cold there that I forgot to take GPS coordinates, and it was packed with Thai tourists and quick look on the vans plates, noticed that 99% of them from bkk.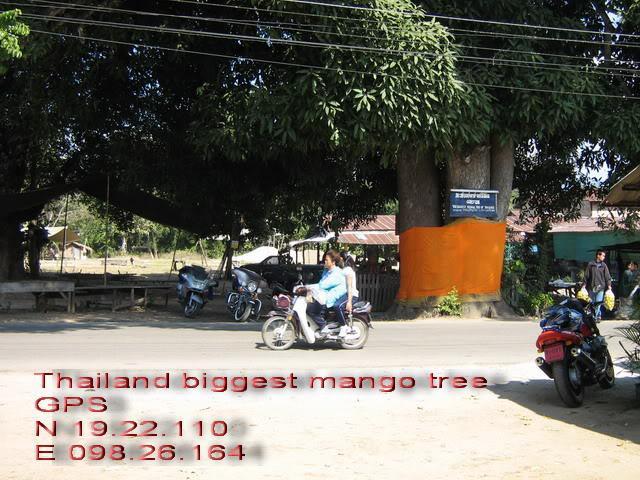 Sign said, Thailand biggest mango tree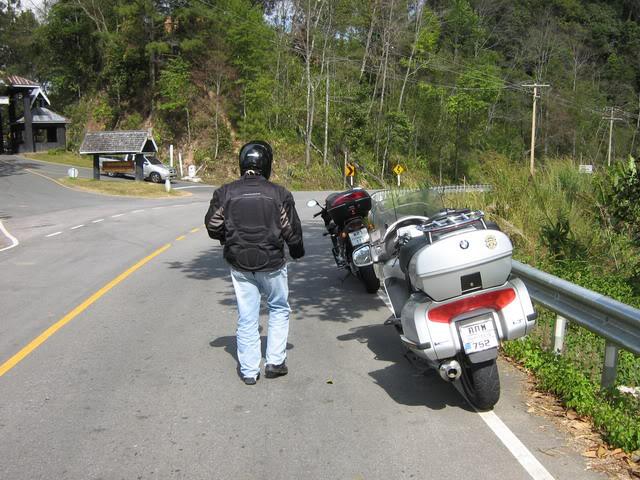 So it was time for other joint, sorry, cigarette pause.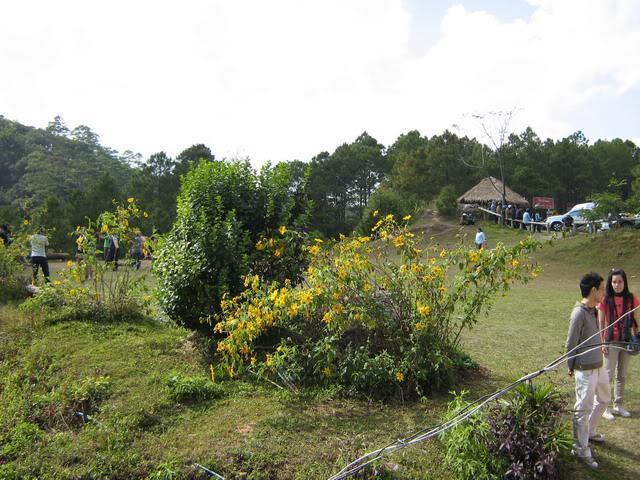 Then we stopped for a coffee and pop in to some interesting bikes and bicycle guys.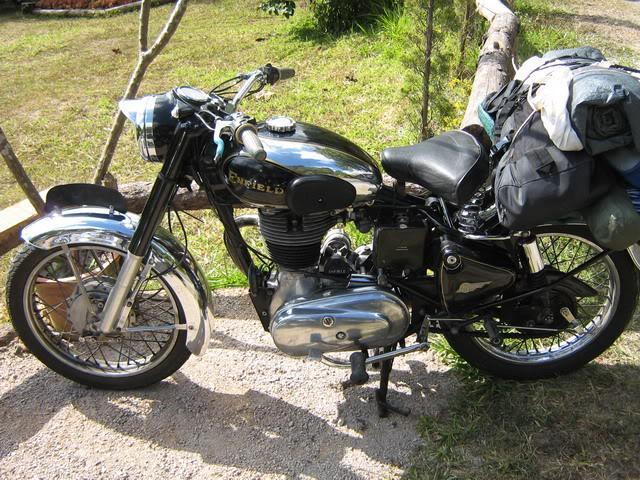 Royal Enfield, driven by group of Thai guys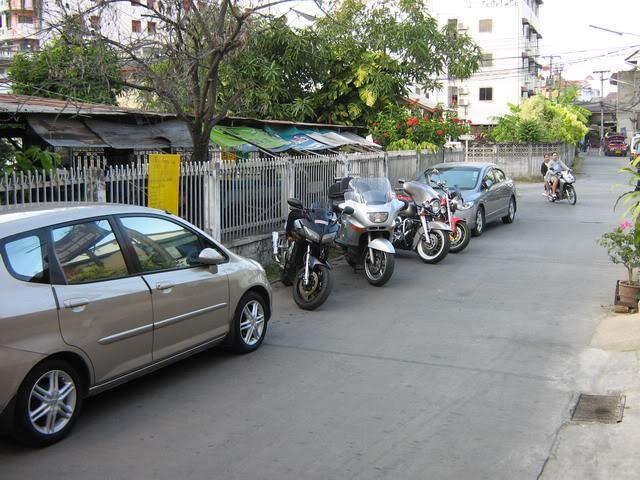 Finally Chiang Mai and Rux thai hotel.
Bike week was bit disappointment from my side, did not find what I was looking for and like many people pointed out, not much of accessories except in HD booth.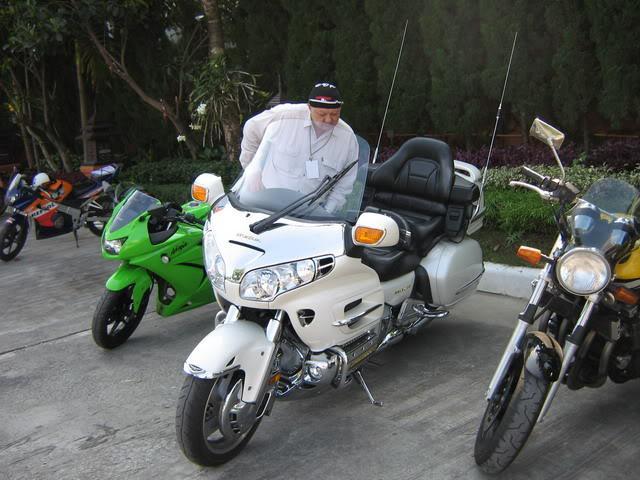 "Too many Buttons and switches"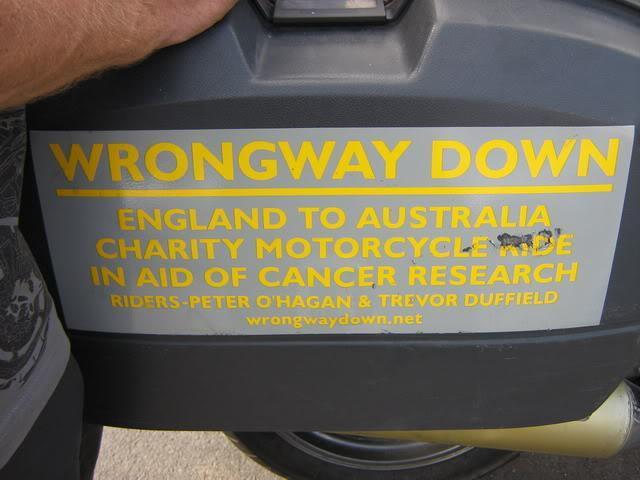 Also met this funny guys,, "Something in this sign tells me that I saw something like this in somewhere,, but cant remember what was it,, "Alzheimer kicks in"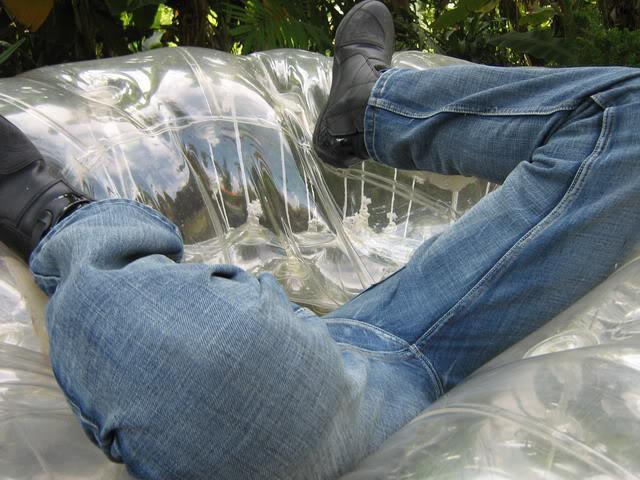 Trent stuck upside down inside this Zorb ball in X-Center so I had to help him out from there,,,this guy get him self in trouble where ever he goes or what ever he does,, will be proven shortly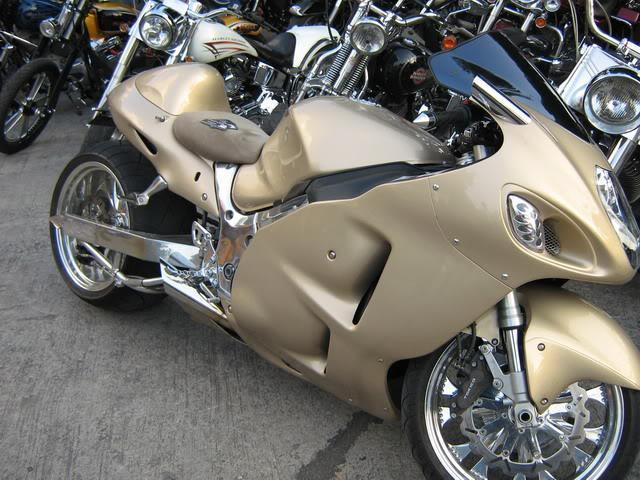 What can I say,, if 300+kmh is not enough for you is there any other legal road bikes available for Thai roads….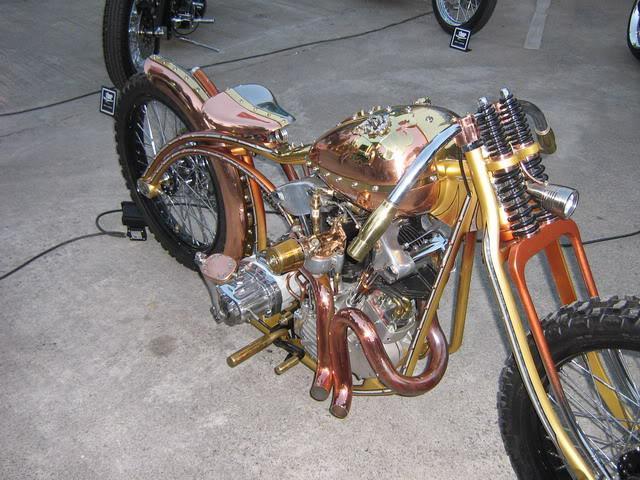 and this bike don't have brakes at all.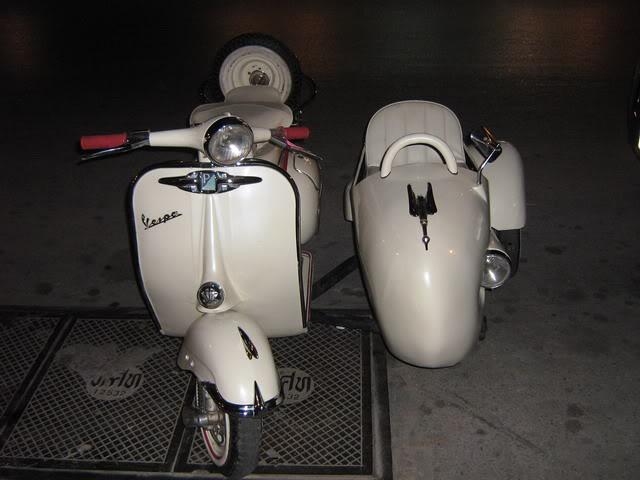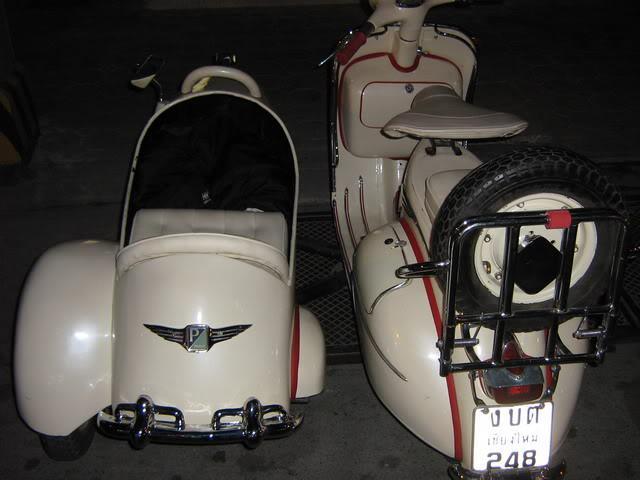 This funny vespa was found in the evening when we came back from CM night market.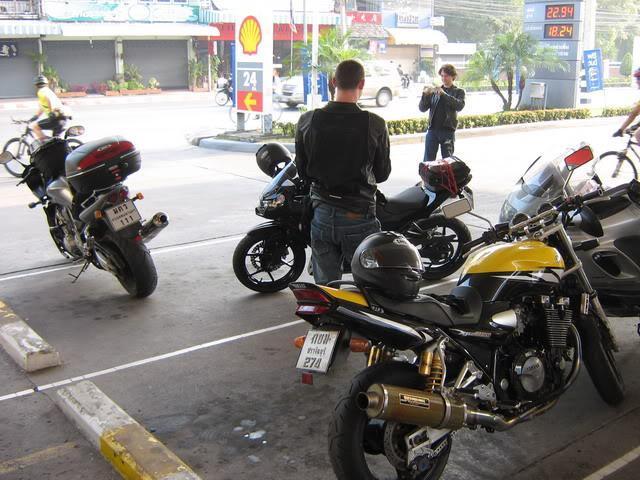 Then we hooked up with more speed demons…Tony + Family with support vehicle, Trent and David and his lovely wife Mai.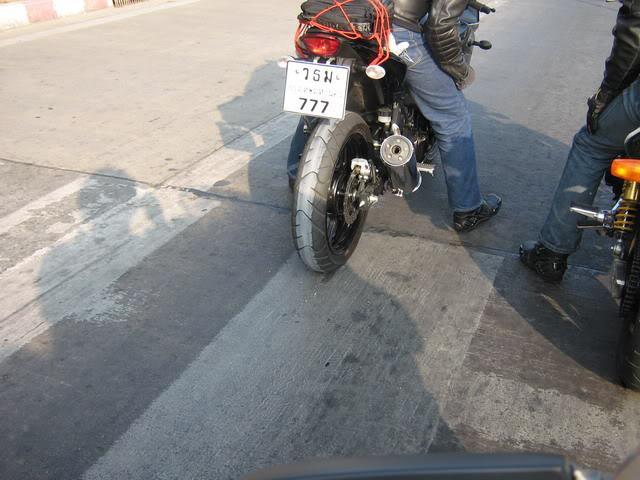 Tony actually pealed of all white pain in to his back wheel.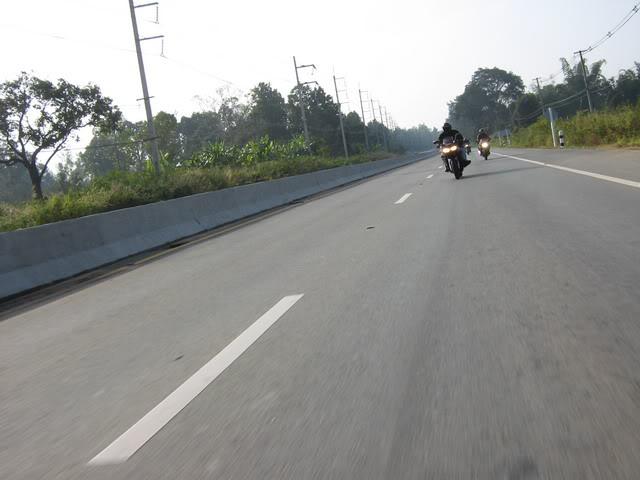 Some two handed photos taken.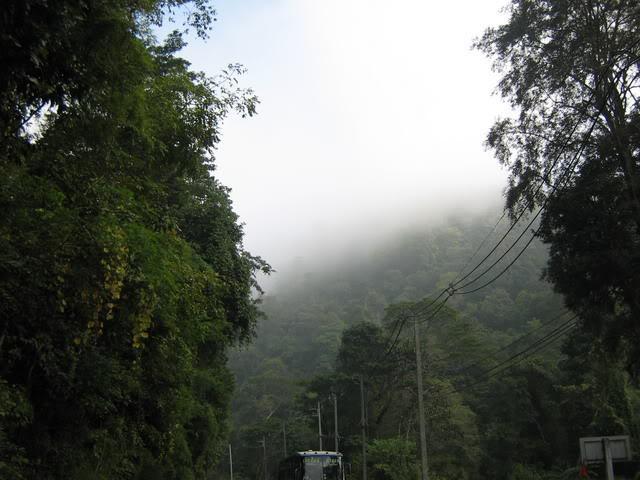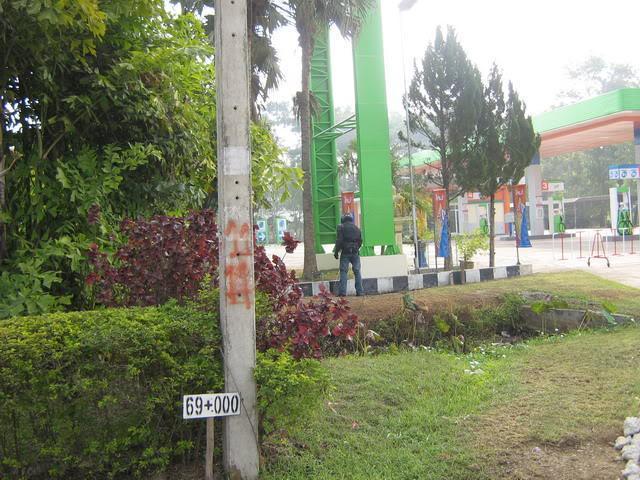 I told you that this guy ends up in trouble where ever he goes, could not wait 1minutes as we stopped for coffee and fuel just after 100metrs.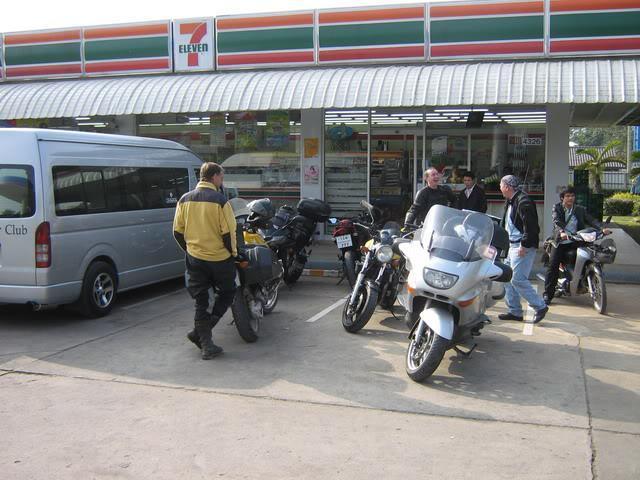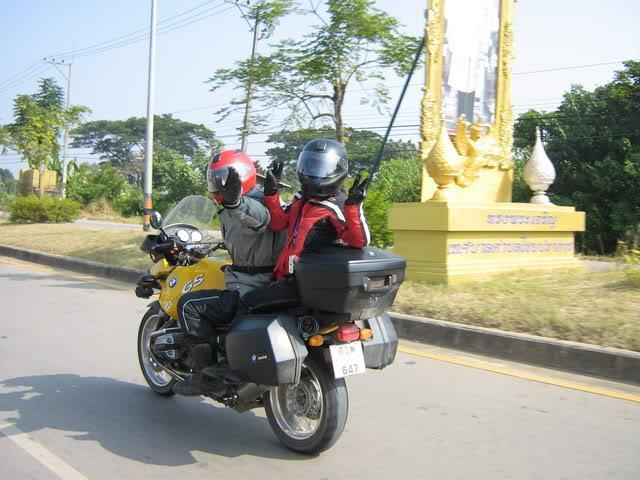 David and Mai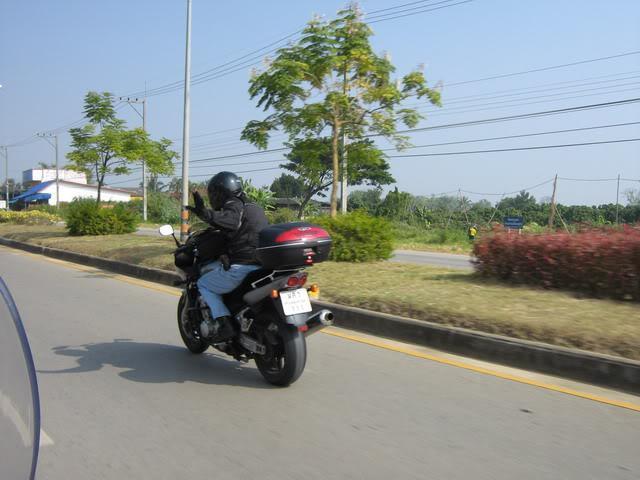 Peter in action, all the other's where too far ahead for any action pictures.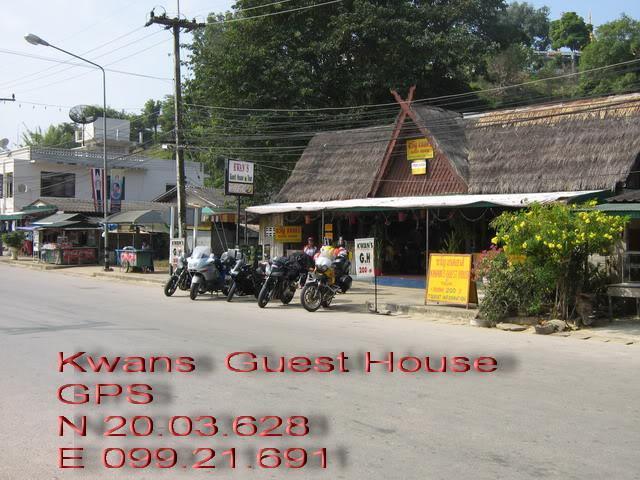 Lunch time, and very good fresh coffee as they cock it when we order it, recommended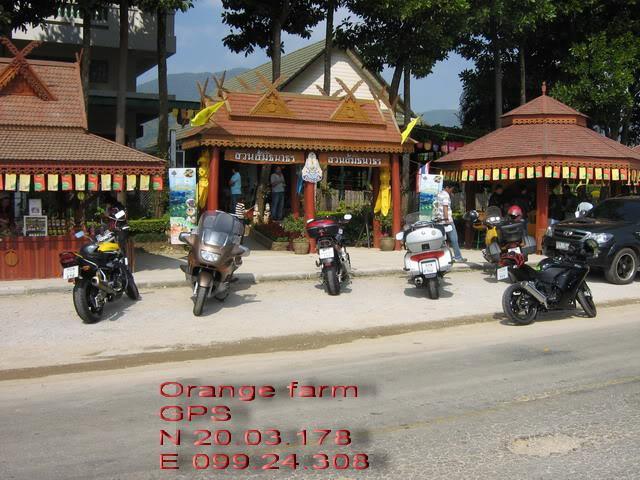 Orange farm, no coffee, only Nam Som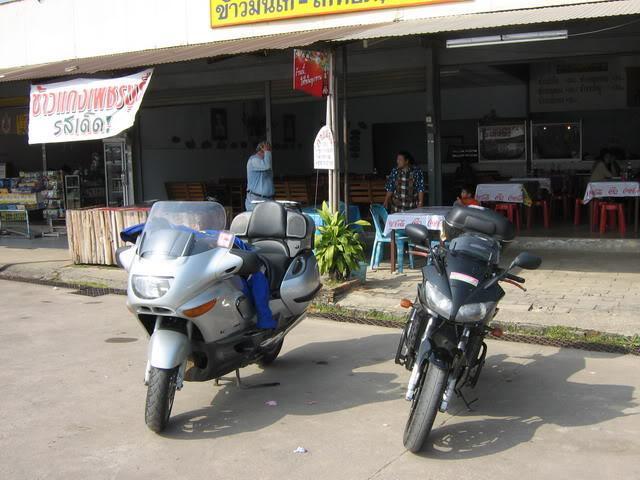 Unfortunately I didn't took coordinates of this place as this was only place where they try cheat us on coffee price by asking 50thb per cop from25thb cup, after little thai language communication she agreed to reduce price for 25ths.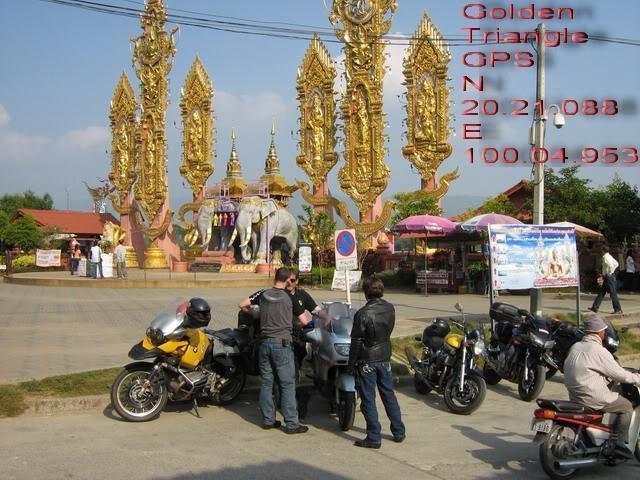 Then reached GT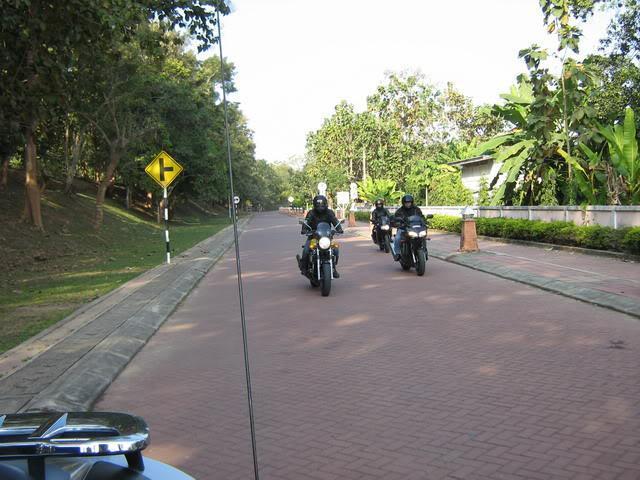 Then nice slow ride to look Old City walls of Chiang Saen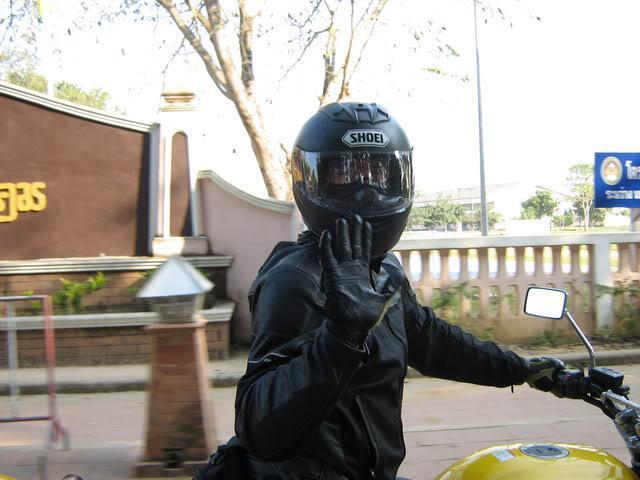 Trent in action and talking to him self inside helmet…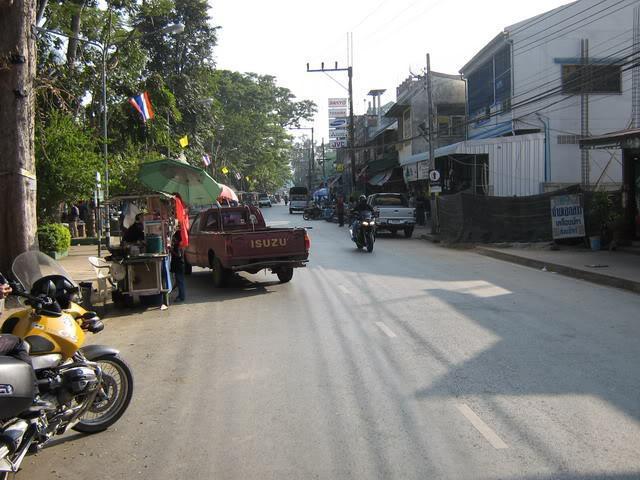 Then we stopped in some reason but Peter continue riding,but noticed soon that we stopped and turned back,, when David said to him Btw it's one way, where Peter commented yes I know, I was going one way only….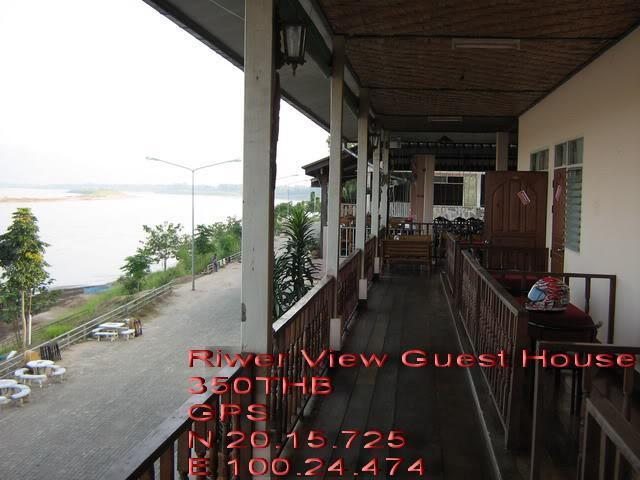 Really nice hotel and 350thb with fan and double blankets.
Then I got information from home that night that I need to be home as soon as possible, so I said good byes for the guys really fast and went to hotel for few hrs snoozing as I need to left home that night, so I eat and left 0114hrs (1.14am) and arrived home following afternoon 1400hrs (2pm) total kms for that night 1067km and for me total kms for whole ride was 3300Km
It was best riding experience whole my time in here and wanna do it again as soon as possible.
One more picture, it was so cold that I had to stopped and warm my hands in motor heat and jump up and down get my body warmed.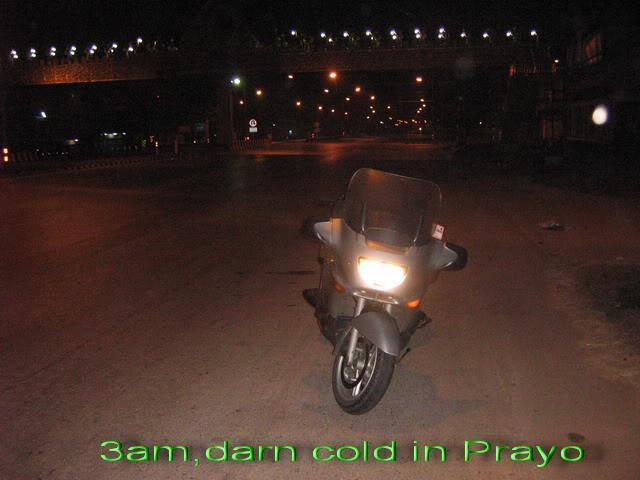 Thank you very much for every one involved for ridding and big thank you for David Unk and Ian for making possible for so many GT guys finally to meet. This could be put as yearly happening for us.
(Sorry about long report)