Hang Dong-Ban Tawai-Ban Mae Wang-Bokeo- Samoeng-Chiang Mai
After the heavy rain the night before, we thought it could be dry again today. Wrong!!!
I took out my good old Africa twin for this ride with George and Dirk. On the Canal Road we drove until almost Ban Tawai and took a sharp right direction Ban Mae Wang.
Half way to Mae Wang we decided to take the off-road shortcut over the mountain. Wrong again!!1 It was slippery like hell and the Africa twin was just spinning around the surface. No chance to get up there. For our private amusement, we met some Off-road Jeeps there.
Let the pics speak for themselves.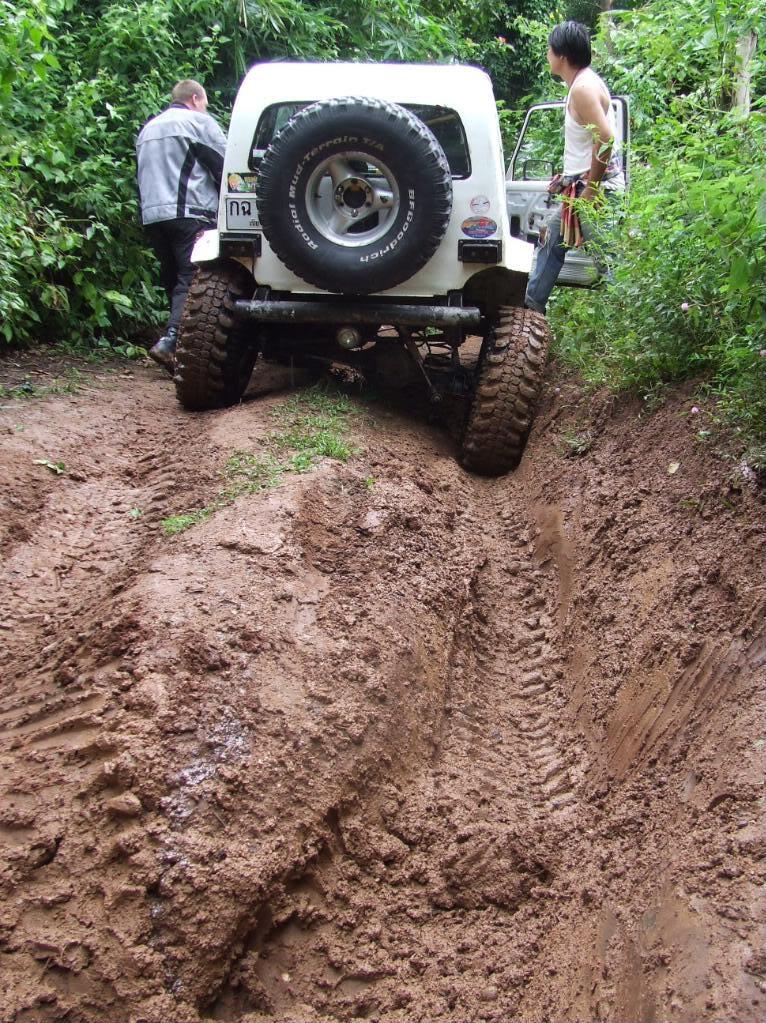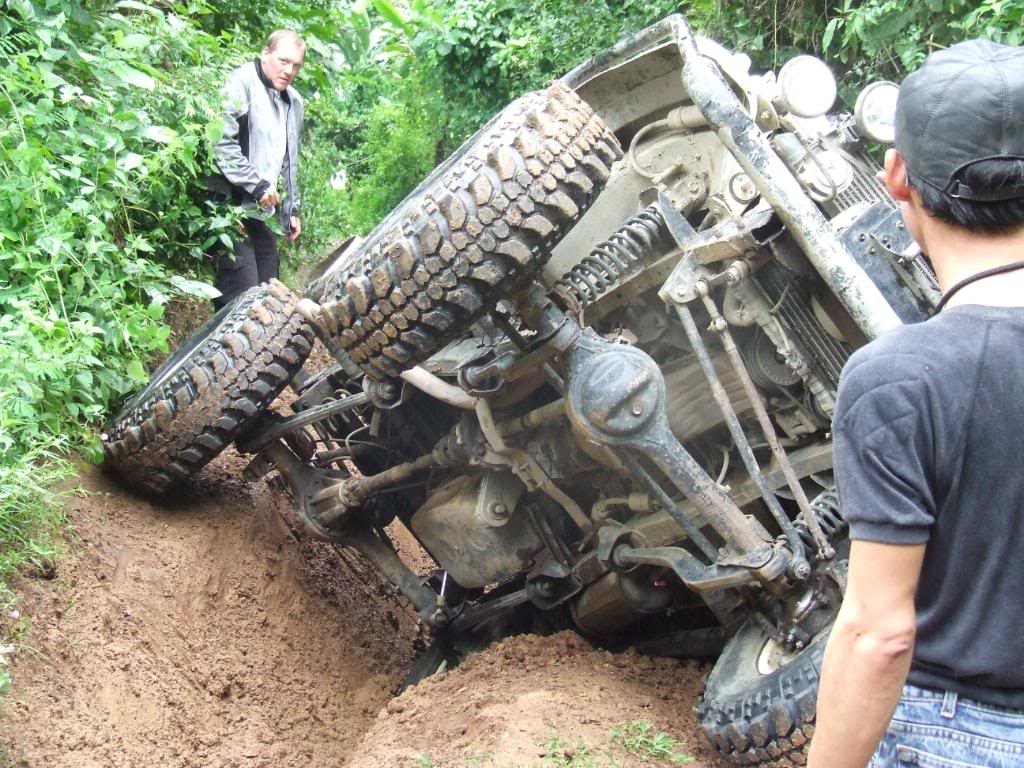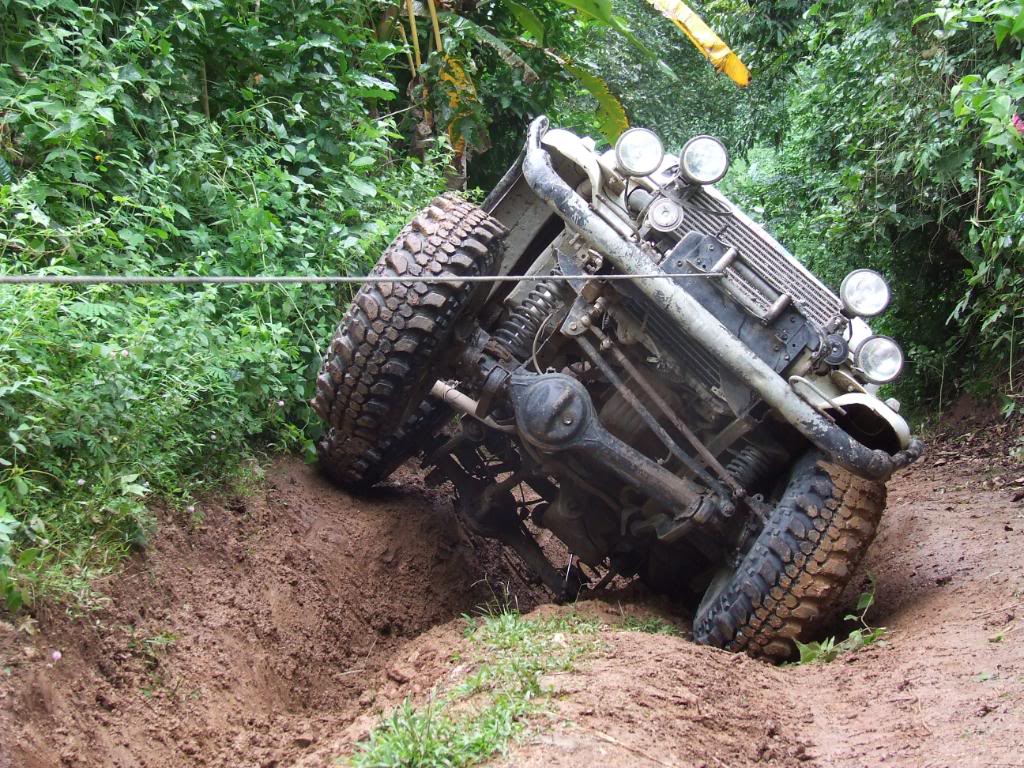 After spending maybe an hour with the group we turned around and continued on asphalt instead. At the time we arrived in Ban Mae Wang it started raining cats and dogs. We stopped nearby the river for some food and watched those tourists having fun on the bamboo rafts.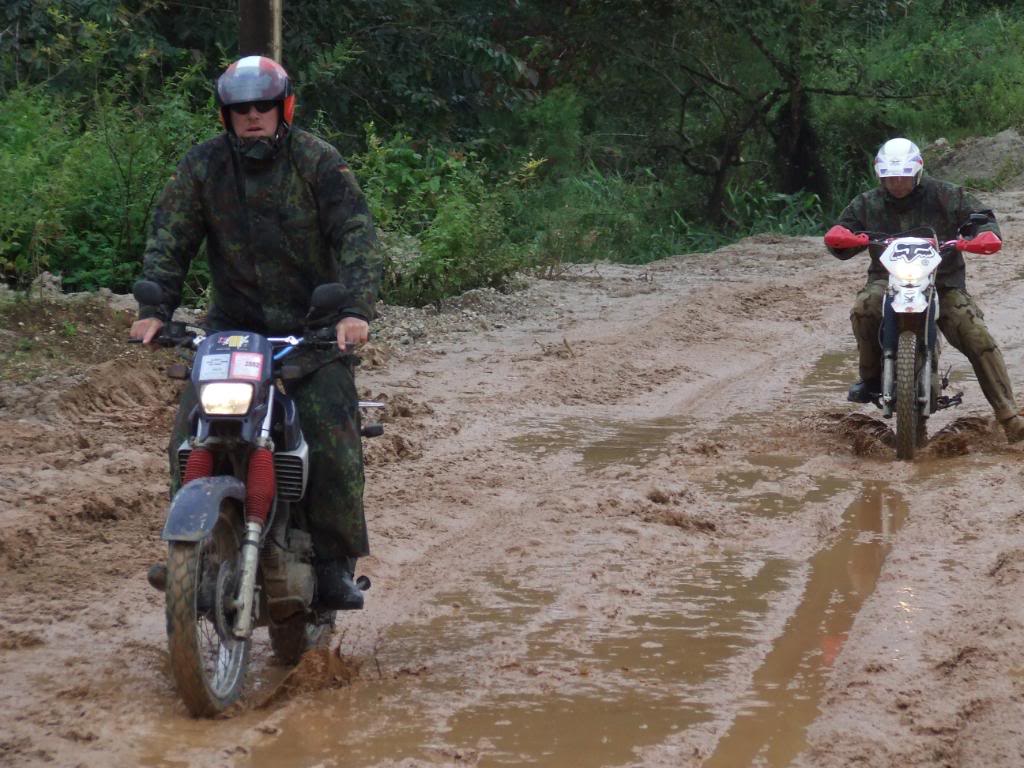 Then rain didn't stop and we continued our journey. It was getting really cold now and the temperature dropped to 21 degree Celsius. It was getting very foggy when we arrive at the Doi Intanon Intersection. Then we continued riding thru the tin mine shortly before Bokeo and back to Samoeng and the Chiang Mai.