I am sorry for the delay for the rest of this. I was (Insert any excuse here that will sound somewhat plausible and covers up the fact that I was just lazy). Got tied up with work, bought 2 new bikes and had to run them in, wrote a couple of articles for some magazines about the trip that have just been published so gave me the incentive to finish this.
Wednesday the 4th. To Sa Pa. 130ish Kms.
Breakfast this morning is down the road a bit and much more traditional. Soup noodles (but not Pho) with pork, and some accompaniments. It was in a restaurant that would have sat close to 100 people, full of locals on their way to work, and really really good. I had expected most of our breakfasts and lunches to be of this sort, but this tour included all meals, and when we stopped at prearranged spots for lunch, or went somewhere for dinner, it was already prepared and ready for us. So our diet was mostly BBQ'd chicken, pork, spring rolls, greens, rice. Not complaining mind you, it was all good. Breakfast was almost always in the Hotel, and what they thought Westerners would like.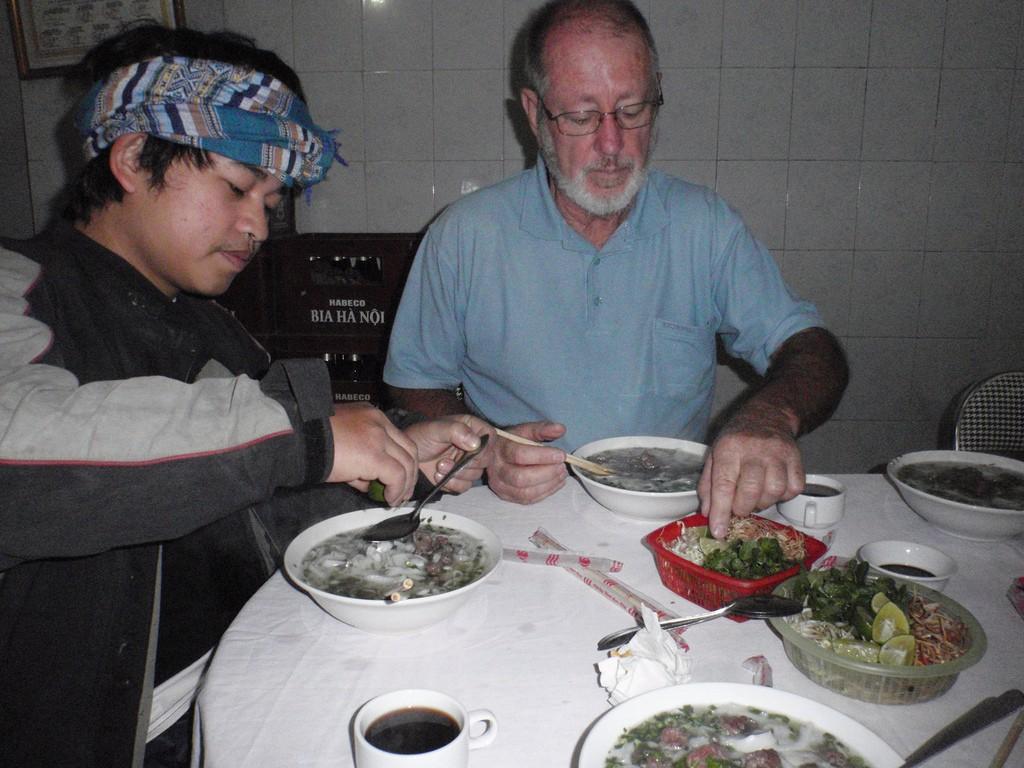 Not a real lot to be said about the run today. Little misty in the morning, but fined up beautifully, and probably the best roads we travelled on the whole trip. QL 32 and QL 4D, not a whole lot of other choices up here.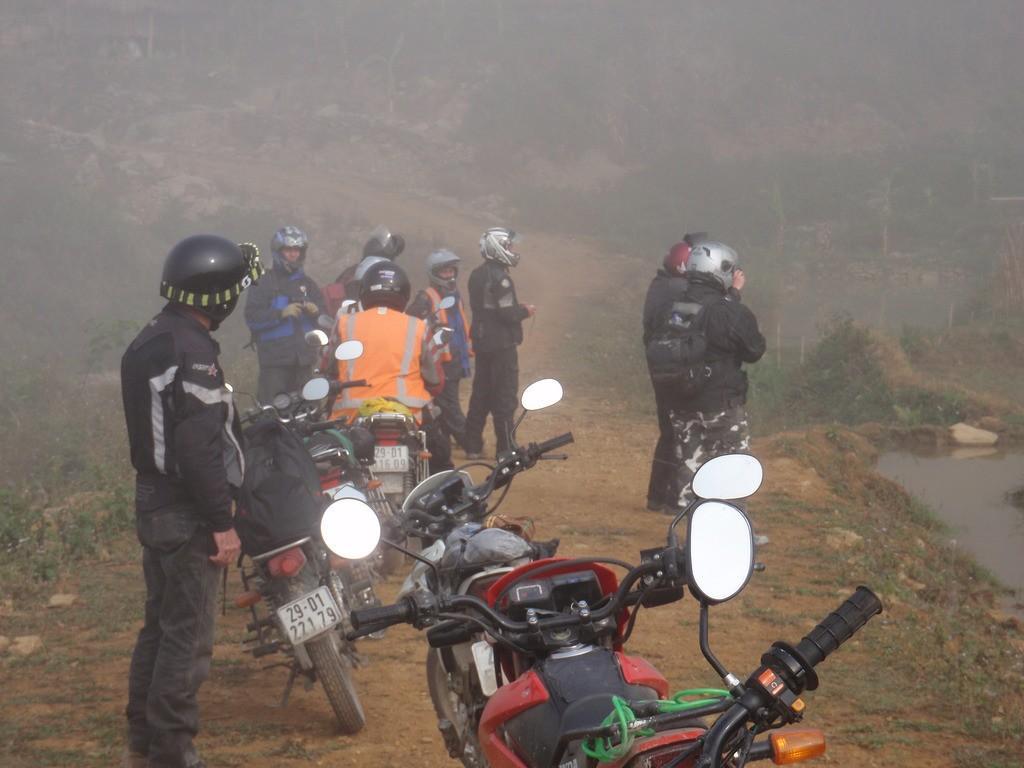 Way too tight to get anything mechanical to do the work needed here.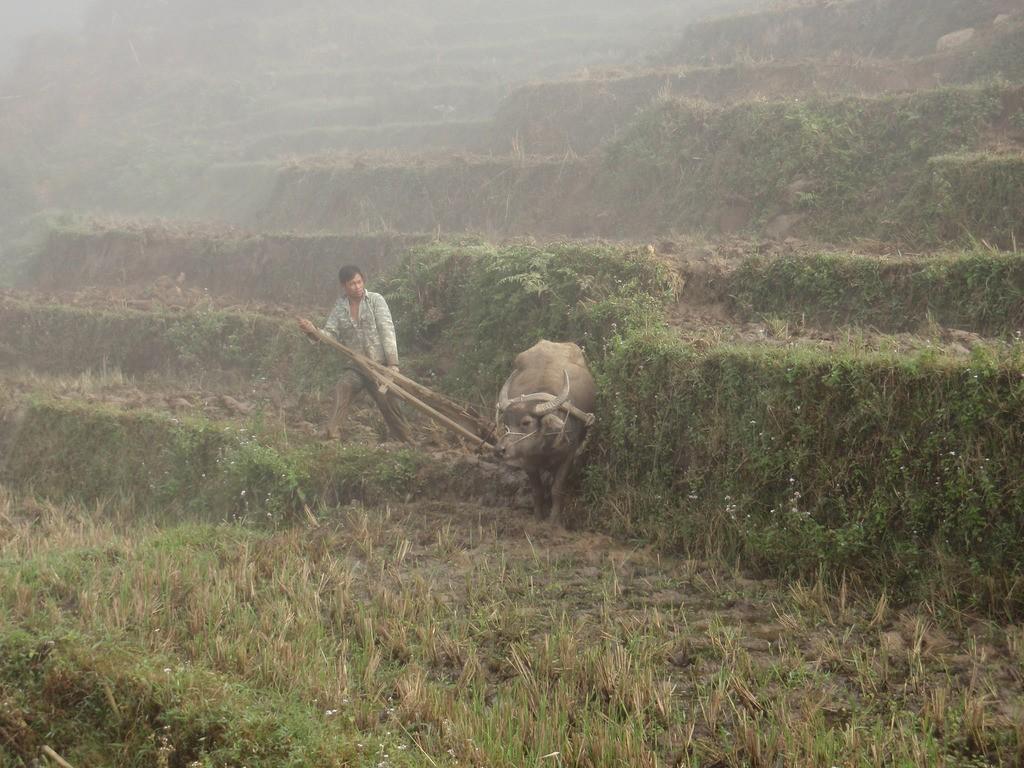 The size of the boulders in this river was incredible.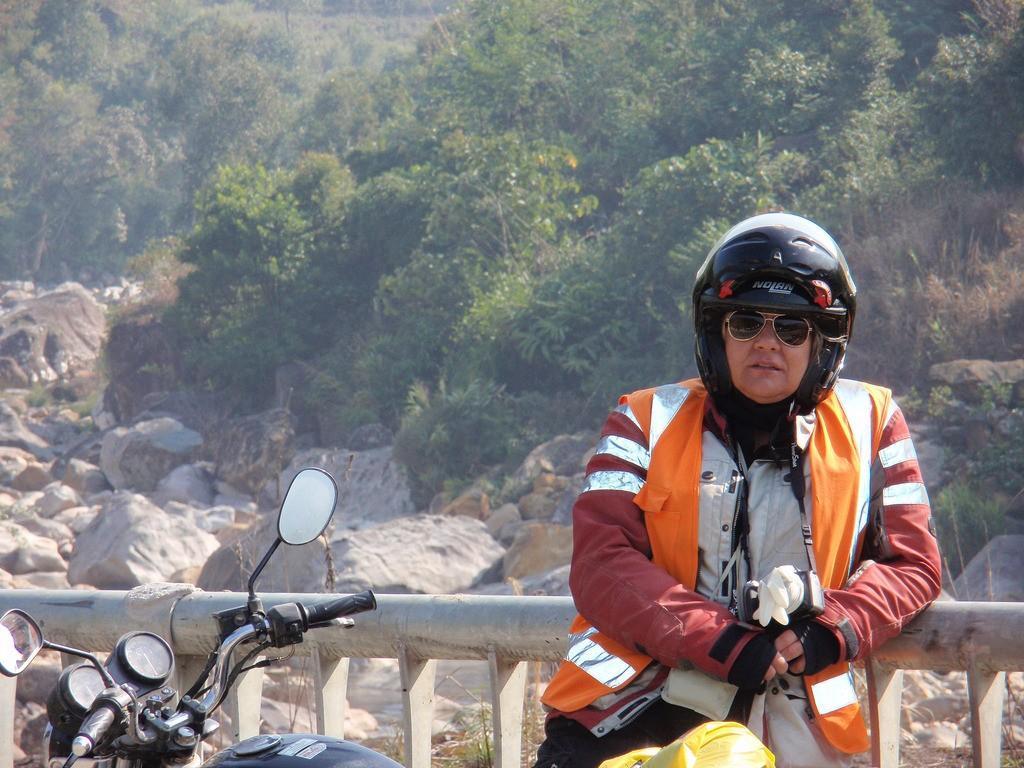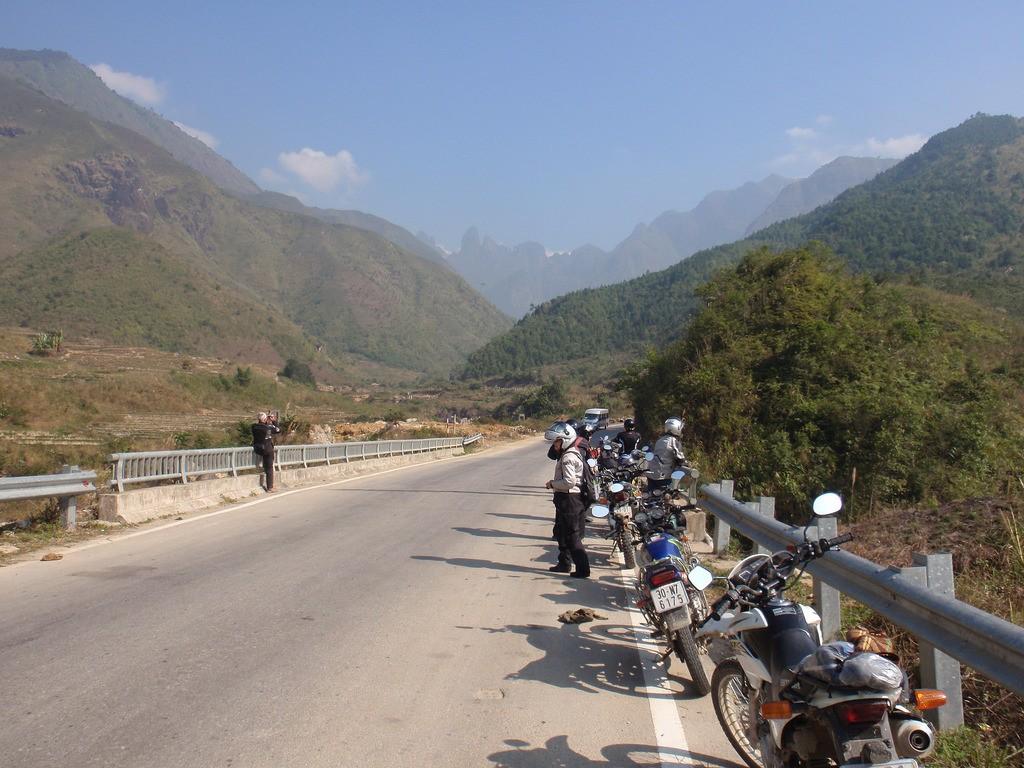 We got a little split up, so we waited at this little crossroads town for a while waiting for the rest. Fortunately there was a store that sold our now staple diet of chocolate biscuits.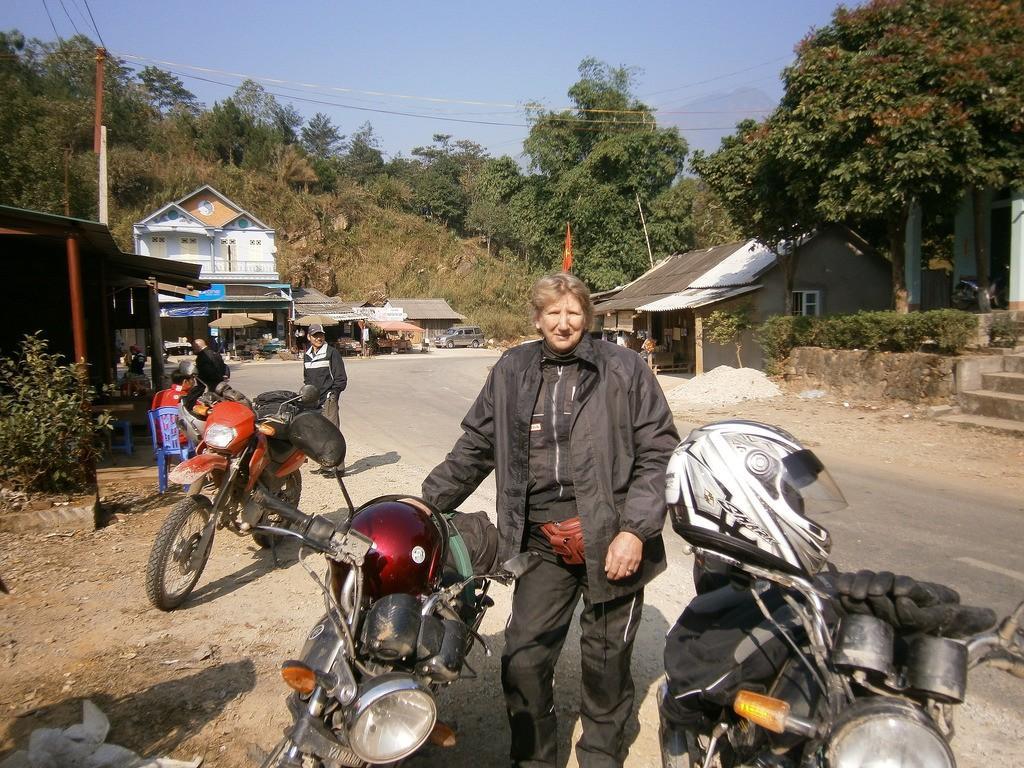 Lunch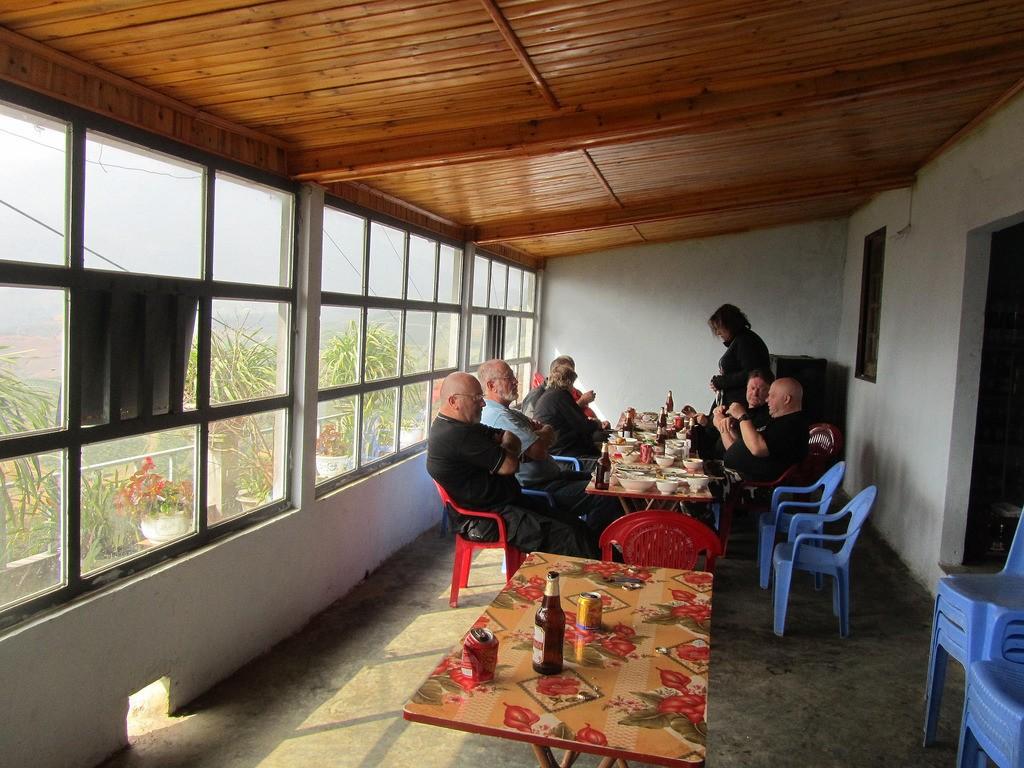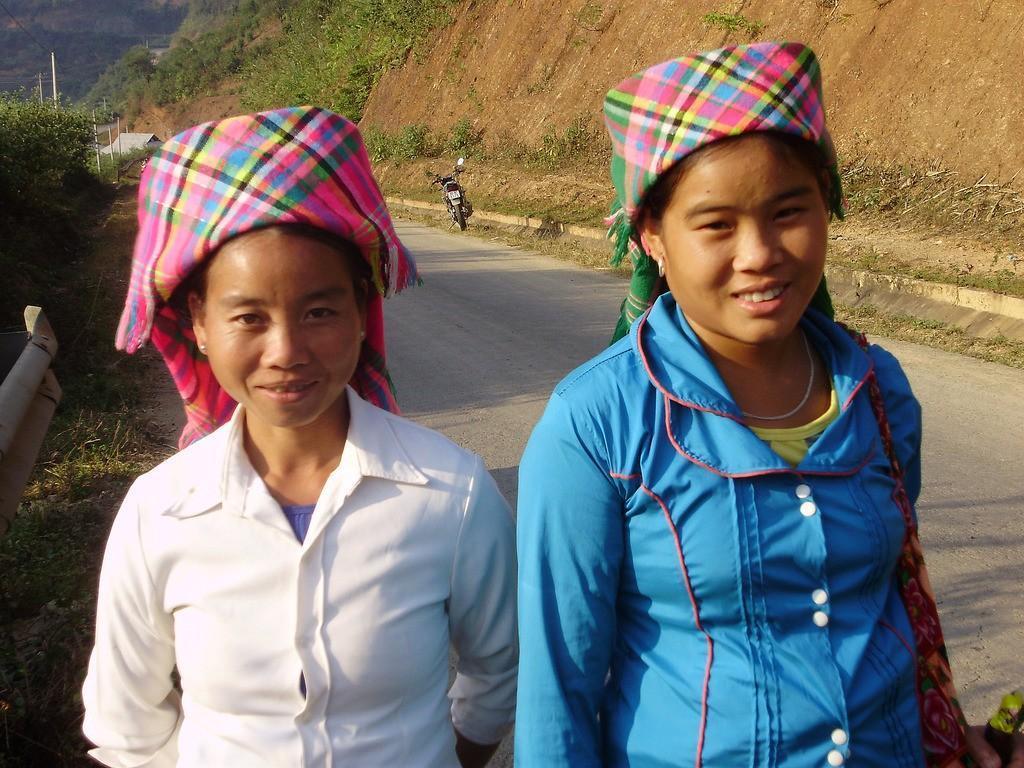 Don't know if this place was being renovated or torn down, but the pumps were still working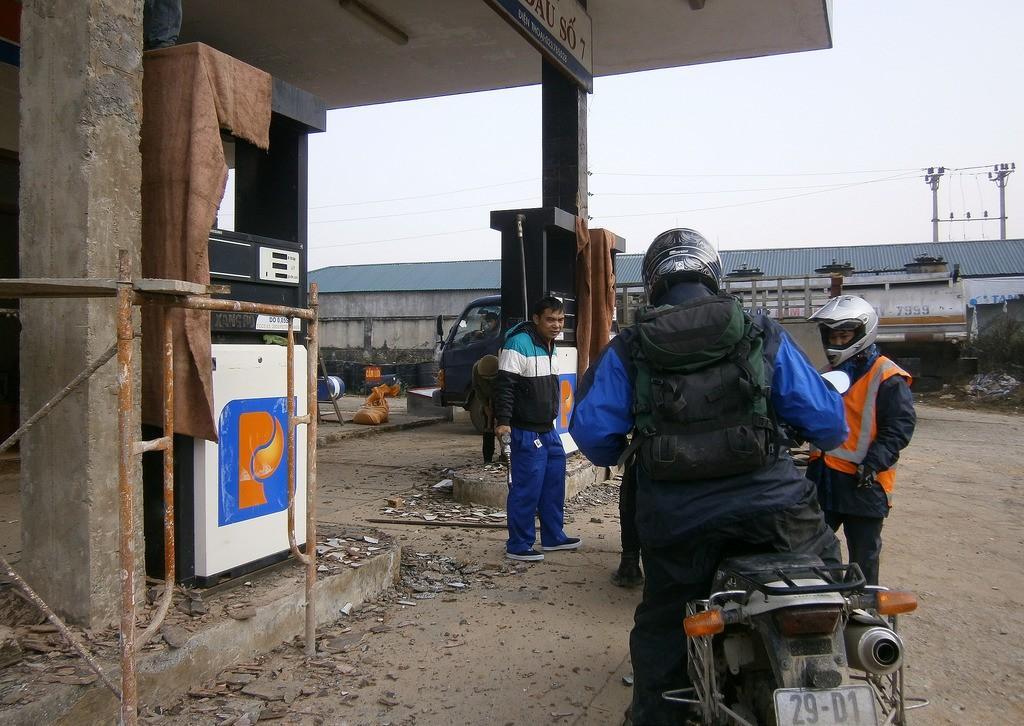 Oh, and the scenery.....what can I say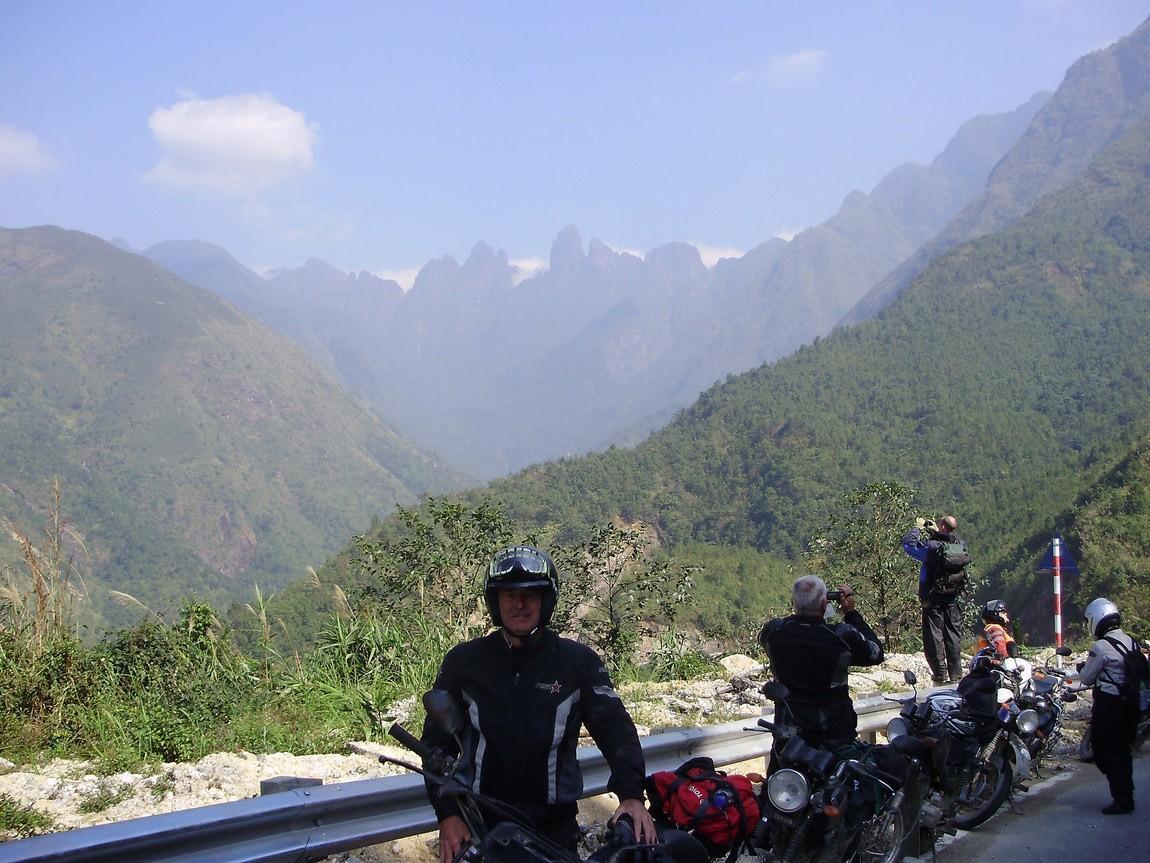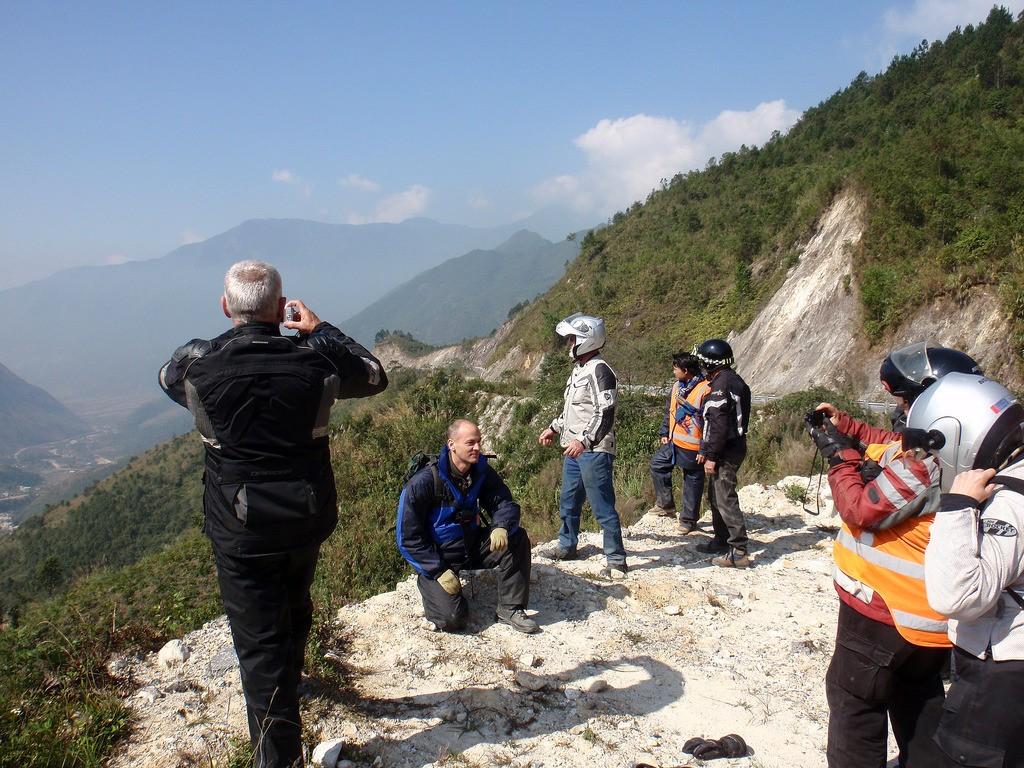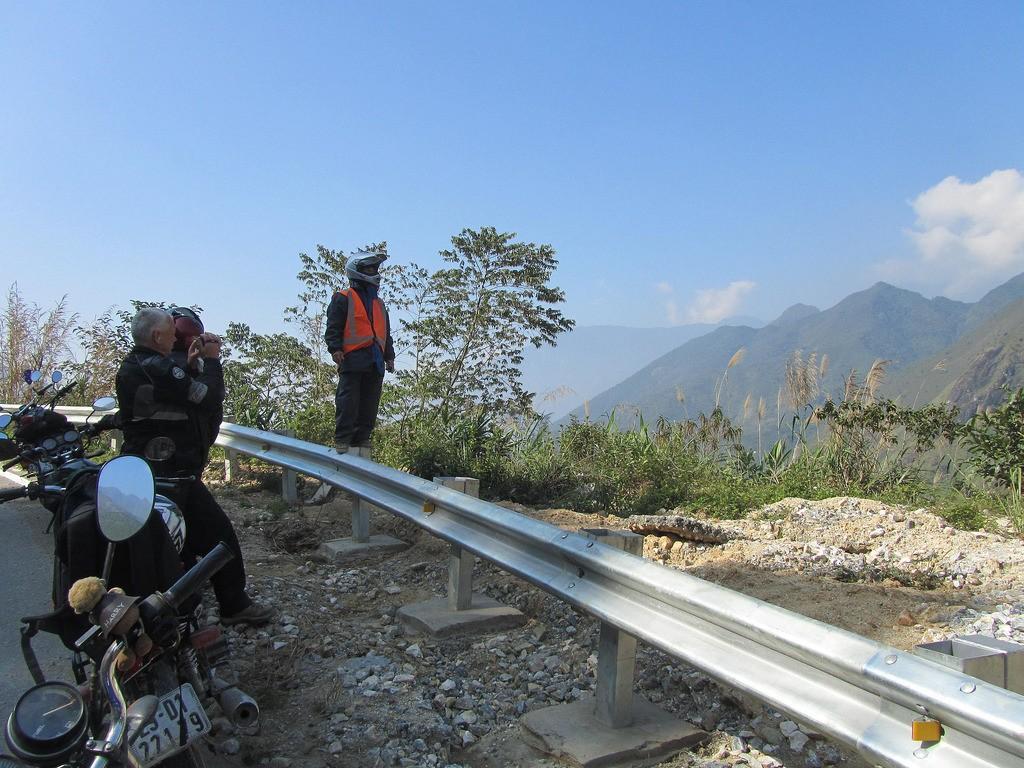 We arrived in Sa Pa just after noon, so a quick unpack and then the tourist stuff. Shopping for those 'must have' rip offs, and lunch. And proper coffee, I thought that there would be a lot of it around given the French influence, and the bread was very good, but expresso coffee was real hard to find, even in the large cities.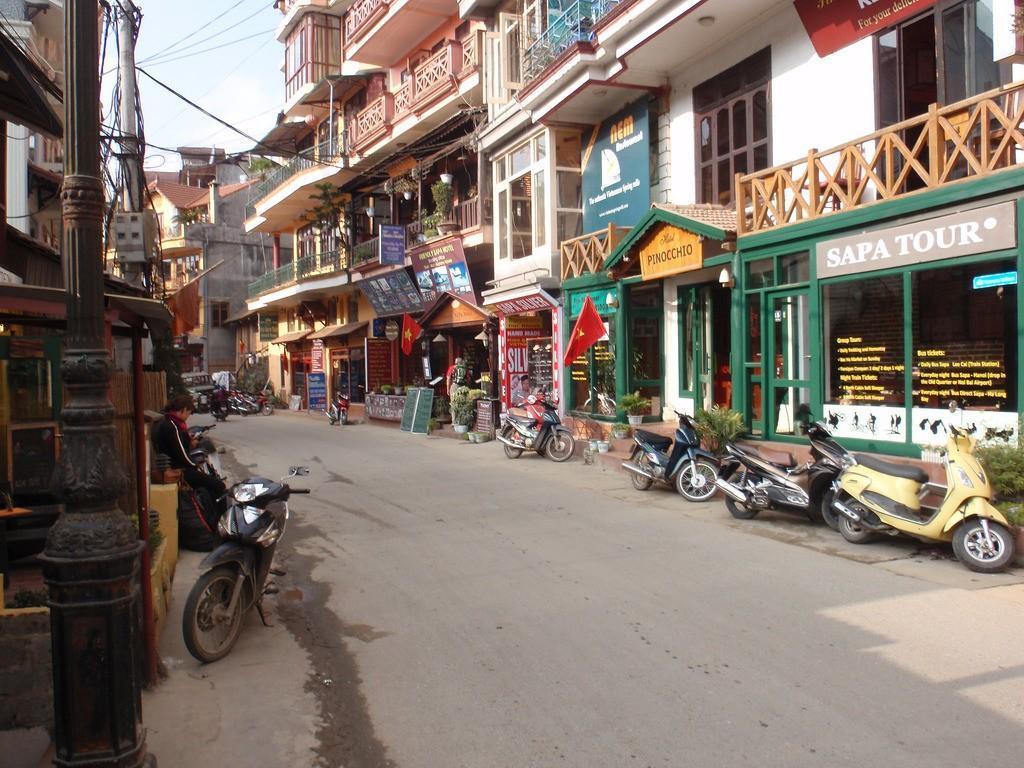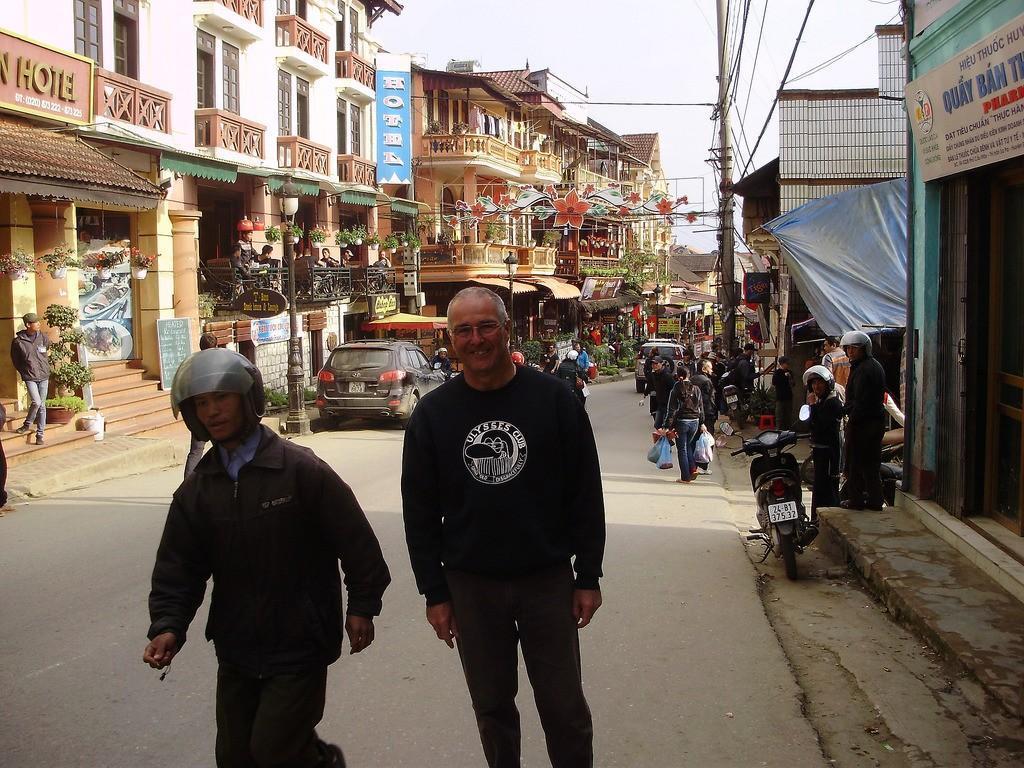 Dinner tonight was 'cook your own'. Here our support vehicle driver is playing 'Mum'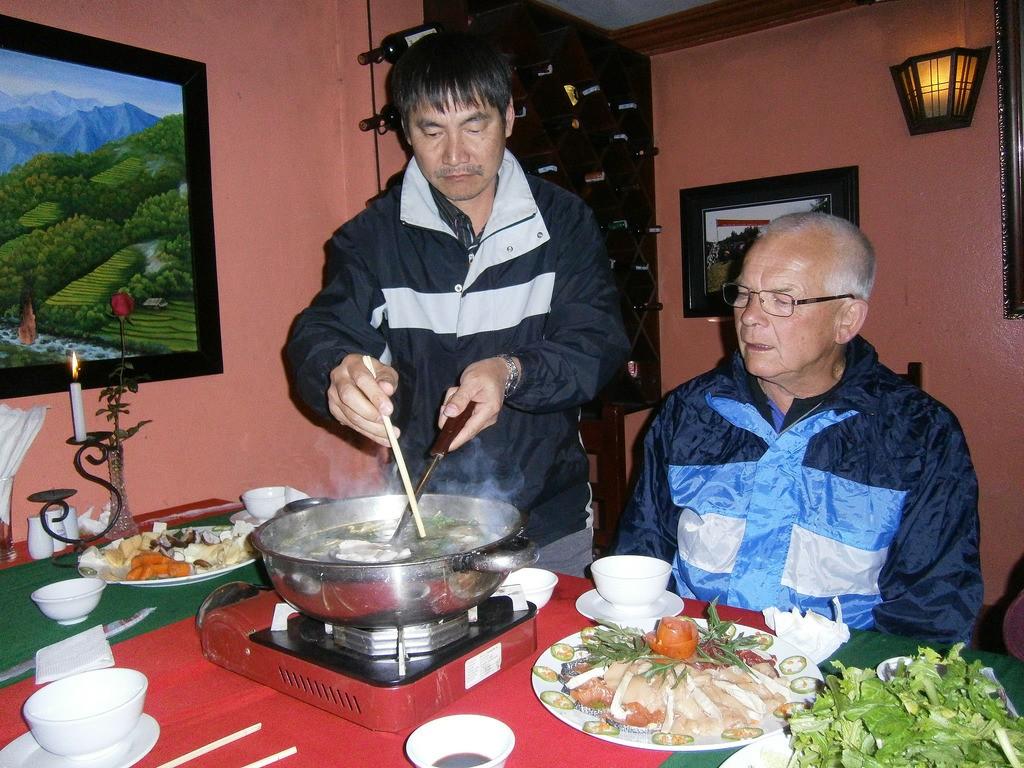 Tonight at the Holiday View Sa Pa Hotel.