Sep 19, 2006
2,393
372
83
61
Our Mate Tuen who lives out here in Mae Rim had His New 2011 Harley Davidson Wide Glide delivered today! He Brought it during the recent International Motorshow in Bangkok and took advantage of the Considerable Discounts offered by Harley Davidson Thailand for their Bikes!
http://www.harley-davidsonbangkok.com/
.
After trying a few Bikes He Choose the New Wide Glide and Lucky for Him there was one on the Way from the USA, so Harley Bangkok Delivered it to His Home Yesterday! they have a couple of Large Toyota Commuter Vans with the Seats removed so Your Bike arrives Nice and Clean in Air Conditioned Comfort!!!
What's the First thing You do when You receive a New Toy? Show Your Mates of Course so off he went down to the X-Centre to meet Us and give Us a look!!! A Real Beauty!!!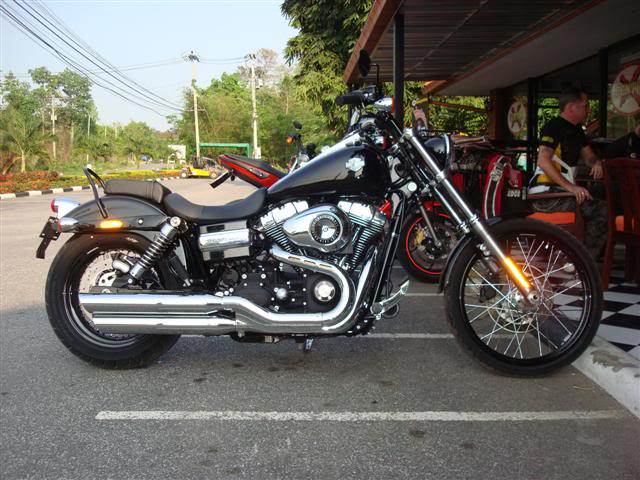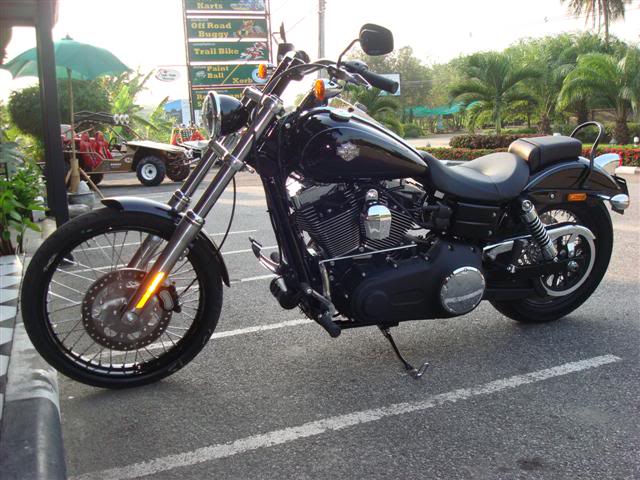 With West in attendance on His Trick 883R Her suggested a quick Ride so Off they went for a Blast up to the Samoeng Lookout and back to the X-Centre. West is a Fast Rider but was suitably impressed with Tuen's Speed on a Strange New Bike which was Hardly designed for Fast Riding on such Tight and Twisting Roads so Looking Good!!! Given that Tuen's other Ride is a Honda Valkerie I wasn't Surprised he is Fast on the Wide Glide!!!
Back for a Few Celebratory Beers!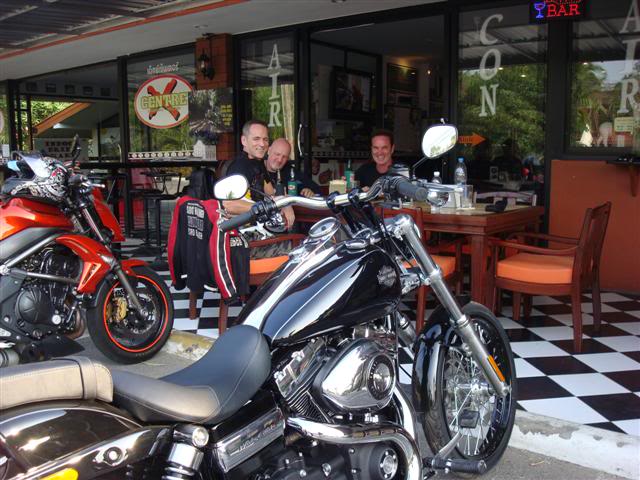 Tuen on His New Harley talking with Crazy John
( John has a Back Injury from a Supermotard off, Hence the Back Brace!)
So Good Luck Tuen and I wish You all the Best!