Sep 19, 2006
2,393
372
83
61
Our Mate West went down to the Customs Auction this Week and Brought Back His Own Harley Davidson! The Lovely Customs People at the Laem Chabang Port thought they liked it More than the Rightful Owner and Importer Mr West!!! So 3 Years ago they decided to keep it. After 3 Years sitting in the Lockup the Lonely Harley was finally allowed to see Daylight and Put up for Auction so down went West and had to Bid against the Local underarm Bowlers for His Own Bike!!! Anyway We all know what these Guys are like and Good on West for getting it back! At first I thought it a bit Stupid but after seeing the Bike I understood!!! They think They Won by getting the Dumb Farang to Pay Money again but the Truth is West Won by getting His Bike Back and it only helps to Seal Our Thoughts and Contempt for all the People at Customs Who Charge unfairly and Extort money without reason!!! I learnt alot about How things work down there and none of it is Pretty!!!
Anyway on a Happier Note here are some Pictures of West's Harley before He delivers it to Ritchie's Shop for a Well deserved Service, Polish, refresh and some more Extras!!! Welcome Home Harley Boy!!!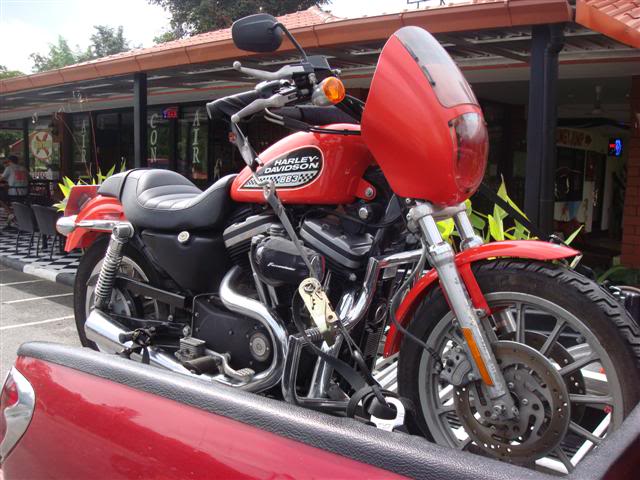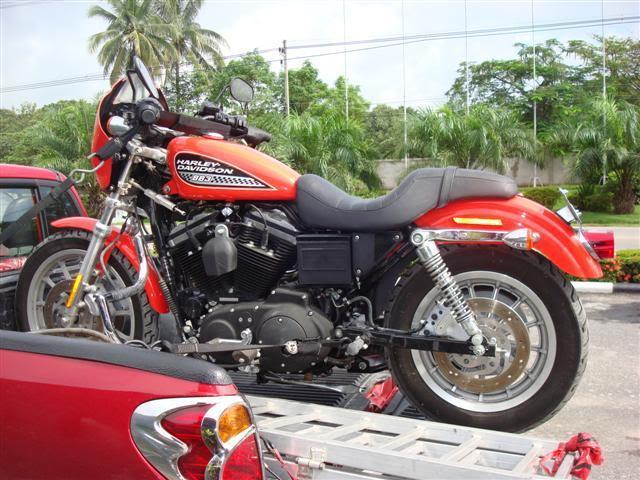 West Wondering at first if he was Crazy but now He Realises the Truth, Good on You Mate!!!
Nice Bike Mate I can't Wait to get one Now!!!
How about a Harley Davidson Column???