Dec 9, 2008
1,066
816
113
I had attempted to ride across the top NE corner of the Lam Nam Kok National Park..
From highway 1, south of Mae Chan, you take the paved road to the Nanglae Nai waterfall.
There is a cafe at the lower end of the falls, where you can sit, eat and drink with your feet in the water.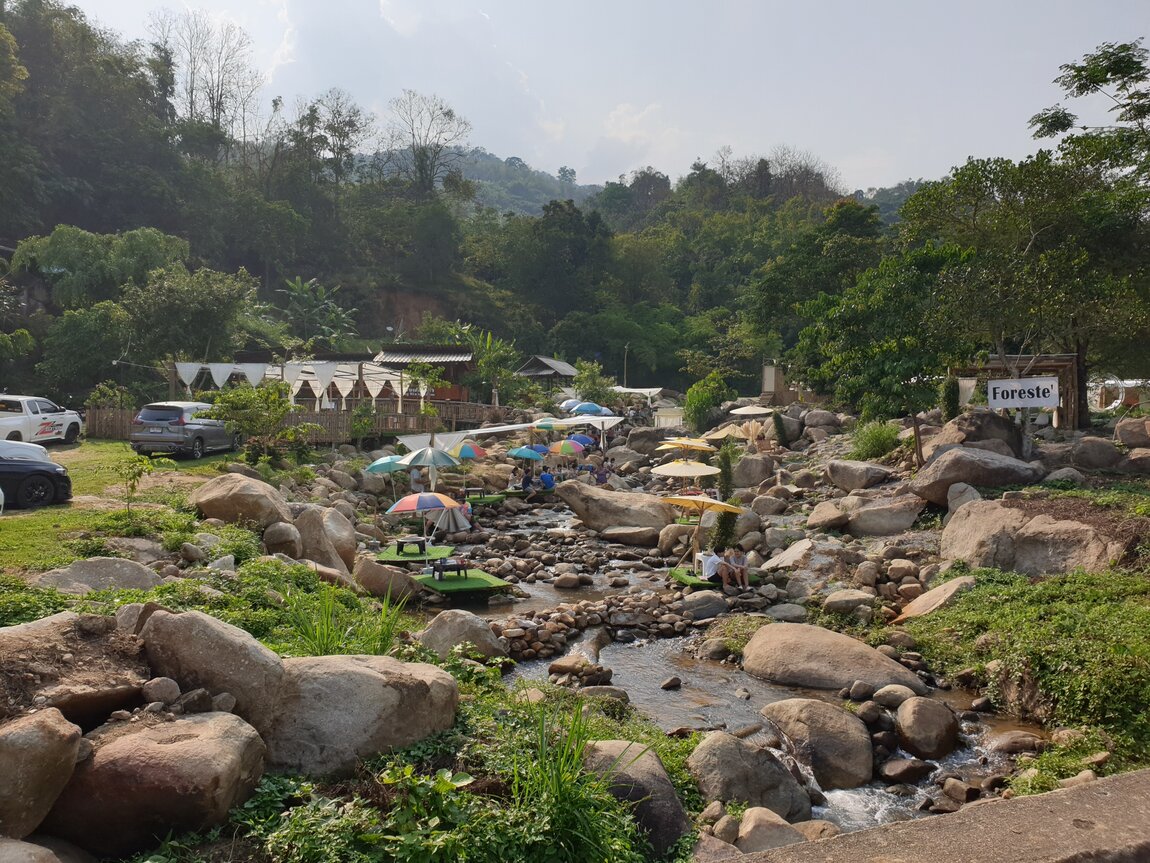 Continuing, on the dirt road...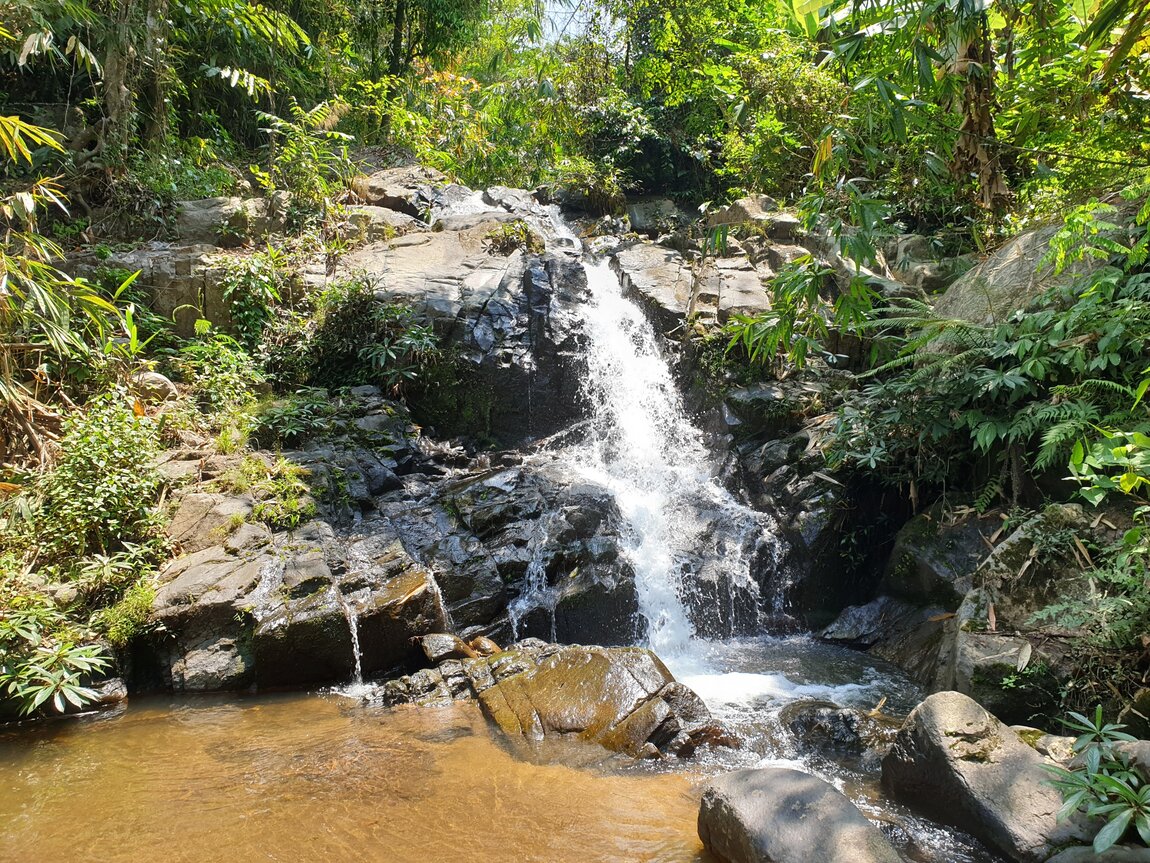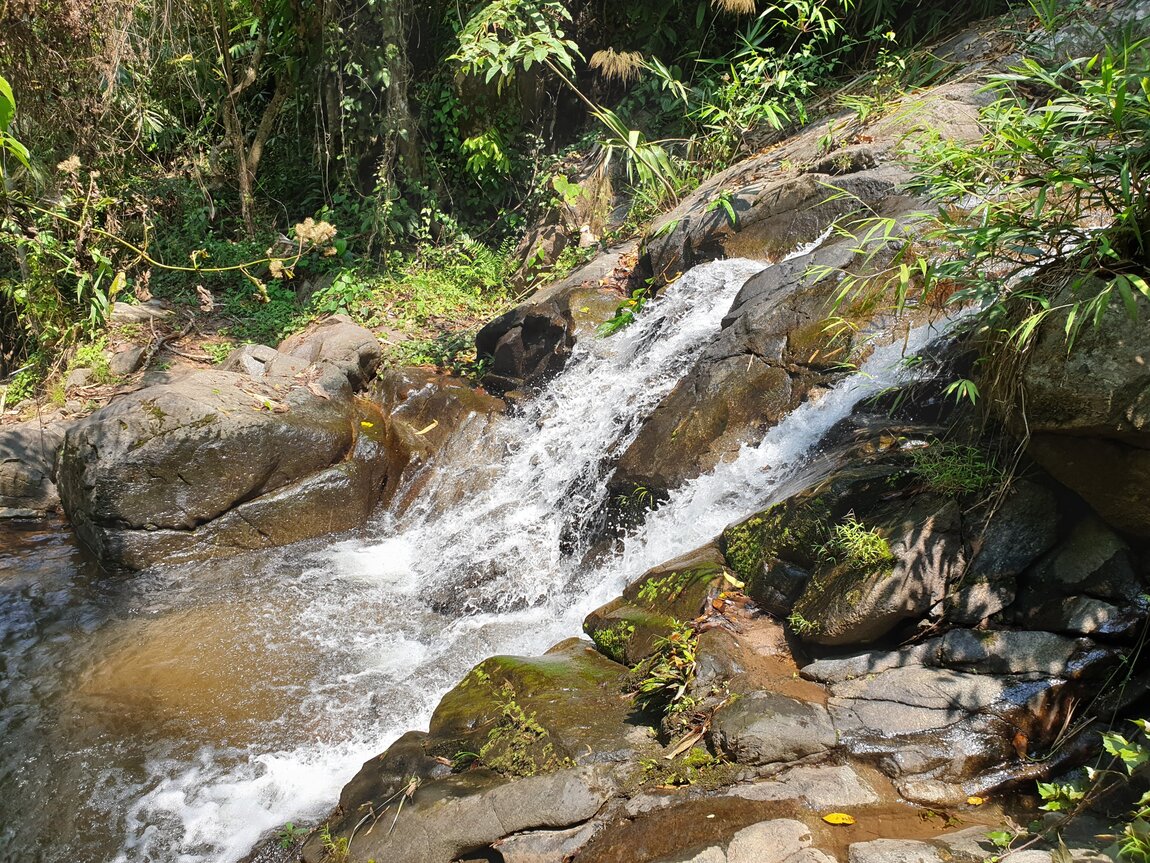 Past some rice terraces.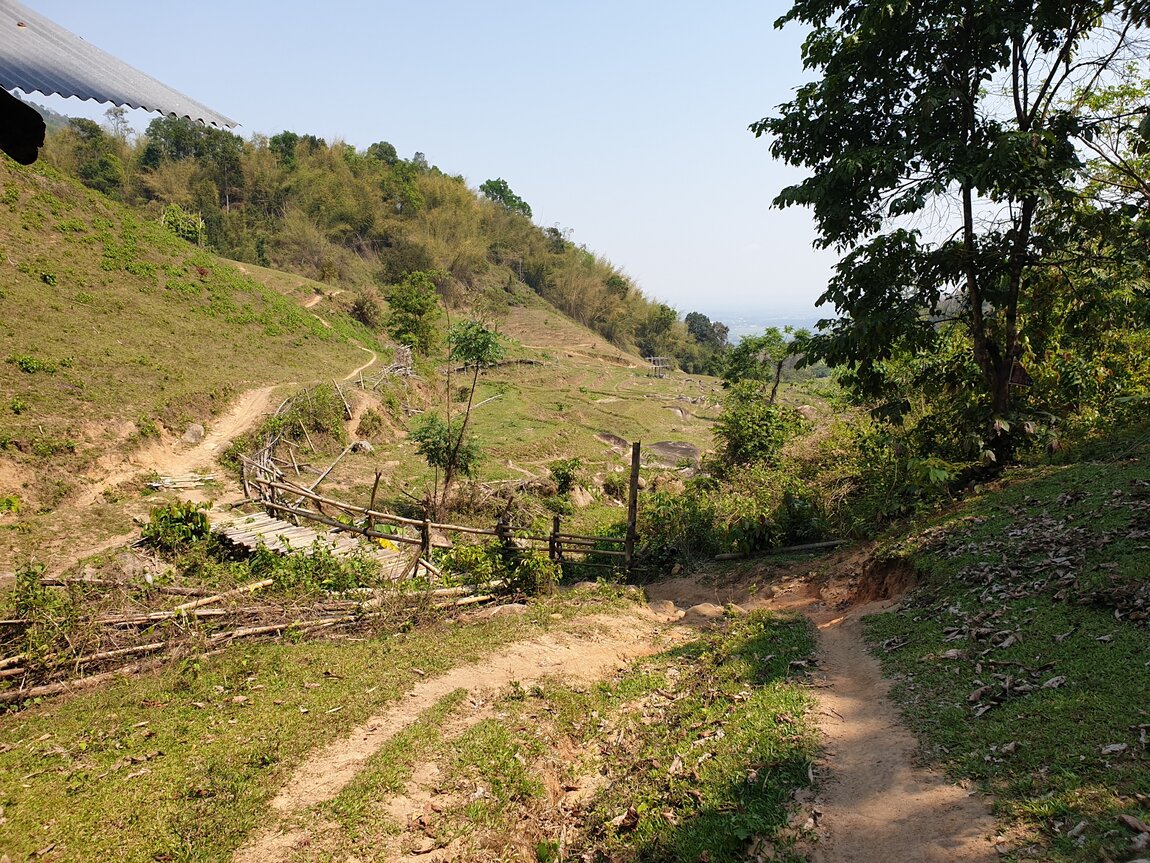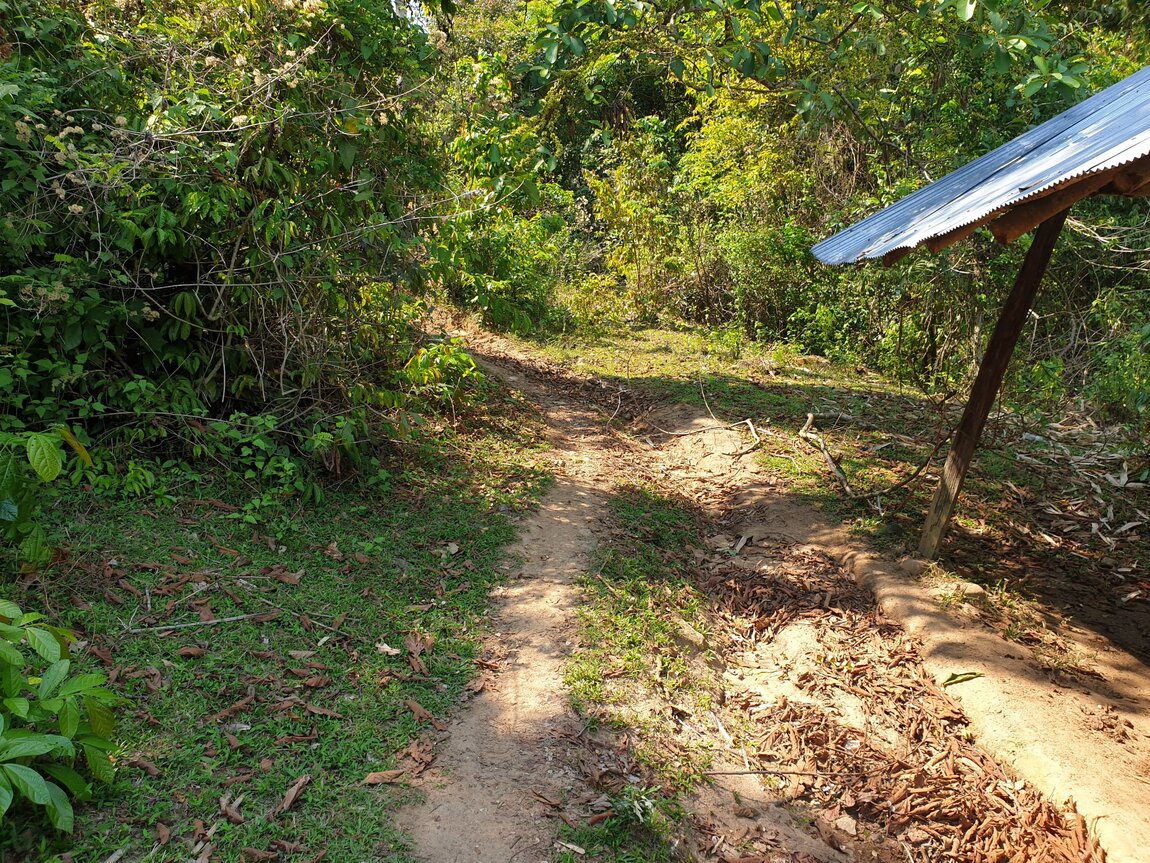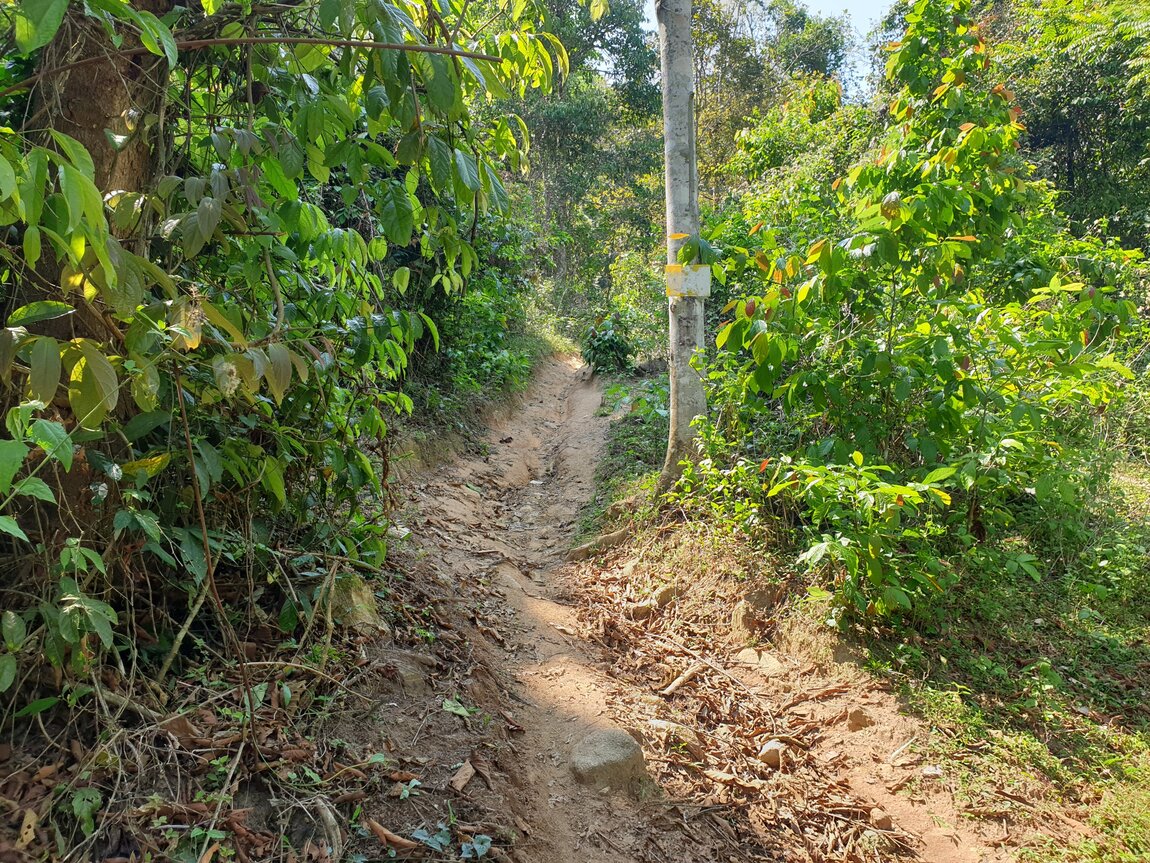 About here it was getting too steep and tricky for me, so I parked the bike and walked.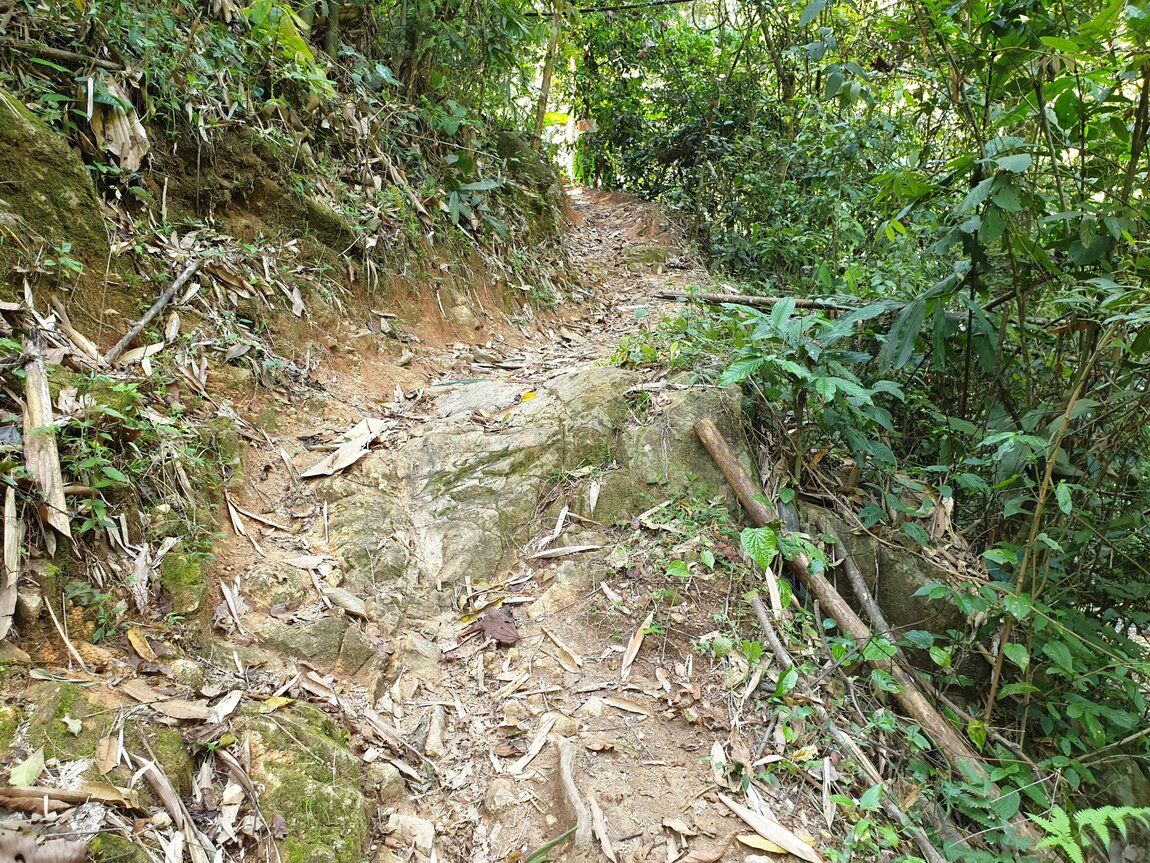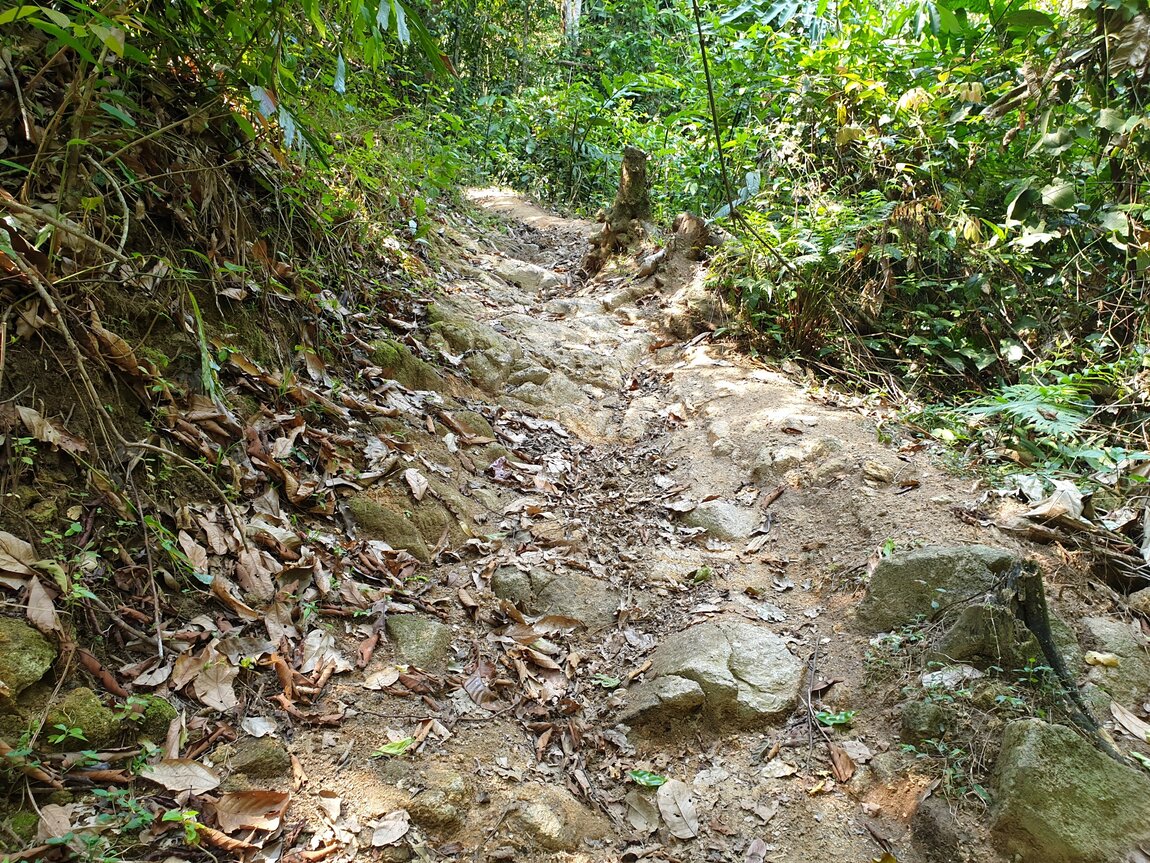 It was a steep hike up, about 45 minutes, to get up to the mountain ridge.
I was surprised to see someone living up there, herding cattle.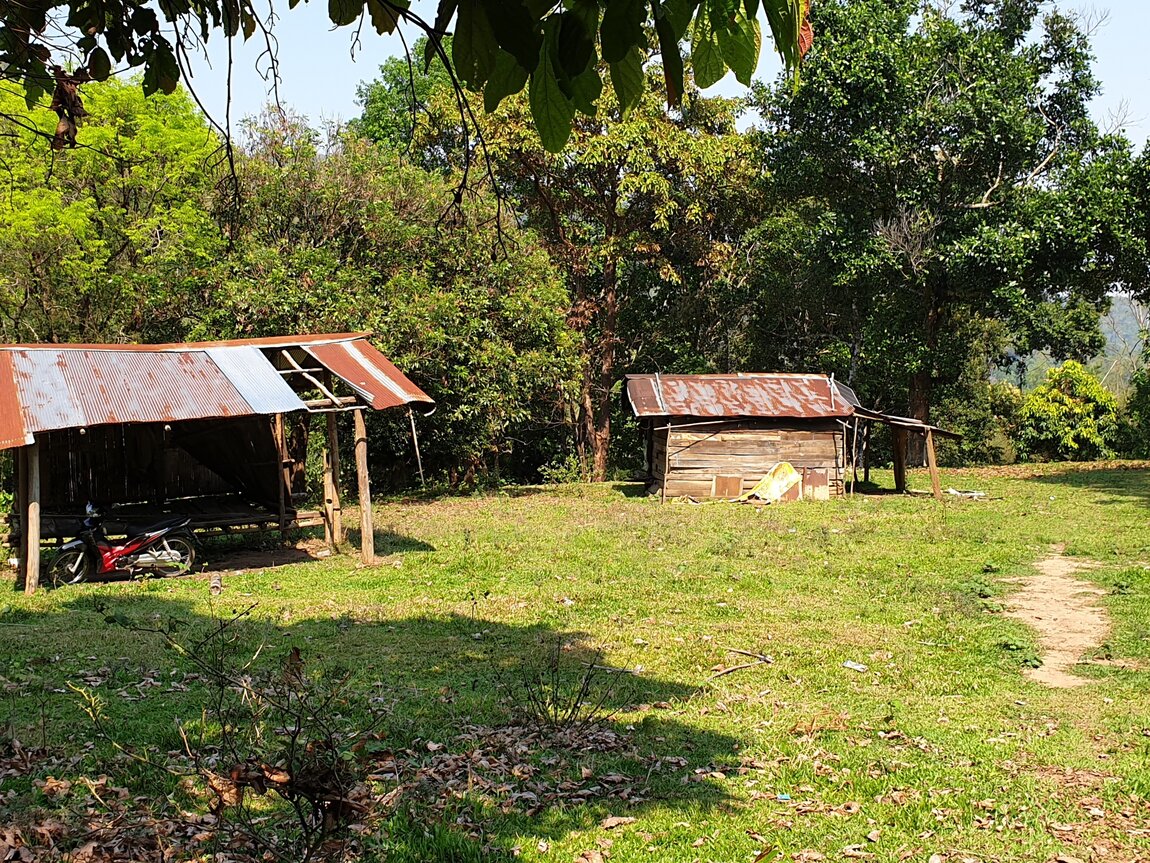 Hiking on...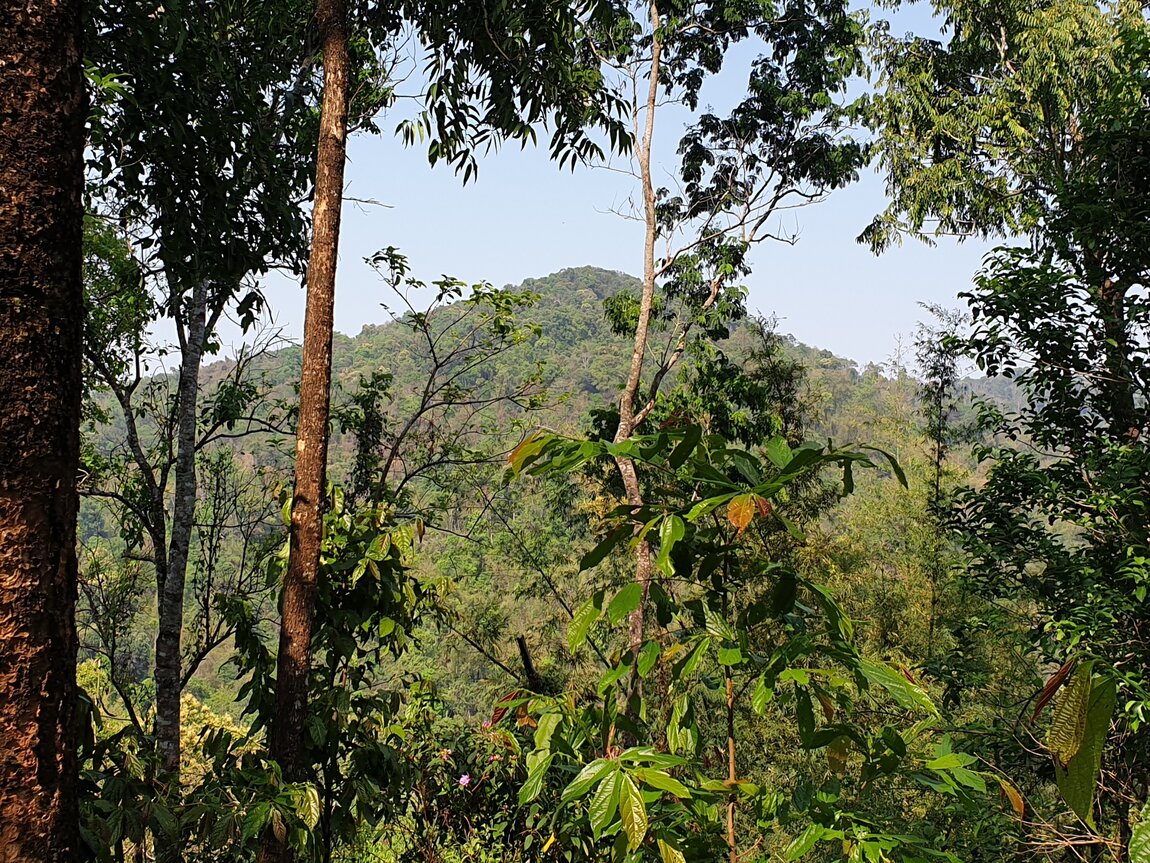 Looking back down into the valley.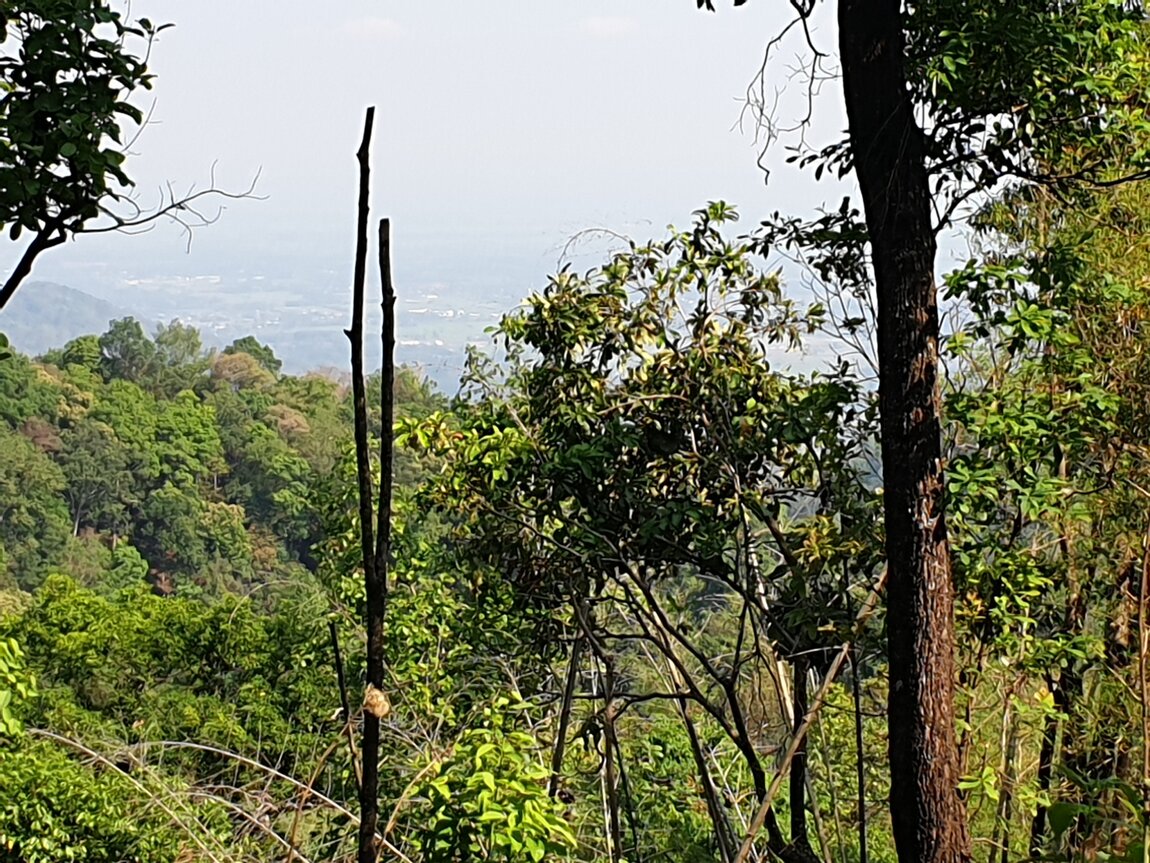 At this point I turned around and went back down.
But returned to the same area, 2 months later, with Jesse, a friend from Mae Chan.
This time we were prepared with backpacks and plenty of drinks and electrolytes.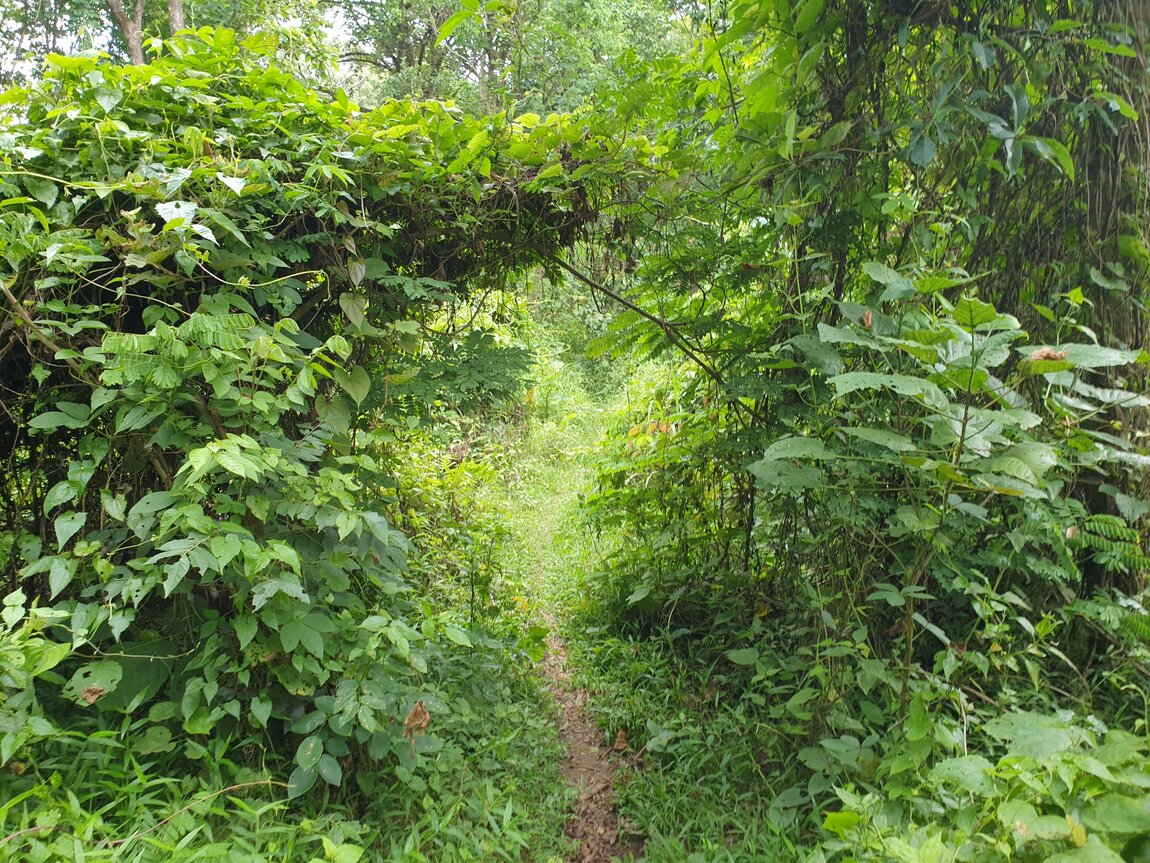 Although it was rainy season, we chose a day that looked favourable in the weather forecast.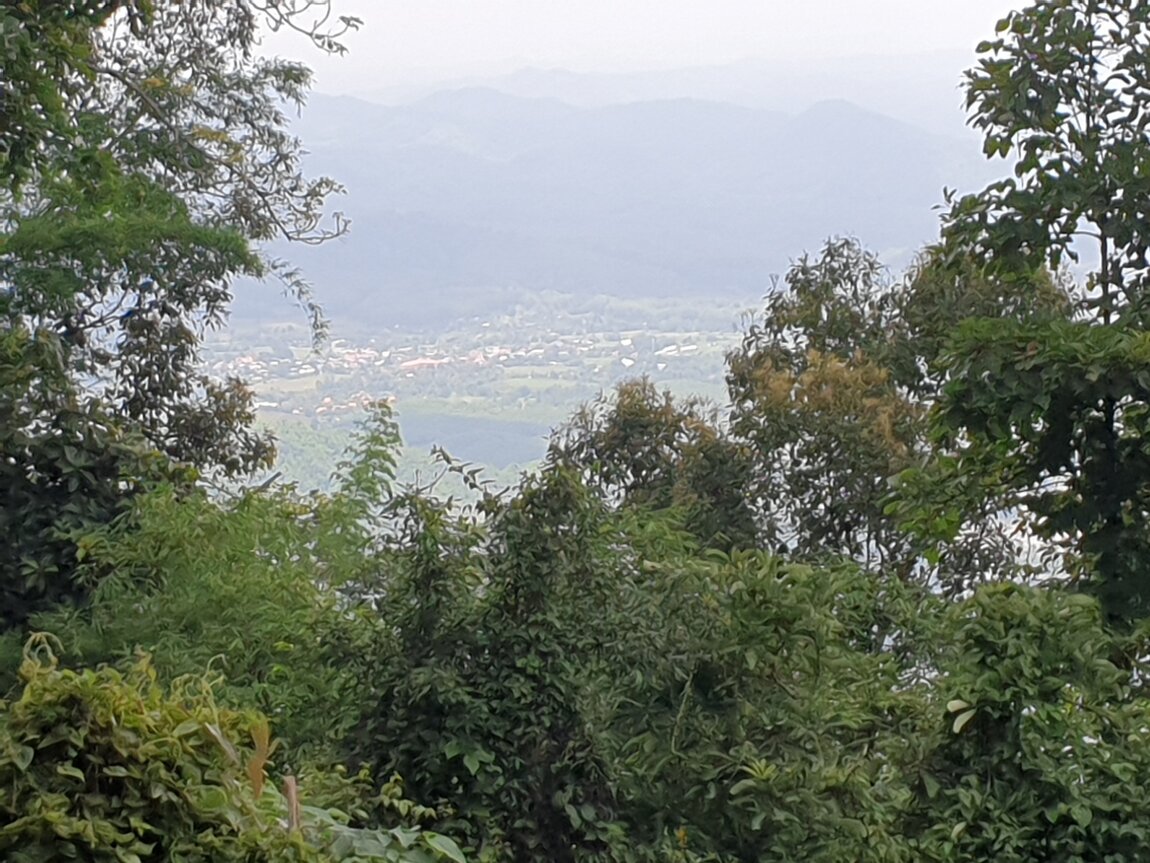 We did get one short shower which was pleasantly cooling.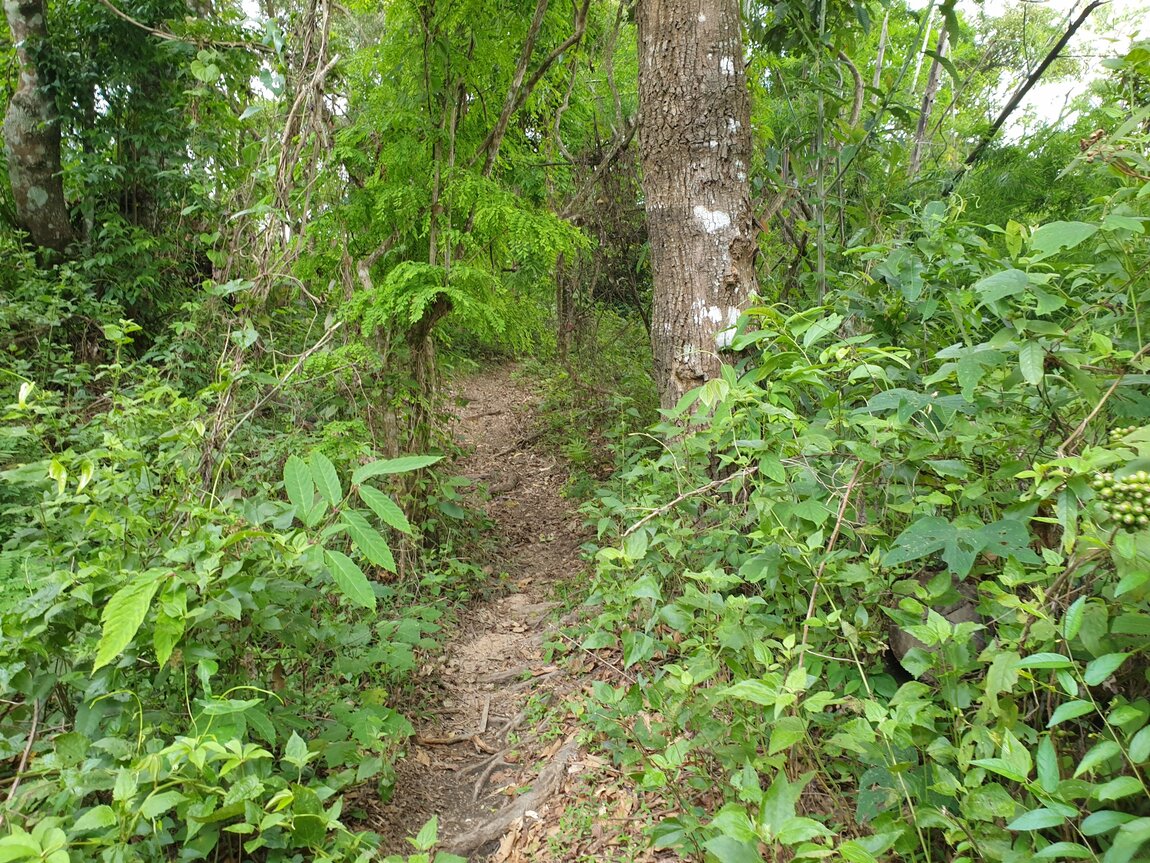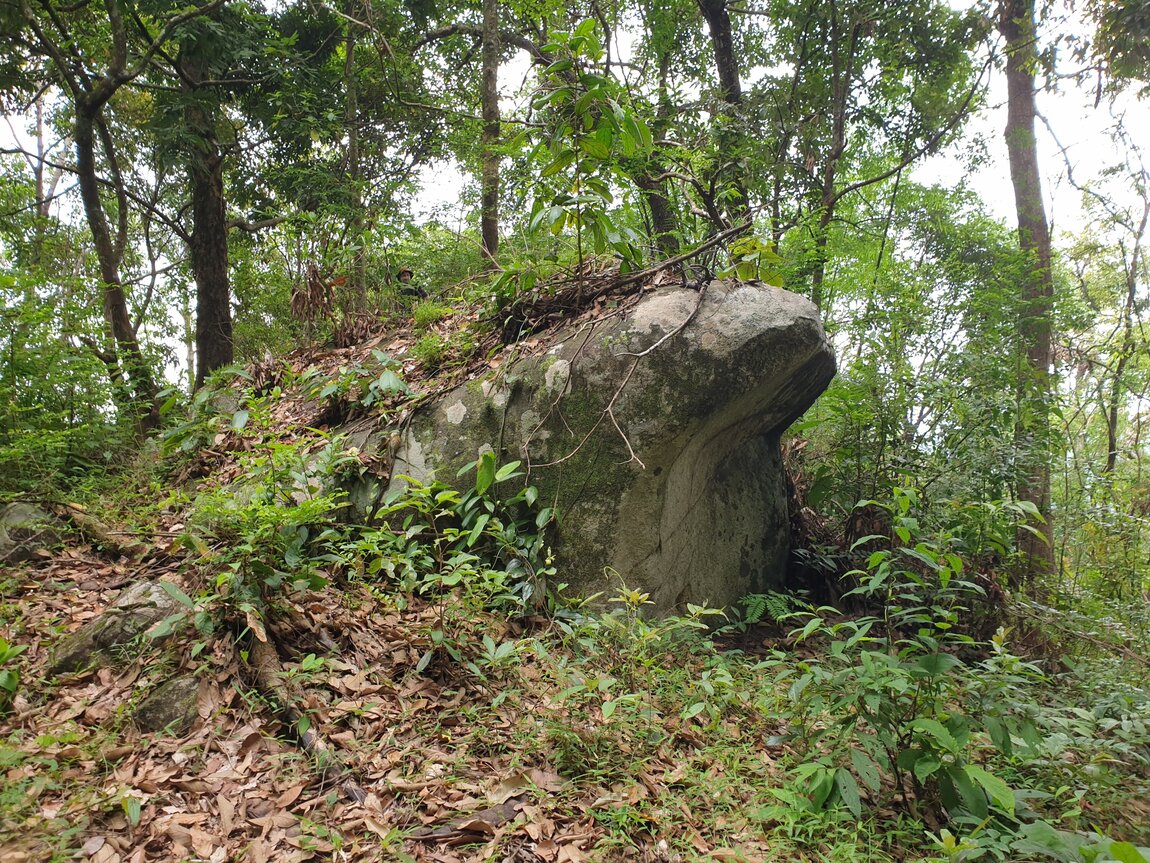 This plant is a popular local potted plant.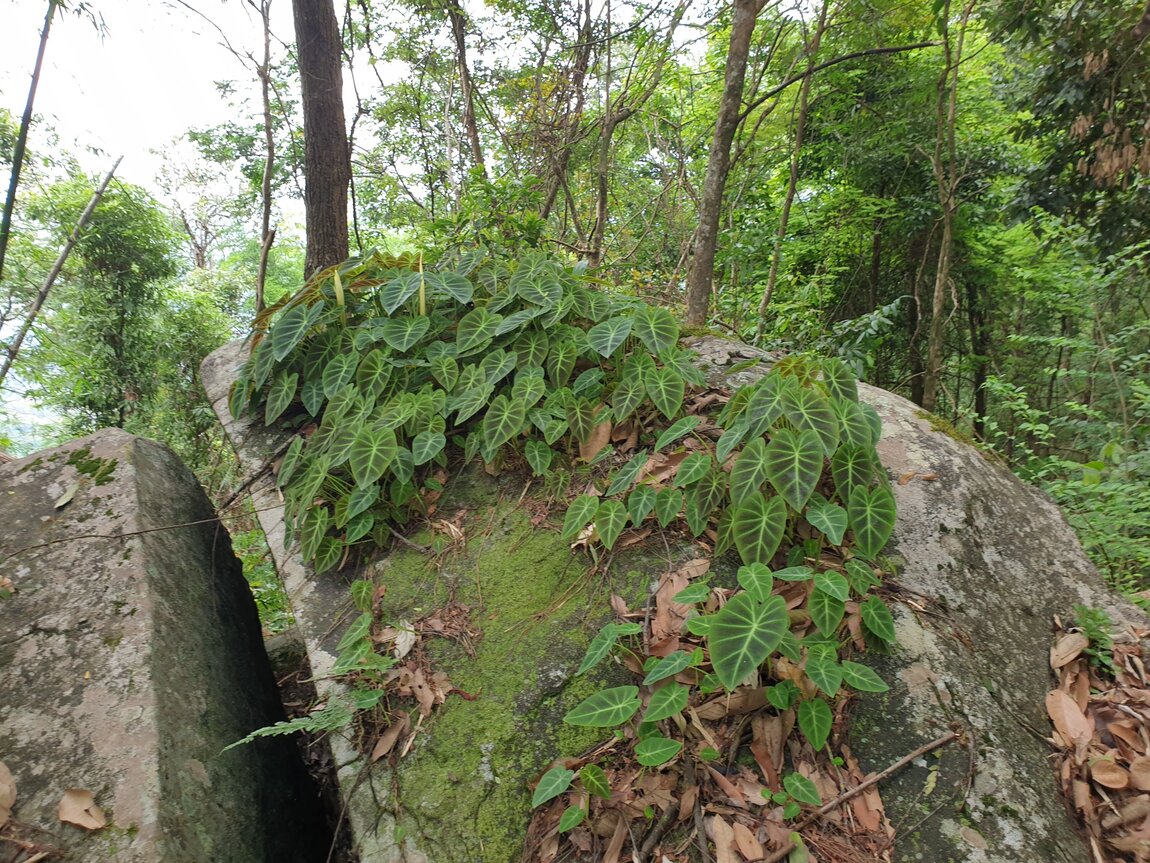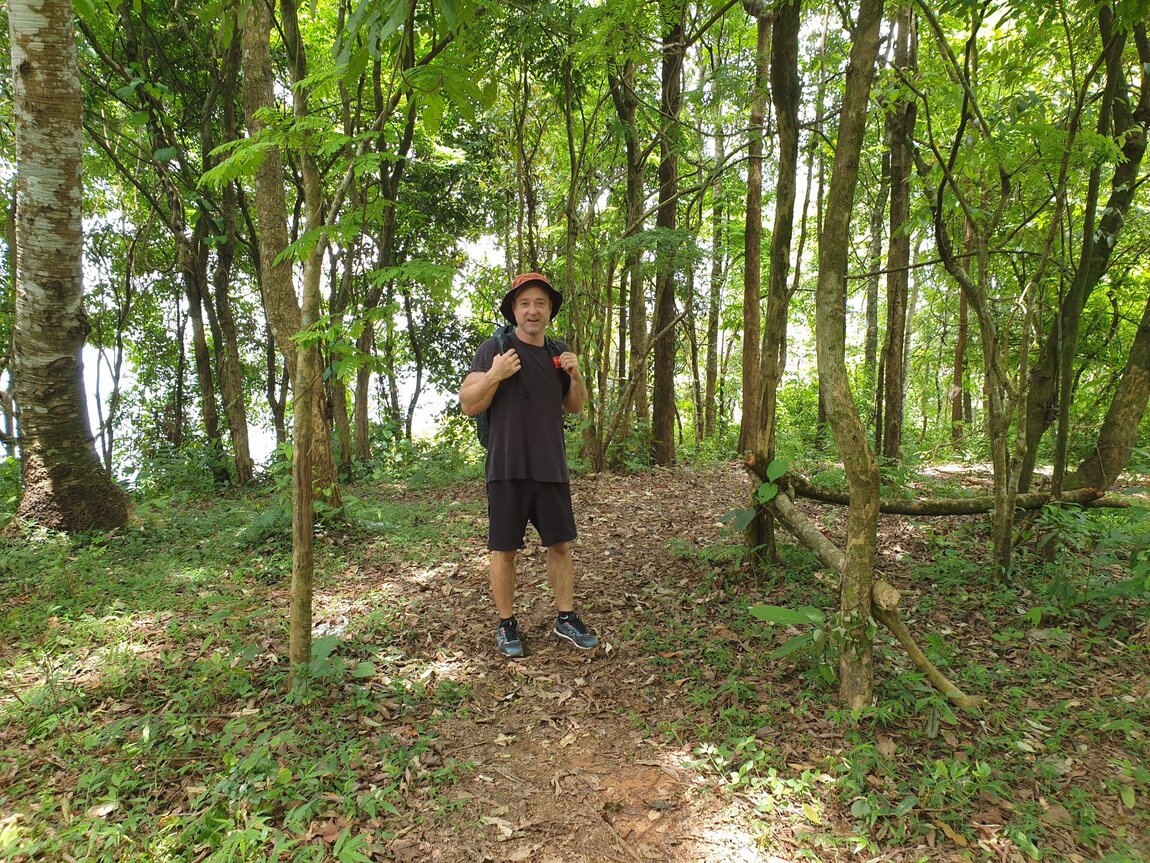 We started this hike at 08:00 and got back to the vehicles at about 15:30.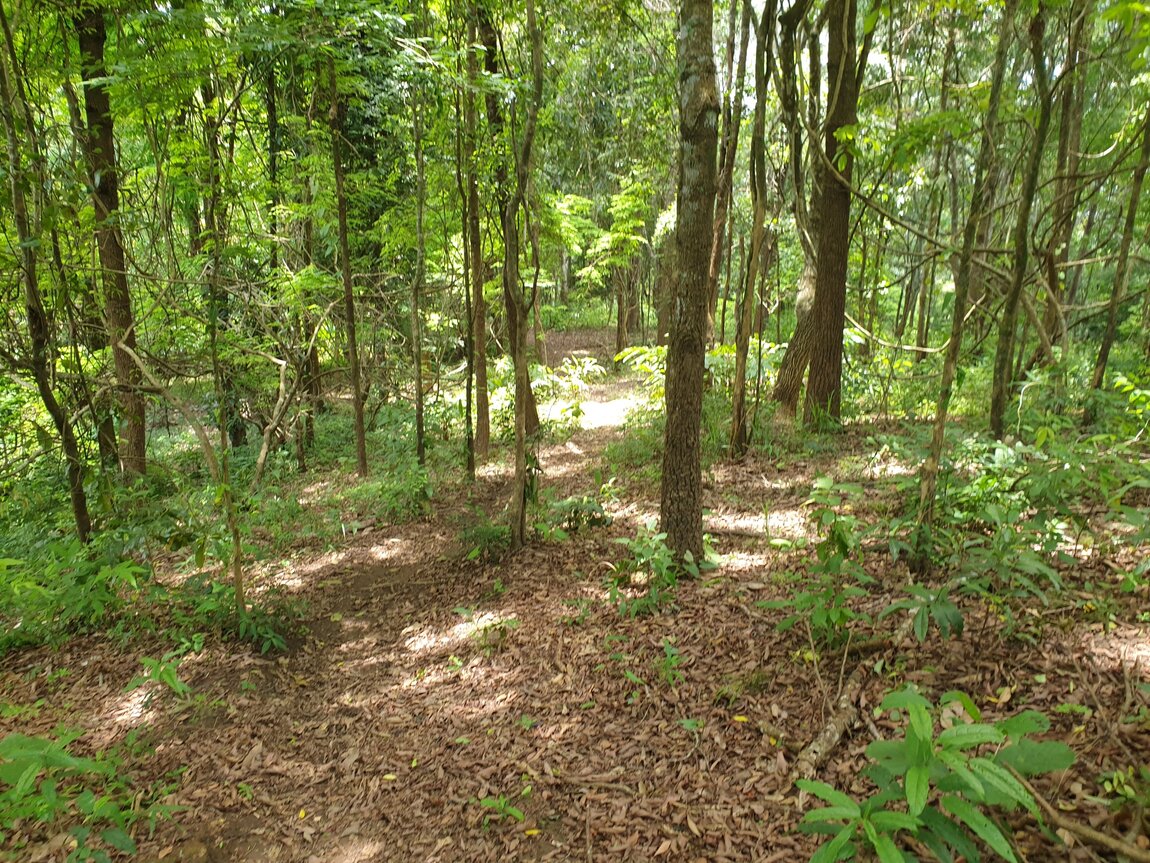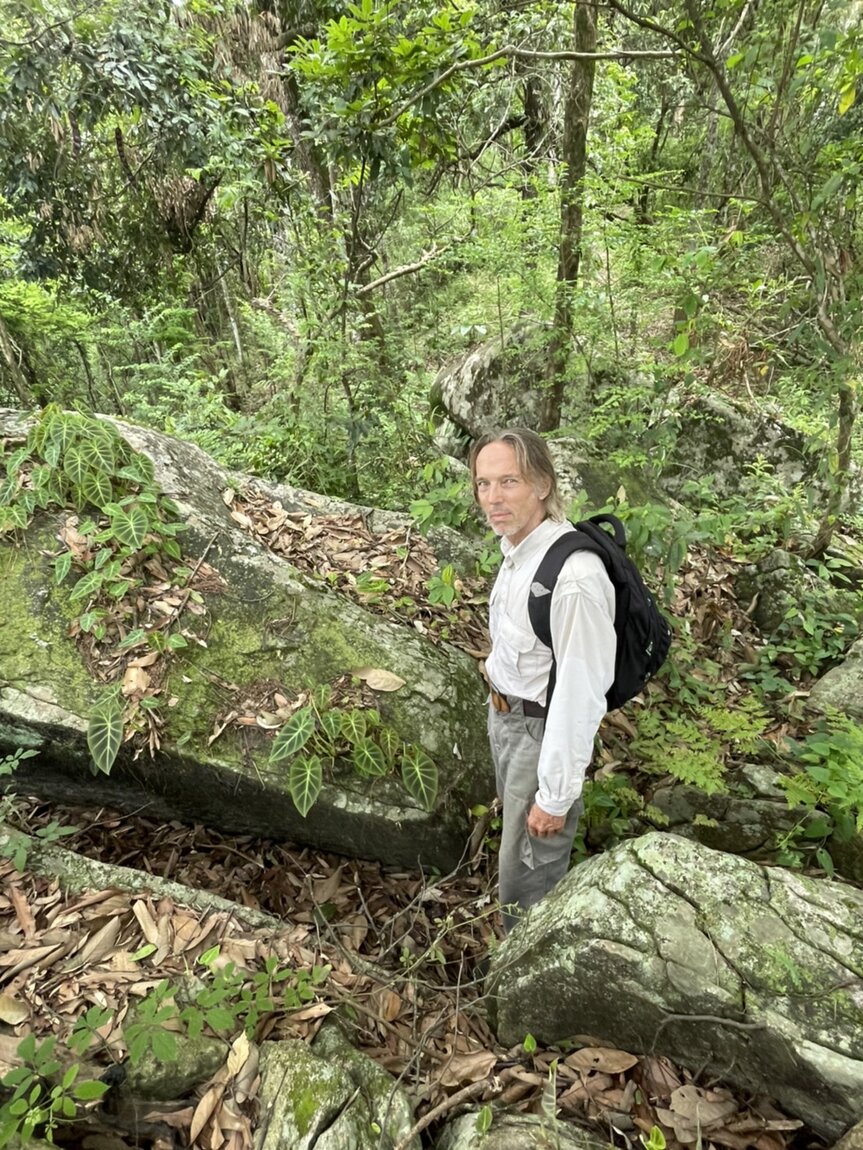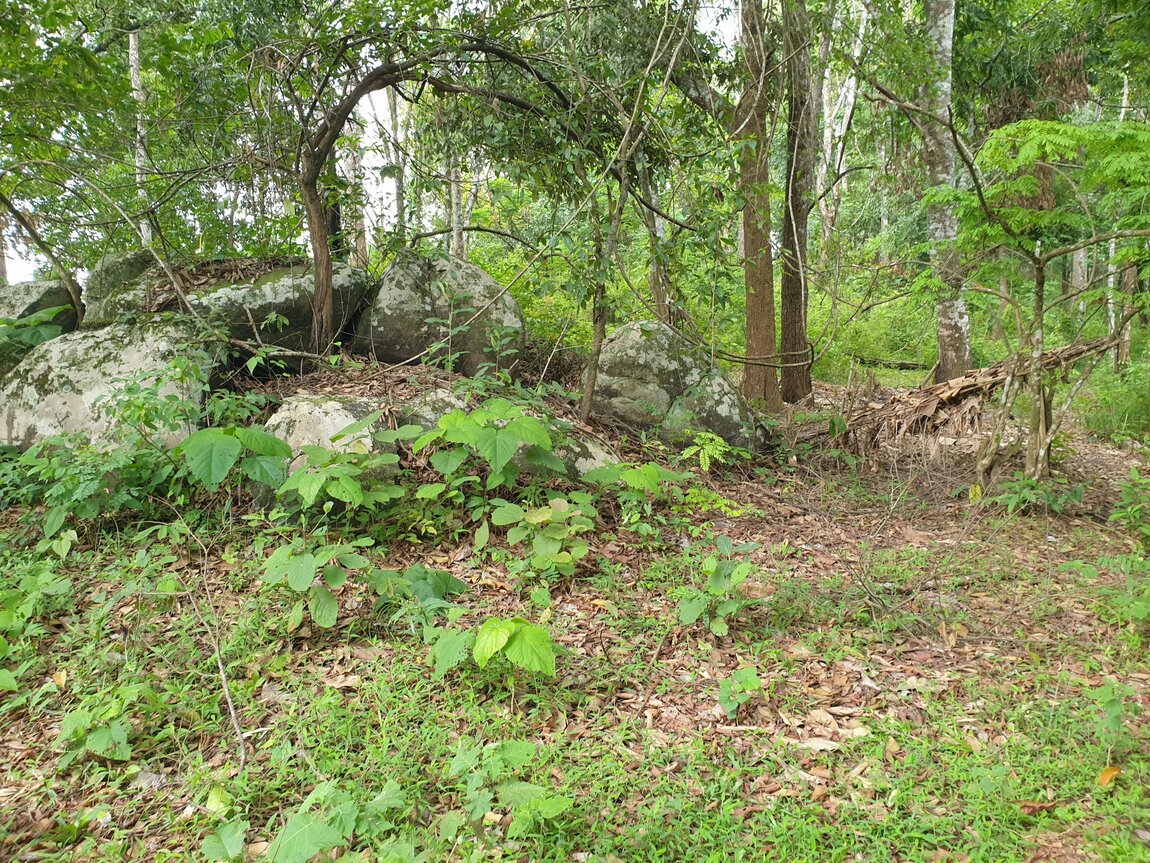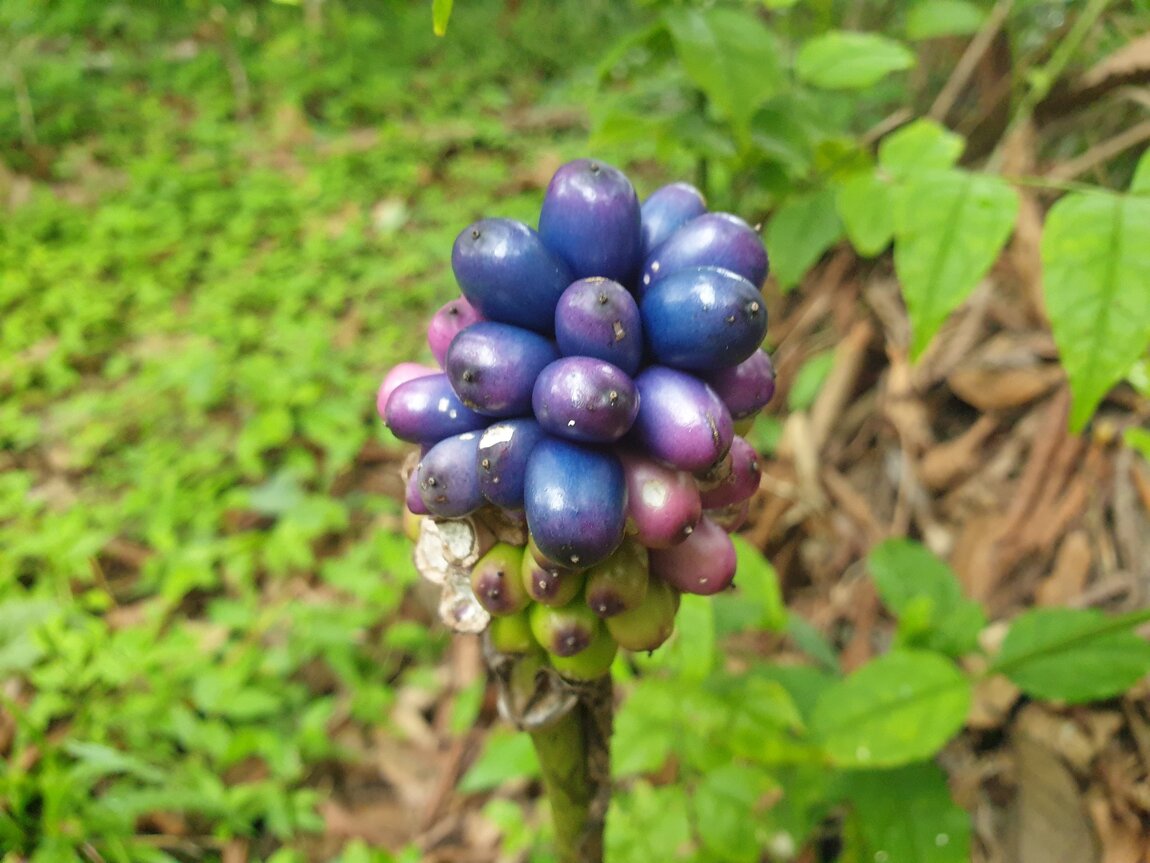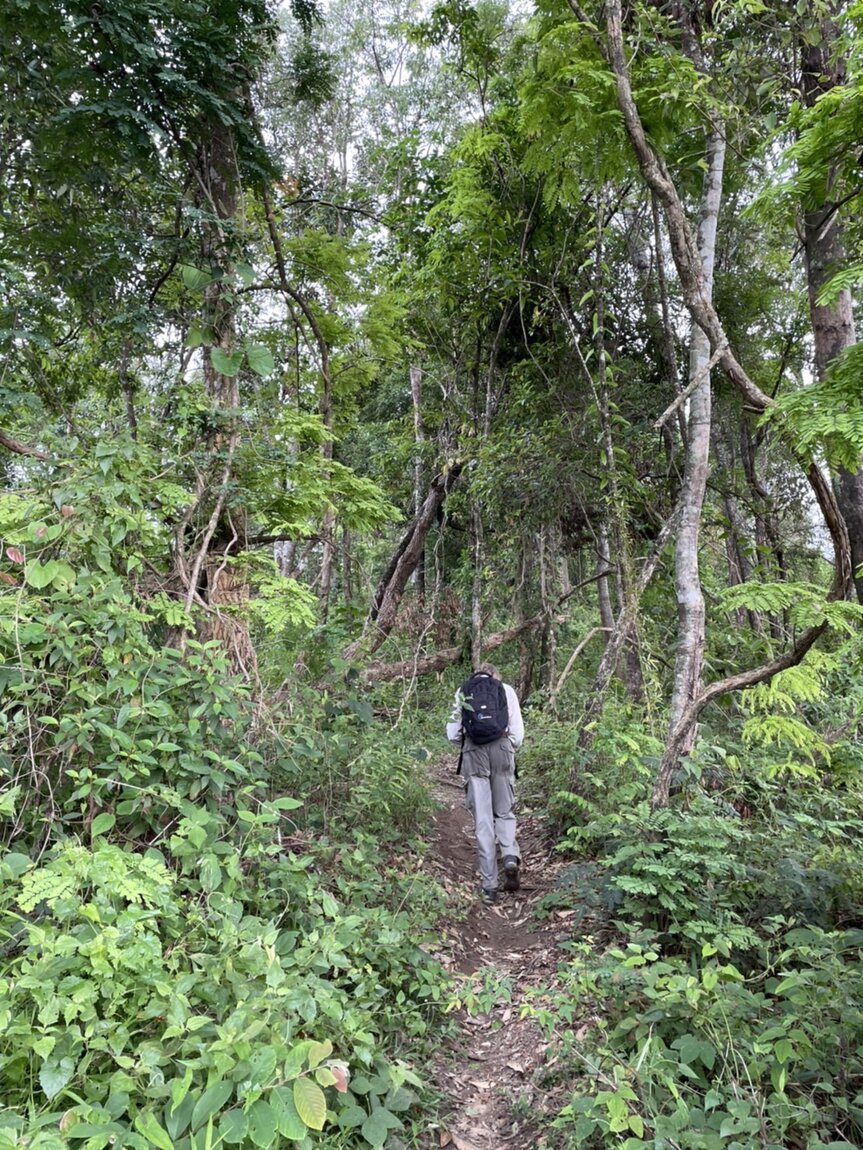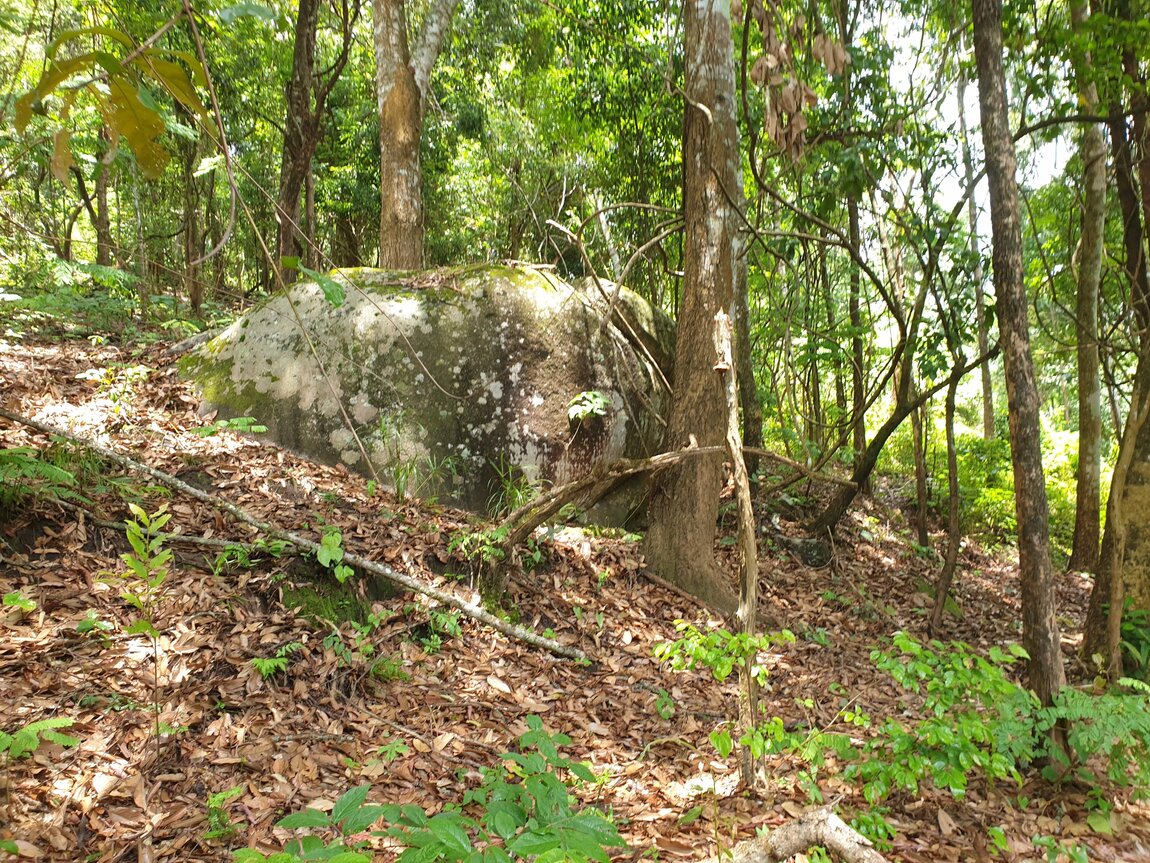 From the car park at Bahn Likki, Nanglae Nai waterfall, we did an anticlockwise loop, up to the ridge, around and back down again.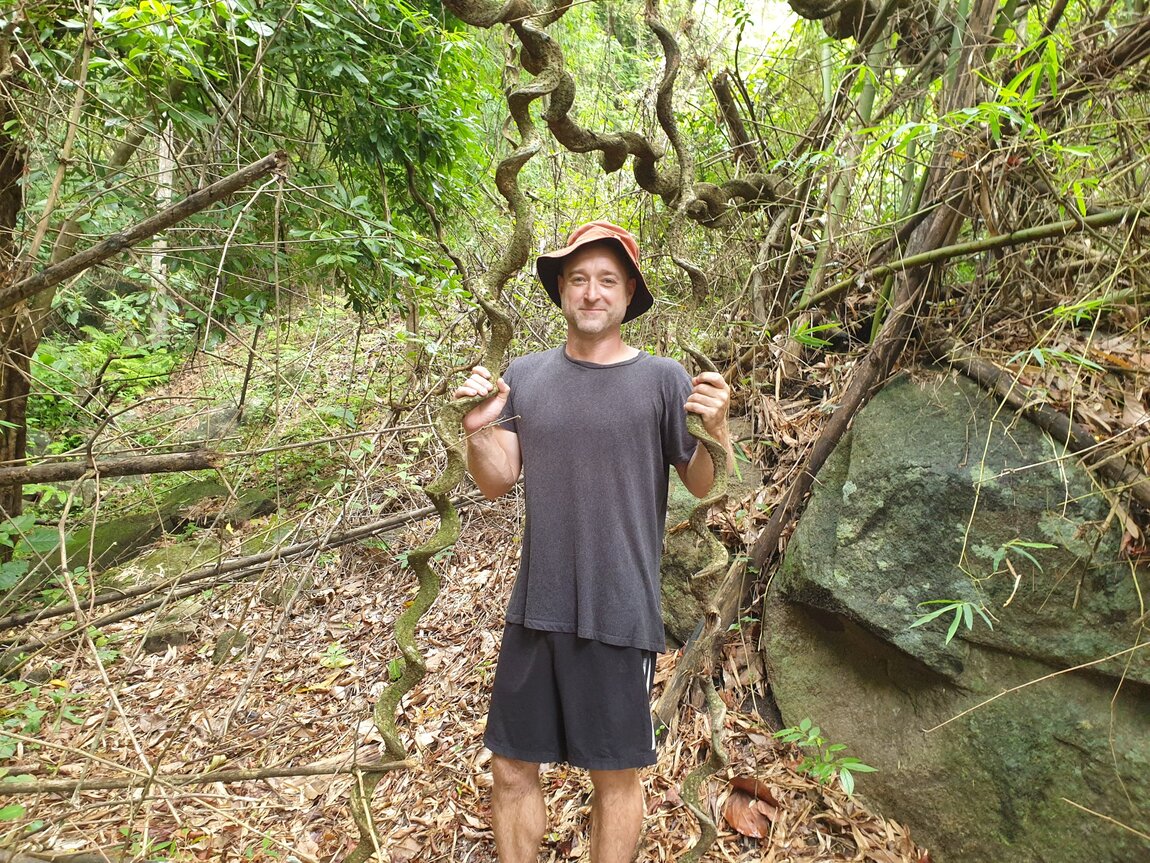 We didn't see anyone else on the mountain, all day.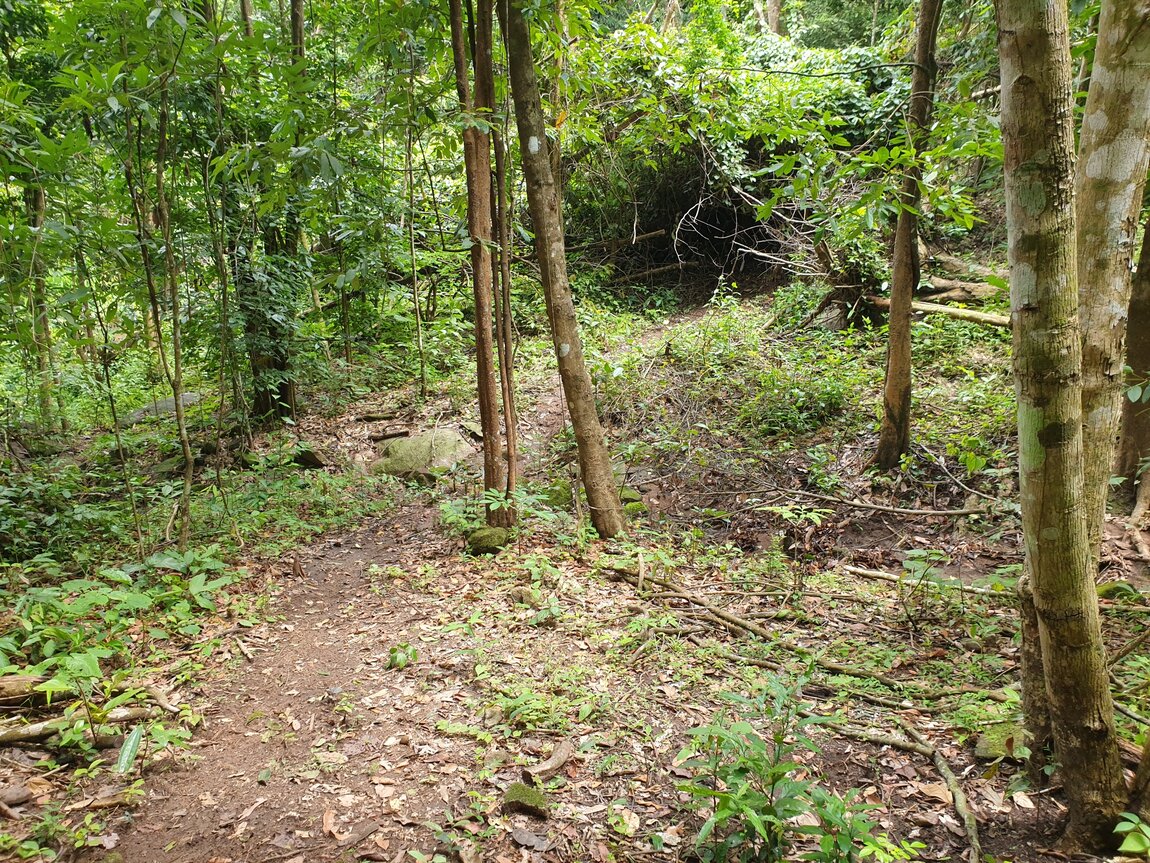 We hiked up from 450m elevation to 1200m elevation and back down (750m up and then down again), with a horizontal distance of about 18klms.
Quite a tough day....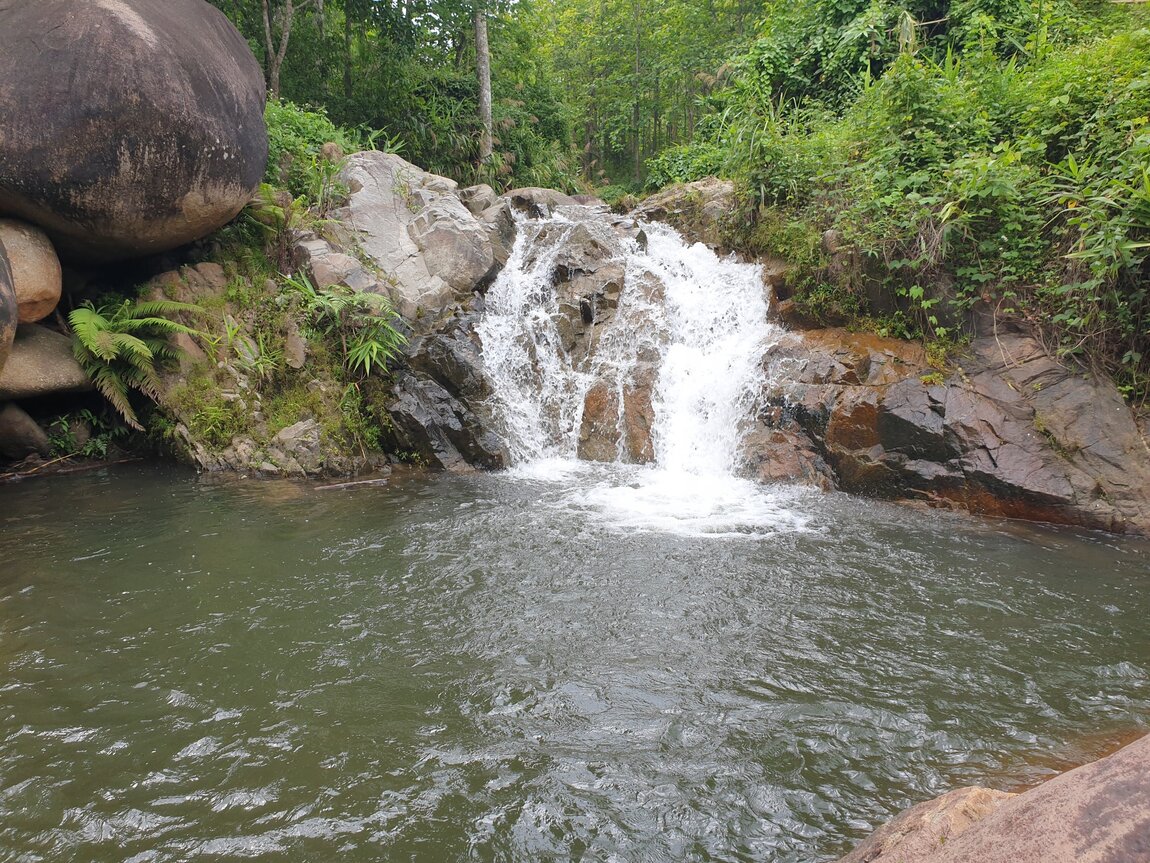 It was great to finish with a soak in the cool waterfall.
Looks like a face in this rock on the left.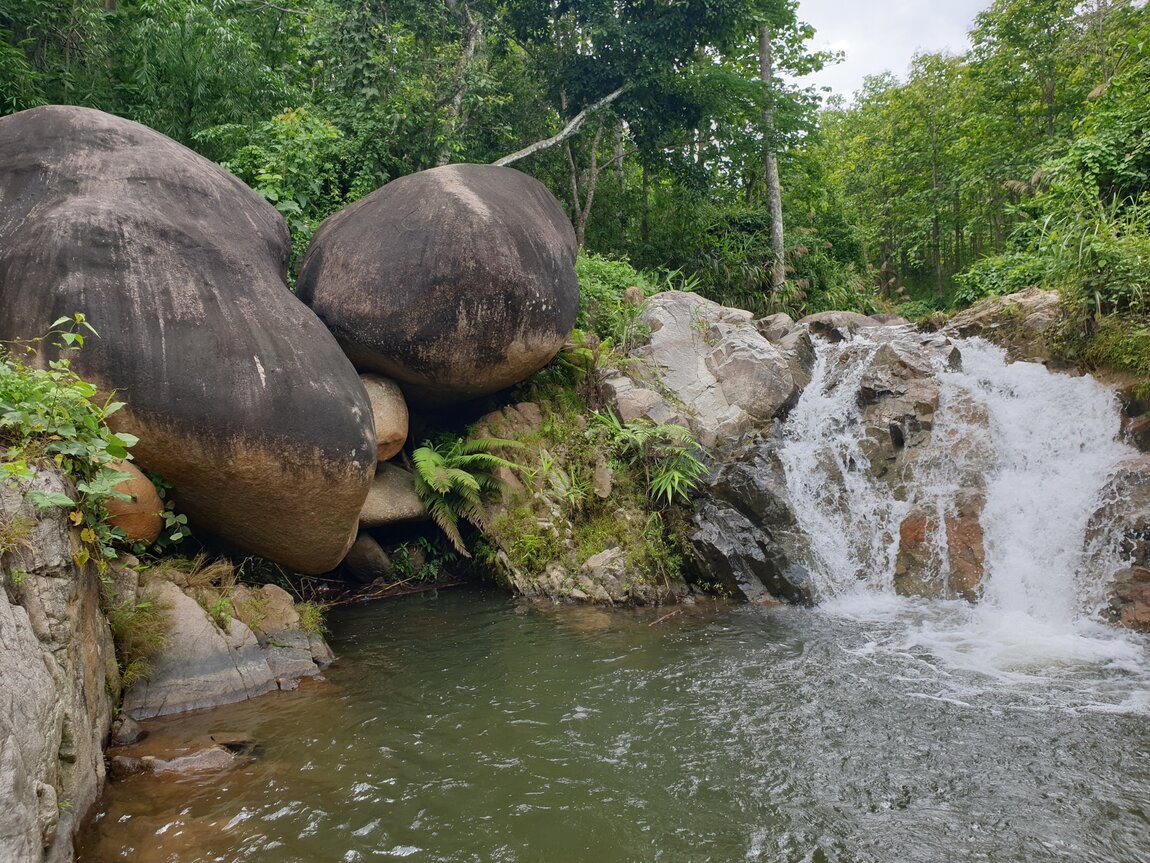 Really enjoyed that hike.
We will try another hike somewhere else, next month, try and make this a regular monthly thing..