Northern Shan State and Burma Road on a 150cc Jianling. Rides in Burma.
I did a summary previously on FB about my motorcycle rides in Burma while I was working there for three years between 2013 and 2016. However, it wasn't very detailed. So while still in relatively recent memory, I decided to split the summary into four separate rides as they were indeed rides in four completely different parts of the country. Since I was working in a relatively busy project I couldn't just take couple weeks off and get on the road. Instead, every long weekend and public holiday I would fly to different parts of the country. Preferably slightly off the beaten track and see the country before tourism gets too popular.
And ride whatever I could get my hands on.
This second part is in Northern Shan State.
February 2015 my Air KBZ flight landed in Lashio, the city where the historic Burma road starts. Prior to my departure I had secured a motorcycle through my contacts in the project I was working on. I was told it was a 'big bike' instead of the usual step-through scooter. But I knew pretty much that this probably meant I was getting a 150cc one with a clutch instead of the 4 down 4 up semiautomatic heel-toe thing. And I was happy about it.
The following morning I met my contact, a betel nut chewing red mouth Shan who proudly presented his 150cc Jianling dual sport. No mirrors, bent handle bars, clutch that barely engaged, loose swingarm and the bike sank a foot once I sat on it. After I recovered from my initial shock I decided to try and make the most of it. First order of business was to get some air in them tyres and then head to Hsipaw couple hours plus southwest down highway 3.
It was still very cold in the mornings for Southeast Asia but soon the sun started to do its work and warm things up. The ride down to Hsipaw went without an incident. Upon my arrival to Hsipaw I was in for a pleasant surprise. Unknown to me at the time it was a Shan National Day and as I approached the town I was met with a sea of colour at a nearby fairground. People dancing and putting on shows as more people poured in on trucks and tractors.
Shan National Day Celebrations in Hsipaw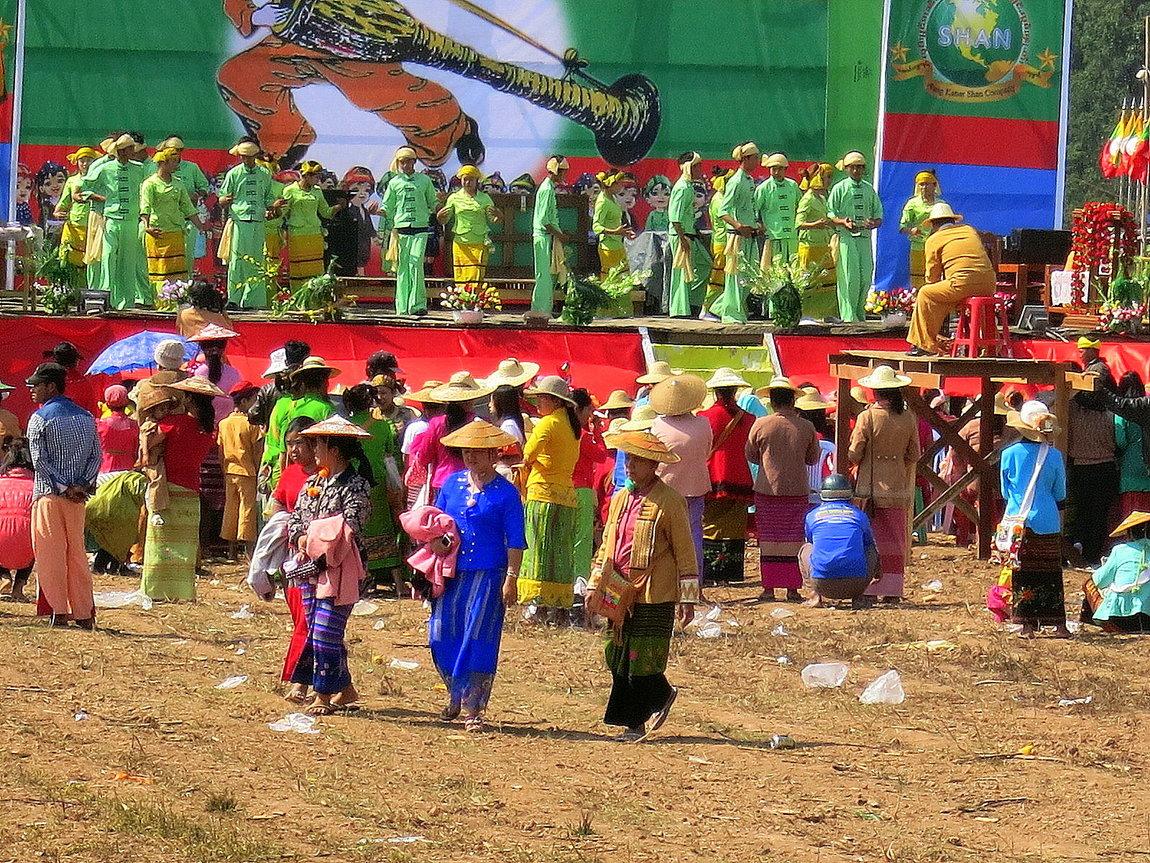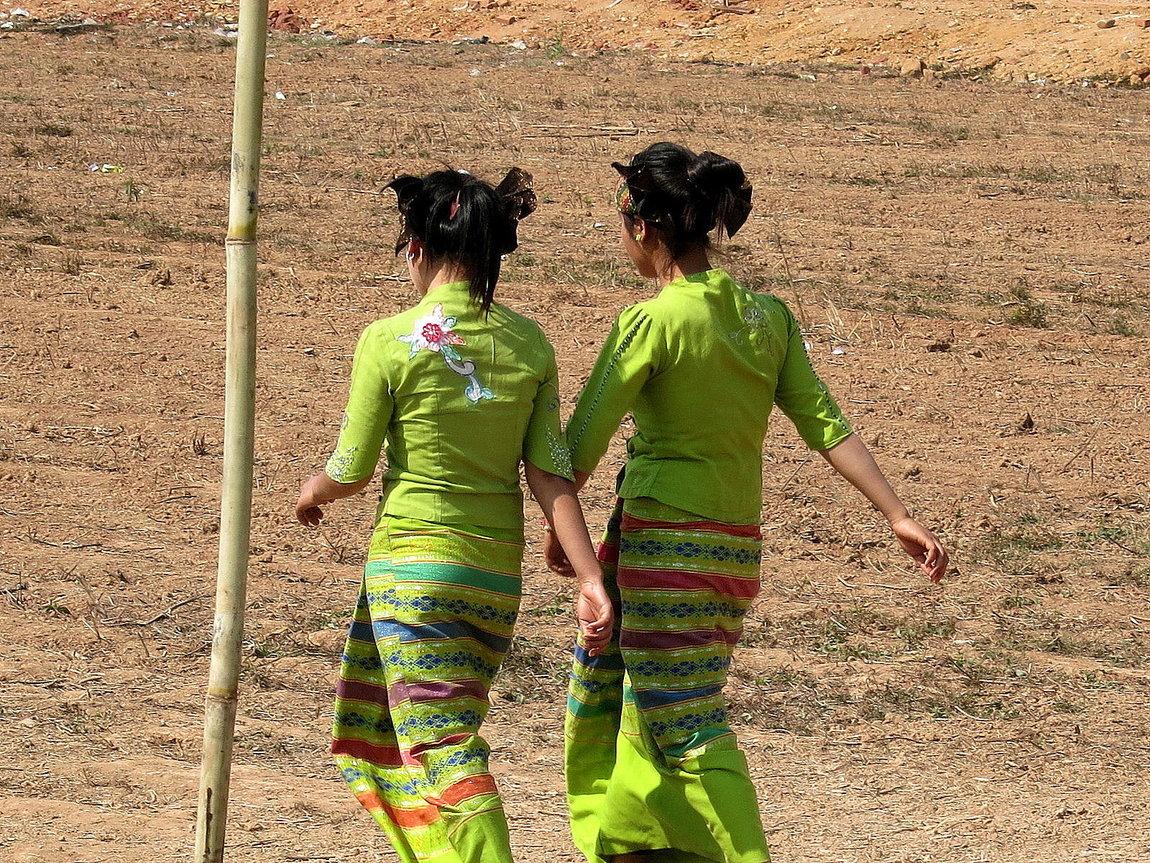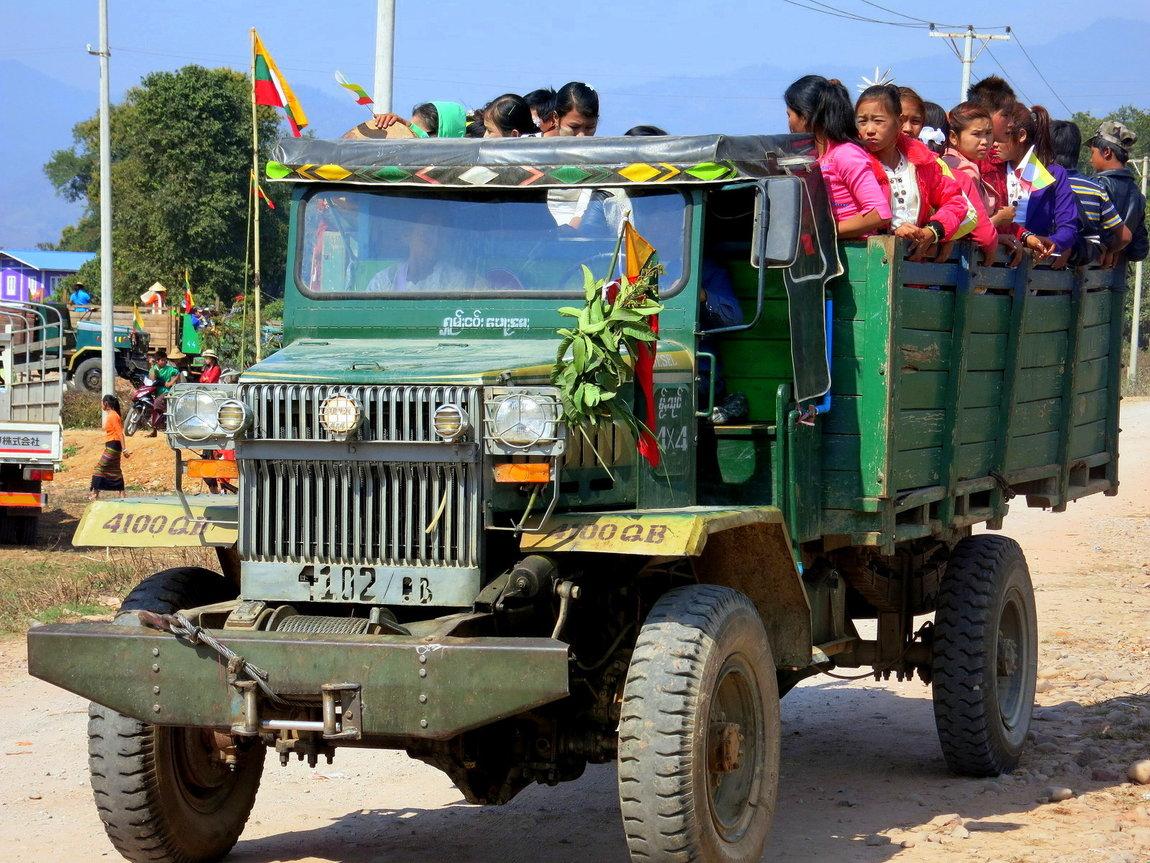 Happiness is a Chinese Tractor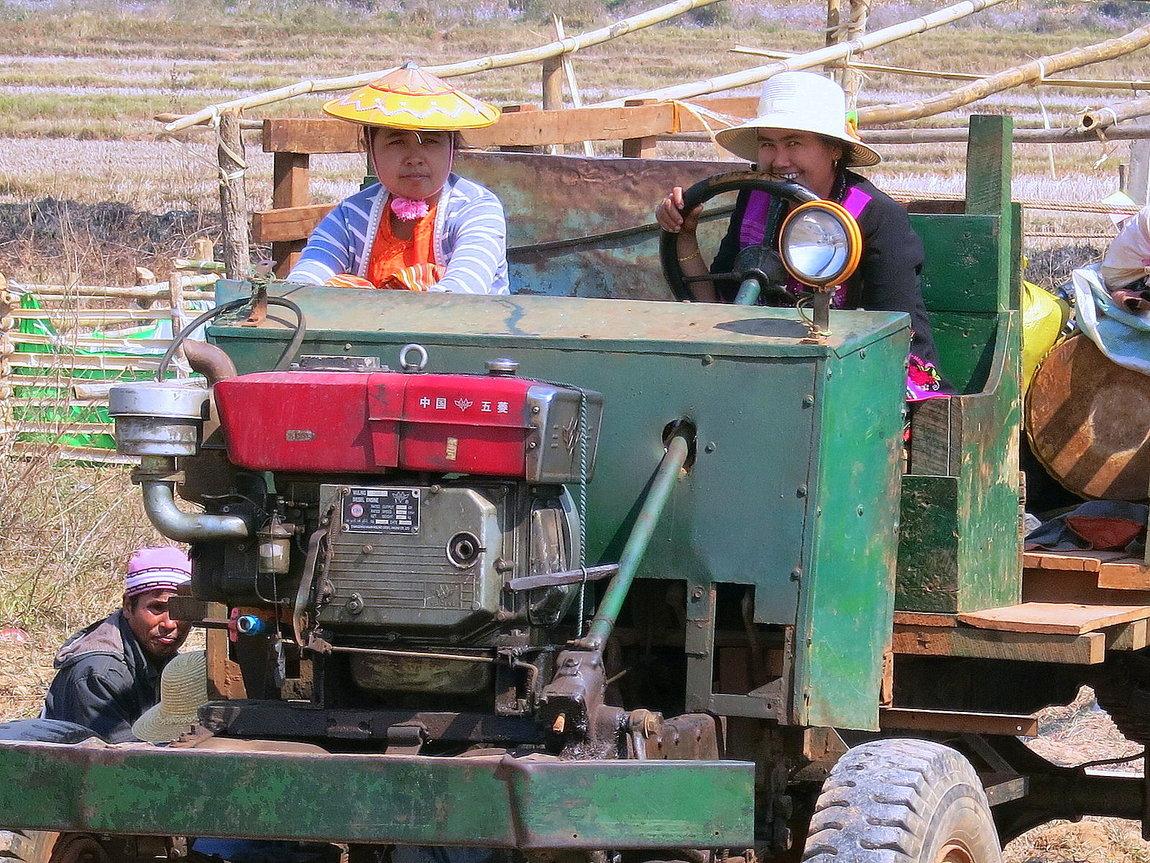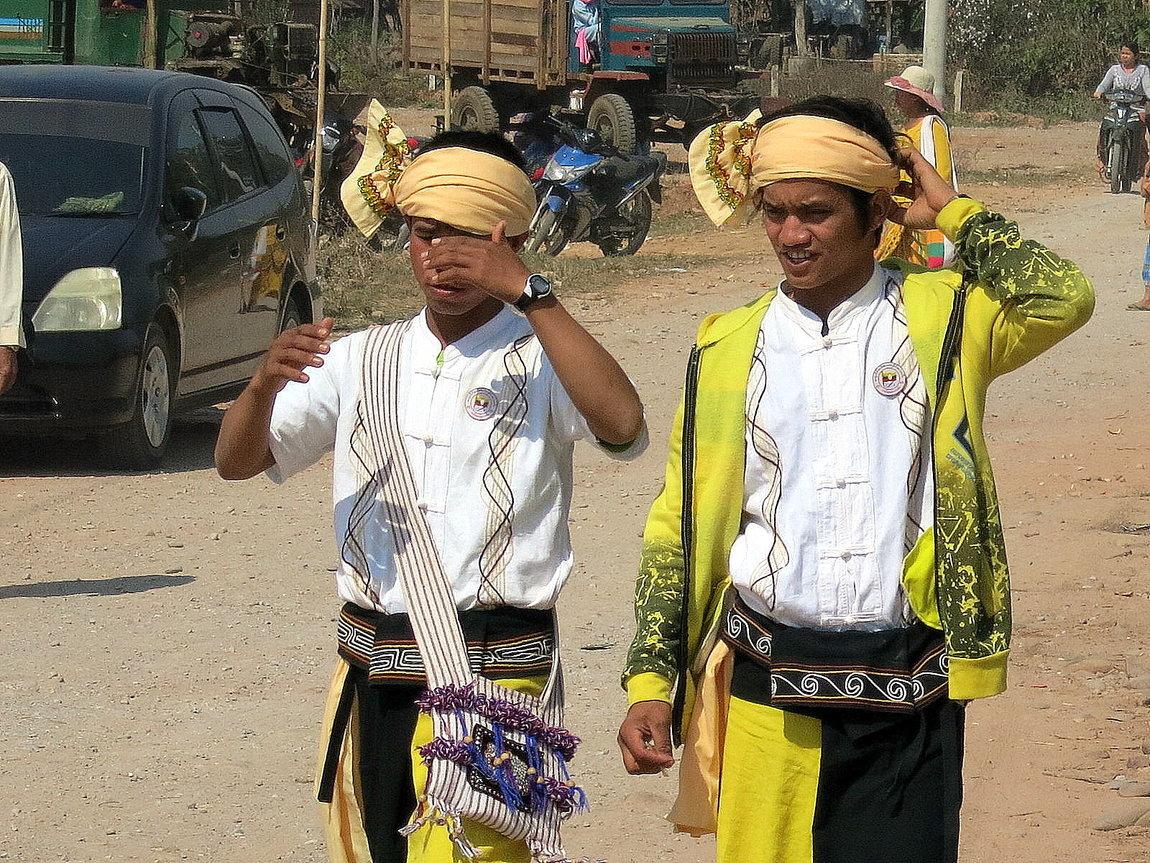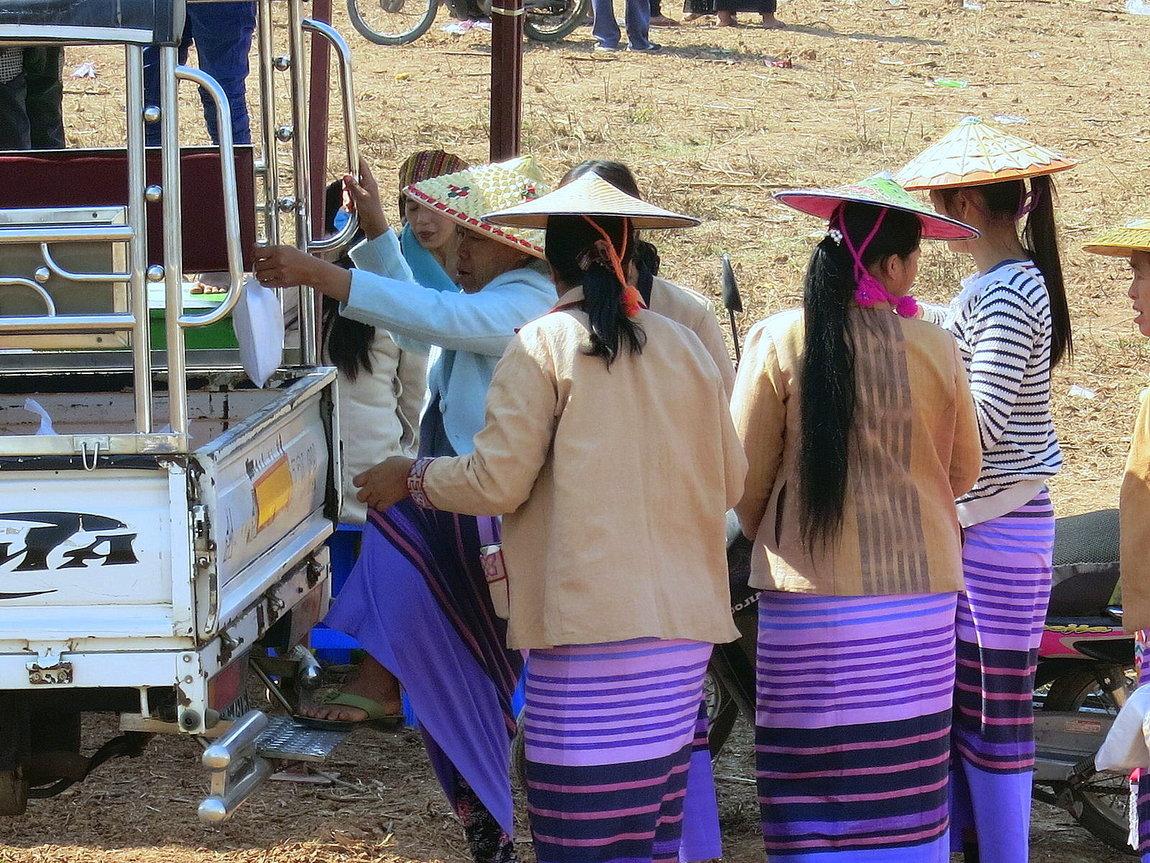 Gossip time at Hsipaw Fairground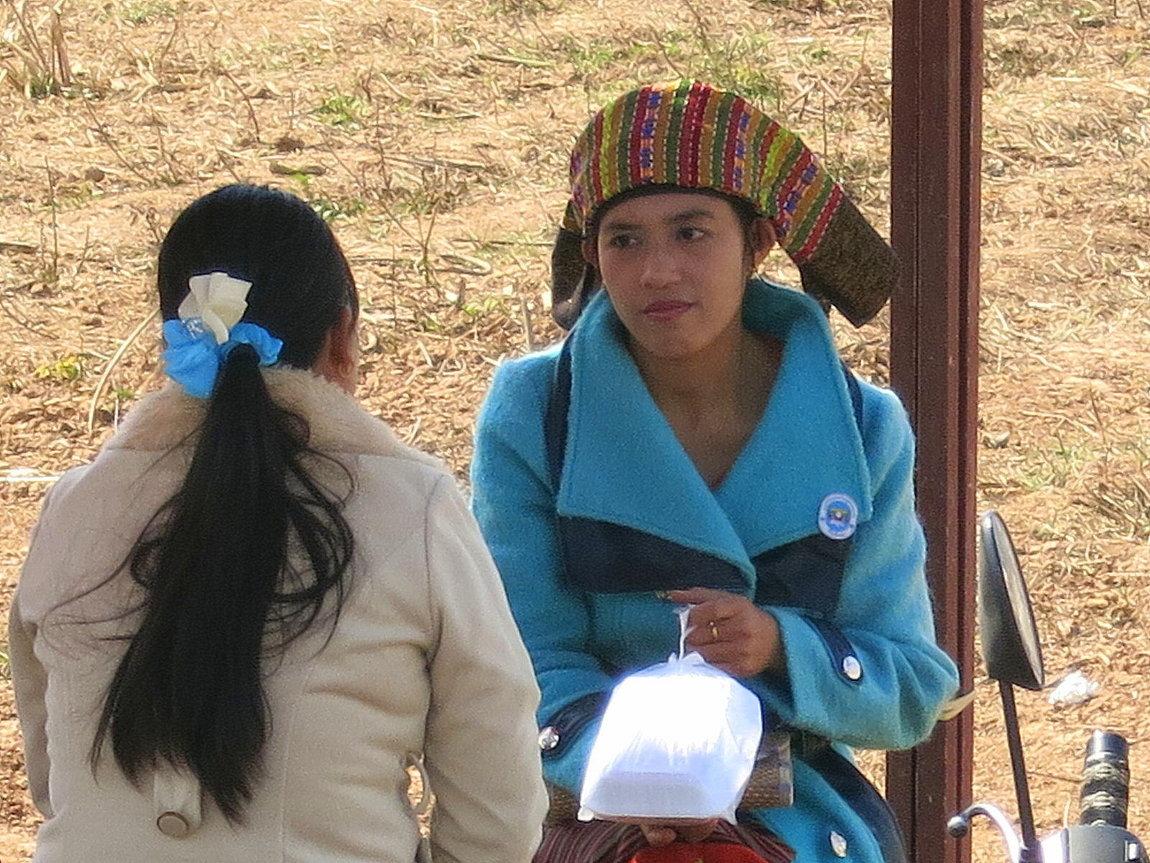 Finally I crossed the Myitnge river to the town proper and had a good look around. It's a pleasant town with numerous guesthouses and has great potential to become a real chill-out town among travelers. Found a nice looking restaurant by the river and treated myself with Soup Szechuan, fish fingers and of course can of Myanmar Beer for lunch.

Szechuan Soup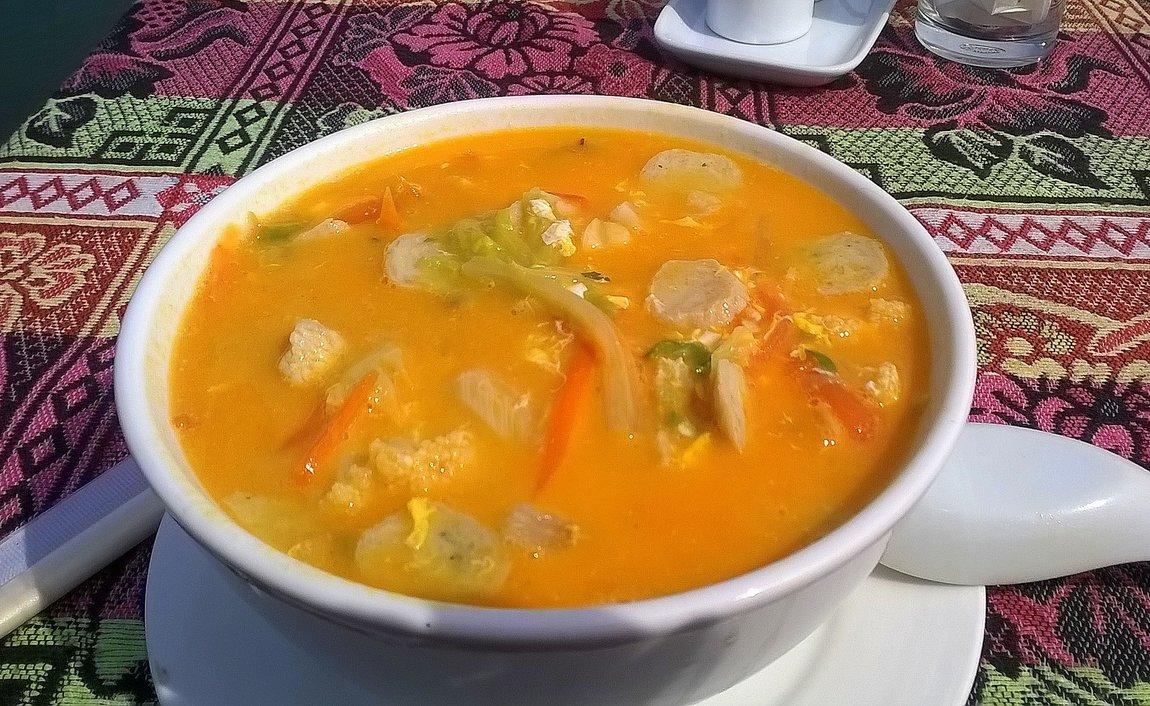 As it was mid afternoon it was time to head back to Lashio. Well, the return leg certainly did not go without an incident. Sooner rather than later I heard a horrific rattle and realised my chain had come off. But I was in luck as it happened some 50 metres from a truckers rest and very soon I was assisted by gentleman with a toolbox. The chain was back on in no time and the gent wouldn't even accept a penny for his help. Unfortunately he did not align the rear wheel properly and it was jamming against the rear brake. Same time I started losing what was left in my clutch function and eventually some 30 km later I came to a halt. Lucky again, exactly opposite a motorcycle repair shed
After a lot of had waving and laughter the mechanic man assessed the problems - got the rear brake/wheel loose again, aligned the wheel and oiled the chain. He also adjusted the clutch cable from the bottom as the handle bar end was broken. And again wouldn't accept a penny for his services. I finally got him to accept couple USD worth change by pointing at a local whisky add and told him to get drunk later. Back on the road and the bike felt better as it was actually moving 'freely'. Some 10 km before Lashio I started to hear this scratching sound from near the headlight of the bike. I soon realised the speedo cable had fallen off the speed gauge and it was merrily turning round flapping the back of the headlight to irritate the living crap out of me. But I made it back to Lashio okay just before the dark.
National Highway 3 connecting Mandalay to Muse on the Chinese border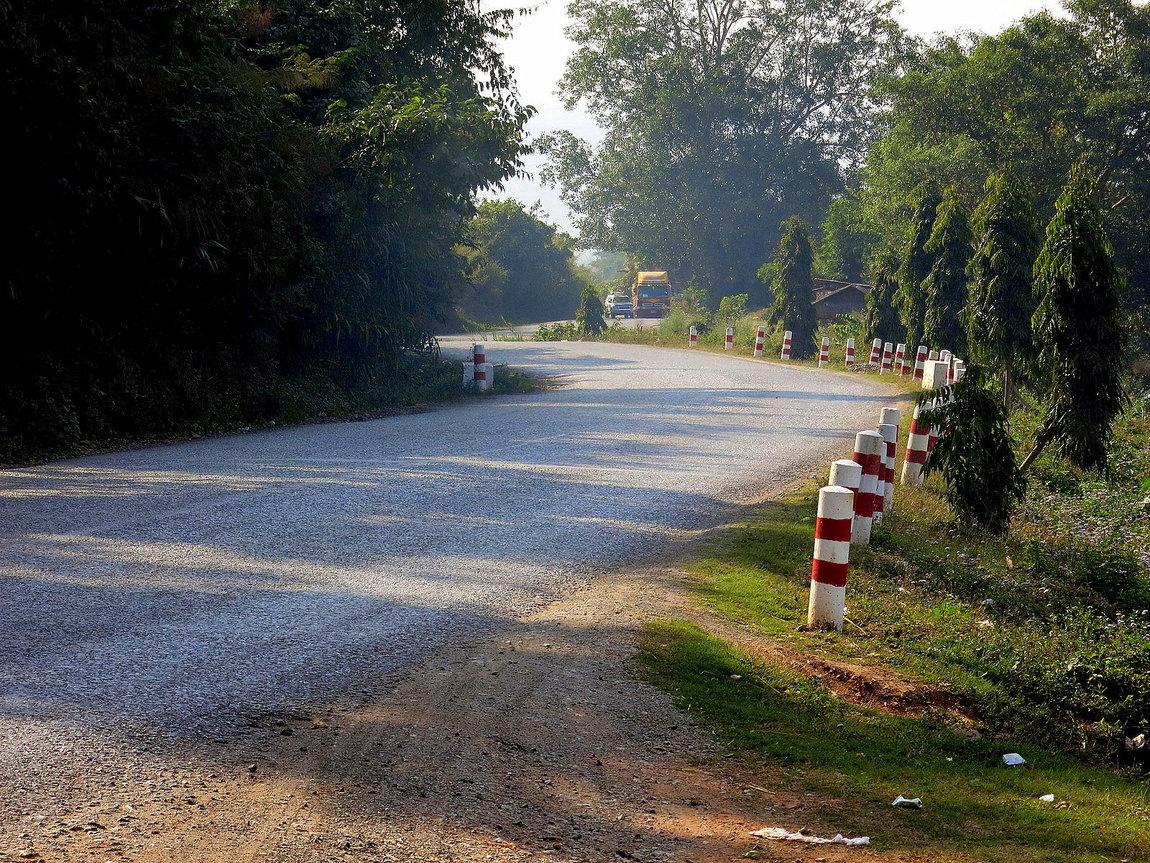 Back in Lashio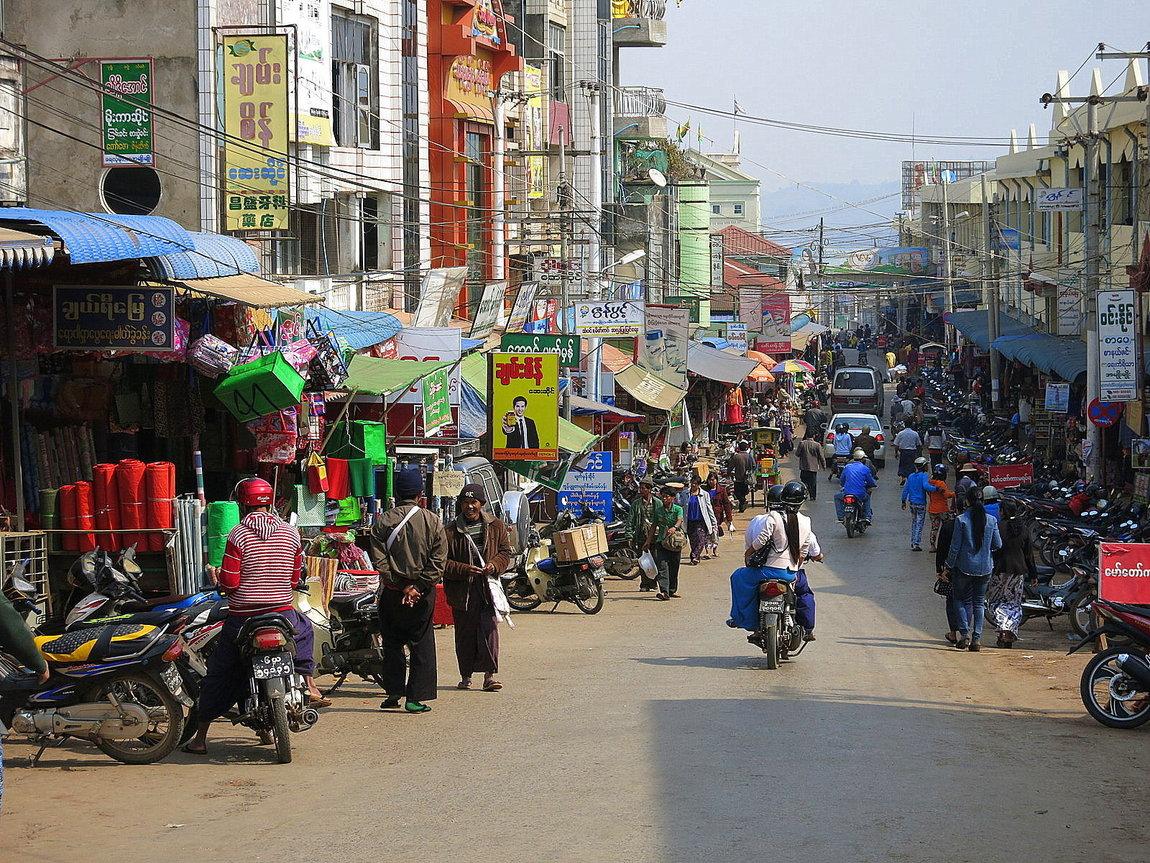 The following day my plan was to ride the historic Burma Road which starts in Lashio and ends in Kunming Yunnan. Obviously the idea was to ride part of the Lashio - Muse section on the Burmese side of the border. To enter Muse one would require a special permit which I didn't have. So I had a very loose plan just to ride as far as I would be allowed and turn around when meeting a military checkpoint etc. Even just Lashio - Hsenwi section would be good as I wasn't sure if you needed a permit to enter Hsenwi back then. Unfortunately I had a bit late start as it was freezing in the morning plus I wanted to have the speedo cable fixed. After I found a bike repair shop a guy fixed my speedo cable in ten minutes and charged me outrageous 40 cents US
Map of Northern Shan State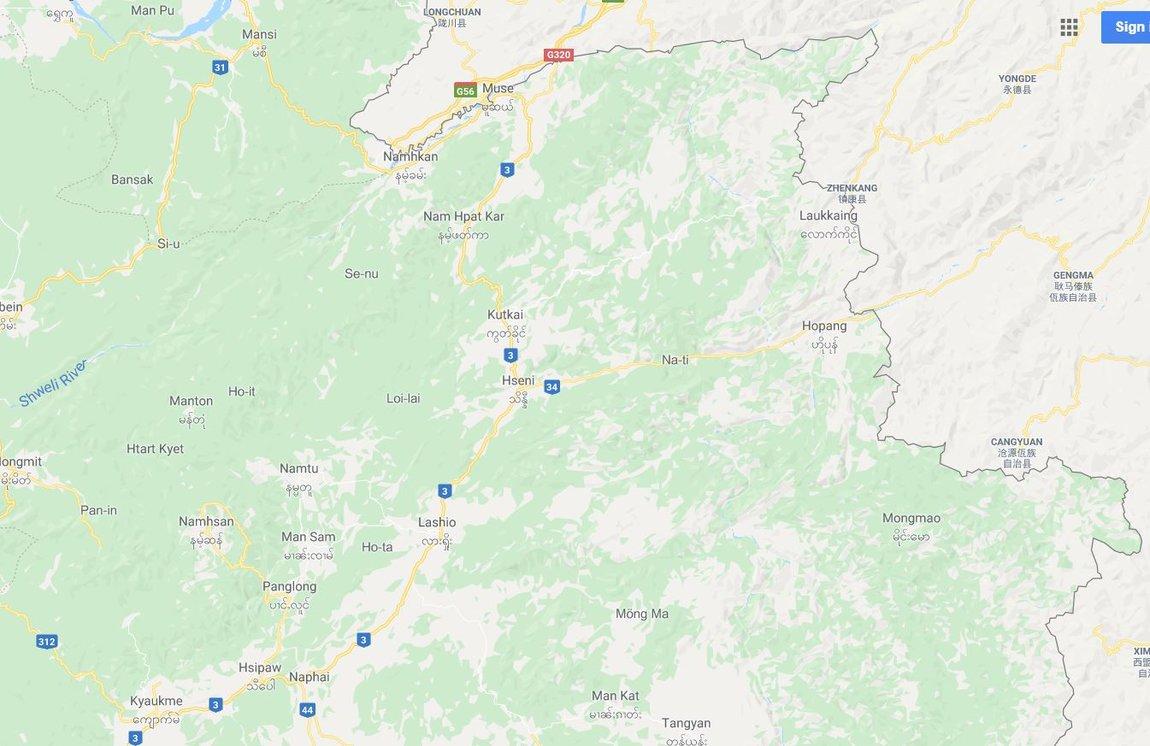 Approaching Hsenwi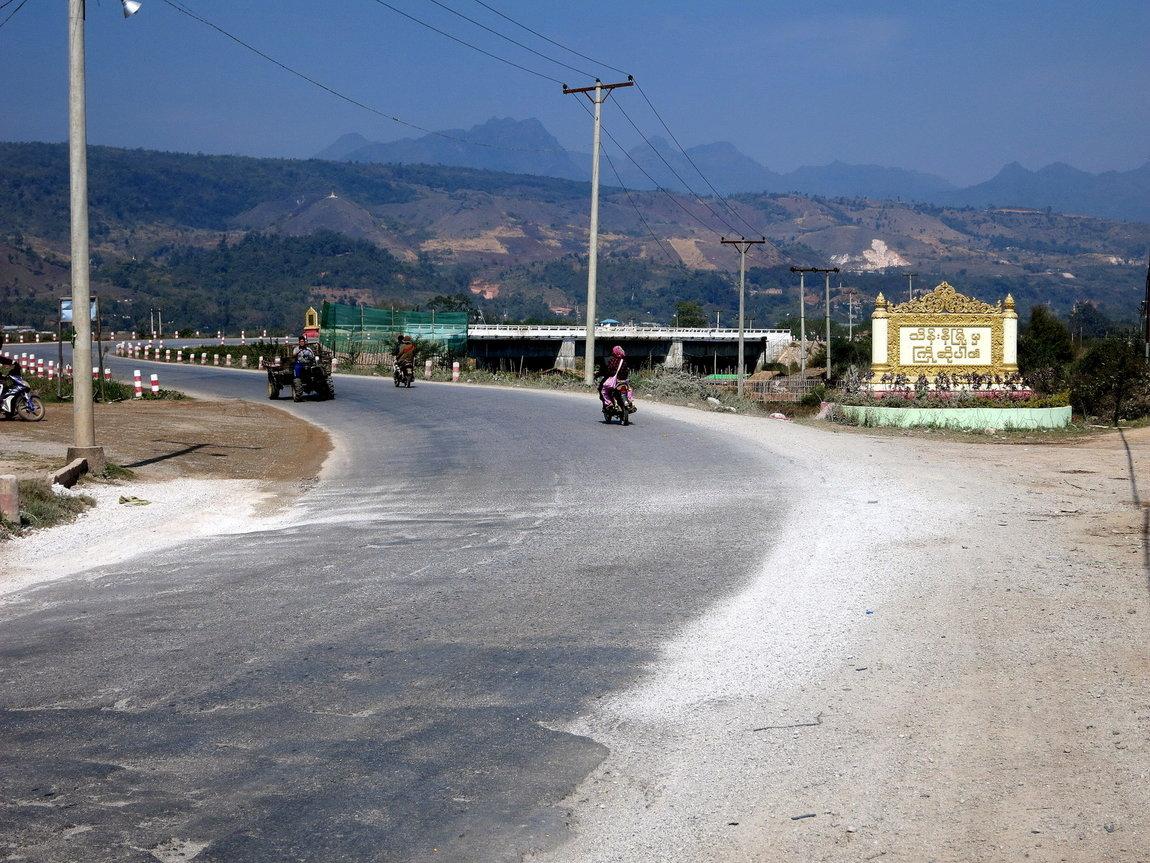 Quite a bit military and other truck traffic between Lashio and Hsenwi as it is the main trading route to China after all. To my pleasant surprise nobody stopped me at Hsenwi and even going through highway toll booths it was smiles all the way. And now the fun started. Until Hsenwi it had been a steady modest climb but from Hsenwi to Kutkai it was steep, twisty and you really got the frontier road feeling as it traveled like snake up the mountain. And due to the steepness and curves all the truck traffic slowed down and it was easy for me to ride past them and enjoy the ride. Suddenly it seemed you have reached the top only to find out behind the corner the climb starts again.

Historic Burma Road north of Hsenwi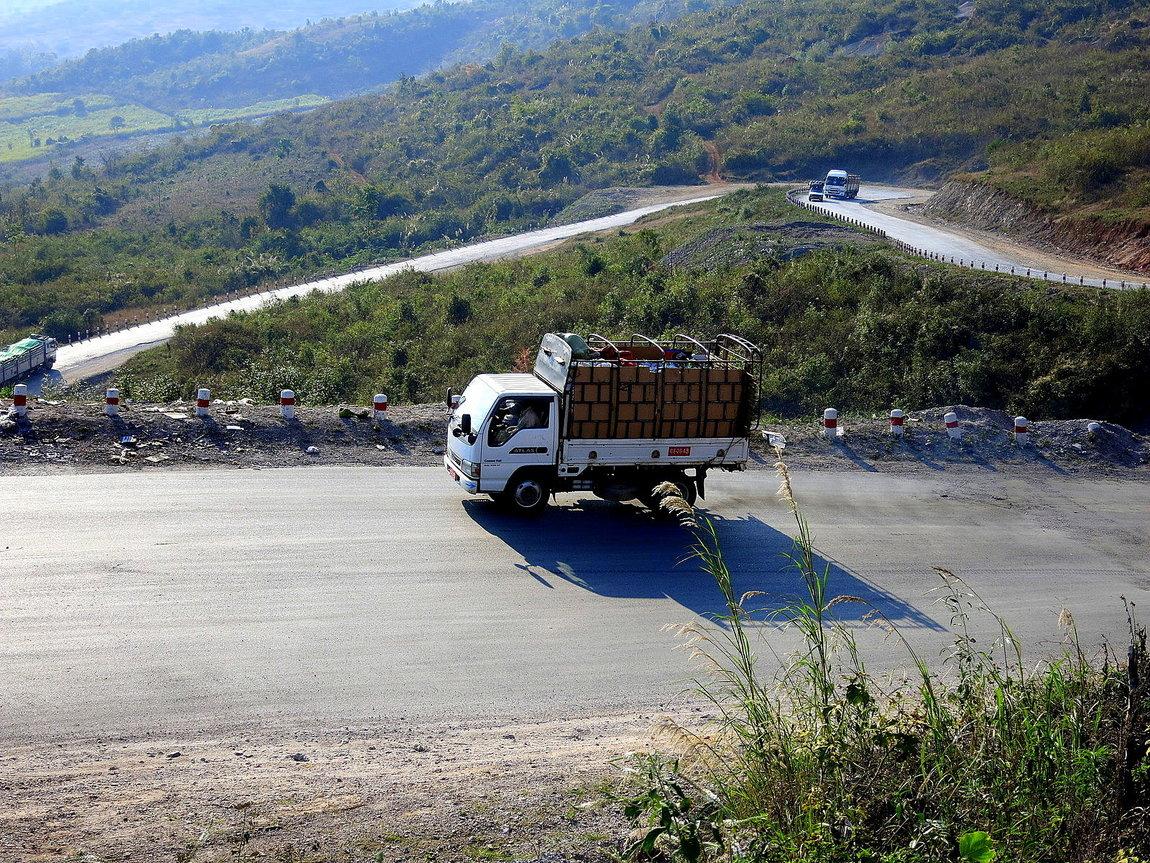 View along the Burma Road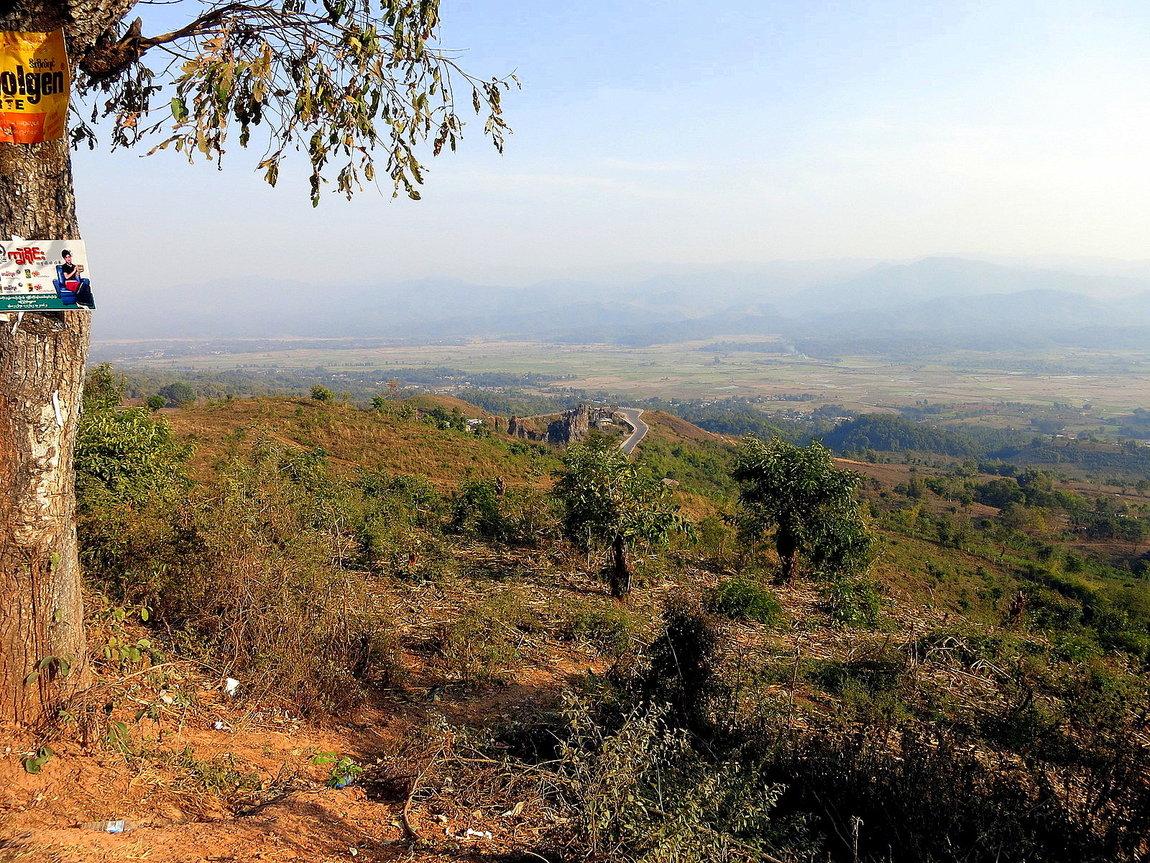 Photo opp south of Kutkai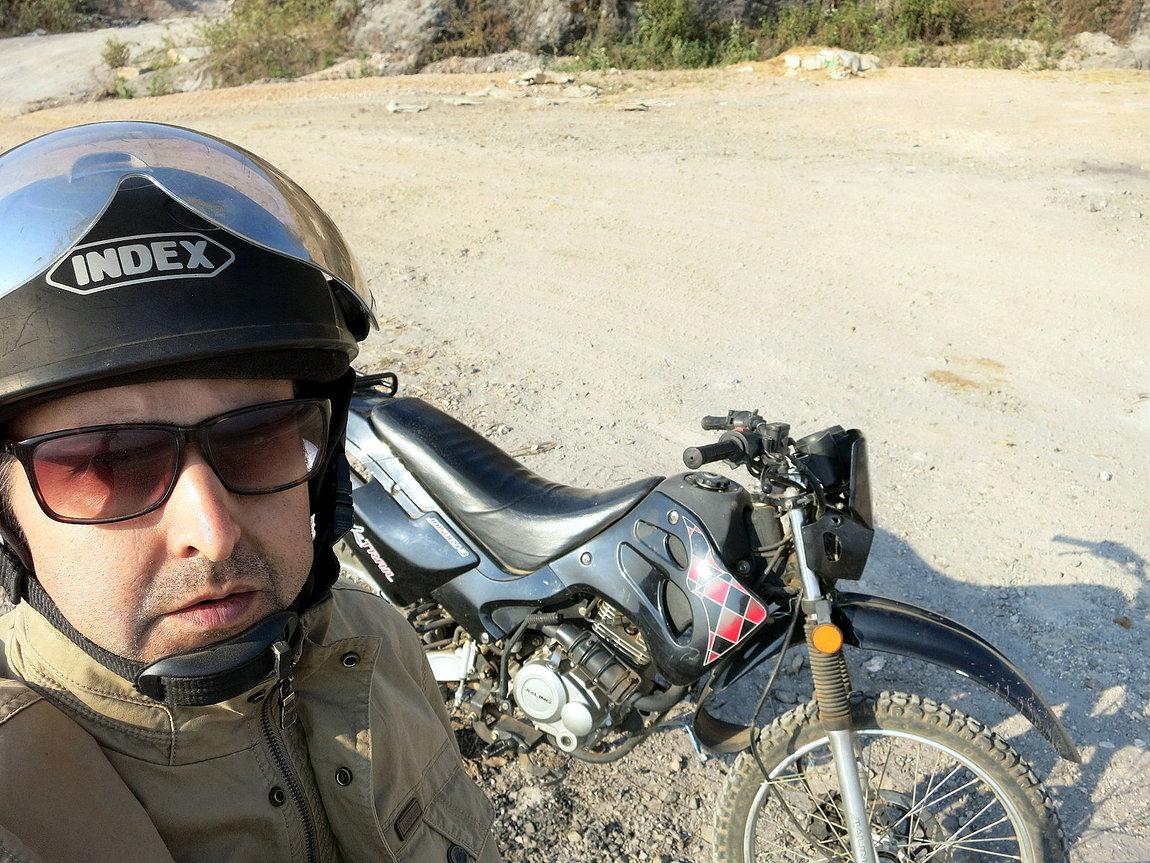 The climb to Kutkai continues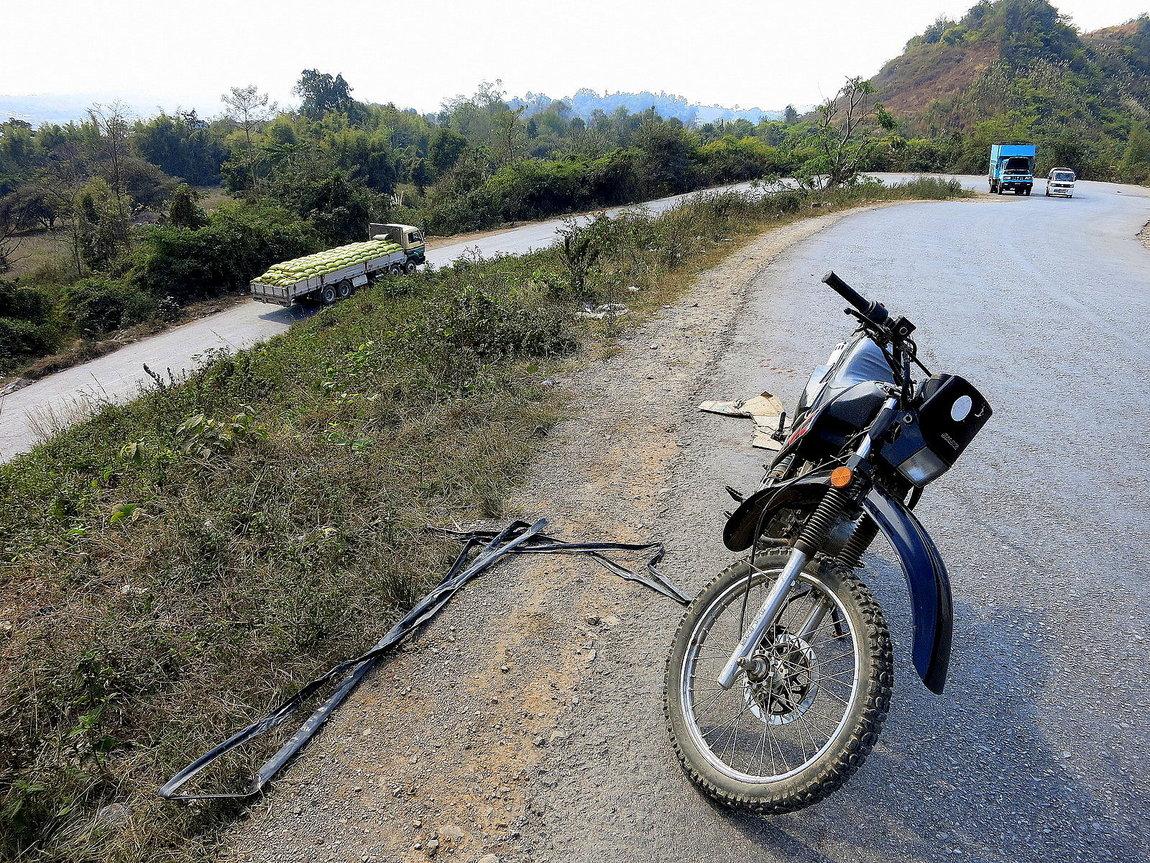 Near the top I found an okay looking restaurant considering where I was. It seemed Chinese was the language spoken here and the only words I knew were Kung Fu and Mao. That did not get me a meal. Anyway after making few chicken sounds and pointing an egg and rice I got myself fried rice. Every time you see a shop etc buy some fuel. Most of them sell it in bottles. Next stop Kutkai and again through toll booths without anyone questioning me or even seeing the military. Obviously the main highway to China is considered relatively safe as the numerous rebel groups in these townships operate mainly in the mountains away from the main highway. Although there we incidents later where Kachin Independence Army (KIA) units blocked the road and demanded road tax until Burmese Army units drove them away. Also the Northern Alliance attacked Mong Ko and Muse itself late 2016 but more about that a bit later. Somewhere between Kutkai and Nam Hpat Kar I simply ran out of time and had to turn around. It was getting 3.15 pm and I wanted to get back to Lashio before dark. I did not want to go down that hill in the dark. At dusk I got back to Lashio without an incident and rewarded myself with couple large Myanmar beers and a hot noodle soup.
The next day as I waited my return flight at Lashio airport suddenly two helicopter gunships appeared, hovered over the airport and eventually landed. I had noticed there were unusually large amount of military and police personnel at the airport. Perhaps a VIP had just arrived, I though, as that how it looked. Little did I know that Peng Chia-Sheng (Pheung Kya-Shin) and his Myanmar National Democratic Alliance Army had just launched an offensive in an attempt to recapture most of Kokang Self-administrative zone earlier in the morning. Heavy fighting had broken out east of Salween.and those helicopter gunships were on their way to fight them. It was an impressive sight to see them take off. They were not able to just take off vertically up like many other helicopters. Instead they rolled along the runway and took most of it to take off slowly gaining altitude almost like a fixed wing aircraft. They were obviously heavily loaded with something I assumed. It was also alleged that helicopters were used to evacuate pro-Burmese Kokang leadership should capital Laukkaing fall.
Burmese Military helicopter gunships at Lashio Airport on the way to fight MNDAA in Kokang east of Salween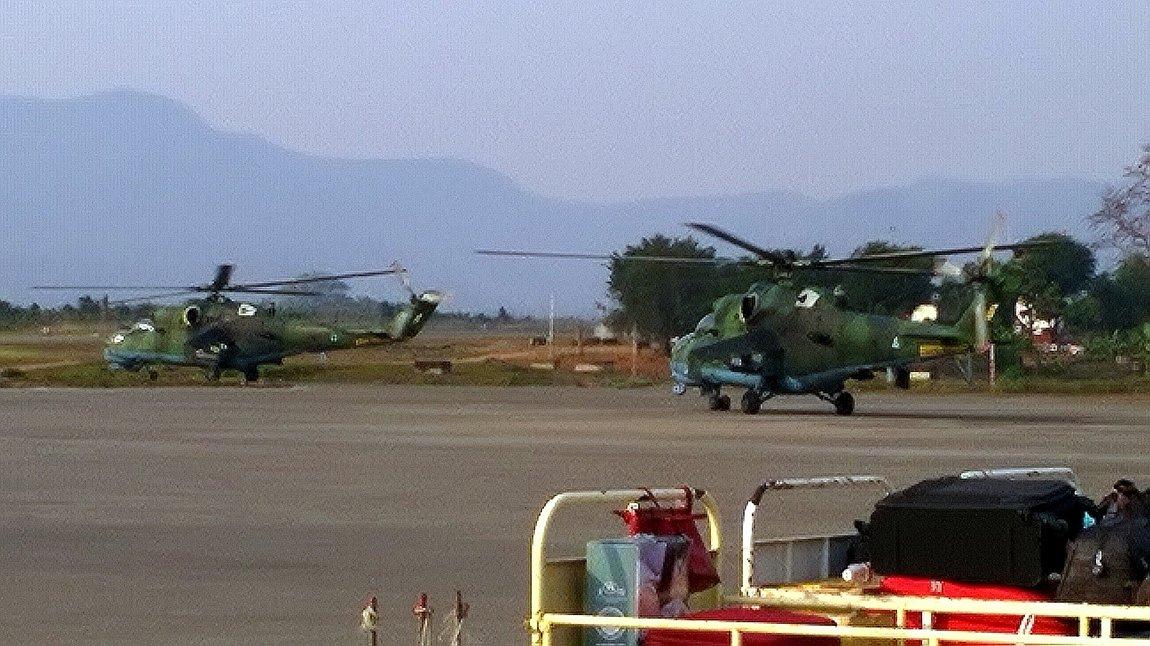 Kokang Offensive
The next day I found out that Peng Chia-Sheng and his MNDAA had launched an offensive in an attempt to recapture most of Kokang Self-Administrative zone including capital Laukkaing from Kokang (and MNDAA factions) units loyal to the Burmese Military. He was also backed by units from Ta'ang National Liberation Army (TNLA) and Arakan Army (AA). Burmese news agencies also suggested that they were supported by mercenaries from China and KIA units, a claim which Peng, China and KIA all denied. It is also alleged he received significant support from United Wa State Army and National Democratic Alliance Army (aka Mong-La group). Which is easier to understand as Mong-La leader U Sai Lin is Peng Chia-Sheng's son-in-law. Keep it in the family they say. Sporadic fighting lasted for few months but ended as Peng failed to capture any additional territory. Peng himself had been ousted back in 2009 by his deputy Bai Xuoqian and MNDAA units which preferred better relations with Burmese Military. Peng and his MNDAA had come under pressure from Burmese Military to join the Border Guard Force under Burma Army (Tatmadaw). A move Peng opposed as he was busy secretly manufacturing weapons and illicit drugs. The Burmese Military successfully exploited the friction within MNDAA and 2009 Peng was ousted in what was known as Kokang Incident. The United Was State Army (UWSA), Myanmar National Democratic Alliance Army (MNDAA) and National Democratic Alliance Army (NDAA) are all ex Communist Party of Burma troops. They were formed after the collapse of Communist Party of Burma 1989 and they established their bases along Sino-Burmese border. They have also had their individual ceasefire agreements with the Burmese Military since 1989. However, it sometimes becomes meaningless if they clash over territory.
Map of Northern Shan State showing Kokang region as well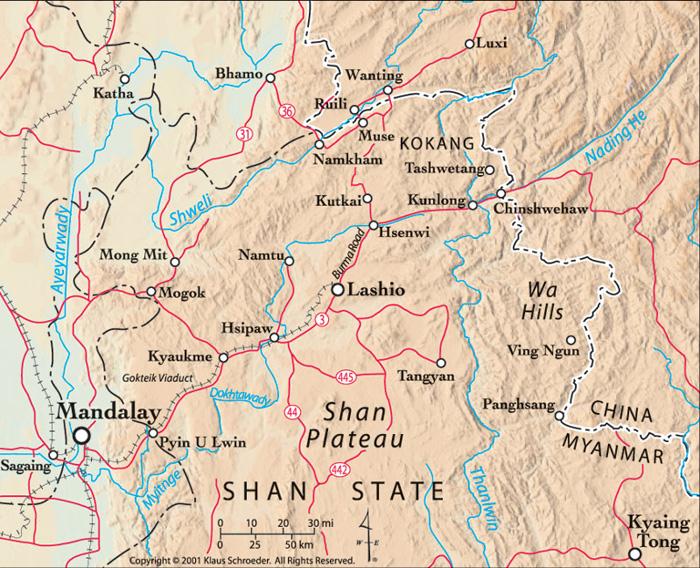 Northern Alliance
Northern Alliance is an alliance between ethnic rebel armies consisting of Kachin Independence Army (KIA), Ta'ang National Liberation Army (TNLA), Myanmar National Alliance Army (MNDAA) and Arakan Army (AA). They operate mainly along the Burma-China border in northern Shan State and parts of Kachin State. They are in relatively close coordination as this way can try and counter Burmese Military's divide and rule tactics. And if one group becomes under pressure from the Burmese Military it is possible that another group will strike Burmese Military bases and outposts elsewhere to divert the attention. In late 2016 the Northern Alliance attacked the main trading town of Muse on the Sino-Burmse border and momentarily captured nearby town of Mong Ko. KIA troops also managed to set up road blocks on the national highway 3 leading to Muse and demanded road taxes until they were pushed back by the Burmese Military.
Another ethnic rebel army
operating in Northern Shan State is the Shan State Army - North (SSA-N, the military wing of Shan State Progressive Party (SSPP).
Burma Road
The road was completed 1938 during the Sino-Japanese War and was built mainly by Chinese and Burmese labourers. It was used to supply Chiang Kai Shek's Nationalist Chinese Army fighting the Japanese invaders. The road started in Lashio, Burma and ended in Kunming Yunnan, China. When Imperial Japan invaded Burma 1942 the Allied Forces were forced supply the Chinese by air from airfields in Indian Assam. During the WWII another road was completed which ran from Ledo, Assam (known as Ledo road) to Myitkyina Burma and connected to Burma road in Yunnan.
And just for fun....... Some Chinese motorcycles I spotted while in Kyaingtong (Kentung) in Eastern Shan State and in Loikaw Kayah (Karenni) State
She's a tourer I reckon. Ain't she pretty.......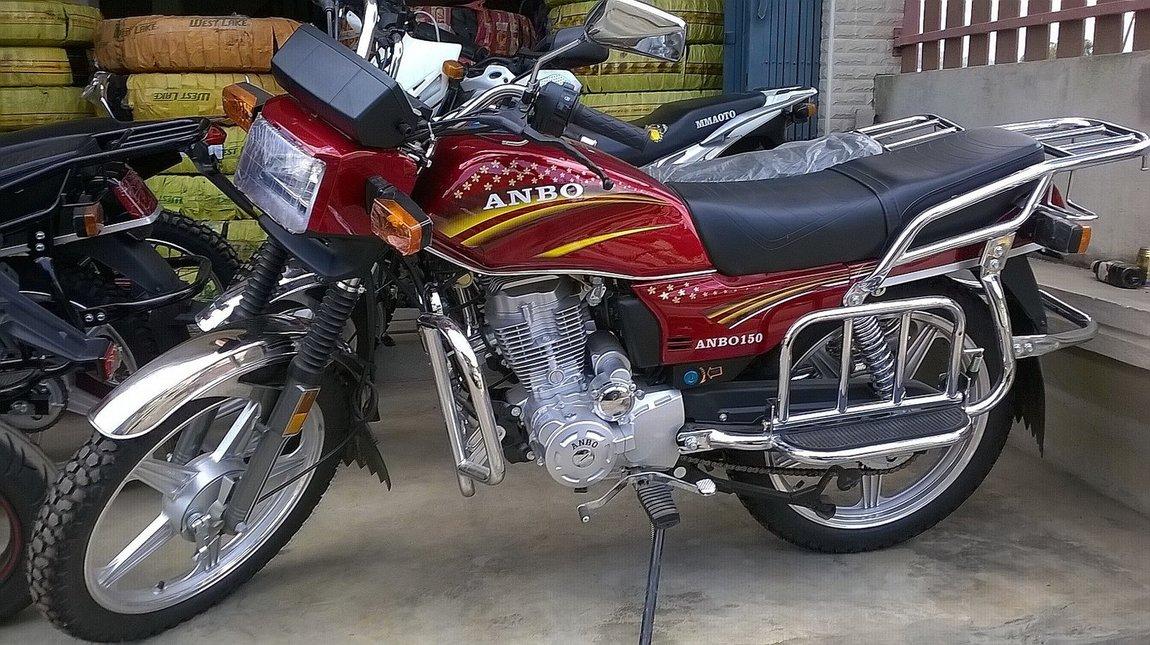 Naked sport anyone ?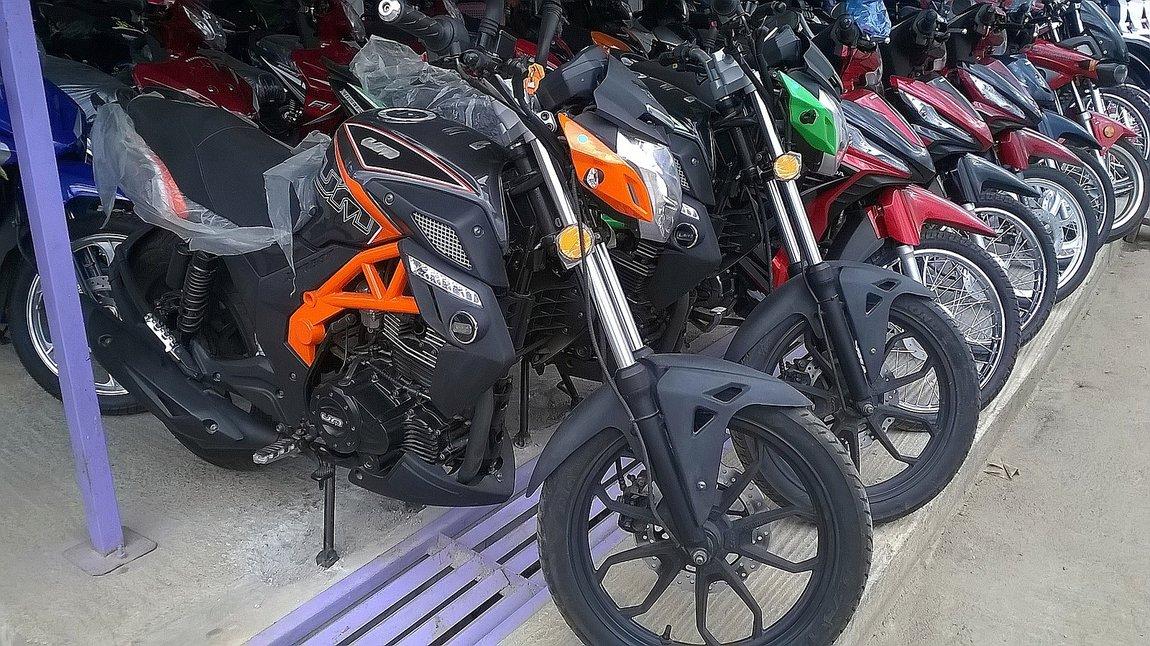 Jianliang 150cc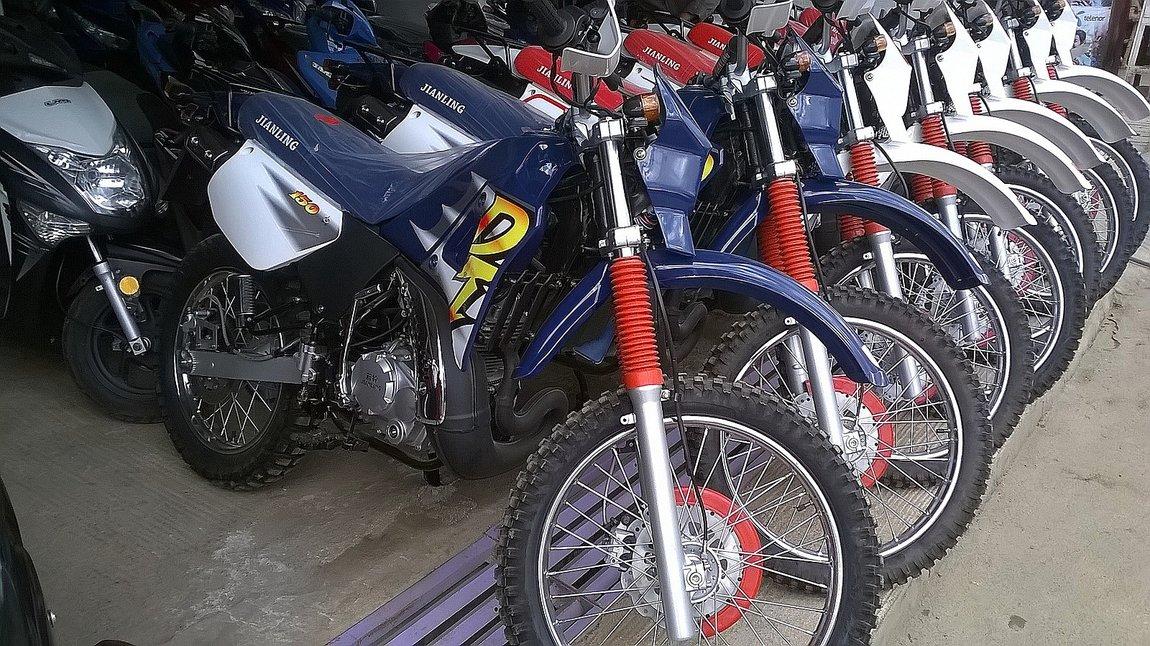 Surely not......250 Kung Fu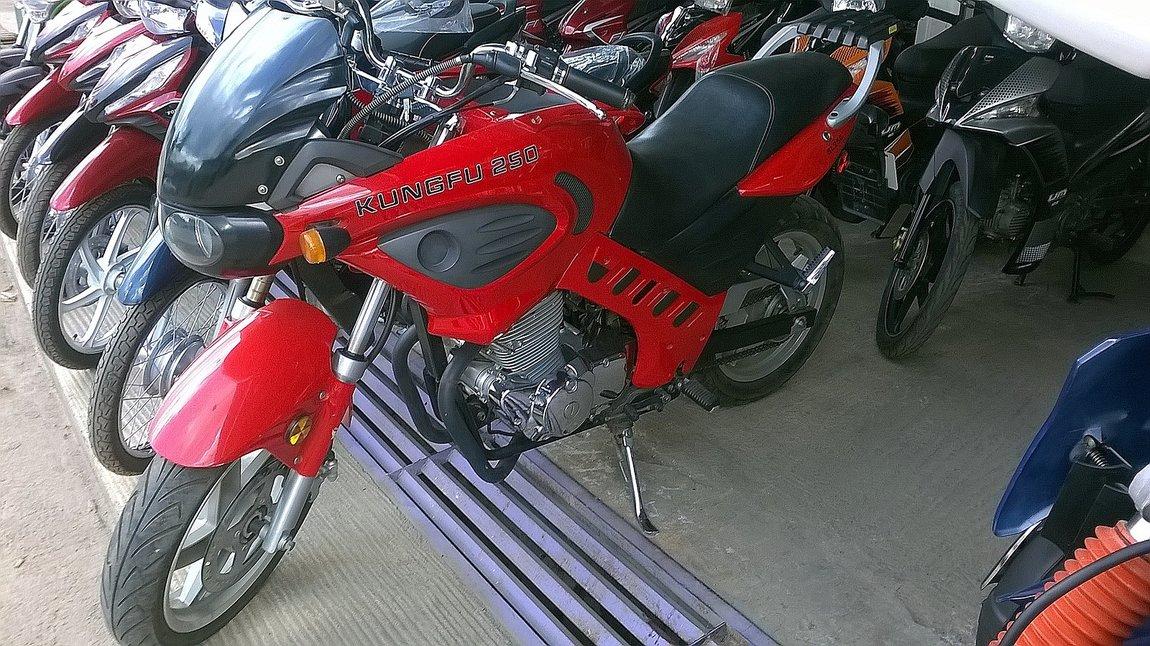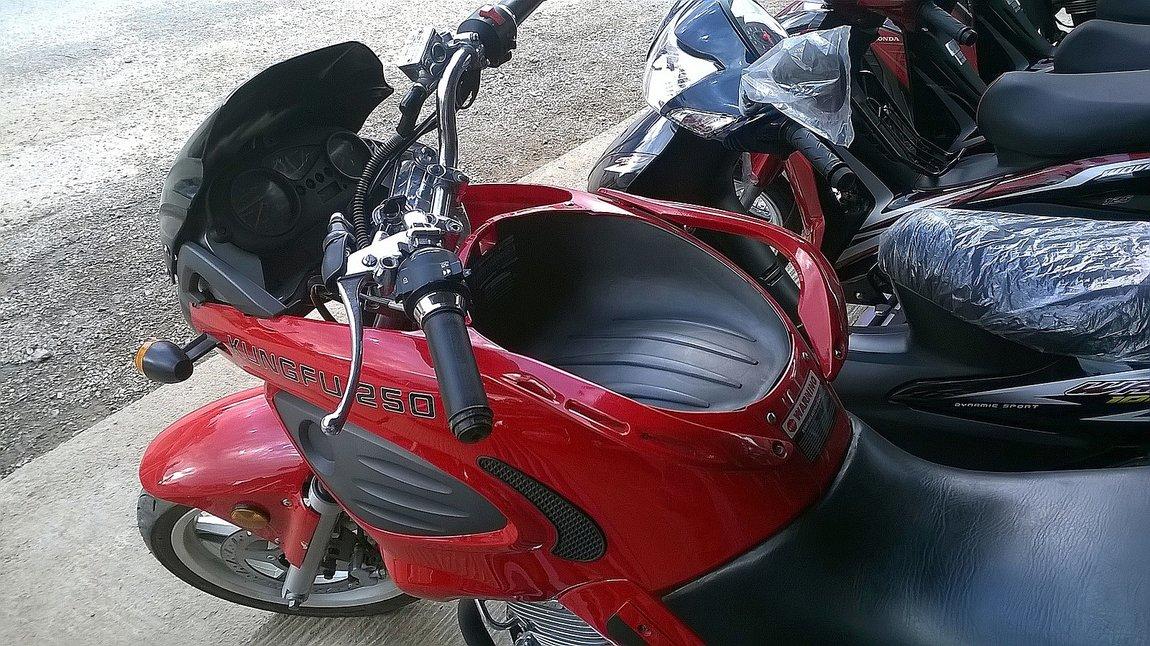 Jianling 125cc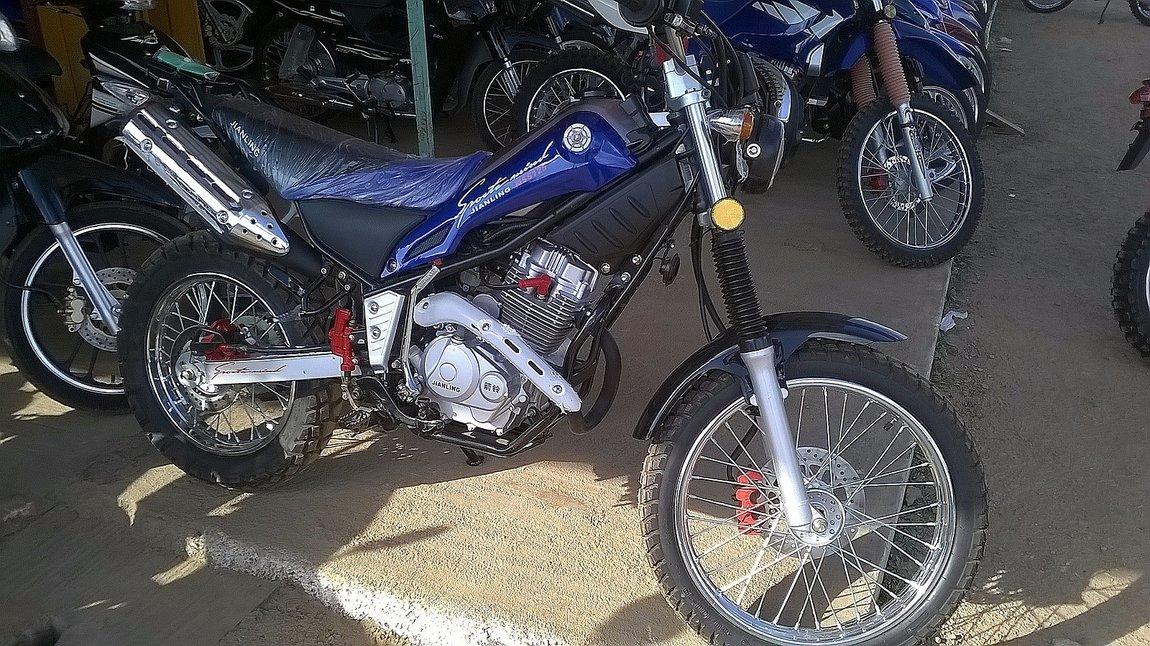 Last edited: