The clock waits for no-one. Being on a whirlwind tour of SE Asia before age wearies us & we return to 'fish our lives away' in our beloved Tahiti, French Polynesia, & after 3 absolutely wonderful years in Chiang Mai we're drawn to Vietnam to continue our journeys. This was a quick trip to Da Lat, Vietnam's 'Ville des Amoureux', enticed by reports of a comfortable climate, french ambience, sensational food & cheap red wine.
HCMC, or Saigon as many of us remember her, was our first port of call. My research lead me to understand that in VN all matters are best handled through a local agent! We were booked into the Empress Hotel in the Pham Ngu Lao area of District 1; close to everything, the hotel had won a best boutique hotel award in 1999. Comfortable, in the style of that era, it's good value at $US30/night inc b'fast.
We'd been impressed by the vibrance of the city in our taxi in from the airport, mesmorised by the number of motorcycles, stunned by the incessant honking of horns. Night had long fallen when we hurried out for dinner. We headed to Huong Lai, a famed Vietnamese restaurant set in the attic of a character-filled, small French colonial building not far from the hotel. The attraction of this place is not just the good food but the fact that all staff are drawn from disadvantaged families, or just street kids given a chance.They receive on-the-job training, an education & a place to stay under the excellent guidance of the Japanese proprietor: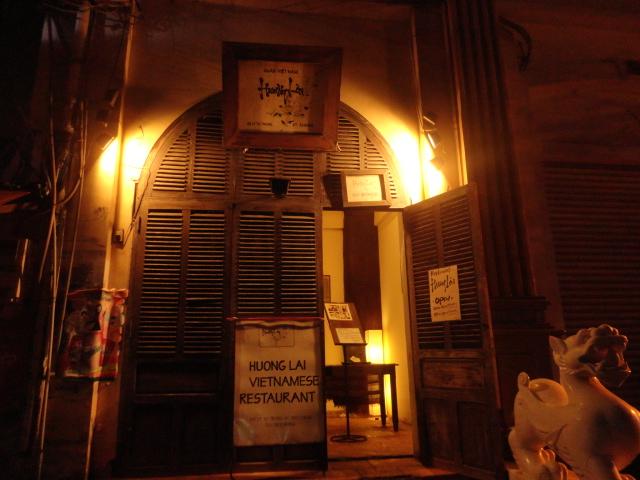 An after dinner strowl to HCMC'c own Notre Dame Cathedral before continuing at that pace back to the hotel. We loved our first night in Saigon - the french influence, the logical lay-out of the streets, the abundance of parks, wonderful tree-filled avenues, a tantilising mix of commerce & culture, of skyscrapers & wooden barns, the very chic & the markets, aromas of every kind imaginable.
It was an early start the next morning - a bus trip of some 300kms north to Da Lat - Myriama is not fond of planes & the bus offered the chance to see the countryside in greater detail - but not before a look around our hotel's neighbourhood: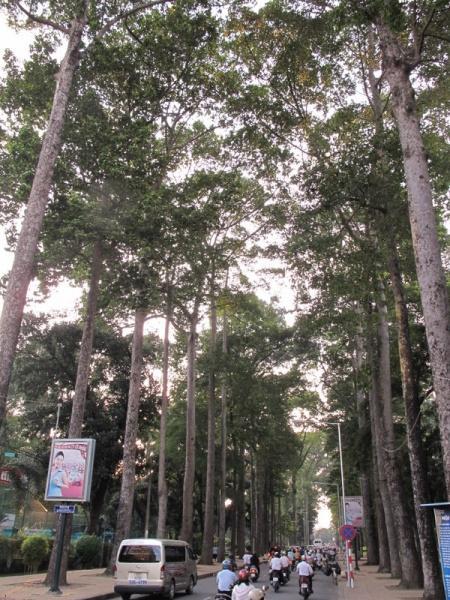 People exercising everywhere in the parks, even through dancing where the young at heart can join in: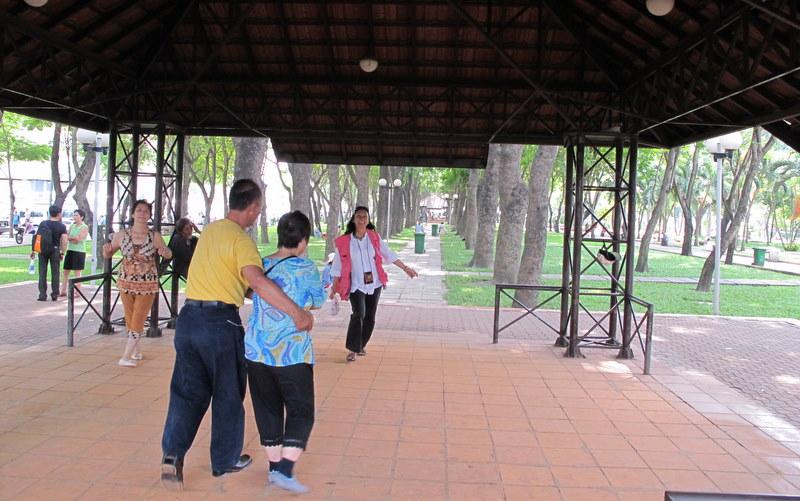 A bottle of 'fix all' for the bus trip north;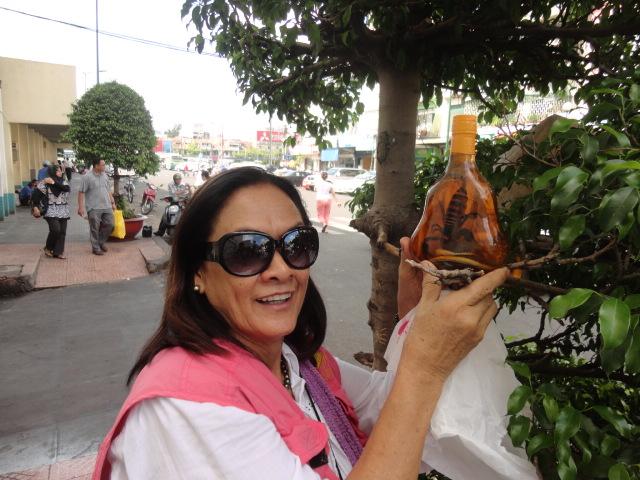 (Transport note - Phuong Trang operates buses across VN. HCMC-Da Lat in a modern 96 seater air-conditioned coach was $9/person one way with a company car picking you up at your HCMC hotel & dropping you at you hotel in Da Lat. Its a 6hr min trip - & what a trip it is, if you wish to have the wits scarred out of you!!! Many a wise man advised us not to ride in or around Saigon but no-one mentioned how these guys pass whilst heading fully laden on up-hill twisting roads!)
The first 150kms or so shows HCMC's thirst for expansion; this place just keeps growing. Past rubber plantations & the odd point of interest its nonetheless not a route one would ride by choice; the coastal route, though longer, must be more attractive. On commencing the steep climb through thick pine forrests to Da Lat, however, things change. The arrival at Da Lat at 1500m is anything but 'Vietnamese' - after passing through many a 'typical VN town' en route you suddenly burst through the pines to a stunningly set mountain town; an easy lay-out, sweeping boulevards (well almost), an abundance of French colonial mansions, a wonderful centrally set lake some 7 kms around, chic cafes, good hotels, an excellent golf-course, botanical gardens rarely found in VN........for Sydney-siders its "like transporting Double Bay to Jindabine"!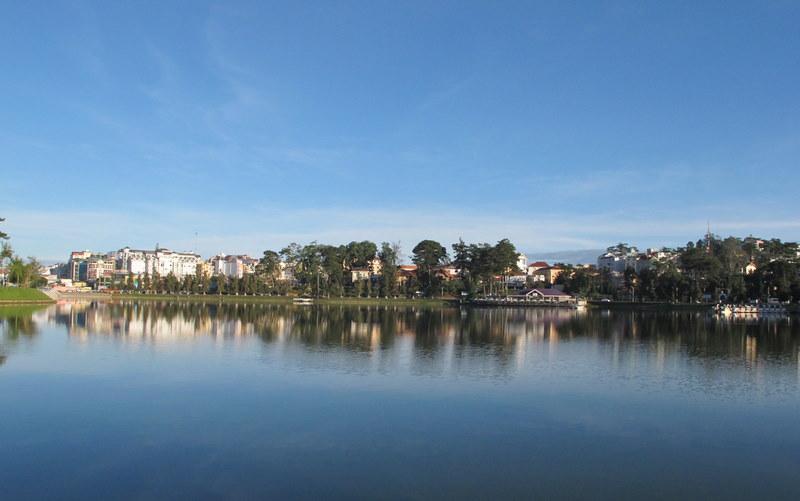 (TO BE CONTINUED............)