With regret I have to put my CRF 450R up for sale.
A 2008 model that has been extremely well taken care of and owned by 'Farang' in Thailand since it was legally imported (bike and import tax cost over 370,000baht). Unlike most offroad bikes I have the import tax receipts and invoice.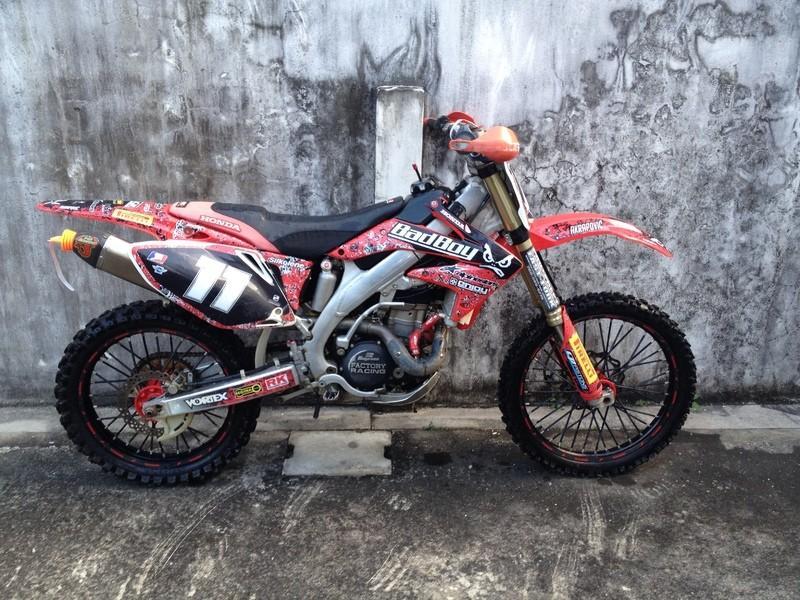 The bike has 95 hours of use with a full engine rebuild having been completed just 15 hours ago using the highest quality parts - Hot rods crank and con rod, Wescoi piston and rings, Hot cams Stage 2 cam. The engine oil and gearbox oil is changed after every ride (approx 2hrs) and the air filter cleaned and re-oiled each ride. The valves and cam chain were also changed about 10 hours ago. The valves and shims checked and adjusted every second ride.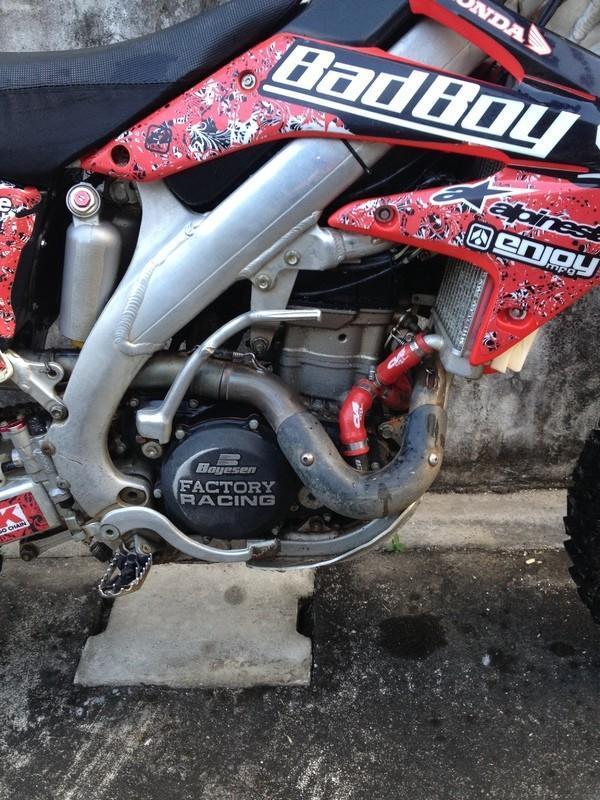 This bike has had a lot more than my asking price spent on it, a full genuine Akrapovic titanium exhaust (cost over 50,000baht), Boyson high flow water pump, Boyson clutch cover, Boyson powerwing New clutch plates, Red billet covers on engine and brakes, Fork bleeders, Fast flow Hose kit, Hand Guards, Skid plate, Factory Effex seat with bump, Powder coated rims and hubs.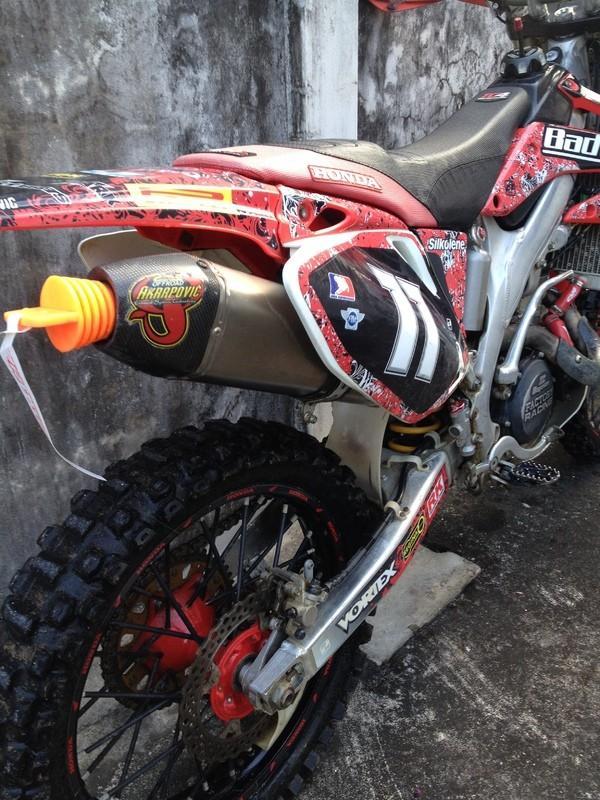 I also have the following spare parts to come with the bike - A couple of gasket kits, a couple of clutch kits, the original piston, crank, con rod, a couple of engine side covers and a few other small parts.
Genuine reason for sale.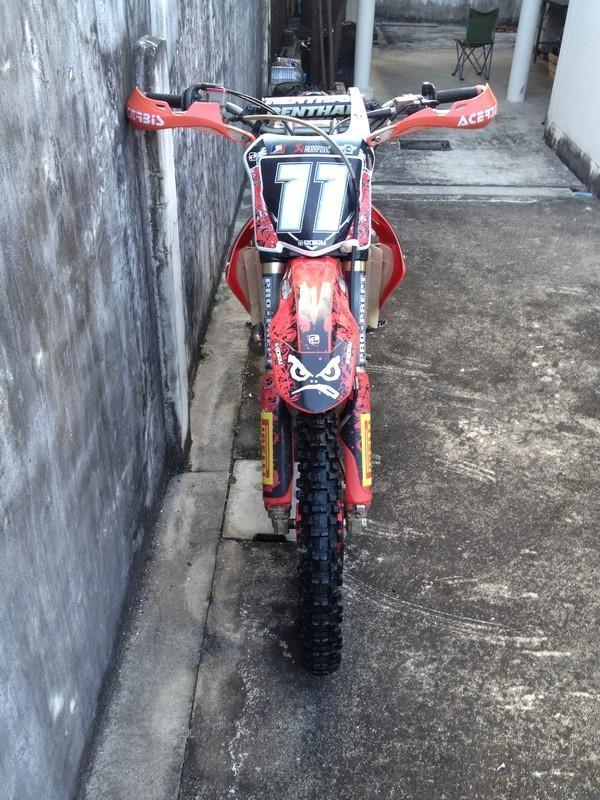 Priced to sell at 130,000 Baht
Email -
[email protected]
Phone - 0845 302040 (If no answer please text and I will get back to you as I can't always answer my phone)
Location - Bangkok
(I would consider a deal with a KLX 250)