I ordered a rear wheel hugger for the TGF's 500X back in 2013. It was from Power Bronze in the UK and they said fit both NC700 and the 500X. After weeks of waiting for it to arrive it didn't fit! Power Bronze said, "Oh sorry. We just learned after shipping it didn't fit the new 500". They did refund my $150 for the product and said I didn't have to return it, but I was still out 30% duty and ridiculous shipping costs. I finally found someone last month with an NC700 and gave him a great deal.
Now to the point. Thim, the TGF, washes her own bike (shocked?). She's been after me to install another hugger ever since. I just said "Sorry, they don't make them".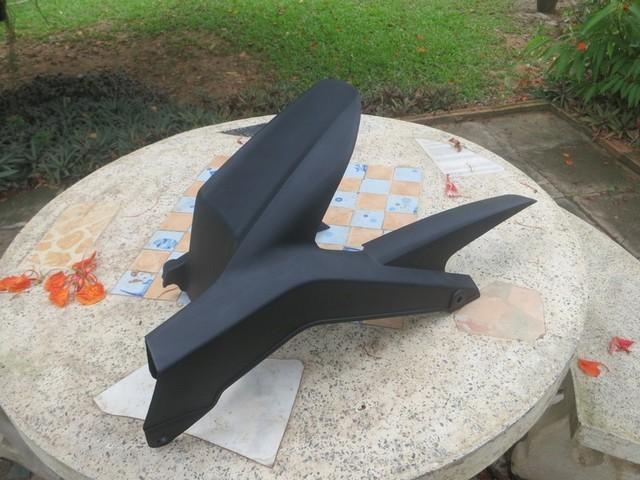 She found a Thai rider who did have a Hugger on his 500X. He said it was the same as comes on the Honda CBR250, and it is cheap. So today we went to Songchai Honda, the large Honda and parts store near McCormick Hospital in Chiang Mai.
Cheap??? How about 140 Baht?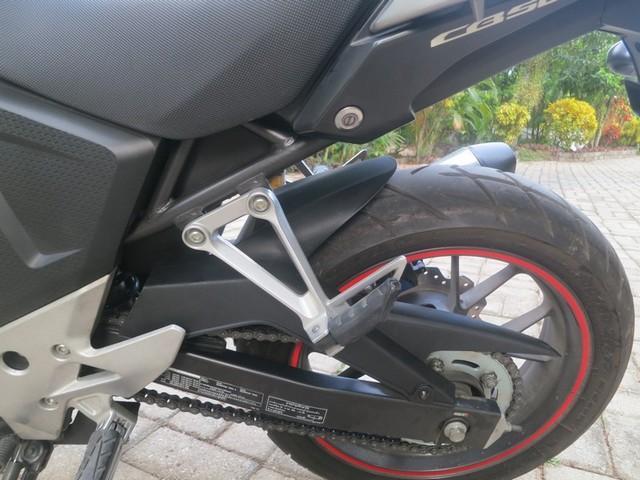 The install involved elongating two holes on the chain guard side. Easy as it is only plastic.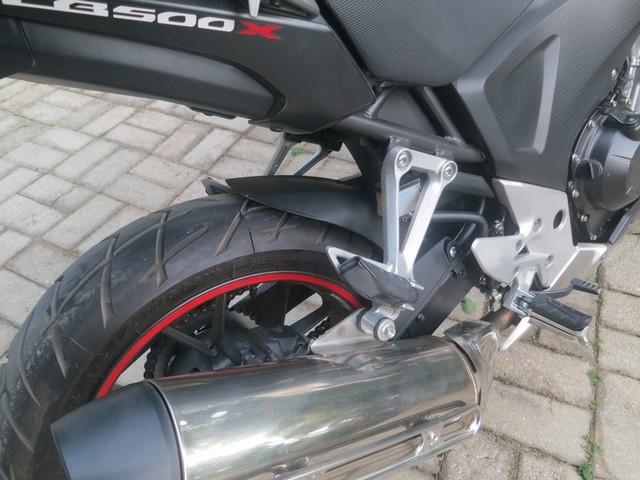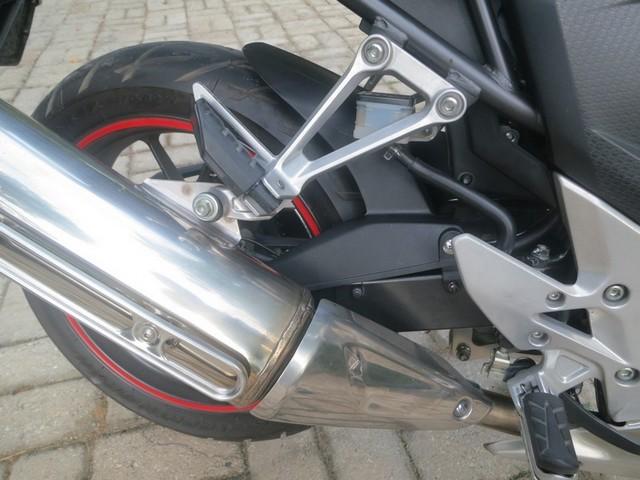 I had to make a bracket for the brake side, but it was just a matter of finding something I had laying around, cutting to fit and drilling a hole.
It certainly is nowhere near the Power Bronze quality, but if you have a CB500 and want to keep some of the road grime off the rear, it is worth the 140Baht.