HONDA PHANTOM
Fire Edition
I bought this bike for my brother to ride on our trip to Laos in February. And now it is for sale.
First Registered Nov 2007. Two Farung Owners. Green Book and Service History. Registered in my name at Sisaket. 36 000km.
Excellent condition. New Tyres and Battery. Wide handlebars and Eagle emblem.
B55 000.
Ph 0814709020. or email me at [email
[email protected]
]
[email protected]
[/email]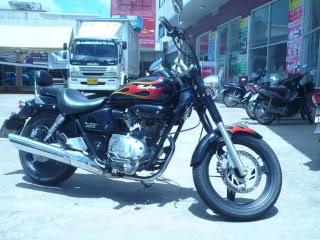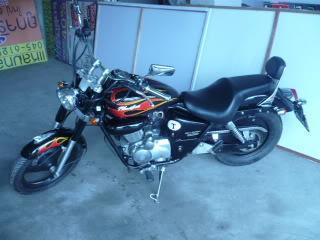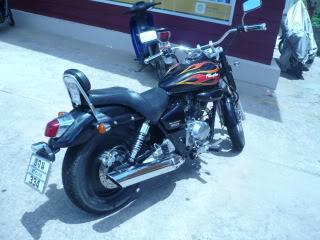 There are some more action shots taken in Laos on my trip report;
Laos Trip Part I
http:/www.gt-rider.com/thailand-motorcycle-forum/peter-hoopers-message-part-i--sisaket---laos---sisaket-t7348.html#45410
Laos Trip Part II
peter--hoopers-message-part-ii-sisaket---laos---sisaket-t7349.html
Cheers,
Peter