Finally decided to sell my year 2000 XR440R as I hardly use it. Bike comes with 2 sets of wheels e.t.c for motard or dirt. I've done a lot of work to this bike and it rips! The specs are:
Wiseco 440 kit
Mikuni 36mm pumper carb (std carb included in sale).
Stainless aftermarket exhaust headers & FMF muffler.
Unifilter airfilter & modded airbox.
Racetech .48 fork springs (for motard setup - std springs included).
Std 18/21" dirt wheels with good full knobblies.
Excel gold anodized 17" wheels laced to std Honda XR hubs with IRC Protech tyres.
EBC 320mm full floating disc on motard f/wheel + caliper offset bracket.
42T sprocket mounted on motard r/wheel.
15T front sprocket for motard.
Spare unused EK O-ring chain.
Trailtech Vapor trip computer/rev counter.
Polisport motard front mudguard.
Acerbis "Alien" motard headlight.
Acerbis barkbusters.
One Industries seat & tank graphics.
Pazzaz gold handlebars with carbonlook UMX shorty levers.
Set it up like this:
and do this: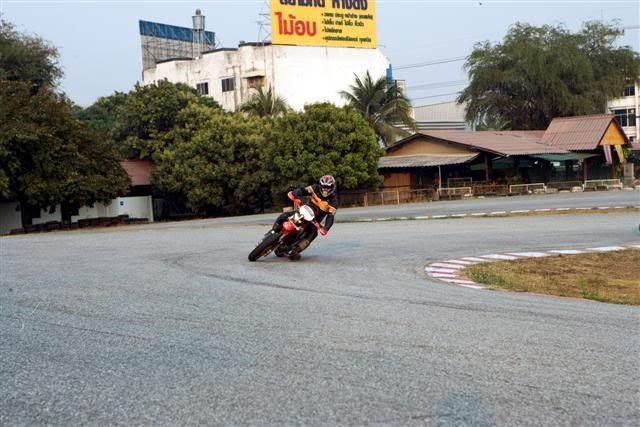 or set it up like this: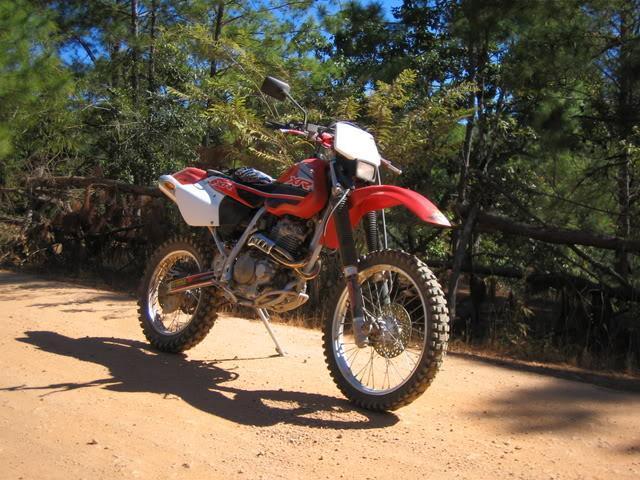 and do this: :cry:
Bike is currently in dirt trim and takes about 40mins to swap between "modes". Has plate, book, tax and insurance. Is in overall good condition with a few minor cosmetic scrapes. The top end was rebuilt last year when I installed the 440 kit and pumper carb with a valve cut. Bike has done approx 1500km since then and the oil/filter are changed every 5 hours or so of use.
Price 220,000THB. No timewasters/tyrekickers please.
Cheers,
Pikey.