Administrator
Staff member
Subscribed
Jan 16, 2003
13,363
4,308
113
68
Well hot season's here if you weren't aware of it. My Vapour gauge showed 42 celsius air temp on R118 today.
AND SO
the roads are greasy & slippery.
The twisties north of Mae Suai are treacherous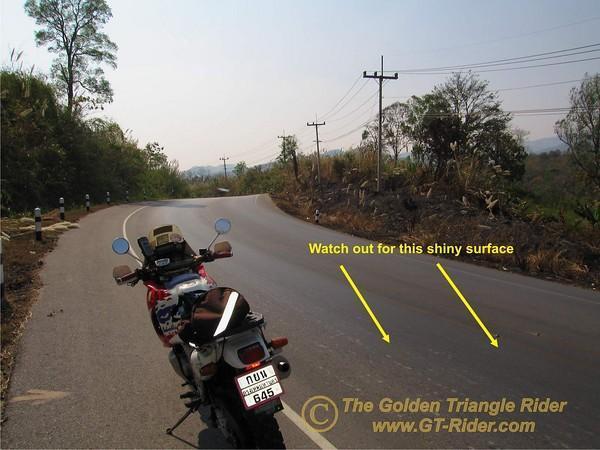 The Doi Mae Salong road R1130 is scary on the very steep twisting descents. You can feel your bike just skating through the corners with little grip, so don't leave your braking till late & hard, back right off way in advance.
On the R118 twisties watch out getting on the gas in the corners, not a lot of grip & you will run wide going into corners or just skate through them.
You've been warned!
Good stuff on R1130 late afternoon.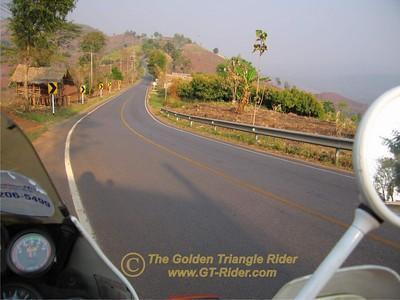 Trying to keep up with the local experts was tricky.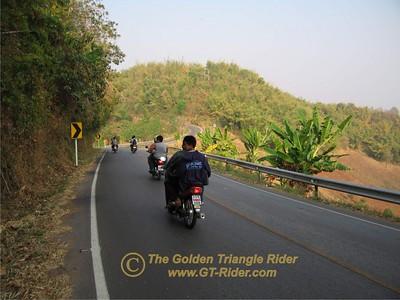 These guys swamped me coming in from Thoed Thai & I had a hard time keeping up with them in the tighter corners.
They turned off into the Yao village Pa Dua & I thought great, got the roads to myself. Then 3 kms later I caught up to them again - there's a brick paving short cut through the village. Ha. Ha.
If you're feeling the heat & want a less hot place to hang out at for a few days, then check any of these out.
1. Doi Mae Salong
2. Chiang Khong / Chiang Saen by the Mekong
3. Rim Taan Guesthouse by the stream in Thoed Thai.
4. Apples Guesthouse, Tha Ton
5. Chiang Saen Lake.