How to Download/Copy GPX track from a Garmin GPS.
A friend asked for advice about this, and I will reply him here on GT-R as there might be others who could be interested. It is copy and paste in all its glory.
Make sure your Garmin is set up to record and save tracks.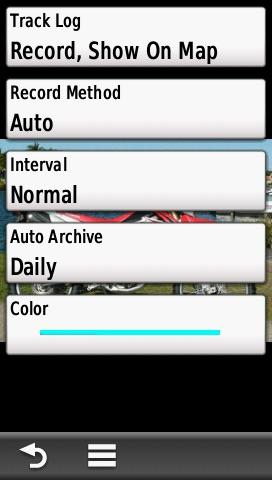 This is how it looks like on a Garmin Montana. Other Garmin units will look pretty much the same.
You will find it in the menu Setup->Tracks.
Auto Archive.
Set it to save daily just to simplify things.
A good habit is to switch on the GPS for a minute or two, then shut it down before connecting it to the computer.
This so the unit can save the last track with correct date. If you want todays track it will be named Current track and located in the Current folder. Archived tracks will be named year, month, day and hour.GPX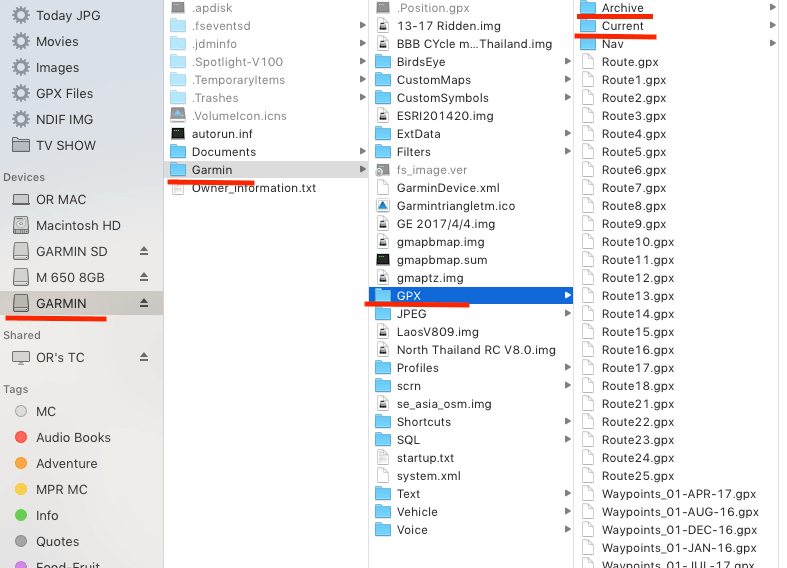 When the Garmin is connected to your computer it will show up similar to a memory stick or USB device. MS Windows will give it a drive letter in front, but otherwise the same.
Go to Garmin->GPX->Archive for yesterdays or older tracks. Go to Current folder for todays track.
Then copy and paste them as you would do with any file-picture-video etc.

If you have not done this before and archiving is set to
on
it might contain a lot of files. These files will slow down the upstart of your Garmin and maybe the performance too.
It is a good idea to copy them to a backup destination on your computer and delete those from your Garmin.
The Current folder will only hold one file named Current.GPX After midnight it will be remanded to the date and transferred to Archive folder. (That's why switching on and off before connecting the Garmin to your computer will help.)
Things you can do with a GPX file.
- Open it in Google Earth.
- Use it to Geo Tag pictures. (Sync clock and time zone on camera before you go riding)
- Use it in BaseCamp.
- Use it in any GPX viewer app.
- Send it to friends.
- Convert it to a Route! (Yes, routes uses minimum of memory compared to a track.)
Happy Recording.