Google Maps in Threads & Posts on Xenforo
Option 1: from Google Drive
Works with the existing BB Media Sites "Google Drive" code and requires no editing.
Getting a
Google Map to display on the forums
has been a source of frustration for a long time. I had NO idea you could achieve it via Google Drive until it was demonstrated by
Kevin P
on the
Top 10 Motorcycling Roads in North Thailand
thread;
I've actually spent hours and hours trying to find a workable Xenforo add-on app, with no success - other than the GPX Viewer app.
Instructions for adding a Google Map from Google Drive into Xenforo:
Note: an "image" snapshot of the map displays initially, in a new window, but clicking the "Open with Google My Maps" opens a full interactive map window.
1.) Create the map in Google "My Maps" and set it as "
public
" access.
2.) use the Insert / Media option in the menu, and select "Google Drive"
3.) Your
Google Drive
page opens - locate the map you want to share and "
right-click
" on it...

5.) Copy the "Link to Share" URL and paste that into the "Enter Media URL" in the thread or post you are editing
6.) Click the "Insert" button
That's it...
Option 2: Google My Maps
Note
: this is a full-width interactive Google map, but it requires creation of a new BB Code in the Media Codes add-on app for Xenforo. Instructions for that are included at the end, for other Xenforo forum admins.
[format=h3]
Instruction for inserting a Google My Map into a Post
[/format]
1.) Use the
Insert / Media
option in the menu, and select "Google My Maps"

2.) That opens your
Google My Maps
page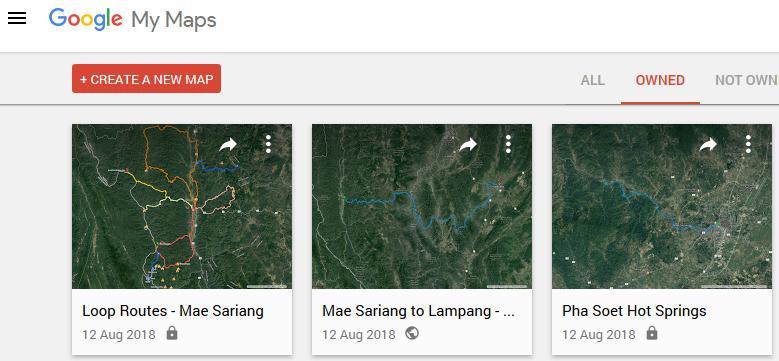 3.) Click on the Map you want to insert to open it
4.) At right of the map name, click the "triple vertical dots" menu icon
5.)Click on "
Embed on my site
" option from the menu
6.) Copy the
Embed this map
code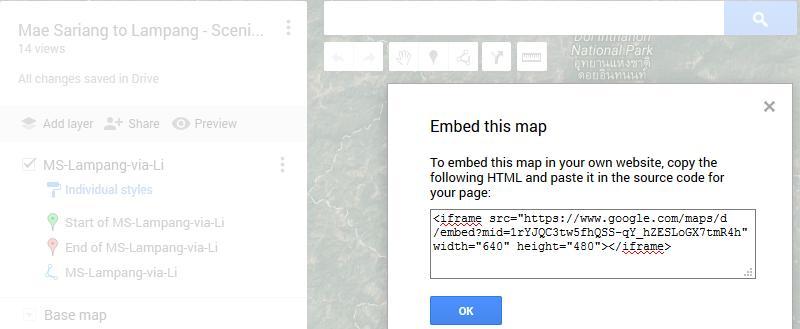 7.) Revert to the Thread or Post where you want to insert the map
8.) Paste in the Embed Code and click the "Insert" button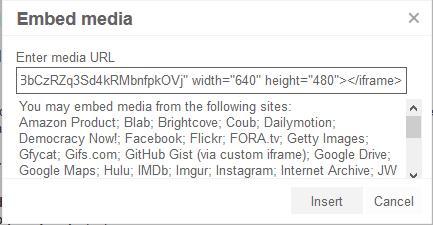 Example: Mae Um Long Hot Springs Map, Mae Sariang
[format=h2]Adding a new "Google Maps" BB Media Code in a Xenforo 1.5x Forum[/format]
The URL structure may well vary depending on what kind of map you are trying to display, so the following
BB CODE
is
specifically
for
My Maps
that have been saved and shared as "
public
" access...
After a lot of searching for forum BBCODE MAP examples and much trial and error, I finally got it to work as follows;
Media Site ID
: map
Site Title
: Google Maps
Site URL
:
Code:
https://www.google.com/maps/d/
Match URLs
:
Code:
google.com/maps/d/embed?mid={$id}
Embed HTML
:
Code:
<iframe src="https://www.google.com/maps/d/embed?mid={$id}" width="100%" height="450"></iframe>
Last edited: